Thank you, Lord, for Friday's.
Can I get an amen on that or what?!?
Since it's Friday (and I'm clearly celebrating), I thought we'd officially kick off our series on my style–the one where you guys asked me questions on how we changed our home so drastically and I'm doing my best to answer.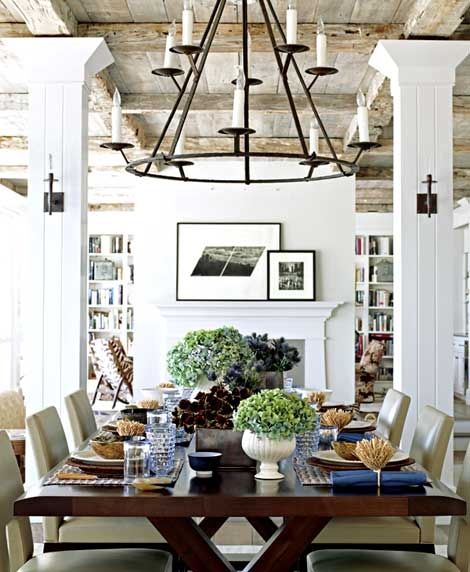 Last time I showed you some of my very favorite spaces–and we talked a little about why I was drawn to them.
Today, we'll focus on the quickest and easiest ways to take your home from dark or drab to light and bright.
Kinda like we did with ours.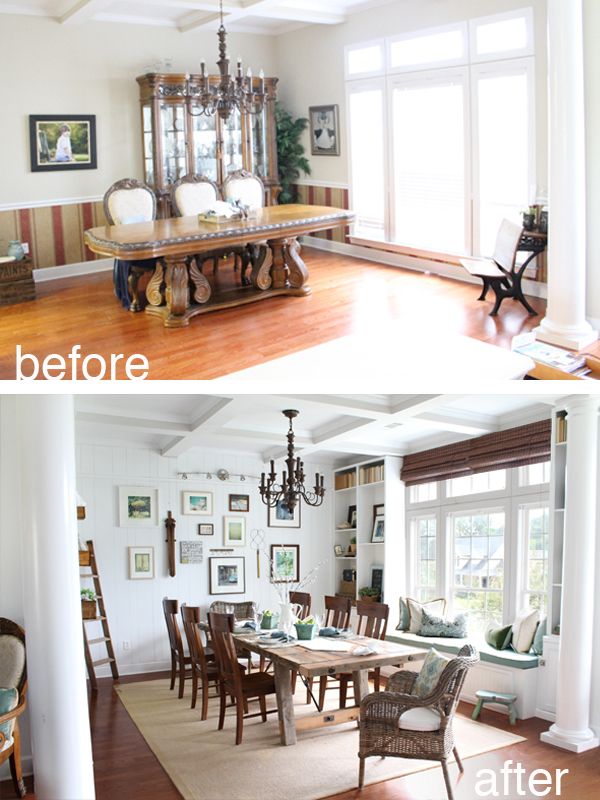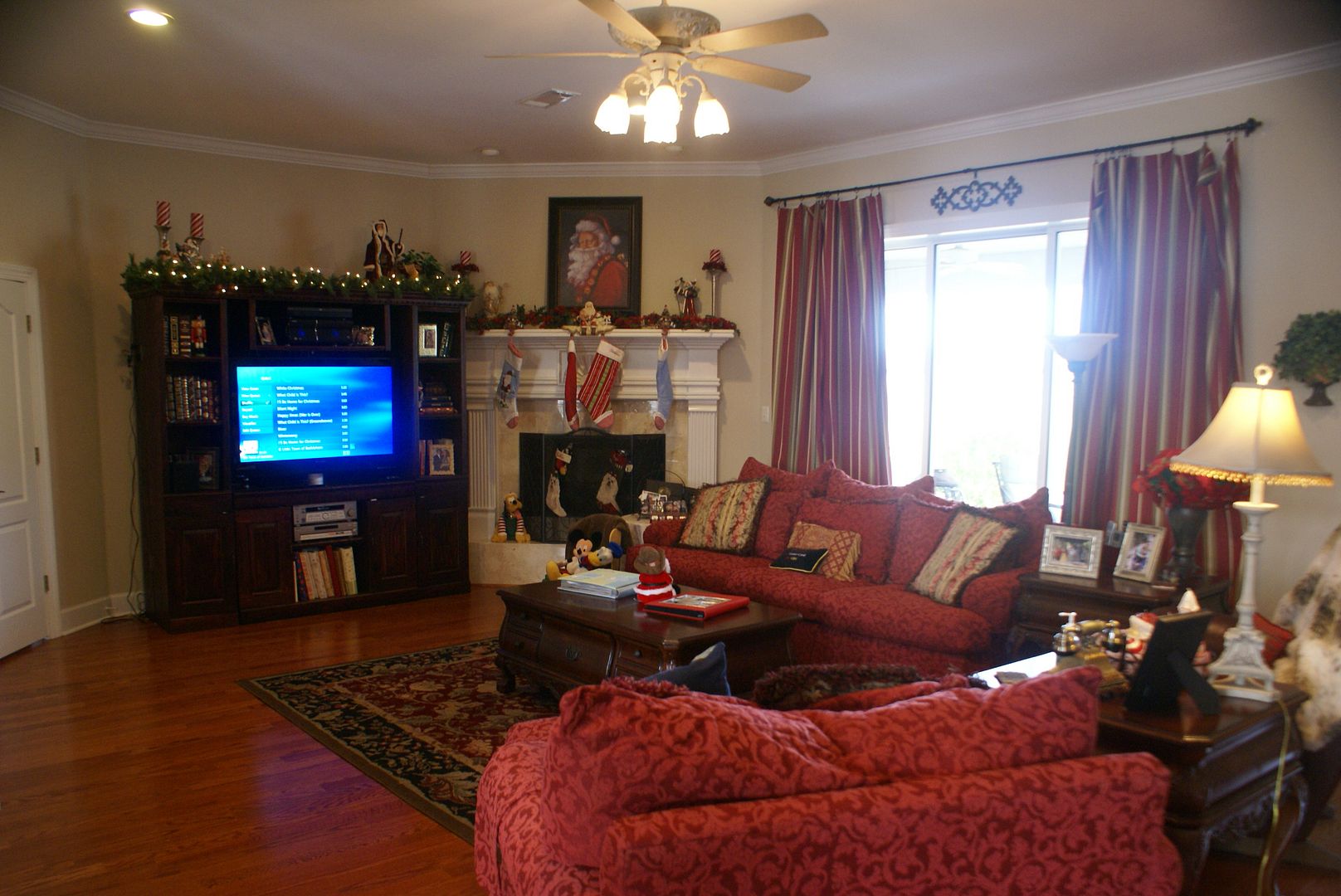 It really has been a 2 year process, beginning with our attic addition.  Once we had the writing room & the playroom, and I knew how a space could make me feel, I knew we'd begin changing the rest of our home.
And it's totally possible with a little time (& a tight budget).
We'll cover two of the starting points today–and a couple more next week.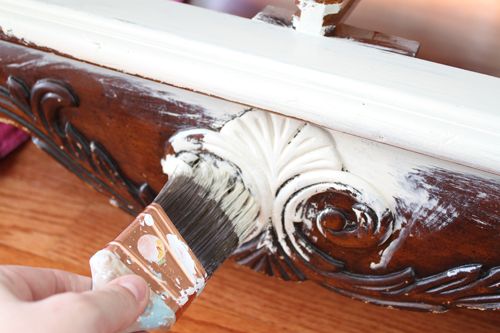 1. Paint anything & everything but the kitchen sink…and maybe that, too.
We actually went in reverse, slipcovering our sofa and chair & 1/2, then changed our drapes, then painted.  Either way works, but the biggest impact comes when you paint and when you cover your existing furnishings (if they're dark and domineering like ours were).
We painted the coffee table, the hall table, barstools, mirrors, frames, our walls….anything and everything.
In regards to my style–bigger pieces like the coffee table got neutral makeovers & some accent pieces like the barstools got pops of color in Provence & Duck Egg chalk paint.  Remember, you want color to help your eye dance around the room (or if you're me you do 🙂 ), so we kept the biggest items neutral.
For me, neutral is white.  For those of you like Lynn, paint can be intimidating….this is what this sweet lady says:
"Hey Shaunna,
I love your blog and thanks for starting these post! My question would be…..How to ease into a lighter cottage style when I have really nice pieces that were not extravagantly expensive but enough that I don't want to put them in yard sale? 

 I have a coffee table and 2 end tables that I think would look great with some ASCP,(they are a medium cherry color) but I can't take that step to do it or convince by sweet husband either;) He really probably wouldn't care but he did ask me if I planned on painting everything with ASCP!!  I have painted several things but they were auction finds that were good buys. Help me get over my phobia of painting "good" furniture….hehe!
Love your blog and God Bless"
Lynn
I totally get it, Lynn.  We saved quite a bit when we first married and bought our living room, dining room, and bedroom furniture–and all together it was a decent price tag.  Painting some of it almost made me feel like we were wasting what we'd been given.
I think it's perfectly normal to want to change our homes–our lives change drastically, right??  The spaces around us calm us, help keep us grounded to the things that really matter–they can make our days easier, better, brighter.
For me, it was simply about evaluating my motives–why did I want to change them?  Am I content to keep what I have if money/paint/etc. wasn't an option?  When I felt I could answer yes to those–Matt and I talked about what we wanted our home to feel like…what we wanted our home to feel like to our children.
For us, lighter equaled more calming–so out came the paint.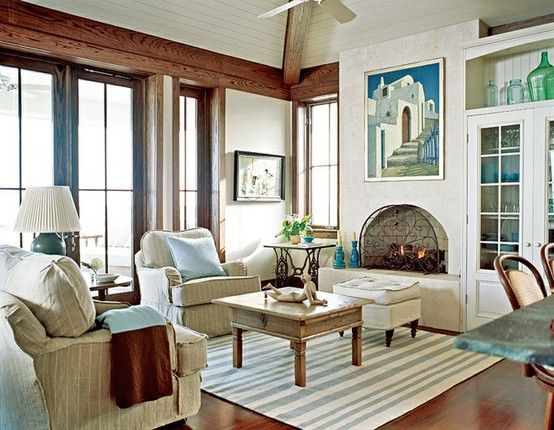 Talk with that husband of yours, evaluate your motives–and go for it–together!  By the way, after painting some of our "nice" pieces of furniture, I'll never go back to settling for something in my home–I want to put it to work for our family, both in style and function.  Painting our pieces helped me do just that.
Last thing on paint…for those of you feeling stuck in a dark home (don't mistake what I'm saying–there's nothing more inviting than warm woods and colors–it's just gotta be your style just like whites & cools are inviting to me), I totally challenge you:
PAINT IT WHITE.
What, you mean?
Anything.  Everything.  Especially your walls.
I know, so many people say it's boring, it's safe, it's….a blank canvas for me.
I love knowing I could change throws, pillows, and a few vases here and  there–and have a completely different space.  It's one of the most freeing choices I've ever made in decorating our home & I wish I would have done it 10 years ago.
There's a million whites out there and my bet is you'll find one that completely transforms your darker spaces–and makes you see them in a completely different light.
2.  Cover your existing furnishings with slipcovers.
I talked way more about paint than I thought I would…but the other move that took our home to a different place?
Covering those red couches.  It completely changed the way everything felt….and the way everything else blended together.
Notice a trend in the pics above?  White walls, slipcovered furniture.
Some spaces are all about texture & layers–they're more neutral even in accessories.
Some, however, are totally colorful.  You know what's amazing, though?  Being able to change it up ever-so-effortlessly.
I'll get real on the white slipcovers–I have two small children, (well, 3 if you count Matt), and 2 dogs.
And white slipcovers.
And we live in our home.
We've had them 2 1/2 years now, and they are a little dingier than day one.  But they're white.   And, after washing day where I bleach the ba-jeezes out of them, I have to look closely for those dingy spots.  And…it's no different than seeing white paint all over my red couches (thank you, baby Grayson) for several years.
Same dilemma, different color combo.
If you just can't take the plunge (or don't want to) to cover them in white, go more natural–use a oatmeal or linen color…or with a beautiful gray.  Just remember your main pieces say a lot about the space & allow you to connect the dots with other rooms in your home.
I believe the main sitting areas (and therefore the fabrics covering them) are as much a part of the bones of a room as the walls.
That being said, go neutral and love 'em longer.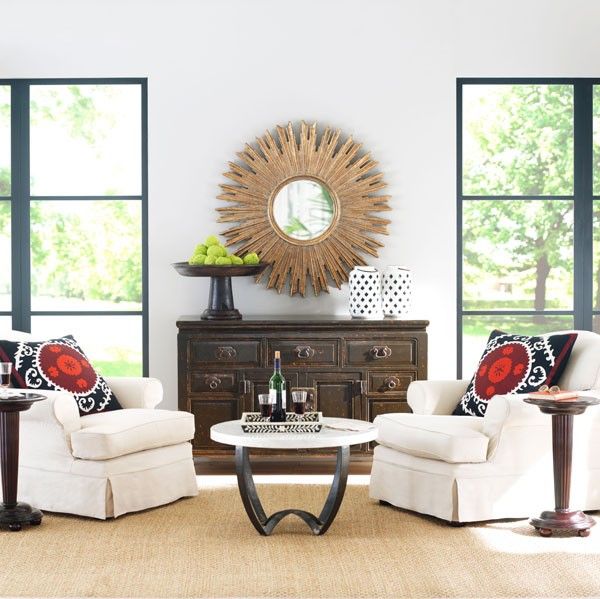 The beauty of slipcovers (minus the washing!) is knowing that when they do wear out (which all furniture will), it'll only cost a few hundred dollars to completely renew the piece.
Major plus.
So get started: paint something this weekend!  Or cover some of your furniture–my bet is you won't regret it!
I hope this series helps you see that with a little time, creativity, & a whole lotta paint, you can do whatever you want in your homes!  Stay tuned next week for a few more simple starting points to lightening and brightening your spaces.