Morning, Friends!
We spent the better part of the weekend being lazy/working on hair-brained projects two weeks before Christmas.  Thanks to those of y'all who left comments on our Office Christmas Tour this weekend!
It's been a lot of fun for me to show more of our home at once this year, so today, the kids' rooms are up.
Blanket statement before we begin:  our kids' rooms aren't perfectly styled, or even decorated.  They are works in progress, but they are also play zones, too.  And that's okay.  End blanket statement.
So Grayson's room is never this clean.  Never.
It occurs to me that we haven't shown you his full bed tutorial or the lego table tutorial from one year ago.  That shows you where my brain is.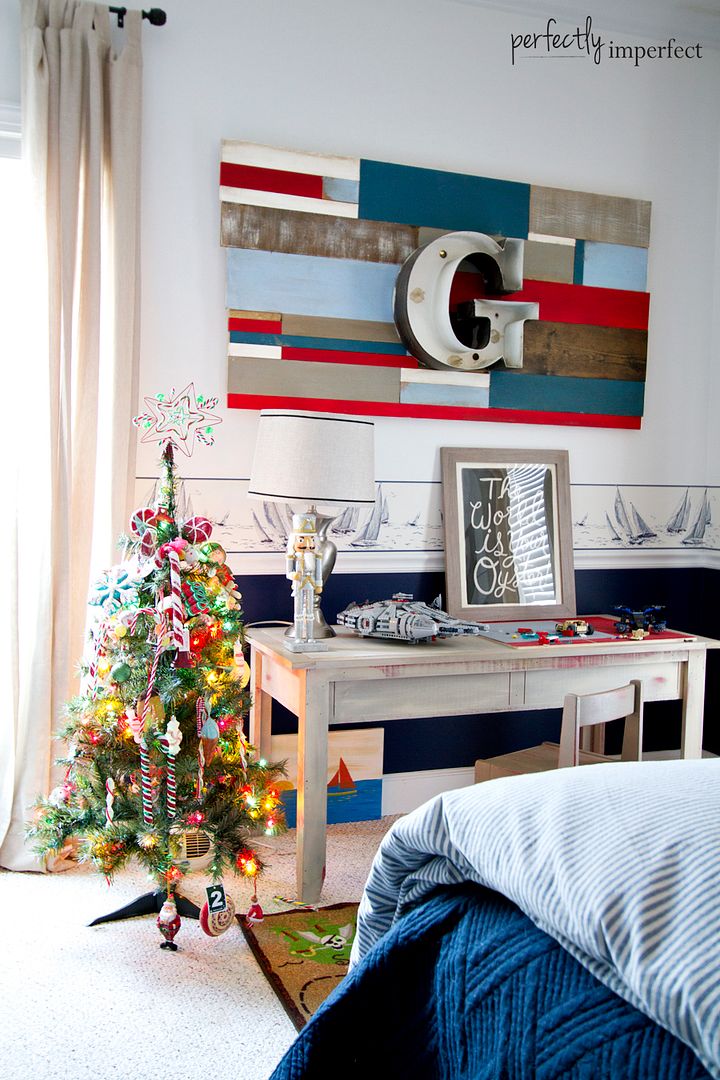 Christmas decor in the kids' rooms is kept simple.  I give them a small bin and a tree and let them go for it.  They also usually choose a couple of sit-abouts (that's what I call random sitting decor) to put on their bedside tables.
I try to sit on their beds and listen to them chat and rattle on about the ornaments and life while they decorate…and not touch a thing.  It's a wonderfully sweet time to be their mama, and watch them get creative and feel such accomplishment.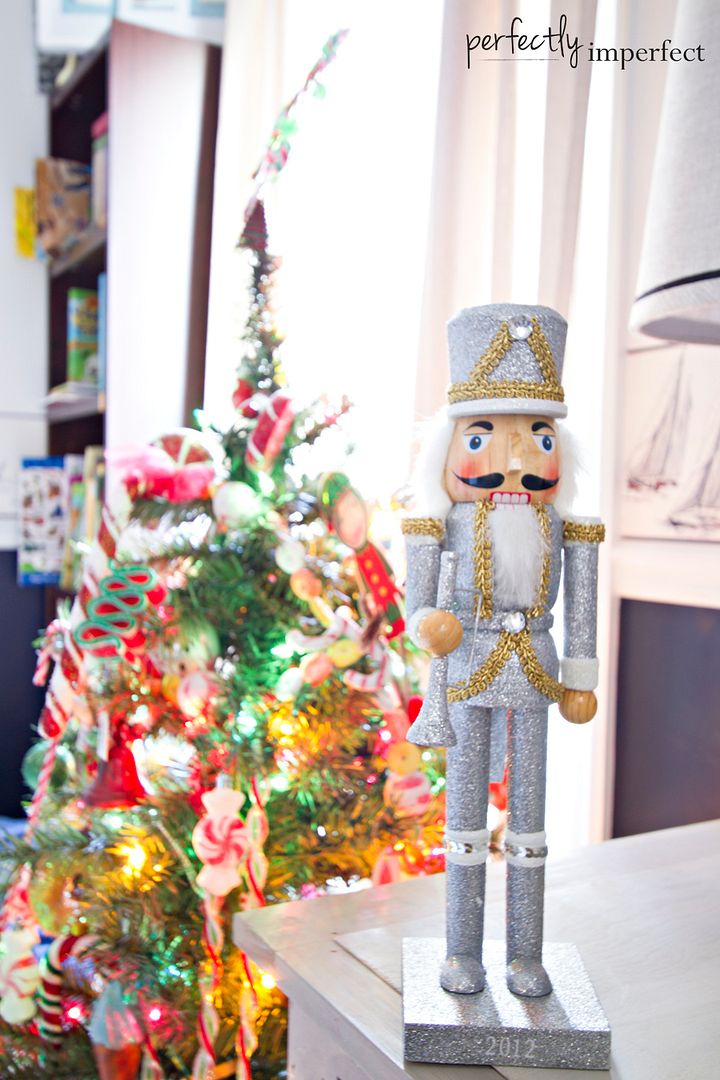 Grayson's tree is filled with a mix of vintage candy garland (it frightens me that it's vintage since it was on my tree growing up) and new Dollar store candy ornaments in red, white, and green.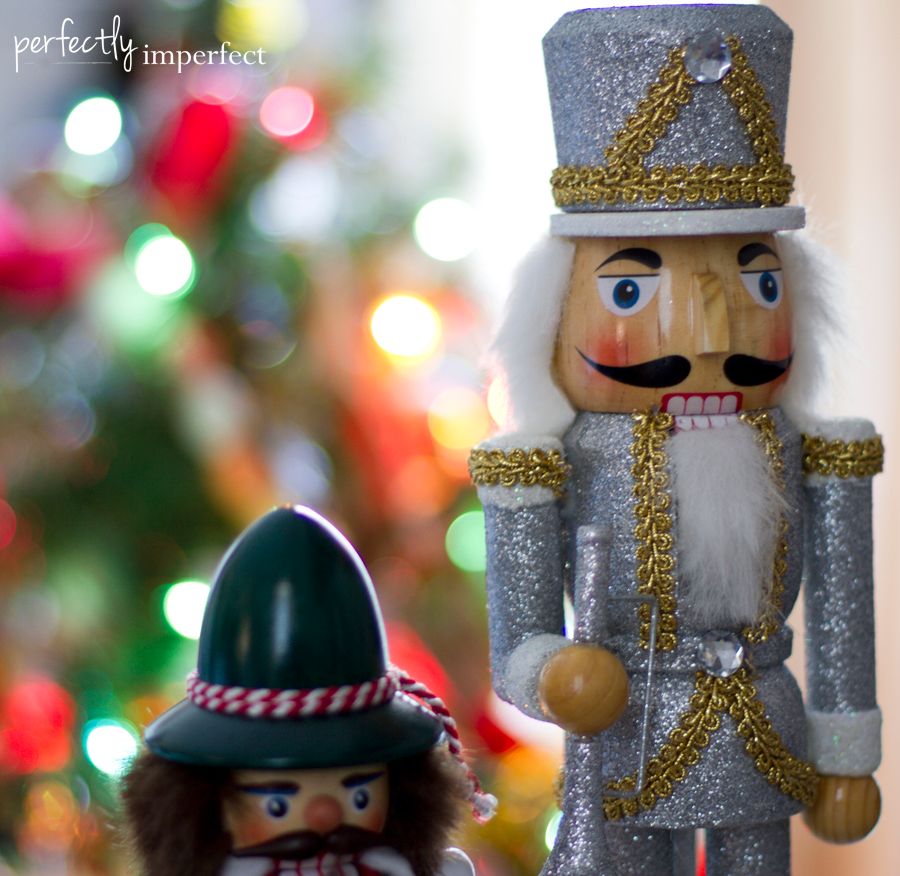 He's a fan of the colored bokeh.
Ava has a tiny fiberoptic table tree, but this year we couldn't find the dumb plug so we just strung some lights on her bed to recreate some magic.  Same rules apply for her…listening and no helping.  She was pretty proud of this year's creation.
We grabbed the garland from Hobby Lobby this year, and the pretty mercury ornaments (and cupcake) came from E + Me, the adorable children's shop next to us in Troy.
The pink bottlebrush trees came from Hobby Lobby, and were my only holiday purchase this year (plus a few shatterproof silver ornaments).  1.  They were so darn cute I couldn't resist.  2.  Goes to show you that a room looks pretty decked with just a simple touch here and there.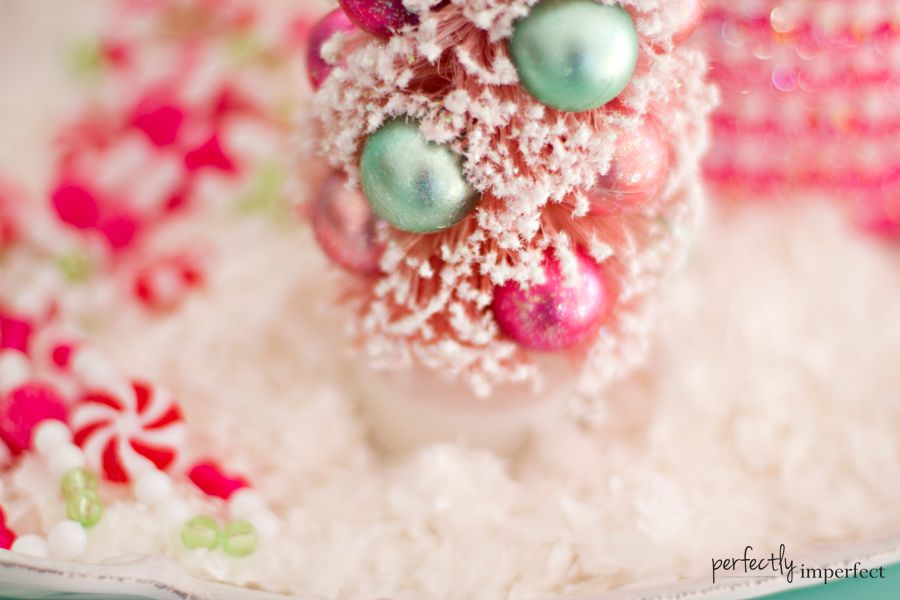 I helped Ava girl sprinkle some snow on her tray, but that was the extent of my help this year.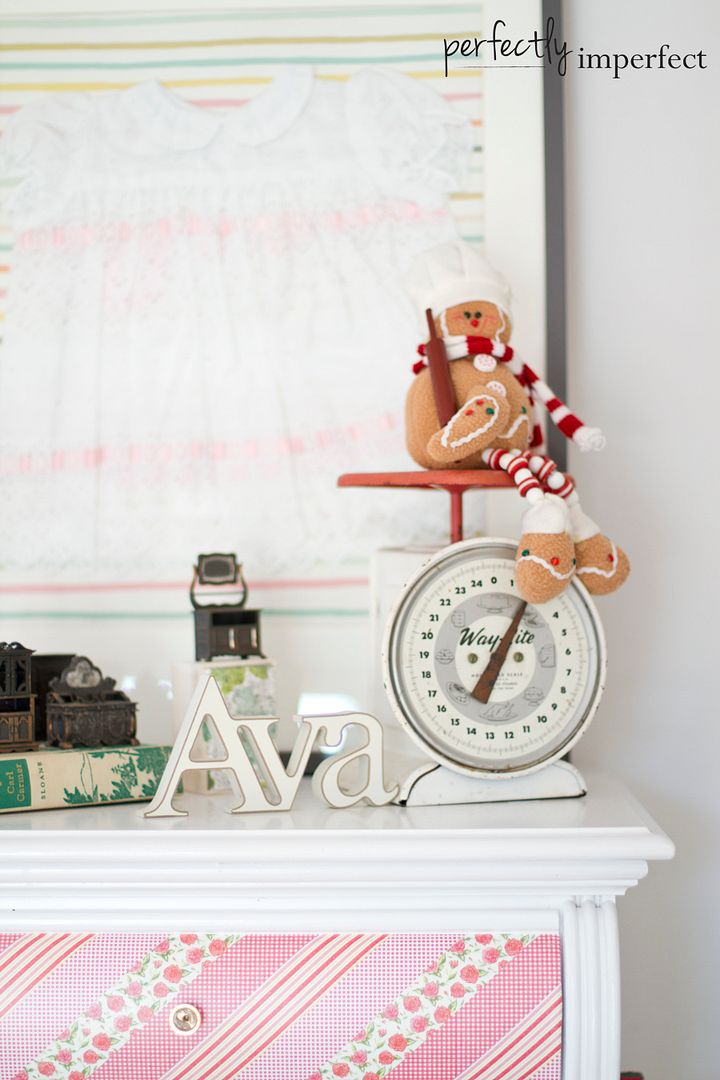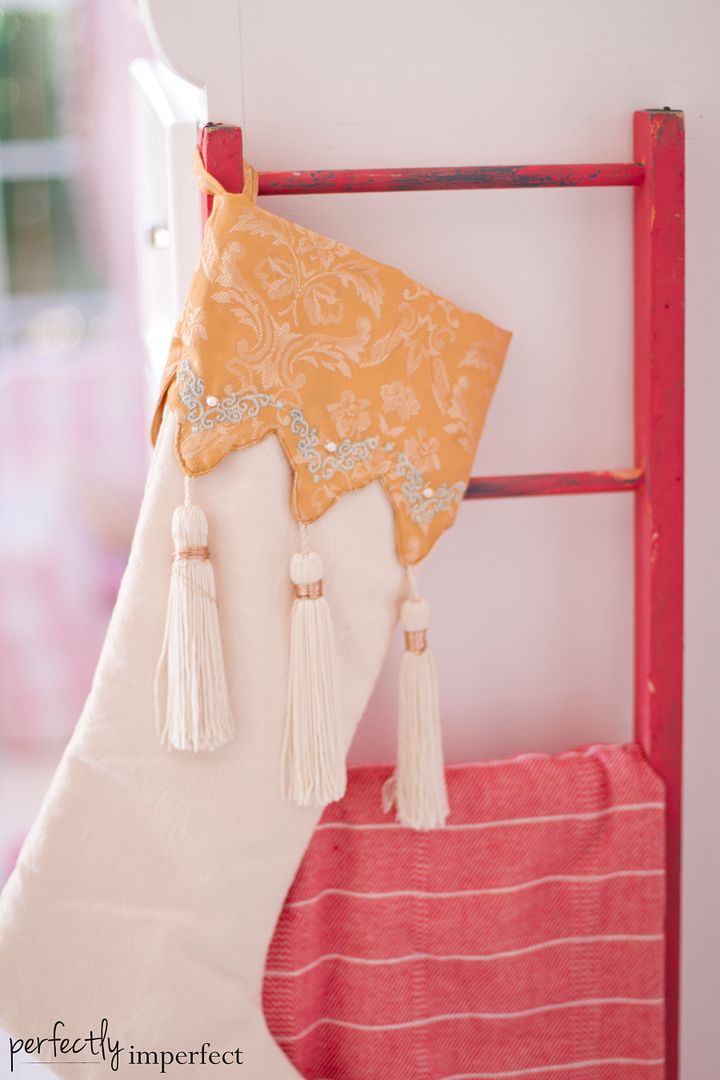 Those pretty cream stockings were a gift from my best friend, Jenny, at a Christmas shower for me when I got married…still some of my favorites.
And because life is cruel enough without you thinking that my children's rooms look perfectly neat and tidy during the holidays (or any other time, in fact), I give you real life…
This was snapped about one solid hour after we took pretty photos, and I just couldn't resist showing you.
Let me digress a minute.
Okay, sometimes it's me.  Coming up with crazy last-minute ideas, or begging Matt to help me with 75 brand new book projects or talking him into homeschooling our kids, etc.  This one, though, is all him.
With 12 days to spare before Christmas, he officially decided that Grayson's surprise Christmas present was going to be a fort loft bed, like this one.  He wanted to build something creative and fun, and he felt like we were running out of time to use such a piece, since Grayson is growing faster than an Amazon tree.
And you know, while we're moving his bed out, we might as well move everything out and rip up the nasty carpet and lay new flooring, right?!
Yes.  We are those people.
And while I was whining the first night, begging Matt to just. leave. the. floor. alone until after the holidays, and talking about dusty concrete floors and him being too tired at Christmas and blah, blah, blah, somewhere it hit me that I should just shut. it. and let the man love on his kids.  P.S. I'm definitely going to write some posts on real-life marriage because I just don't believe they're out there enough.
So, out came all the furniture, up came the carpet, and most of the bed was finished on Saturday.  He'll finish it tonight, hopefully, and I'll start staining it.  Then after the flooring acclimates to our house by Thursday, he'll lay the floor then.  And then we'll leave for his folks' on Friday.   And host people the 23-25th.
Oh. My. Word.
Did I mention this sort of thing fights the very nature of my being?
#goingwithit
So, Gray and Ava are sharing a room, which has been quite sweet so far, I have to say, and that's why his gargantuan mattress is in her floor.  And while I'm not quite sure Matt's actually going to finish, I'm so grateful for this man who gives so graciously to us.
He's not perfect…he's sort of brute-like sometimes with his stubbornness, but he's just ours, and his heart is as big as the world.  Love that man.
Remind me of that on Christmas Eve, will ya?
To see our main Christmas Home Tour, click here.
To see the Office Christmas Tour, click here.