Well, after one month in, we're sort of in the swing of things when it comes to writing the book.  A few of you have asked to hear more about it, so I'll pop in from time to time to give you an update.
I'll cover more about the awesome publishing company we're working with in the future, but I thought I'd tell you a little more about the book I'm writing and the process…
Basically, it's just like the blog…simple, attainable projects created in an imperfect home and infused with bits of my personality in the writing.  Or that's what I'm going for, anyway.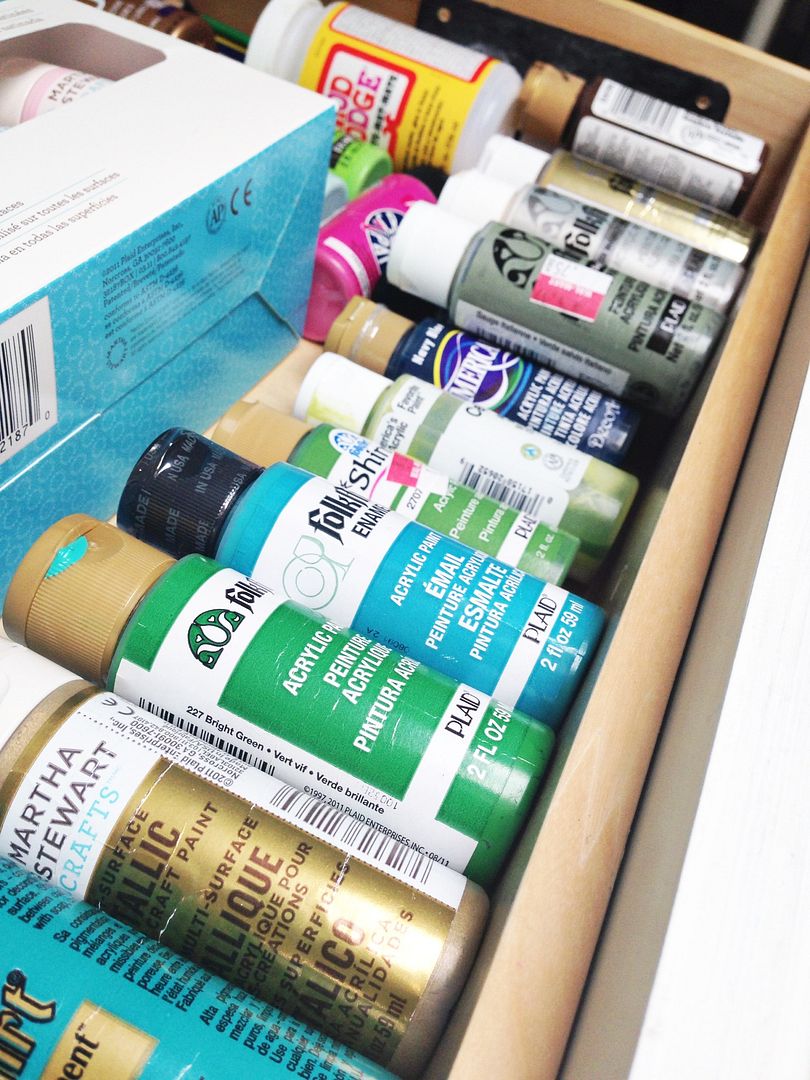 The book won't cover super difficult or costly projects…just the affordable and the simple.  75-ish projects to be exact.
Most of them are brand new (minus 9 of our most popular tutorials here), so yours truly has been SCRAMBLING like a mad woman.  I was so thankful that the projects came to me pretty easily and the publisher accepted my first table of contents, no questions asked…such a blessing considering I was expecting them to send back a red-marked page of  "um, please try again."
To even meet the 4 month deadline, I have to complete about 5 projects per week, plus Matt has to help with one of the ones he's involved with (simple builds, etc.).  Then we have stage and style them, photograph them, and do the editing.  Plus, you know, the writing of the book.
The right side of the writing room is COVERED with props: rugs, pillow covers, fabric, craft supplies, all waiting to be used for their big book moment.  If you follow us along on Instagram, you see lots of sneak peeks of book projects.  And last week, I got my act together and cleaned up the supply/craft/fabric/train wreck nook.
So basically, here's how we're making it work for our schedule:
On Sunday afternoon, I write as many blog posts as I feel comfortable posting that week (I'm an off-the-cuff blogger/writer so this is painstaking for me at times), but it's the only way to get them all out…usually 4 or 5.  Monday, Wednesday, and Friday mornings begin with school with the kids, and afterwards those are the afternoons I usually do the new projects.
Tuesdays and Thursdays are my major work days.  So no one thinks I'm some kind of super woman (ha!!), I'll tell you that when we decided to homeschool and continue to grow the blog & brand, we knew it was time for some help.  So this wonderful blessing came to us…and she swoops in here on Tuesday and Thursday and helps us keep things in order in the house, takes care of the kids that day, and oversees Gray's computer/online lessons.
These are the days I do all the photo shoots…Our intern, Kaitlyn, is oh-so-luckily a graphic design and photography major, so she helps me on those days.  It is sooo helpful I can't even describe how grateful I am.   We set up and shoot anywhere from 1 to 5 projects in a day.  Plus, she's doing all of the initial photo editing (straightening, brightening, etc.)…again, God simply worked out minor details that add up to be a HUGE help in making all this happen at once.
I then write in snippets: at night, during nap time, at 4 pm on Tuesdays and Thursdays…whenever.  My goal is to have all or at least 98% of the projects done by Nov 1, so that I have the month of November to write, edit photos, re-shoot anything, and pull it all together before the December 1 deadline.  If I can pull it off, that'll put me at completing 58ish new projects and reshooting/editing another 6 or so in a 3 month timespan.
Whoa.
The online shop is just booming (and we owe that to y'all!)….and it's coming up on holiday season.  In a time when I thought we'd just let the shop coast for a while, we've just not been able to step away very much.  Our amazing team and staff have become such wonderful friends to us, meeting until all hours of the night after our kids go down, planning displays and holiday events (there's a Twas' The Night Before Christmas party coming your way), and pulling together the final inventory re-stocking of the year.
I assumed all-things-shop would completely overwhelm me while writing the book, and I'd be out of my mind to spend much time there at all.  Matt had planned to step in after work and evenings to check on things, but I've found that the work at night on the shop has been life giving to me, and so recharging.  I'm loving writing the book, but cranking out that many projects and shoots and writing so quickly…well, you just need a break and time to get creative with no imminent timeline or guidelines.  It's kind of like last year I decided to write the 31 Days of October while renovating/opening the shop.
In actuality, this schedule isn't something I'd be okay with forever.  We are cooking very little in the evenings and all my work on purging and organizing seems to be slowly piling up, taking over corners here and there in the house.  It is, though, just a season.  I think I'm learning to accept that life, no matter how slow you attain to live it, does simply pass you by in seasons of rat-racing and seasons of couch-lazing.  It's the nature of the beast.
Come January, though, you'll find me firmly planted on the couch.  I originally said I was taking most of the month off, but now I'm already planning to shoot more lifestyle photos of our online products and revamp it a little, and publish that Look Book we talked about forever ago.
#gluttonforpunishment
I have continued to get better at saying no, so I can make these choices now and actually make them happen…it's a delicate balance, and I'll certainly be thankful when the final manuscript is sent in, but I'm trying to stop and enjoy the creative process and relish in the fact that we're writing a book.
Plus, I'm starting to see more checks than blanks on one of my project list sheets.  Major plus.
Hope you have a creative day, friends…
P.S.  Ever written a book, or have inside scoop, or are you a crazy mama like me?  I'd love to hear your thoughts in the comments below!