Thanks for coming to read 31 Days to OPEN our new shop!  I hope you'll scroll down to read day 1, and here is the rest of the series…
Day 2: the why
Day 3: the what
Day 4: the list
Day 5: the heart
Day 6: the end of week 1 & the habit
Day 7: the crazies
Day 8: the thorns in my side
Day 9: the flooring arrived!
Day 10: the ceiling issue
Day 11: the profit
Day 12: life, resumed
Day 13: the ceiling progress
Day 14: the flooring is done!
Day 15: the boxes
Day 16: the confessions of an old shop renovator
Day 17: the inside scoop on Market
Days 18 & 19: the paint colors
Day 20: the brick wall trim, the pitch fork, & the body parts
Day 21: the day I recharged & dreamed big
Day 22: the shop counter
Day 23: the new schedule
Day 24: the pillows
Day 25: the pinecones
Day 26: the time I lost 2 days & couldn't upload pictures
Day 27: the styling & the Grand Opening date
Day 28: the community & the shop at night
**************************
Well, after writing a seriously touching and poignant post (I thought) about the imperfections in life, I decided to change my 31 days topic.
It's not that I didn't want to write about those beautiful imperfections, but my brain and my heart is pretty occupied with opening the shop right now.  I'm excited by it, terrified of it, intimidated, thrilled, nervous, inspired.
Because of this, and because a ton of Facebook votes, I'm changing my topic…

It's lofty at this point, but I would LOVE to open the shop/studio on November 1.  That gives me roughly 31 days to get it ALL done.  And there's a LOT to do.  I thought it would be a blast to share all of the ins and outs, the ups and downs of getting this place going.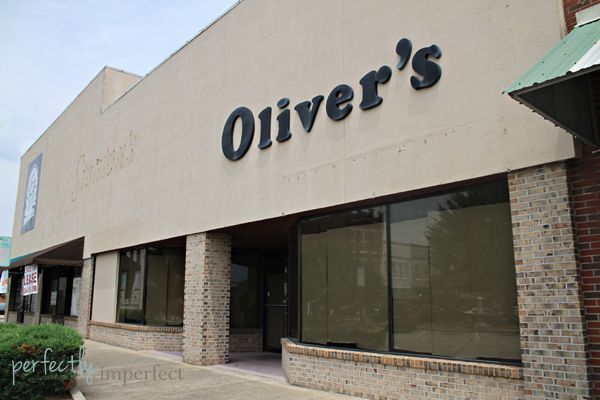 What do you say??
I'm not sure it will actually happen in 31 days…we are waiting on several things from the landlord, etc. that are totally out of our control.  BUT….we did get a key today.
And that means I can begin the work I need to get done.  Or, more accurately, the work that Natalie, Anna Lauson, (sometimes) Matt, and I need to get done.
inside the shop, before.  some of you have asked: yes, the clothes are from the old shop–all leaving us. 🙂
It's actually really exciting to me to share it all with you–this will simply be another part of this online journal that is our life.
So thankful to have each of you along for the ride!

**linking this to the Nester's 31 Days