You know my love affair with books.  Vintage books, literature, children's books, decorating books–you name it, I'm reading it.  The more into design I've gotten, the larger my decorating book collection has grown.  Nothing makes me happier than a cup of coffee and a flip through one of these inspiring friends of mine.
Yes, I just referenced books as "my friend."  We've had little sleep around here lately, ok?
Since my brain has been wrapped around writing a book lately, I've been pouring through my favorites and immersing myself with as much inspiration through books, places, magazines, etc. as I can get my hands on.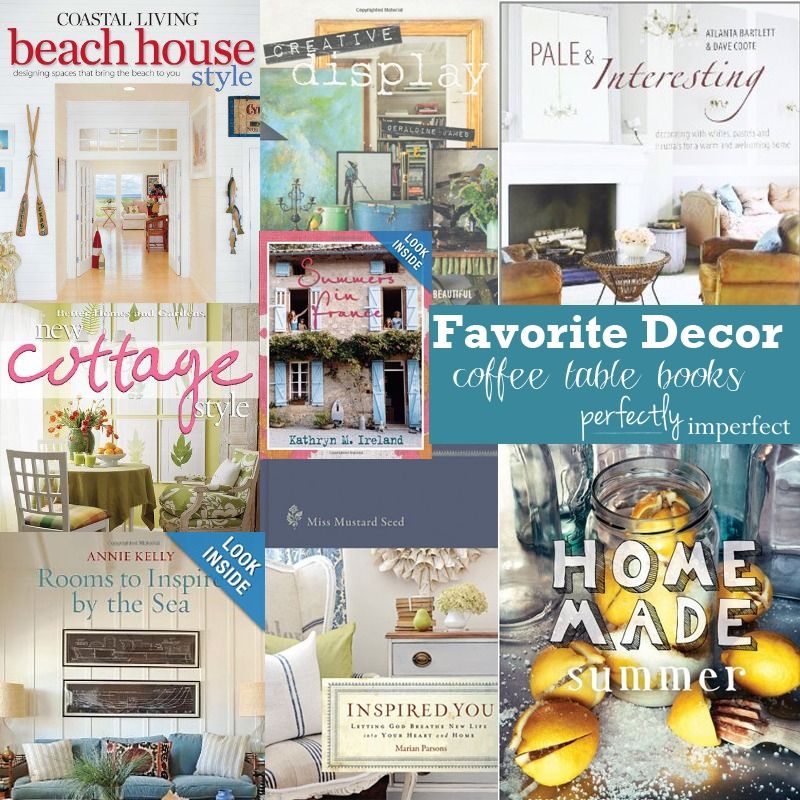 I thought I'd share my favorites lately, and tell you what I love about them all.
Furniture Makeovers by Barb Blair
Besides Barb being one of the coolest gals, she has a pretty amazing book, too.  Furniture Makeovers is full of how-to's and furniture finishing inspiration and techniques.  If you paint furniture, this one is a must…I just love Barb's style, too.  She has such a unique eye for design and style, and I respect her work so much.  She blogs over at Knack, so you can find her more over there.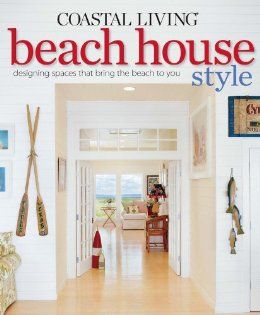 Coastal Living Beach House Style by Editors at Coastal Living Magazine
Full of gorgeous photography and inspiring coastal spaces, this one stays on my "to inspire" shelf in my office at all times.
Decorate Workshop by Holly Becker, image source
Holly Becker, who blogs over at Decor8, did it again with her latest book, Decorate: workshop.  I love the simple, hands on approach in this oh-so-not-stuffy decorating book!  Bonus: there are places for you to make notes and jot down your inspired style ideas.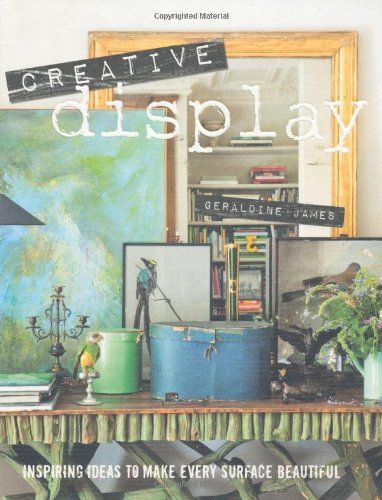 Creative Display by Geraldine James
While my style is a little less layered than the work in Creative Display, there is something SO inspiring about dissecting those layers and letting the eyes move over a million details.  It's been inspiring for my work in styling our shop, and I have a couple more Geraldine James' books in my shopping cart as we speak.
Homemade Summer by Yvette Van Boven
Okay, okay, it's not a home decor book.  These cookbooks are so artfully done…they make me want to stir homemade jams and jellies all while living along the French Rivera writing my life away.  When you begin to appreciate design (and art), you notice everything about everything.  The colors, textures…I mean, look at that cover.  The Homemade books are simply art…and the recipes are amazing, too.
Inspired You by Marian Parsons
I like books with soul.  Even my home decor/design books.  I want to read a story, learn about the author, their style, their passions.  My great (and talented) friend, Marian, wrote a book last year.  Not only is it filled with fun ideas and great tutorials, but it's filled with soulful and inspiring stories.  You don't want to miss it.
Pale & Interesting by Atlanta Bartlett
You all know my deep love for white interiors.  I do, though, love color.  I love how this book breaks down the layering of texture and subtle use of color to create beautifully interesting spaces.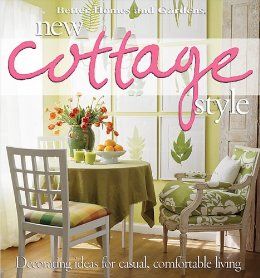 New Cottage Style by Better Homes & Garden
New Cottage Style is FILLED with great, simple tips and beautiful photos for the everyday homeowner…I love, love this book.  It was the one that inspired me to write my eBook.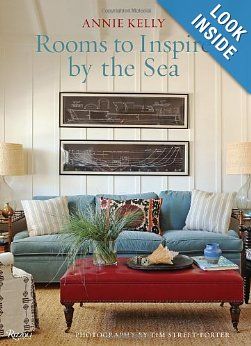 Rooms to Inspire by the Sea by Annie Kelly
Well, again with the beautiful photography & coastal spaces…this one is new to me, but I'm loving it already.
Summers in France by Kathryn M. Ireland
Summers in France is enchanting.  This book walks you through Kathryn Ireland's decision to buy an old farmhouse in the south of France and through the magical streets of the provence along markets and shops and local flavor.  If nothing else, the photography is stunning, the lifestyle inspiring, and the decor welcoming.  A new favorite, for sure!
The Painted Home by Dena is a feast for the eyes…the color/pattern/fun loving eyes.  Flipping through this one inspires me every time…even if for just a few seconds.
The Things That Matter by Nate Berkus
Ah, Nate.  His style is gorgeous, his hair is gorgeous…he was pretty nice to meet in person, too.  I still hate his show is over, and it was BEYOND an honor to be a part of that episode.  In The Things That Matter, Nate shares not only his love for design and his approach to creating a soulful home, but stories that have made him who he is…this, this is a beautiful book.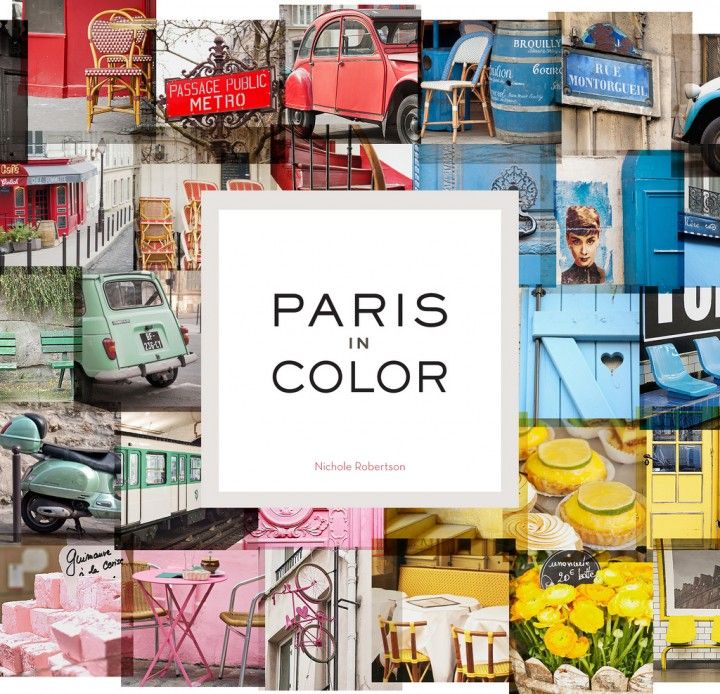 Paris in Color by Nichole Robertson
Creatives are visual to the core, and every single artist/painter/designer/fashionista/ in the world should own a copy of Paris in Color.  Visually stunning, each page is filled with a full cropped photo of a piece of Paris.  The book is organized by color, too…y'all, go get this little nugget.
Books Make a Home by Damian Thompson
While we're on books…this one's pretty great, too.
I hope this list gives you a place to start for some inspiration you can actually hold in your hands!
P.S.  I bought all of my books on Amazon, and I linked them there for you.
P.S.S.  Nope, not paid for those links–just thought that would make them easy finds for ya!