**We sent this post out last week, but were having some issues, so let us know if you can see this post today!!*
Happy Friday, friends….I'm pumped for the weekend so we can finish up (maybe?) our guest bathroom redo.
There are so many projects I'm behind on sharing with you guys!
We painted so much furniture at the Vintage Market, and I have all of those pictures (somewhere) waiting to be edited. And during the whole first six months of craziness at the shop, we worked on lots of things at the house–and it's time I dig all of them out of iPhoto & plop them out here on the www.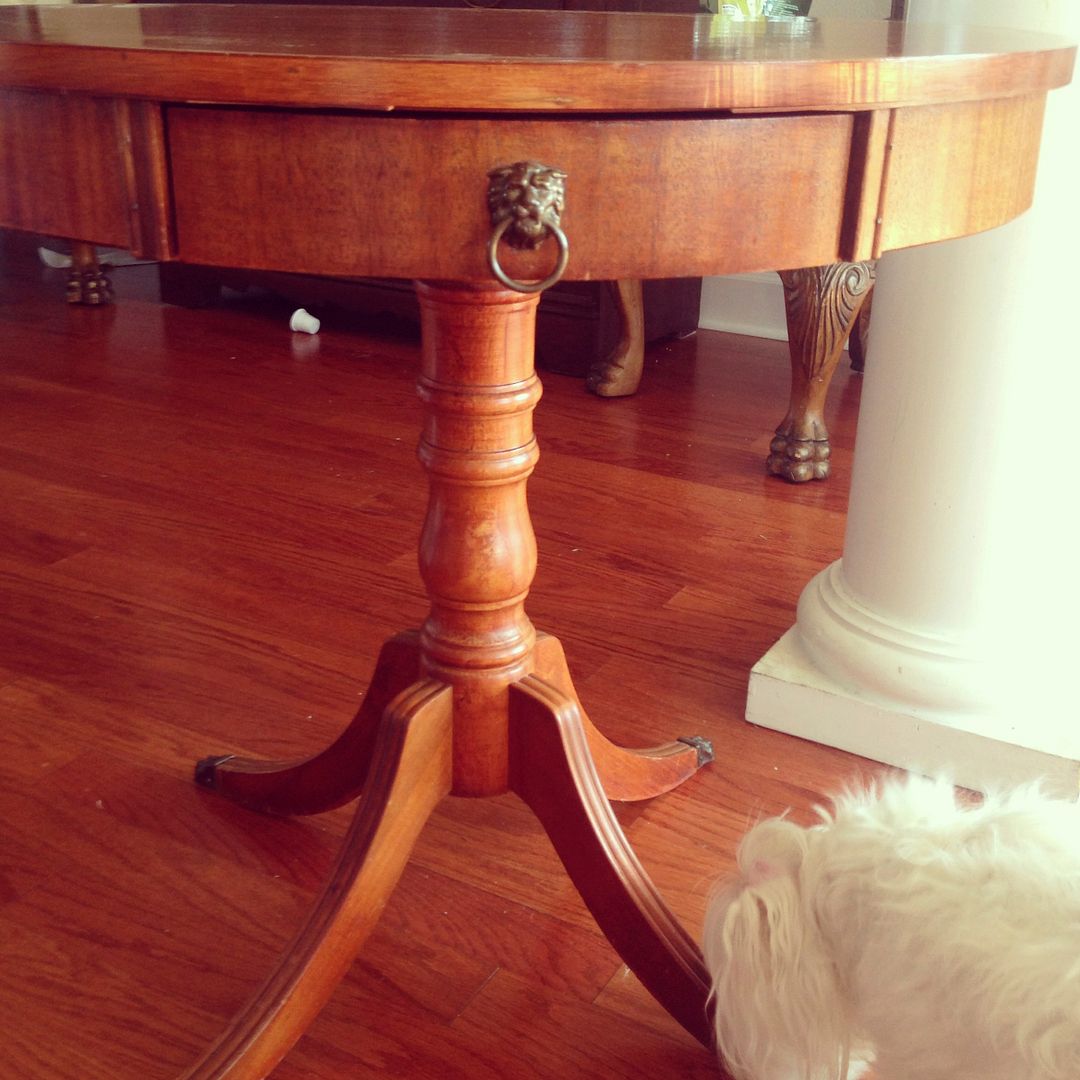 I'm obsessed with round end tables–of all styles. I'm not sure why, but I just am. There are so many new styles we'd love to carry in our shop, but most times the reclaimed style we love is sooo expensive. You guys know how I feel about investment decor, but an end table doesn't have to cost $400. I'm not saying I'd never buy one (if I saved for it), but I'm saying that's a purchase that can easily be DIY'd or up-cycled from a thrifty find.
In comes this neo-classical end table mom found.
I'm thrilled with how it turned out. The finish relaxes the style a bit, and makes it more relevant in a casual home. I knew I was going for a washed look, so I used Chalk Paint(R) in French Linen & Pure White–I'll explain how I achieved the finish in just a sec.
The grain of the wood is beautiful, so for now, I left the original stain, but I'll probably eventually strip and re-stain the top.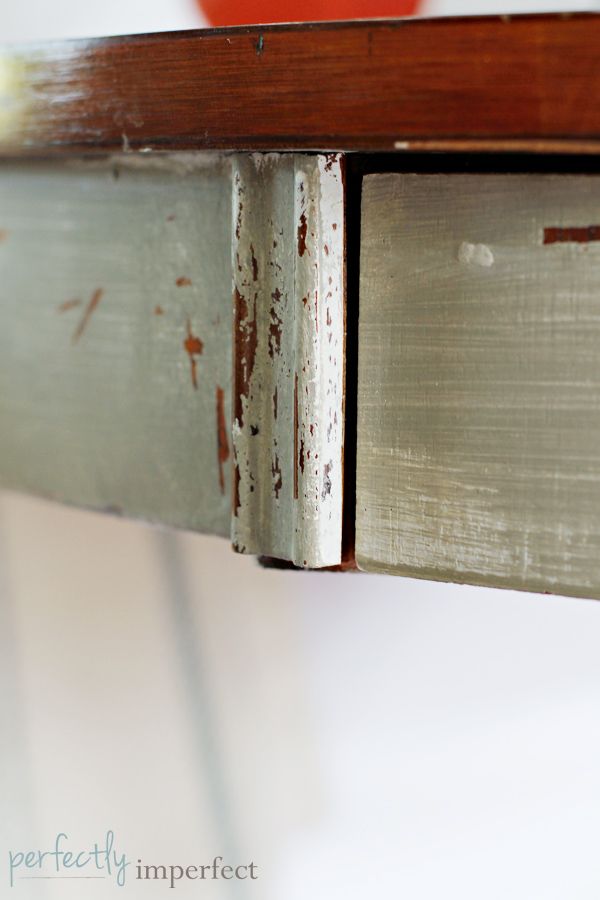 This finish was created using a "dry-wash" technique…
I painted the the base coat in Pure White and let dry. I then painted the top coat in French Linen (this is more sheer since it's one coat of the topcoat color), and let dry.
With a very damp (almost wet) smooth cloth, I rubbed the top coat down to the white to create the "wash." The cool thing about this technique is it creates so much texture and interest, and looks a little more aged than a "wet" wash (diluting paint down to cover another color).
This original finish was very glossy, so occasionally while I was wiping down the topcoat, I'd pull paint all the way off, which I loved, so I went with it. And psst….this technique creates a lot of texture, but it almost hardens the paint, so that it's super smooth to the touch (and so far, I've left it unwaxed for a few months & it's holding up great!).
I swapped out the classical hardware for a bone-china knob from Hobby Lobby, and we were done!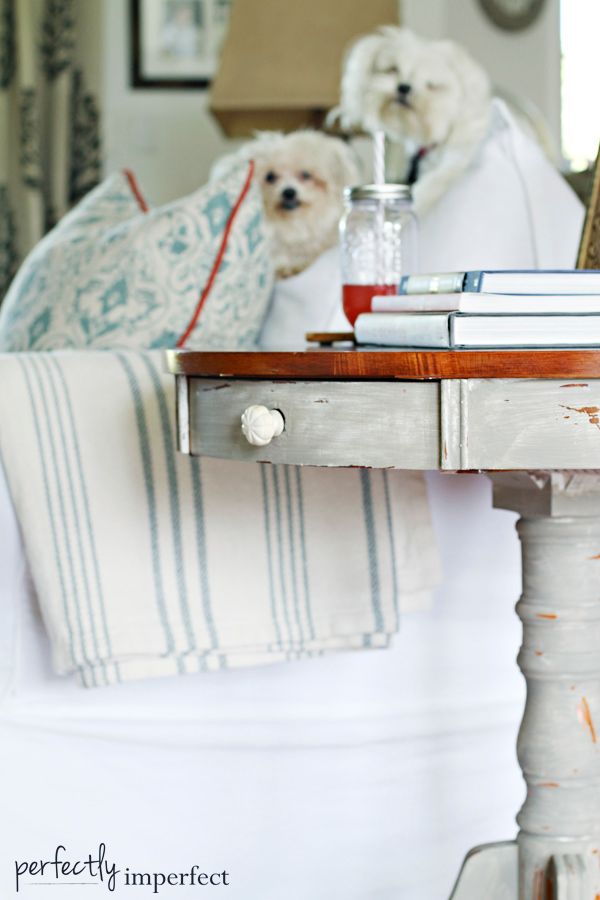 I haven't decided if I'm keeping it or selling it in the shop…it's nice to have a round table (finally!), but I don't know, I lean towards eventually letting it go.
I tend to get the notion to switch things out from time to time, if you haven't picked up on my insatiable too-many-projects-disorder.
We'll see.