Once upon a time, I grew an herb garden.
I had more parsley, cilantro, and rosemary to chop than my fingers could handle.
Then, after the kids were born, said garden proceeded to die in a blaze of Alabama heat and glory.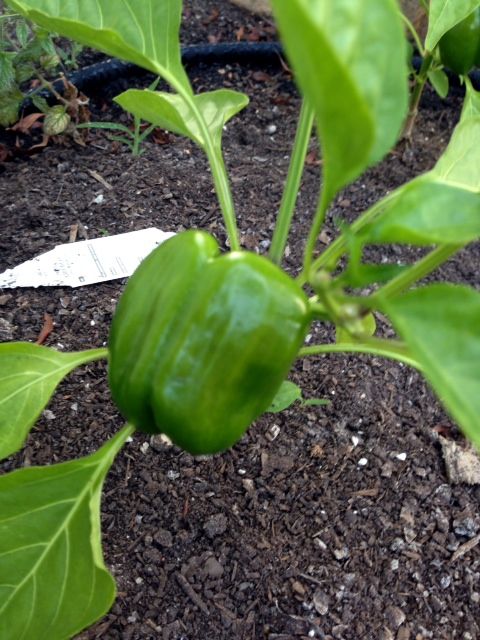 And so did each and every plant I brought home for the next 3 years.
So little time in life.  I put off growing more herbs and veggies for as long as I could, but I was ready to give it another go this year.  Maybe it's the quest for a simpler life.  Maybe it's the doer in me.  Maybe I recognize I'm never going to get any less "busy."  (p.s. I also have issues with this word, just like my friend, Ashley)  Maybe it's the homeschooling.  Maybe I've turned into a full-fledged granola bar.
I like granola.
It also could have something to do with the fact that Matt and the kids built me 3 extra tall raised beds while I was out of town the first weekend in April.  And their itty bitty adorable excitement as we planted all the seeds and transplants.
I'm a newbie minus the tomatoes and herbs, so we'll give it a go and pray I don't kill it all.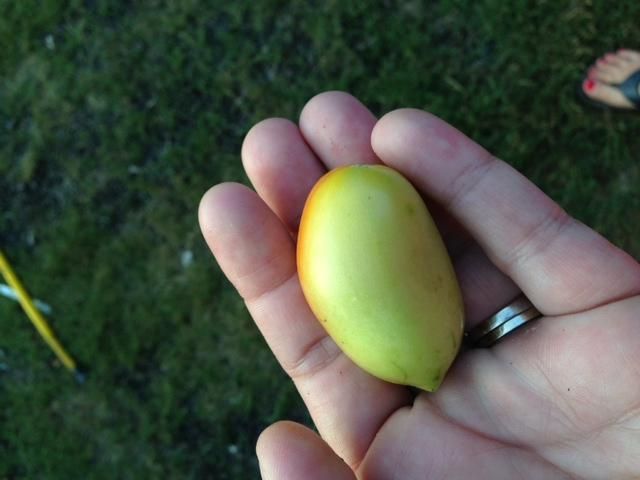 Worst case, I have a small-ish bell pepper and a very green Roma tomato.
P.S.  I got a tomato-tip from my bright green thumbed neighbor–to pick tomatoes around here before they're ripe so the birds don't nip at them.  Would have never known.
We've planted cilantro, oregano, chives, basil, potatoes, squash, cucumbers, cherry tomatoes, roma tomatoes, big boy tomatoes, onion, garlic, asparagus, and green beans.  I'd love to add some lettuces in, but I'm going to wait to see if we can actually stick to this.
For now, we're all doing a happy dance in honor of the green Roma.