Matt finished the shop counter!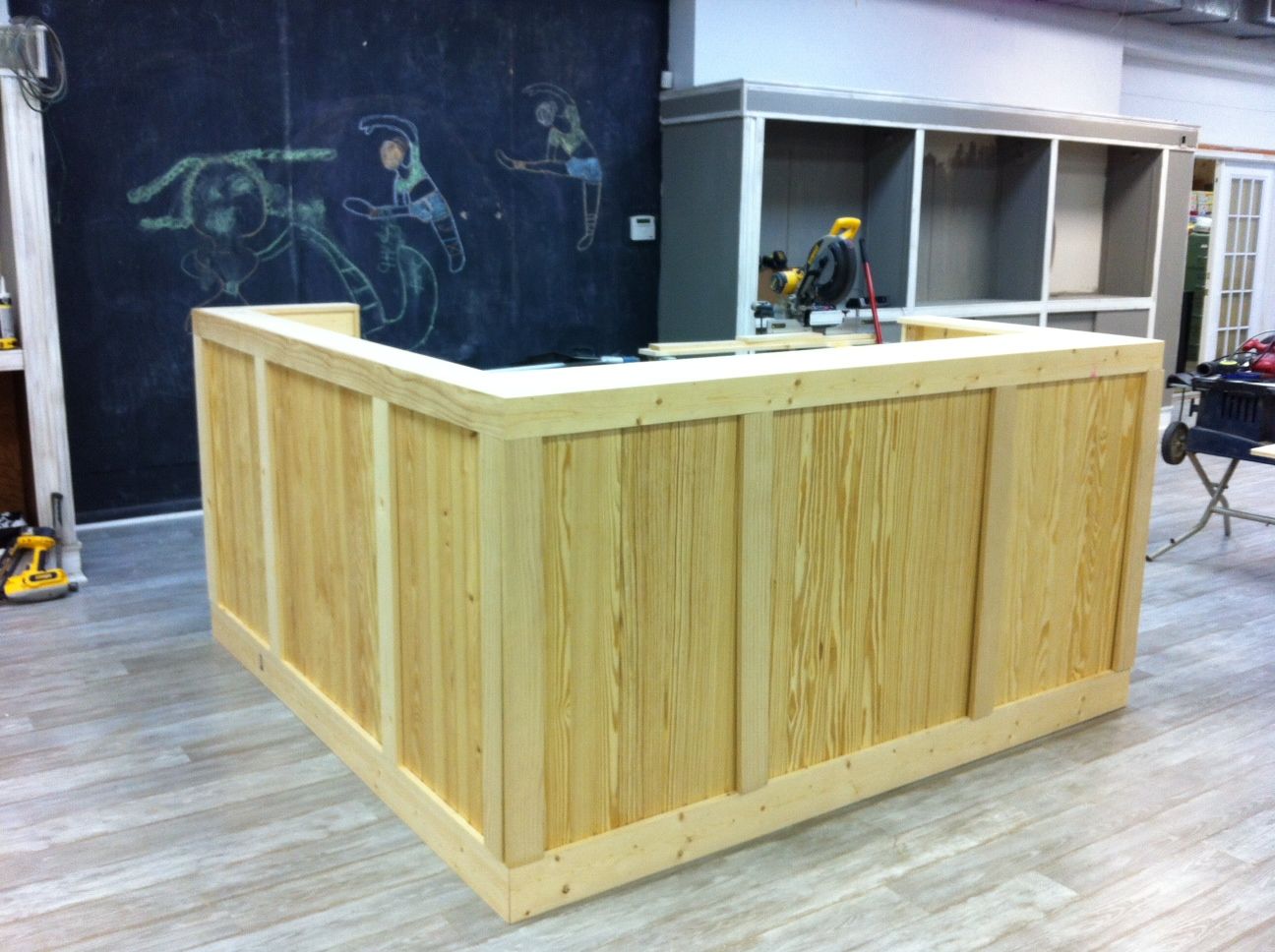 It only took him a couple of nights, and I am so proud of it and him!
We were really going for an antique vibe–clean lines and lots of planks.
But we also wanted bar height for the ease of our customers, so we built the outside to look one height like an old shop counter.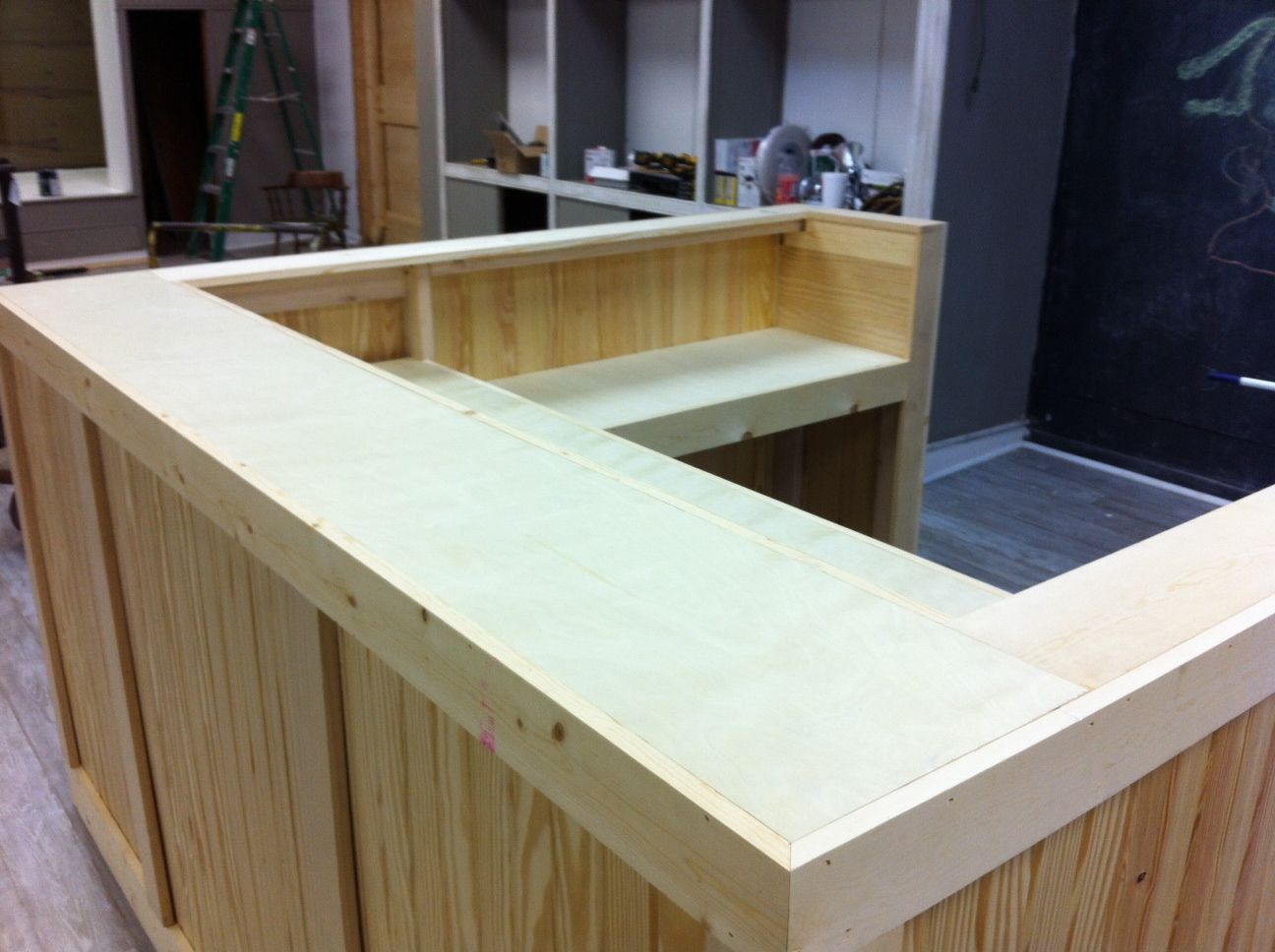 P.S. When I say "we" I totally mean Matt.
You can see that we have a tall counter height on the inside (for those of us who are crazy tall), plus a small desk to the left.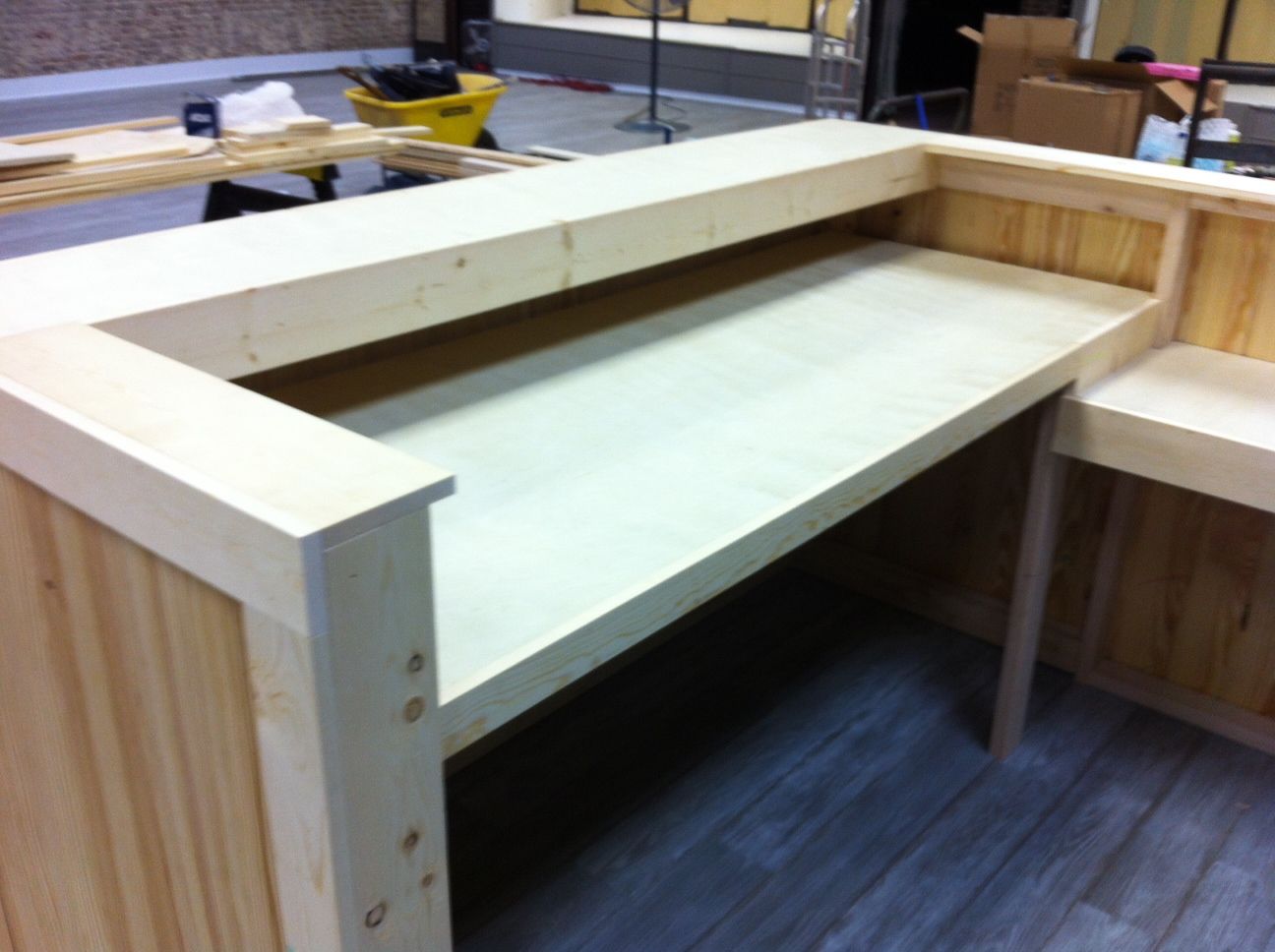 I think he did a marvelous job on this piece…now I have to work up the gumption to paint it.
I'm rolling a few treatments around in my head, but I'd love to know what y'all think.  How would YOU finish this beauty?
**************************
this post was written in a 31 Day series to opening our shop. Find the rest of the posts here.