This week we've also been working on the brick wall trim (to meet the sheet rock & brick) & the baseboards.  We just used 1 x 4's for the wall trim (painted in French Linen) & tacked them up the old-fashioned way with masonry nails.
The baseboards are 1 x 12's…just what we used in Ava's room floor (P.S. we're so ready to finish her room!  I hope to pull it all together right after we open the shop!).
We finished it off with quarter round, and are painting the final coats on those today.
**************************
So, since the great ceiling debacle of 2012, I've been repeatedly saying that it wouldn't shock me if we found body parts in this place.
Well, yesterday while we were cleaning (GROSS!) and avoiding spider web attacks, we found some.
Body parts, that is.
And a pitch fork.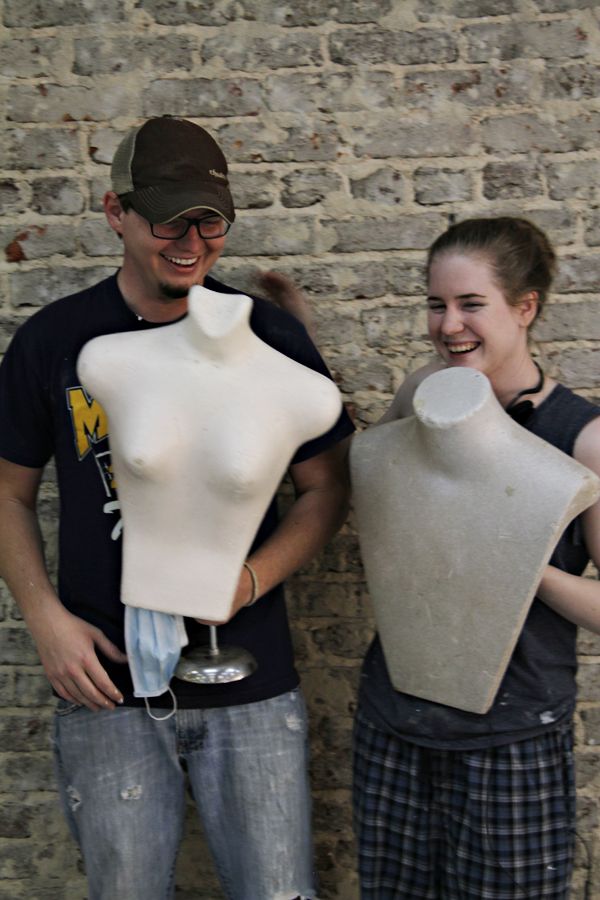 And we couldn't help ourselves.
******************************
this post was written in a 31 Day series to opening our shop.  Find all the posts here.