Remember that beautiful flooring??
Well, once we got all of this swept up…
We moved on to the floor.
Here's where I MUST fall on my knees to thank Natalie and Eddie Ray.
While we resumed life for a week, they've kept the ball rolling at the shop & we couldn't have pulled anything off without them.
Oh, who's Eddie Ray?
That would be this guy…and he and his buds have laid the floor in just a few days.
Y'all, that's almost 3,000 square feet in a few days–nothing short of AMAZING!  Natalie has been sending us updates all along, and I thought you might like to see them…
We still have to do the finish work like baseboards & shoe molding, but you can get the general idea.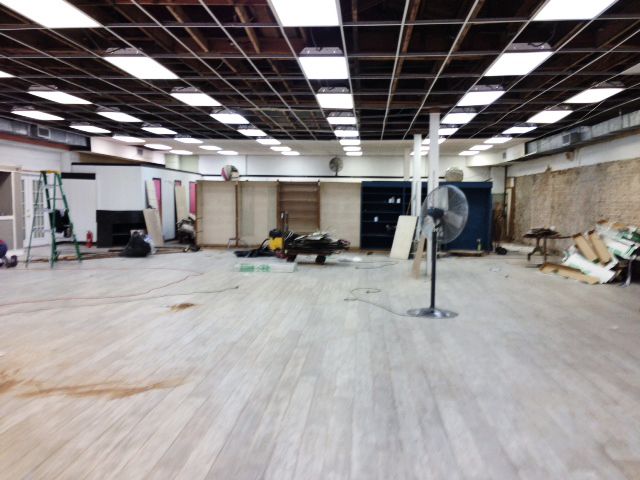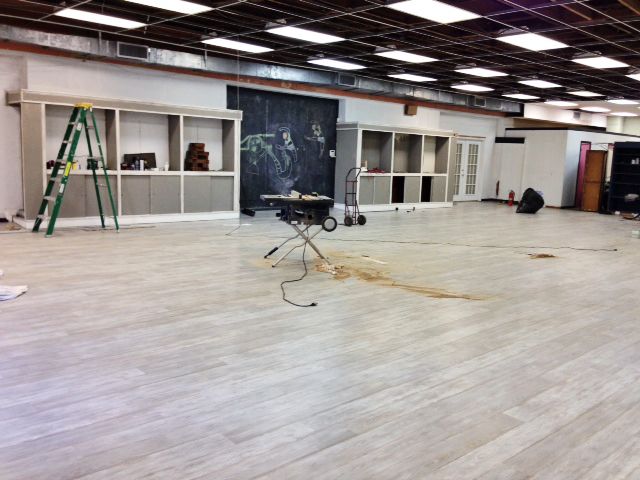 It's coming along, right??
We can't wait to get home & see it (and shoot it!) in person.  There's plenty left to do, but most of the really big stuff, is done.  On the docket for next week is final painting (you didn't think we were leaving those pink doors, did ya?), the chalkboard wall, waxing, more cleaning, and creating a fabric "wall" in the back to hang on either side of the huge built-ins.
Oh, and it's time to build the shop counter.
Exciting stuff.
*******************************
This post was written in a 31 day series, 31 Days to OPEN (our shop).  Click the button below to see all the posts.