Well, the ceiling is a gem.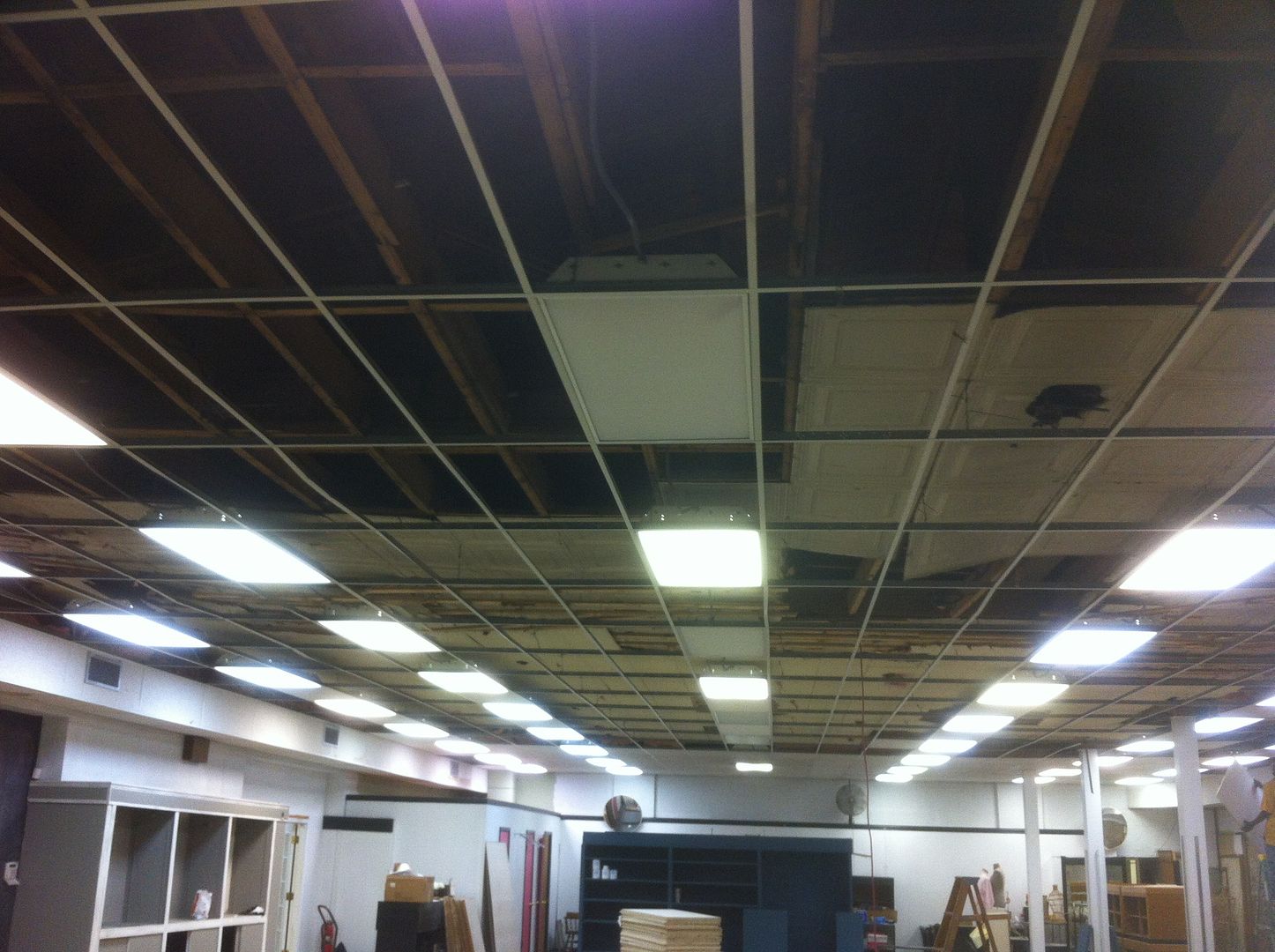 Once we removed the drop-down tiles, then the first layer of linoleum tiles, you may remember we uncovered an original tin ceiling.  But we also uncovered boards that were nailed ALL over the tin.  Meaning when the boards came down, the old ceiling just couldn't hold up.
So, down the tin came.  We'll either sell them as is or we'll do something fun with them in the future for the shop.
After we began removing the tin, things got a little messy…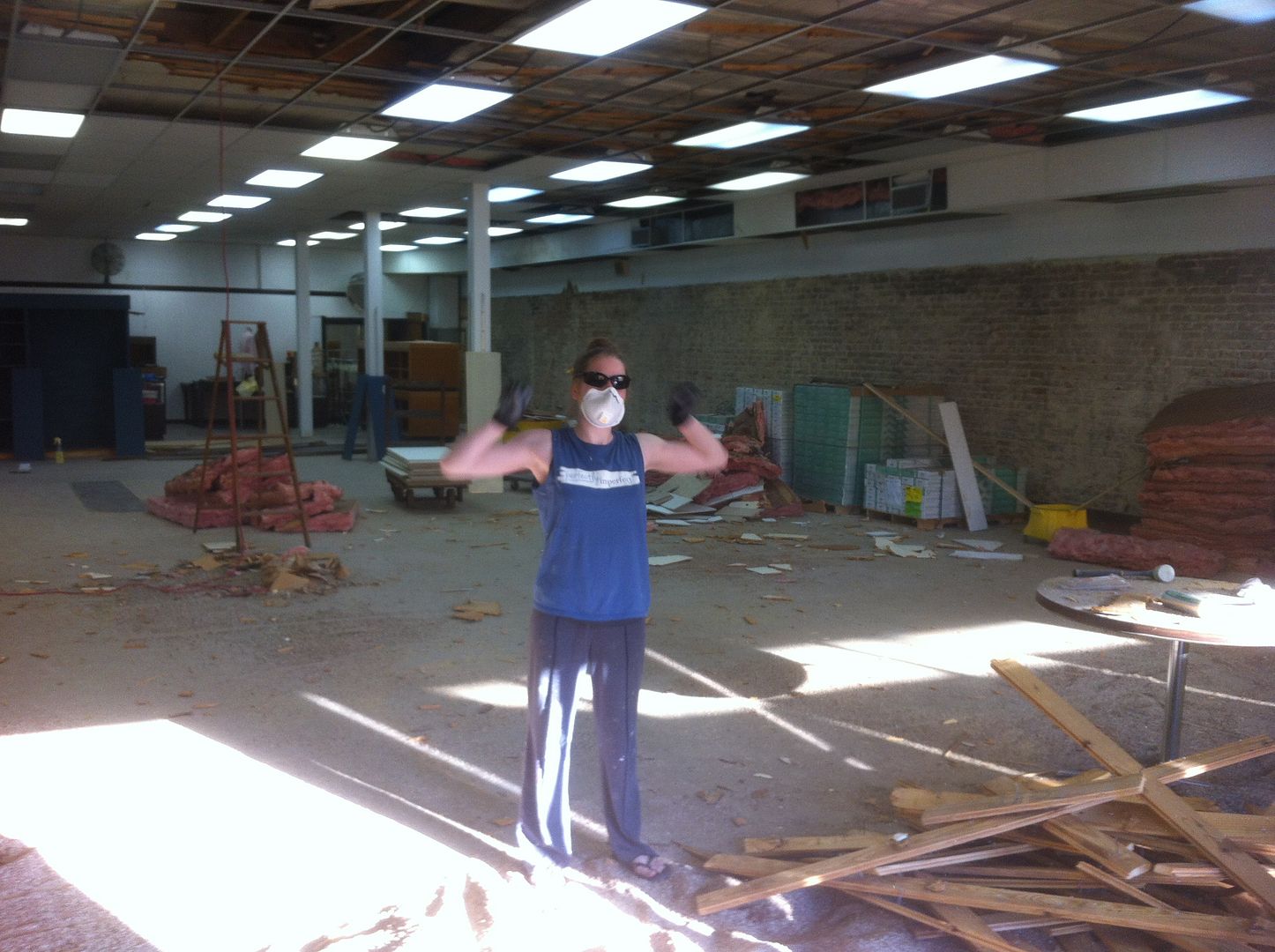 Between boards, gravel insulation, and layers of regular insulation, it was an out of control disaster house.
But things are lookin' up.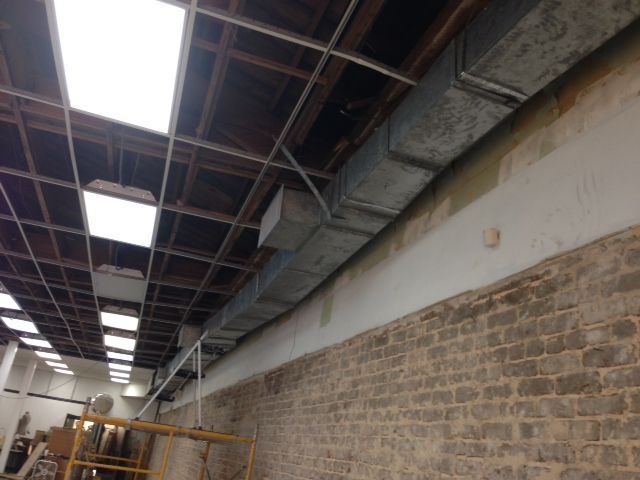 And if you look really up, you'll see what I saw…
a beautiful wooden A-frame ceiling.
Some of you have asked…we will probably leave the metal grid up so we can re-insulate if heating and air costs are too high exposing these 20 foot ceilings.  It still looks pretty amazing & industrial as is, and we are planning to add inexpensive spotlights up top so you can see the beauty of those beams.
We also won't run all 127 fluorescent lights.
I think we can come up with some pretty chandeliers and pendants instead.
P.S. We'll take some real pictures for you soon after the flooring is laid–without the fluorescent lights of death turned on.
*****************************
This post was written in a series, 31 Days to OPEN.  Click here to find them all.