Hello, lovely folks!
Congrats to our Overstock.com giveaway winner, Kim (#320), who said…
My newest accent color!! Love these!!! Thanks so much for the fun chance to win! 

Email me, Kim, at shaunna@harristire.com to claim your prize!
I actually struck the perfect balance between productivity & laziness over the weekend, and worked on editing more pics from Troy Fest & projects we've been working on here.
I showed you the primitive corner cabinet (which I LOVE, btw) last week in my display at Troy Antiques.  It was pretty perfect as is, but it needed a good cleaning, and just a little umph.
All furniture needs a little upmph in one way or another.
Remembering this photo, I knew a little Provence (Annie Sloan CHALK PAINT™) would do the trick.
And it totally did!  I didn't touch the outside–it was too perfectly chipped and worn as is (and somehow still bright white??).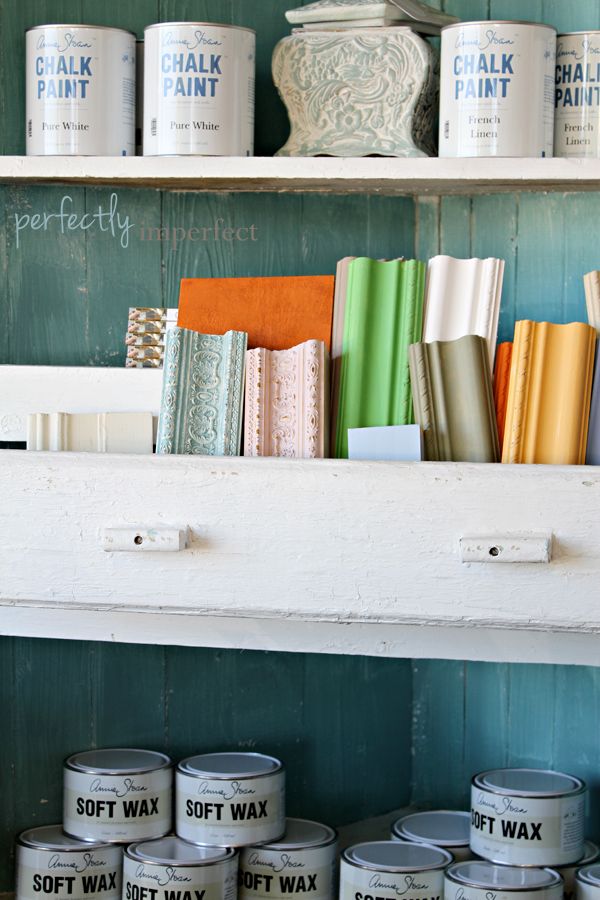 I applied the paint with random brush strokes, not being particular at all.  I made sure to apply it more thickly in some areas, and more sheer in others.  This imperfect technique makes the paint look as though it's been there the whole time.  (P.S.  I left the inside unwaxed because, again, I wanted it to seem really authentic and match the sheen on the outside of the cabinet–plus, I knew the backs will be just fine unwaxed.)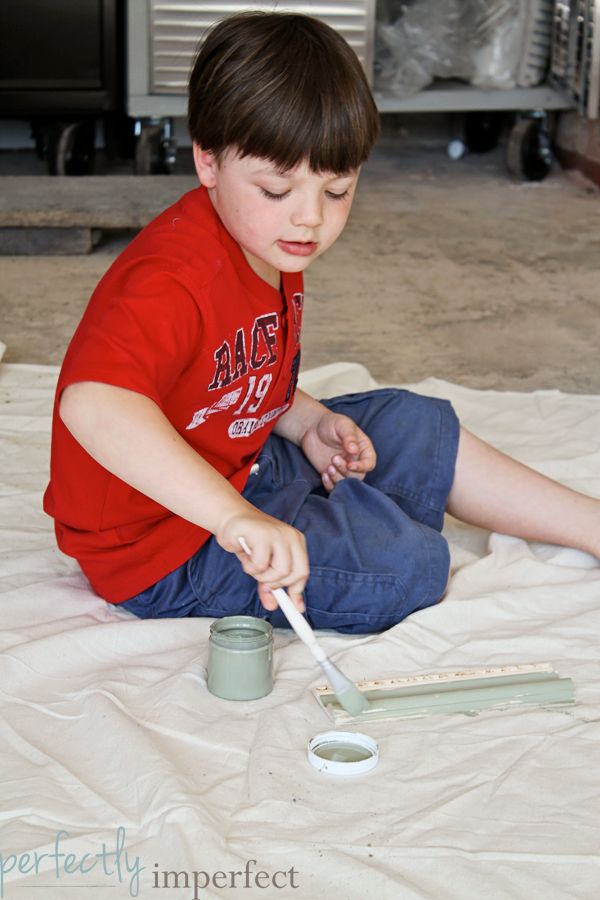 This guy was busy painting sample boards for me while I was playfully hard at work on the corner cabinet.
Somebody's gotta do it.
*linking to Savvy Southern Style, Miss Mustard Seed, Funky Junk Interiors, Home Stories A to Z