A couple of weeks ago, the sweet girls Suzy, from Saved by Suzy, & Jessamie from Bird & Branch Redesign , emailed a few of us bloggers to participate in the Color My World Challenge–
I'm SO excited about this!!  Each week for the month of April, we'll all be adding a new color into our homes–one we haven't used before.  We'll add it in decor, fabric & paint–I'll probably try to paint in every challenge cause I'm coo-coo for Coco Puffs about painting.
I hope you'll join us on May 1 as we finish the series off with a review and final reveal of the color in our home–and a linky party for you to show off how you incorporated color this month!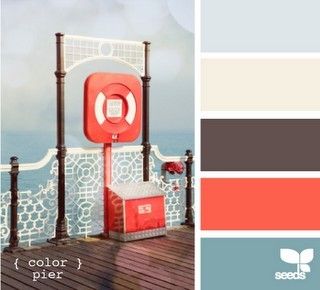 You probably guessed my color from my title–I'm challenging myself to incorporate coral into our home!
I know, it's bold–and I'm excited about it.
After finishing my abstract art, I couldn't wait to bring in more coral.  For me, this project will be seriously challenging–I love the feel of a mostly neutral space, so I like color in much smaller doses for our main living areas.  It will be a whole lot of fun to bring in some pop here and there!
I love almost every shade–but I'm sure the accents I'll bring in will fall somewhere between coral-poppy and coral-orange…
So, some eye candy for you today as I gear up.
Oh, this pillow.  How incredibly beautiful.  I'm wondering about a DIY version…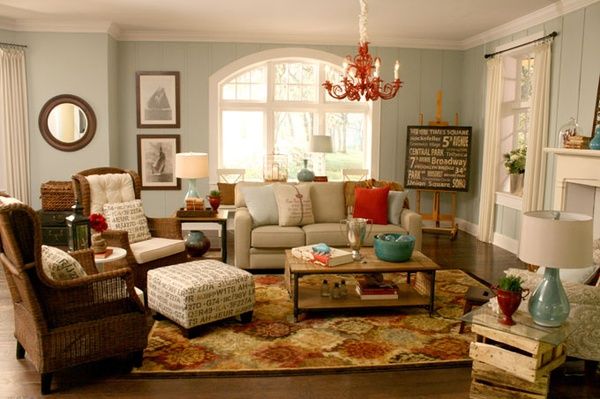 I'm, of course, most drawn to spaces with lots of white, a little blue, and a couple of pops of coral–we already have the white & blues down, I think.
This space makes my heart sing.  For starters, those built in bunks are enchanting–and I love the mix of turquoise and tangerine.
I won't quite commit to a more pink-coral or orange-coral just yet.  You never know when inspiration will strike.
So, you ready??
I hope you'll join me and these other wonderful ladies on our quest for color.
Until next time…