Good morning, you lovely people!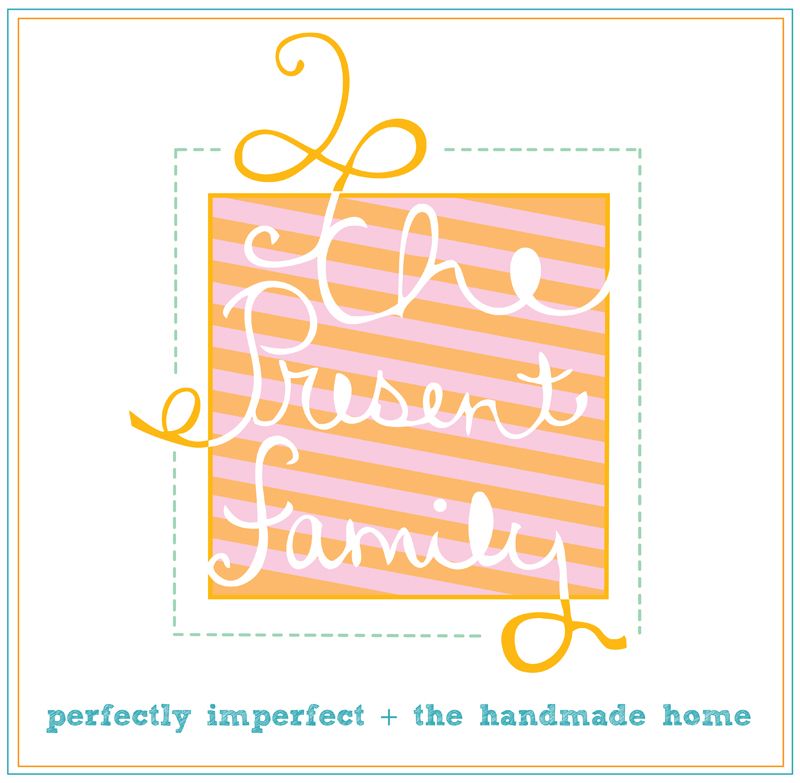 My friend Ashley and I kicked off another Present Family installment this week.  This Christmas has been all about simplifying and spending more time with our kids.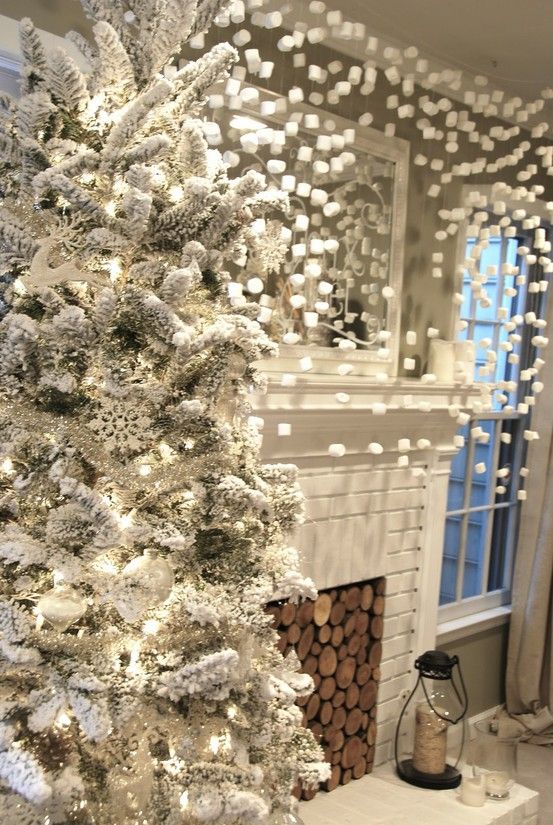 We simplified our decorating, and fell in love with our advent tree, picking a new activity each day.
The kids and I also fell in love with this picture on Pinterest…marshmallows as snow!
Come on, now, y'all.
It doesn't snow in Alabama.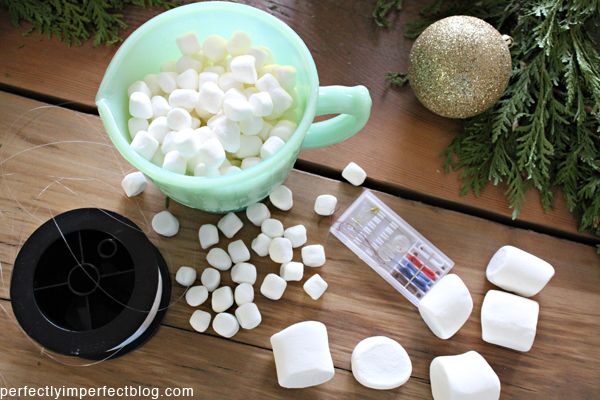 We are craving some snow around here, so the kids and I sat down to create our own.
All you need is a needle, some twine, and LOTS of marshmallows.
As a matter of fact, do not convince yourself this will be an afternoon project.
Things get sticky really fast.
Kids lose interest when their hands get too sticky.
What can I say.
I was distracted by the bokeh and the jadeite cup of marshmallows.
The wall of snow marshmallows is going to be more of a winter project.
Ongoing.
Stay tuned.