You know you can't wait to paint something when you see an incredible furniture transformation??
That's how I've felt all week…I just keep seeing these amazing makeovers and all of this creativity!  It's what made me decide to have a random All Things Furniture link up yesterday!
If you haven't, you've got to go check them out!  Here are some that have caught my eye this week and are linked up to the party.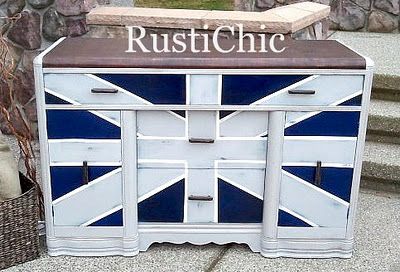 I've seen a lot of union jack this year, but this union jack from RustiChic takes the cake.  I love the stained top, the color combo, and the little detail of white thin stripes.  Amazing job!!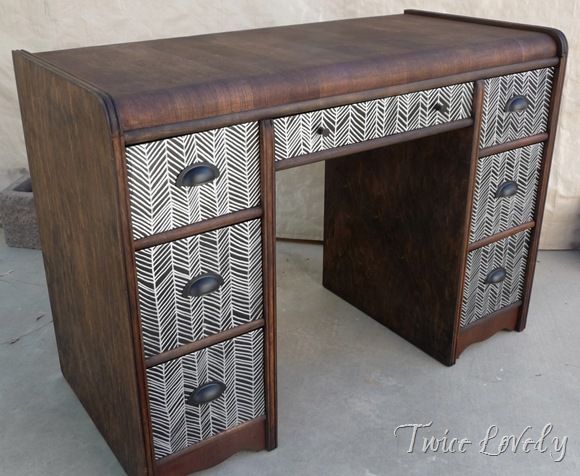 Anne Marie's work always makes me smile, and always impresses…but this??  It's a show stopper–head on over to check out those hand drawn herringbone stripes!!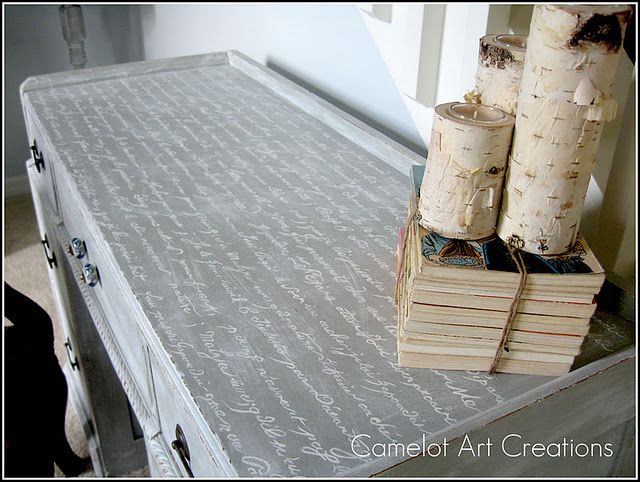 I'm always a sucker for script, and this layered treatment and beautiful scripting from Camelot Art Creations is no exception…love it.
I love Sausha's easy, breezy style and this beautiful white dresser reminds me a little of my own sideboard behind our sofa.  Love it, girl!!
Kacey and her husband (of Refreshed Decor) have done it again…this used to be pallets, y'all!!!  SOOOO gorgeous, and you know I love a good industrial design.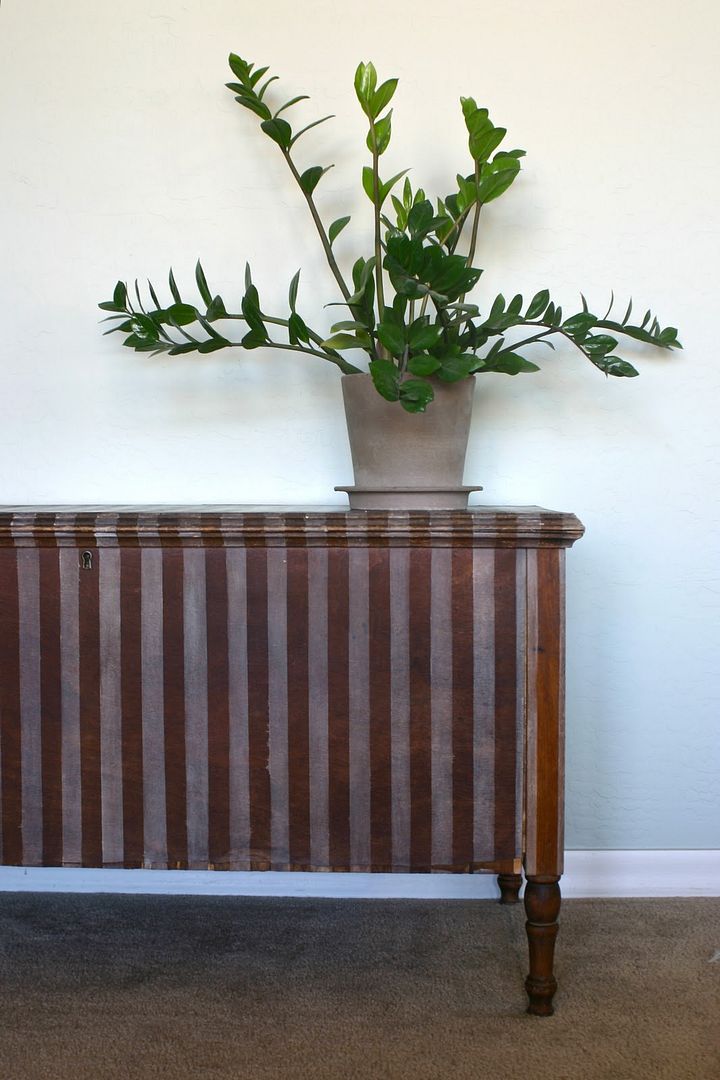 I just finished some stripes myself, so my eye was drawn to this striped antique from Because I like to Decorate.  I LOVE how modern and relevant the piece became!!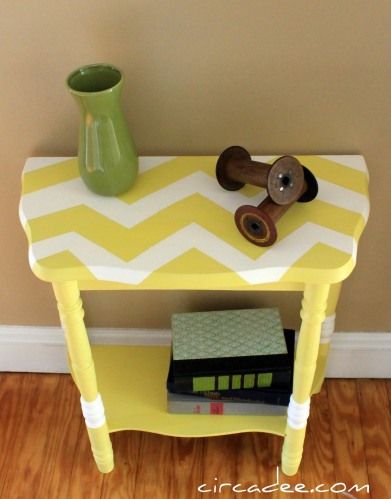 I'm lovin' yellow these days, so this sunny little chevron table from Circadee makes me quite happy.  LOVE it!
Remember Stephanie's dresser from the first Painted Furniture Co.??  She tackled it, and it looks rustic and warm….great job, girl!!
Those are the few I've been able to ogle at–on my way to check out the rest!  Hope you have a fantastic weekend!
🙂