Back when we were filming for the Nate Show, I was pulling out some last minute vignette decorating here, there, and everywhere.
Remember that piece I'll never paint?
Originally, it was headed for the new dining room, but it was just too much in there.  The piece needed room to breathe, and the room needed that large gallery wall.
So it sits on the wall behind our sofa, in between the dining room and the kitchen bar, shining in all its glory.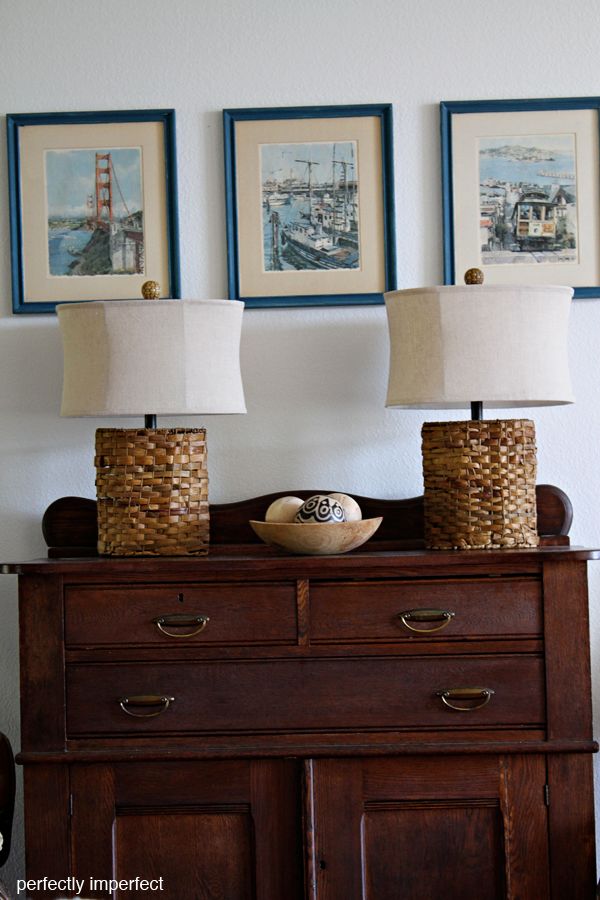 I love that buffet.
With a capital L.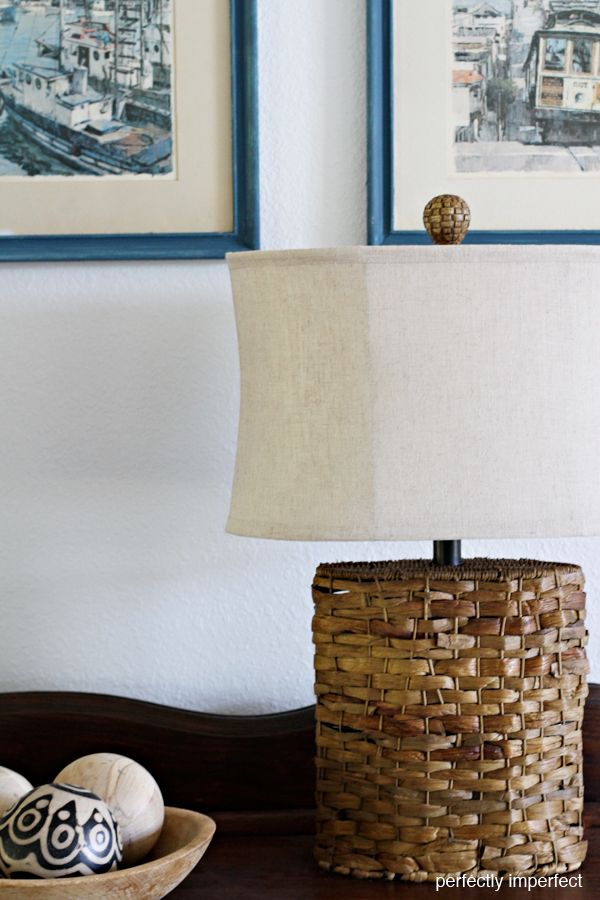 As much as we love eclectic decor and assymetrical arrangements in our home, I need a few spots of definite symmetry.
I like some straight, clean lines, folks.
The antique buffet holds the two seagrass lamps I scored at TJ Maxx and an antique wooden bowl (flea market) holding some decorate wooden balls (flea market & Honduras).
Clean, simple.
Above it are hanging 3 vintage prints I found at Salvation Army.  They were 20 bucks for all three prints and frames, and they are signed by the original artist, Don Davey…I love the three San Francisco landscapes, and that they are original.
I know the prints are mass produced now, and you can score some of your own on eBay.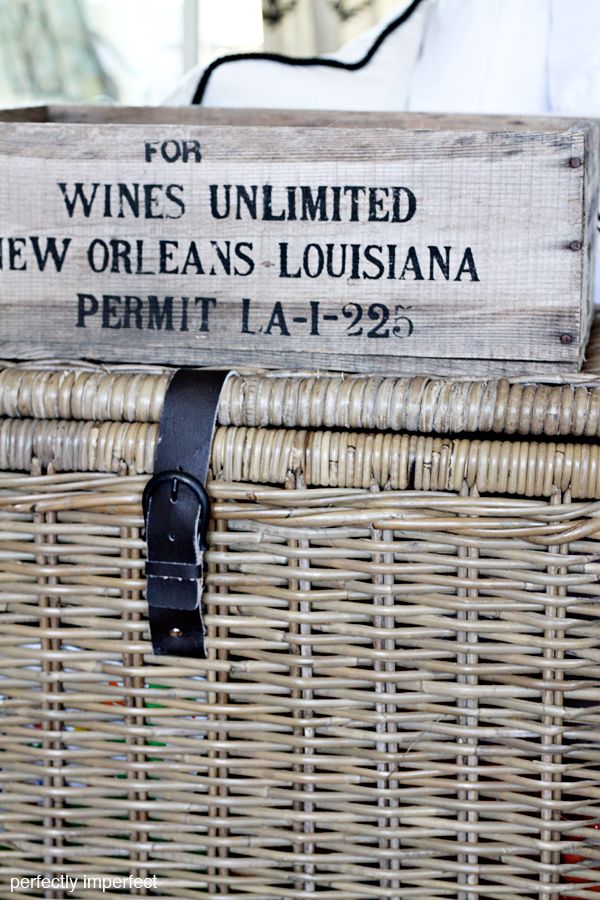 On another random note, I'm still loving that crate you saw in our entry.
I'm off to explore some more of NYC on our last day here until the stores close or I collapse.
One of the two.