Of all the questions on the dining room makeover, one of the most frequently asked is, "How does the window seat look from the outside?  How did you get it to fit to the window?"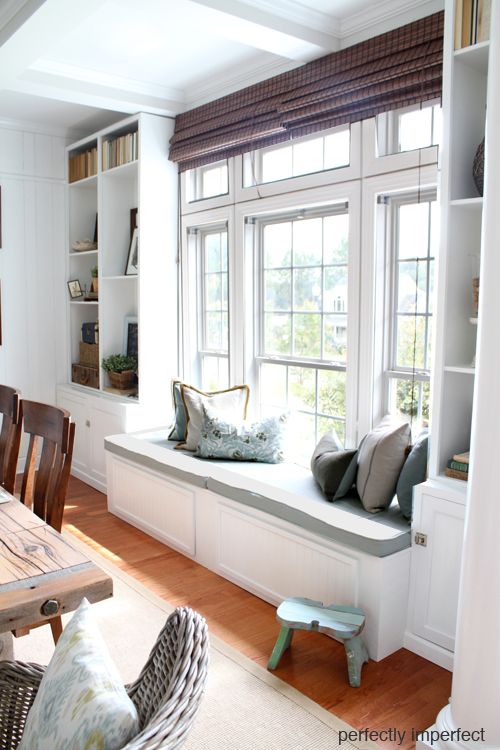 I don't have an exact tutorial put together yet, but I do have some general information and the in-process pictures.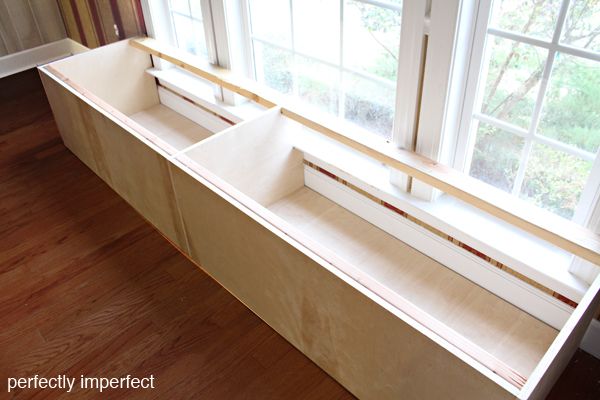 You're basically building a big box to sit in front of your window.  The picture above shows our basic construction.  As you can see from the top, it is only raised about 3 inches above where the window panes begin.  Hence, from the outside, you don't really notice anything.
1. Because our bushes cover the window, people can't really see it.  2.  It's all white, so it simply looks like furniture/built ins, which is fine with us.
As far as getting it to fit snugly against the window/wall, we simply made a little cut-out so it would fit closely.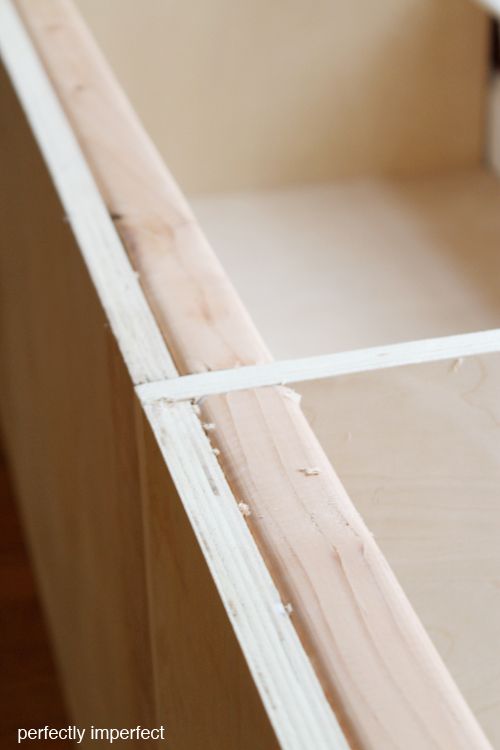 For the insides, because we created a hinged top for storage, Matt included extra trim around the front and back for extra support.
We don't need a jumping toddler falling through the top, you know?
Until the how-to post Matt will write, I thought you might want to check out some of Ana White's plans that could get you going:
Hope those behind-the-scenes photos help a little.  Stay tuned for another post today, involving some big news!!  All Things Furniture will post tomorrow morning or really late tonight.  After the announcement, I think you'll understand why.
😉