To say that I was unprepared for the kind of week I'd have last week is the understatement of the century.
I was pretty pumped to hang out with my best friends, though.
Honestly, while Matt and I were so excited to help in any way we could, I had this nagging feeling we would be in the way, or simply be kind of flashing like two neon signs… "We know nothing about television!!"
But, you know what??
Like almost every other insecurity in this life, it was self-imposed.  Everyone we worked with was amazing….super helpful, friendly, inviting, and mostly…encouraged us to dive right in and be a part of the work for Kev and Layla's pilot.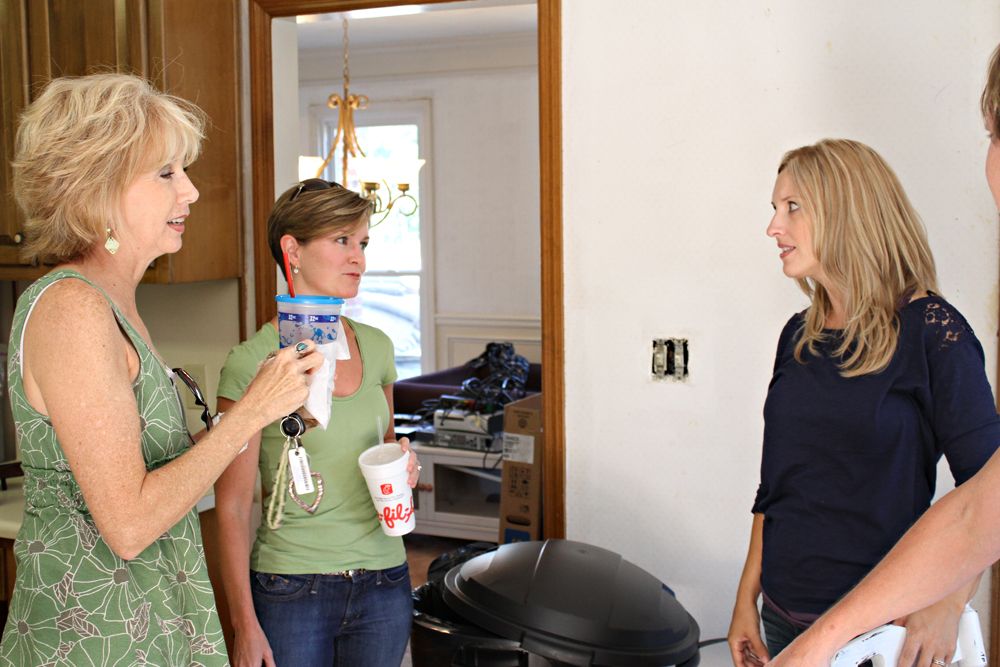 We got to hang out with some of our awesome blogger buddies, like Rhoda and Lori, along with lots of others…
We got to use some pretty awesome tools and gadgets….and we worked.
It was the most insanely rewarding and exhausting week ever, very much like our trips to Honduras.
Matt rocked out helping Jason (construction manager) & Brian with all of the big construction projects, while I handled lots of paint/refinishing projects.  We wound up on camera way more than I was prepared for…
And LOVE that it was usually after I'd been in the backyard working for 4 hours.  I'm sure I looked amazing.  🙂
But…that is A-okay with this one.
I'm thrilled for Layla and Kevin, and I cannot wait to see how it all unfolds.  They are talented and genuine, and I know they deserve all the success this life sends their way.
And I'm thankful to be along for the ride.
Just in case some of our new friends–Patrick, Michael, Sean, Jason, Jenny, Whitney, Brian, Janna, & Martin (and everyone else we met!)–stop by, I'd have to say a few things to them…
Thank you guys for welcoming us, and letting us be a part of such a cool experience. Thanks for being incredibly talented, & for making fun of my accent (because I didn't mind one bit).  Thanks for laughing at all of Matt's goofiness, and for the appreciation you sent our way that last night.  Whitney, I almost cried.
Thanks for being flat-out cool.
Yep, last week was crazy, inspiring, and maybe even a little life changing.
🙂
*On a side note, can't wait to share a furniture makeover with you guys tomorrow, some new updates to the writing room, and more info on our dining room farmhouse table.  Catch you on the flip.