Every single time I pass the woodworking section at a craft store, I usually linger for a while, focusing my attention mostly on those wooden crates, just itching to be painted.
Yes, yes, I know, I could build my own.  But we built a lot around here.  You gotta pick your battles.
So when I saw this one on sale for $3 at JoAnn's, I snatched it up…literally.  And hey, you're seeing the new dining room chairs!  I found these on Craigslist for $250 for the set of 6…they were only a year old and are solid, big (a Matt criteria), and had the farmhouse vibe I was going for.
Back to the crate…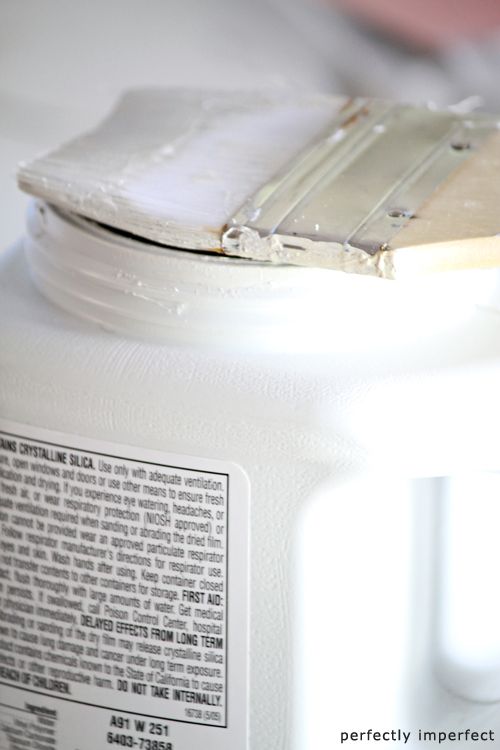 I was trying out some colors Patty at Classic Wall Finishes sent me, and this little project screamed for some color.  I painted it one coat (yes, I know!) of Annie Sloan's Greek Blue.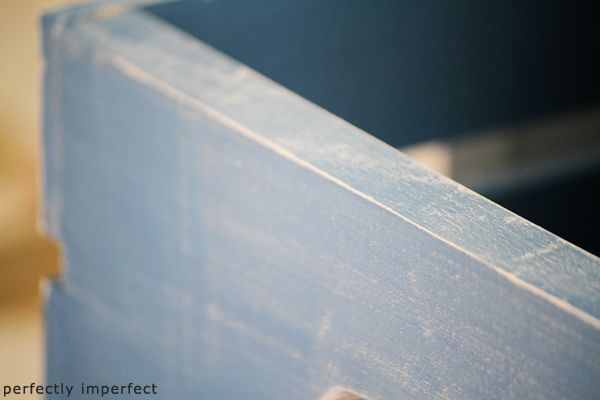 After it dried, I dry brushed-against the grain-some light gray paint I had on hand.  I used Sherwin Williams' Crushed Ice, a beautiful, pale gray-taupe.
Who would paint a crate without some numbers on it???
I found a great set at JoAnn's, and simply taped them up.  I didn't want each number to be perfect, and I also wanted them to have a little texture.
I didn't tape them very well so some paint would run just a little, and stippled the Crushed Ice on, giving it some texture as it dried.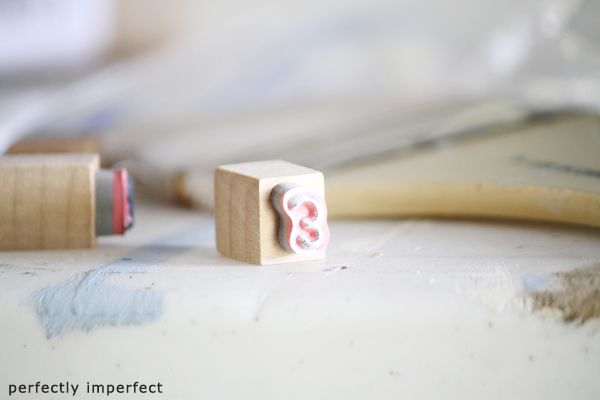 I wanted to use these little numbers for one side, so instead of using stamping ink, I used just a tiny bit of the gray paint.
I love the greek blue!  I couldn't resist styling it in the new built ins (you can see the doors aren't attached quite yet).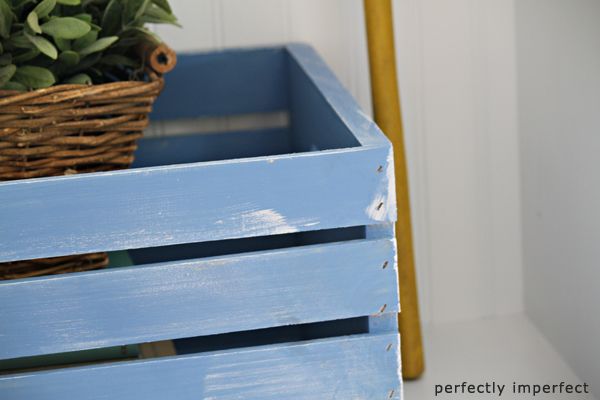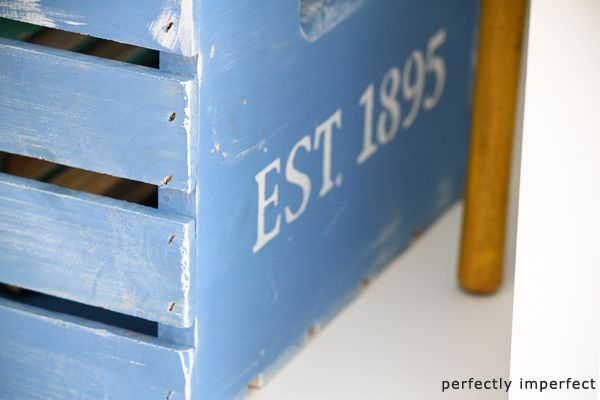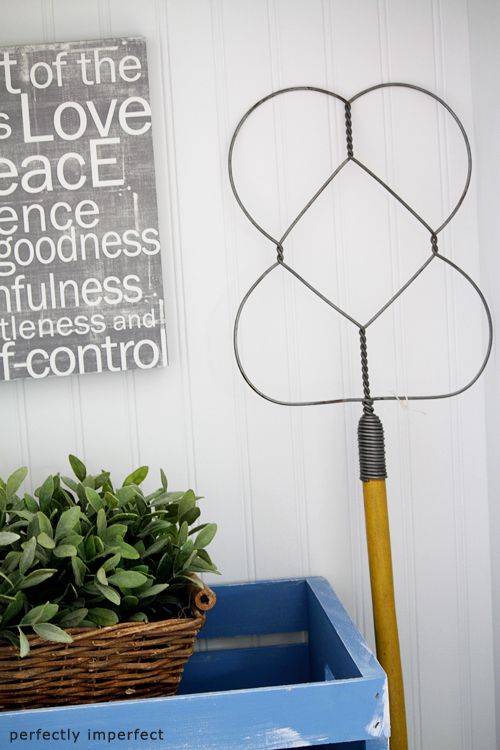 I picked up the vintage mustard-handled rug beater at Prattville Pickers, and it will probably hang on the gallery wall in the dining room (which I hope to tackle this weekend).
The gray print, as many of you have asked, is from Red Letter Words…I adore their gray prints…especially this one with its mustard colored pear.
The small stamps are a subtle touch, and yes, I realize the number 1 looks like a 2.  Not sure how that happened.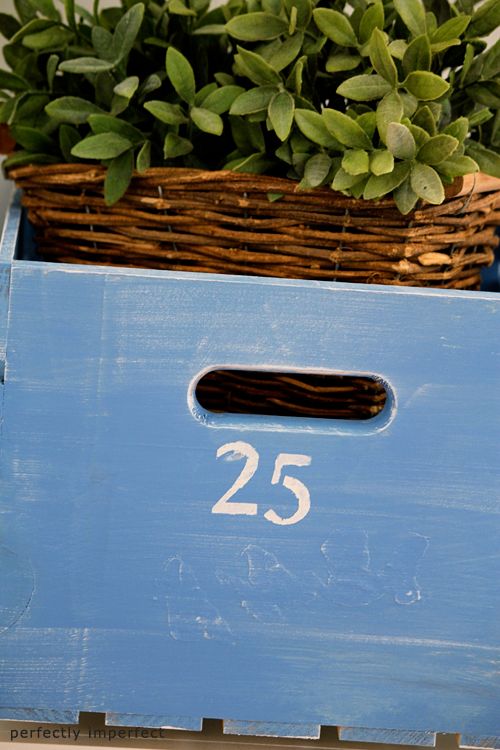 I'm in love with this rich blue, and this guy already resides in Gray's room, holding books and sweet baby memories.  I'll have to force myself to paint another, I guess.
And I'm itching to paint a desk I have on hand a bold color….I'll be using handles from Vintage Skye, so here's where you have a vote….let me know if you'd like to see it in Arles (a beautiful golden yellow), Antibes Green (an almost true kelly green), or this Greek Blue.  
My painting hand is anxiously awaiting your thoughts…