Become a Writer
I have been waiting my whole life to become a writer.
Truly. From the time I was a little girl, writing stories about mermaids on golden lagoon shores, to filling up forty journals in my teenage years. I submitted poetry to magazines (Hey, Seventeen!), and in college, while the rest of my peers dreaded their papers, I loved the act of sitting down to the (very heavy) laptop.
I grew up, and began teaching other people to write for a while. High school students. AP classes, Essentials classes, even a crazy 8th grade middle school class. I loved writing with them. Reading with them. Observing words with them.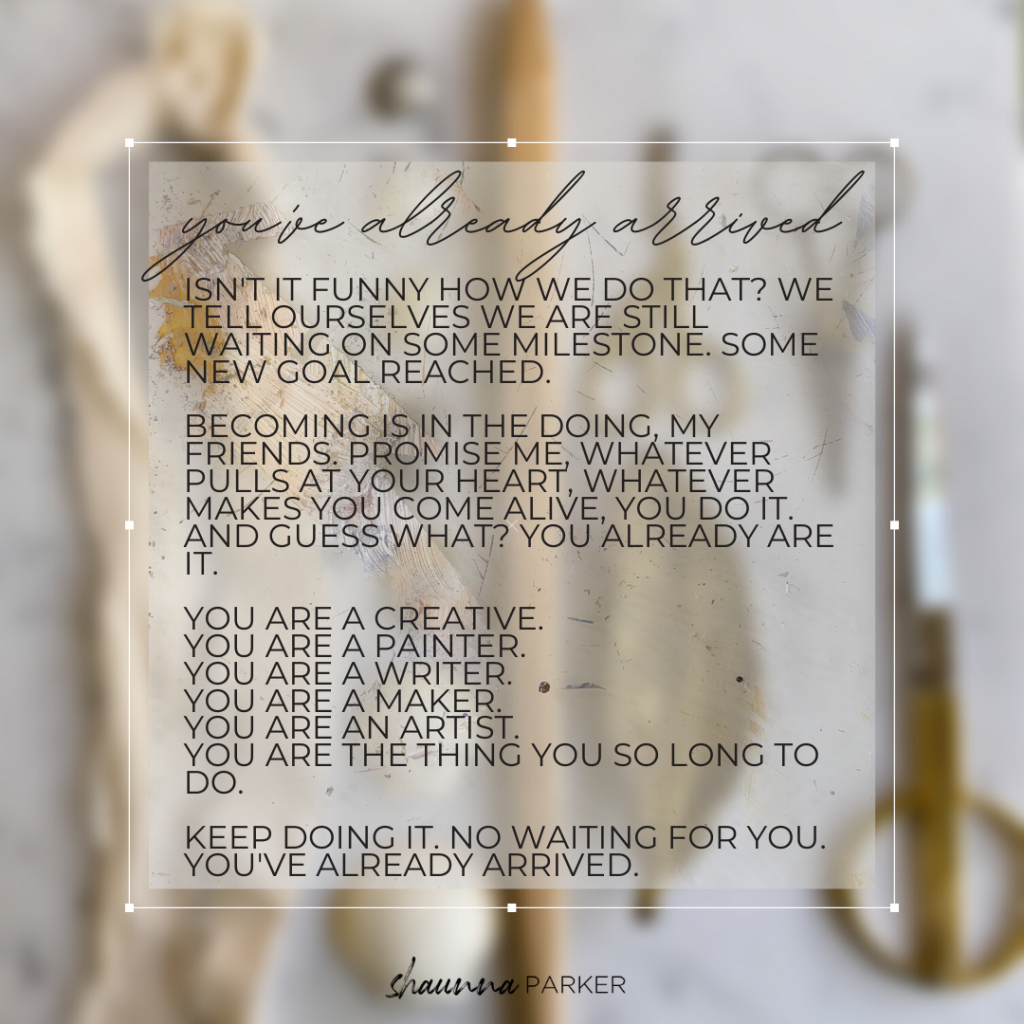 I was 24 years old when I had Grayson, and after that, the writing faded for a while. I would pull my journal out and write to him, lessons of life and love and faith, but mostly, it sat in a drawer in my bedside table, rarely dusted off.
When I had Ava at 27, something began to stir again. The longings from my childhood began to come back, in subtle nods and signs. On Christmas Day in 2009, the universe all but slammed into my body, whispering, "Write."
This blog was born that day. Things have come and gone in the last 12 years. Stores, painting workshops, tv pilots, blogging, consulting and coaching…and still, at my core, the pull to write remains.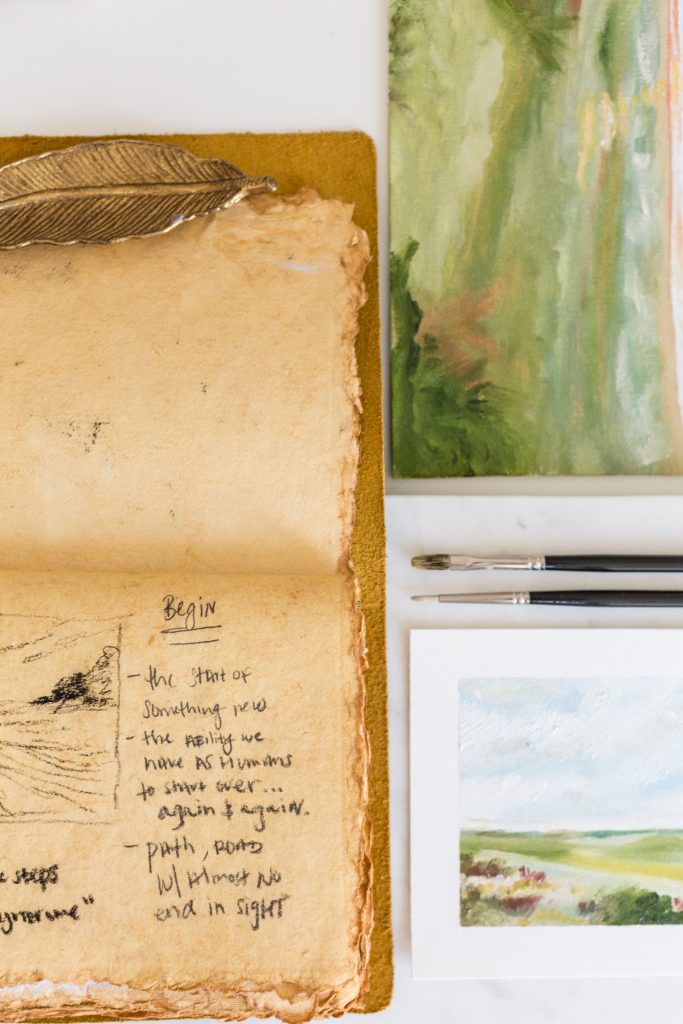 The Waiting
I've said it before, but words are magic. They have the power to heal and change lives, and in essence, they are one of the keys to unlocking how we love the world.
Even now, though, I sometimes find myself still waiting. I have published a book and written over 3,000 blog posts. I have submitted articles to The NY Times, written for magazines and reputable websites. And some days, in the back of my mind, I think…"I want to be a writer."
This year, I have pushed many projects off my plate so that I can focus on this craft, this art form of mine.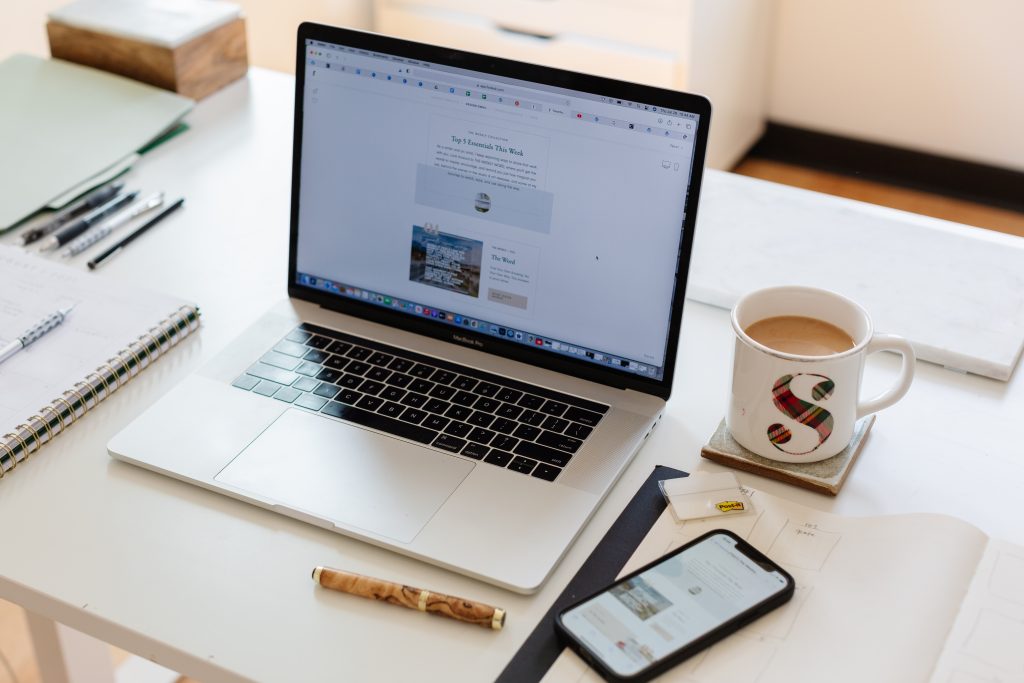 The Truth
The truth is though: I am already a writer. I am already doing it. I have been a writer my entire life, and certainly professionally for the last 12 years.
Isn't it funny how we do that? We tell ourselves these things:
one more goal to reach, then I'll be…
one bigger opportunity, then I'll be…
one more feature, then I'll be…
one more milestone reached, then I'll be…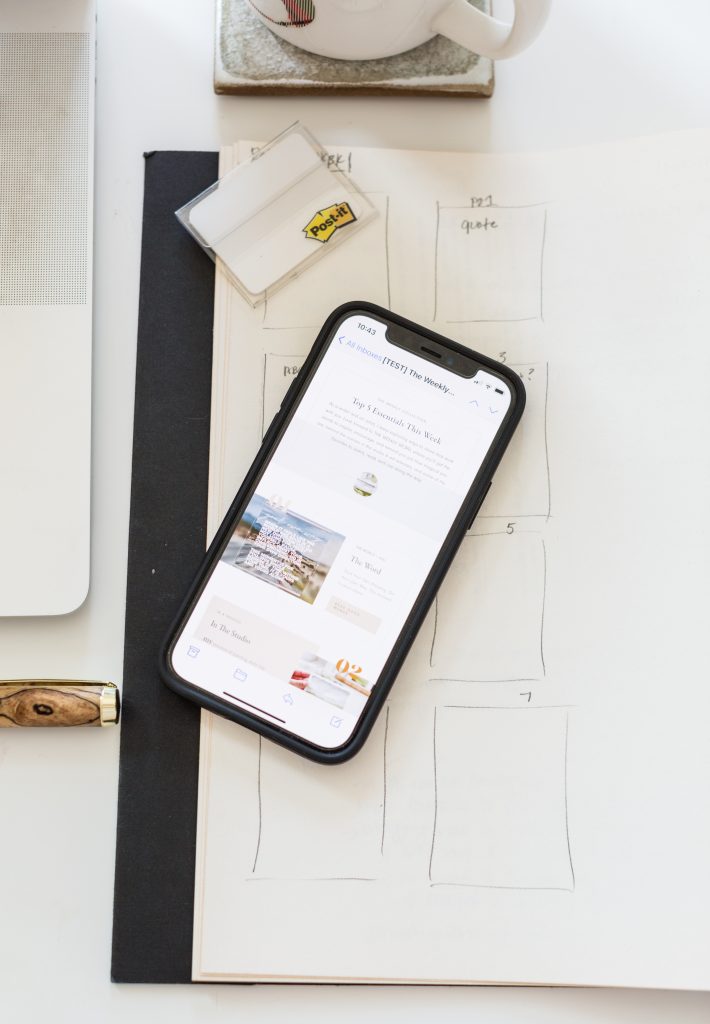 The becoming is in the doing, my friends. Promise me, whatever pulls at your heart, whatever makes you come alive, you do it. And guess what? You already are it.
You are a creative.
You are a painter.
You are a writer.
You are a maker.
You are a business owner.
You are the thing you so long to do.
Keep doing it. No waiting for you.
You've already arrived.