We had a year. Like, a one-thing-after-another kind of year. Health, emotional stress with the kids and things they're dealing with, plans falling through, and all the normal day to day stuff. We also were lucky enough to have a trip early December with our entire family (on my side) to Disney, and yes, it was magical. But in the end, it was also another task to accomplish and we've been running. I am an intentional non-runner in life now, and when we hit seasons where it feels like we are spinning, I start noticing and pretty soon, something has to give.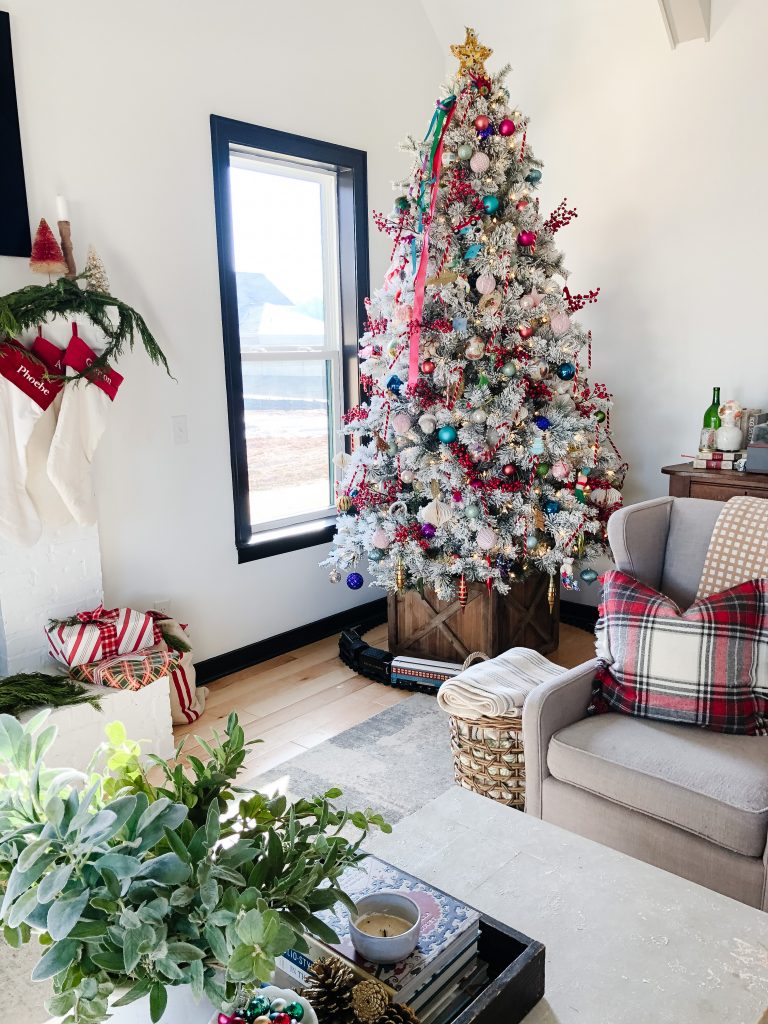 You guys that have been here since the beginning know how much I love Christmas, and usually every single room is decorated with little touches. The last few years, we've gone ALL color, and it has been so much fun. The trees have been packed with ornaments and take me days to complete. I have found joy in it, and so we went for it.
This year, however, too much decorating was going to be another thing to do, and they joy…well, it wouldn't have been there for me. I'll try to share a post that shows the few holiday touches we have added in the house.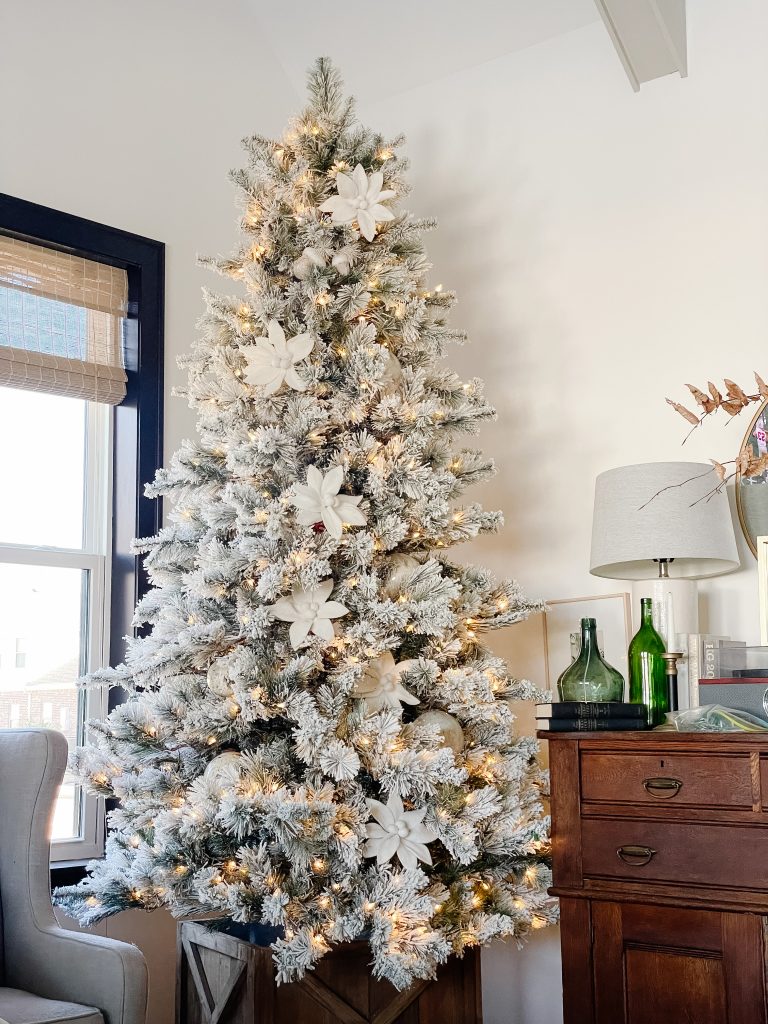 Ava and I talked about it and we went with an almost-naked tree, using big white ornaments to cover some of the gaps…and we sat down.
It was glorious and amazing and I've soaked in the lights and simplicity of it all. I miss our color, and I miss seeing our most special ornaments, but I don't miss it more than the ease of getting our tree up easily. I transitioned my mantel from Fall to Christmas with a few ornaments, some bottle-brush trees, a wooden village, and a string of beaded garland.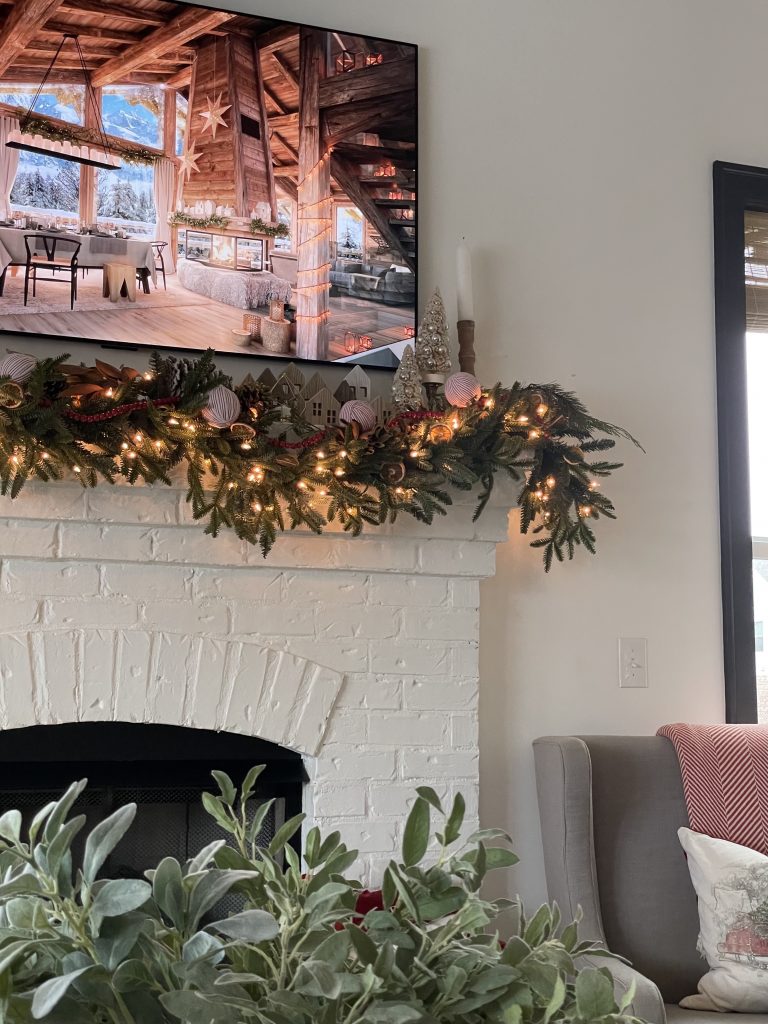 And we sat down again.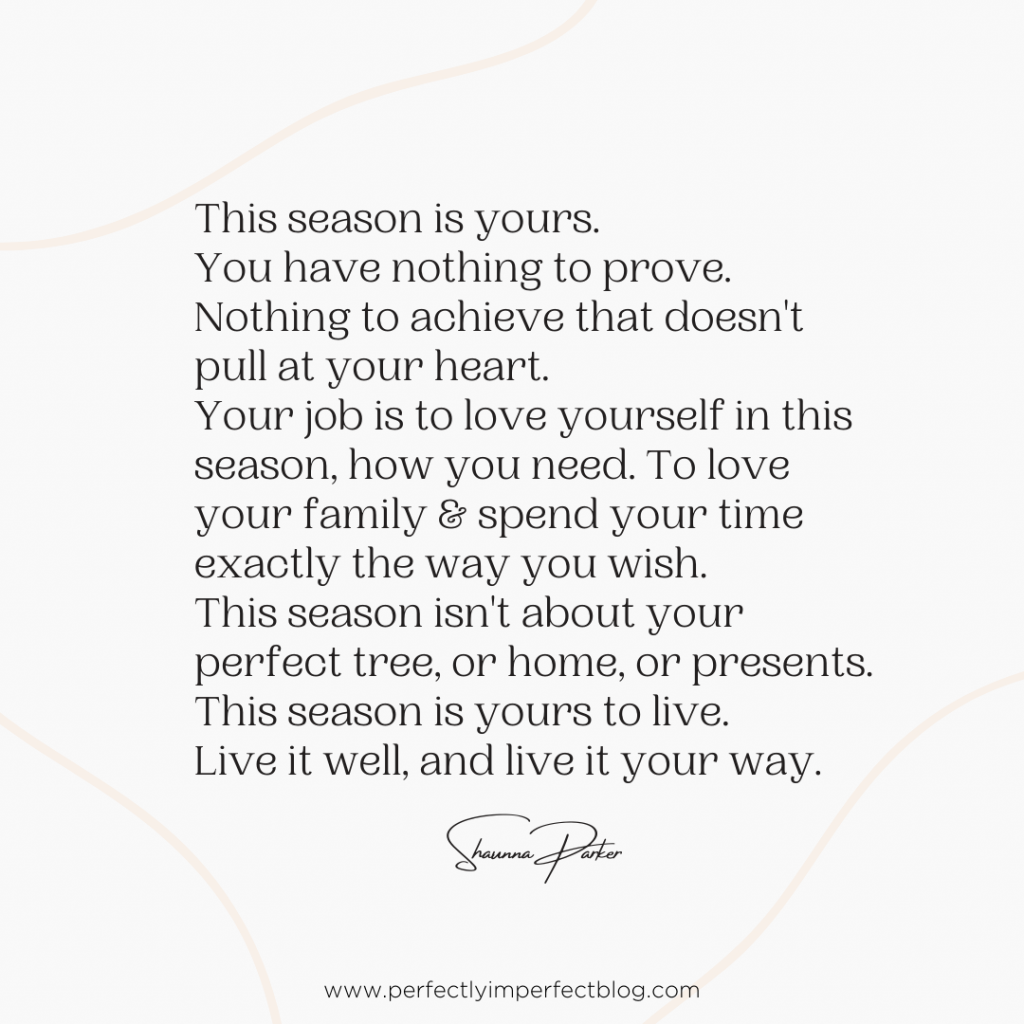 And this is the truth: there is nothing for you to prove this season or any other. It is yours. Go big, go tabletop tree, go nothing, or something in between. The calendar doesn't roll over to December 1 and immediately place expectation on us, unless we allow it.
I'll be taking a few weeks off to do exactly what I am talking about, but I may pop in from time to time. I'm looking forward to the time to create, to dream, plan, brainstorm and paint in the quiet of my studio, with my family all around. That is how this season will look for me.
Love to you, friends. Live your season well, and live it your way.
Merry Christmas!