Now that I am down to 11 paintings left in my 100 paintings for the year, I was itching to do something different. I began experimenting and playing. A project I am working on is building a wall of artist palette paintings in my studio and it occurred to me to paint palettes like I share with you from time to time.
Artist Palette Paintings
Here is the time-lapse of the first artist palette I'm releasing this morning at 10:30 CST on Instagram. I'll post the video, and the first person to comment sold & send me a DM gets it. Fun, right?
Isn't that so much fun?? I absolutely loved painting these so freely, and simply trusting what would come out of my hands.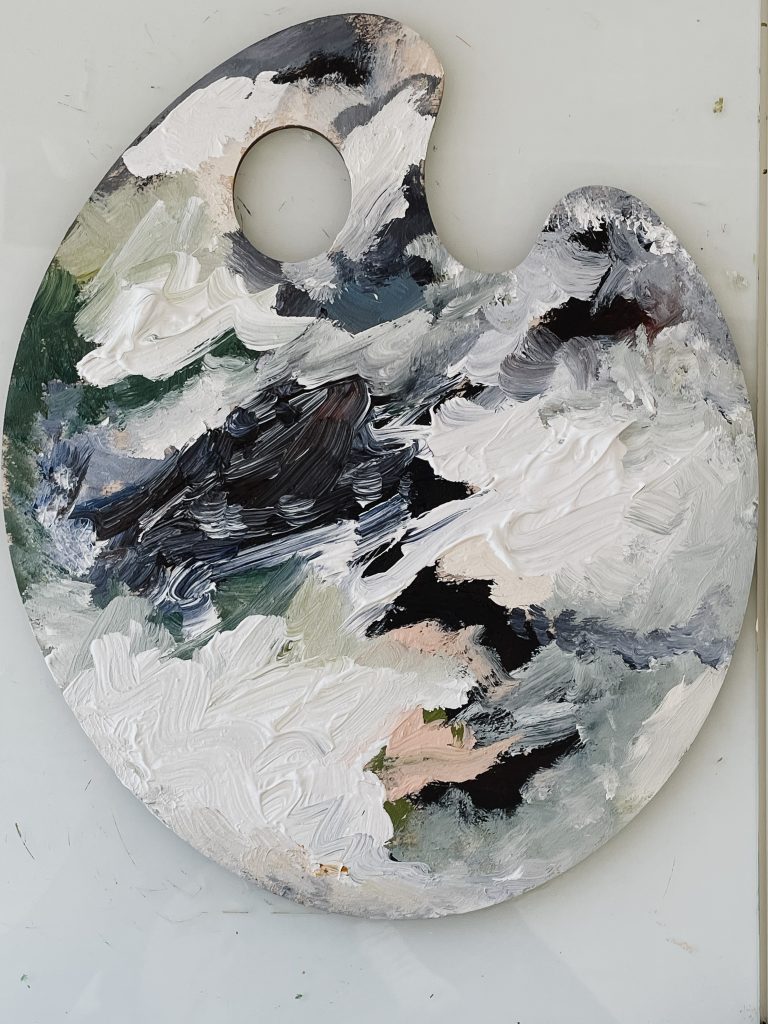 To me, one of the most beautiful parts of painting is what comes out on the palette. I almost always share it as I'm painting, and I love the idea of creating these as if they were found this way from long ago. This one is large, and it is FULL of texture. P.S. Some of these are painted with acrylics (like this one) and some with oils.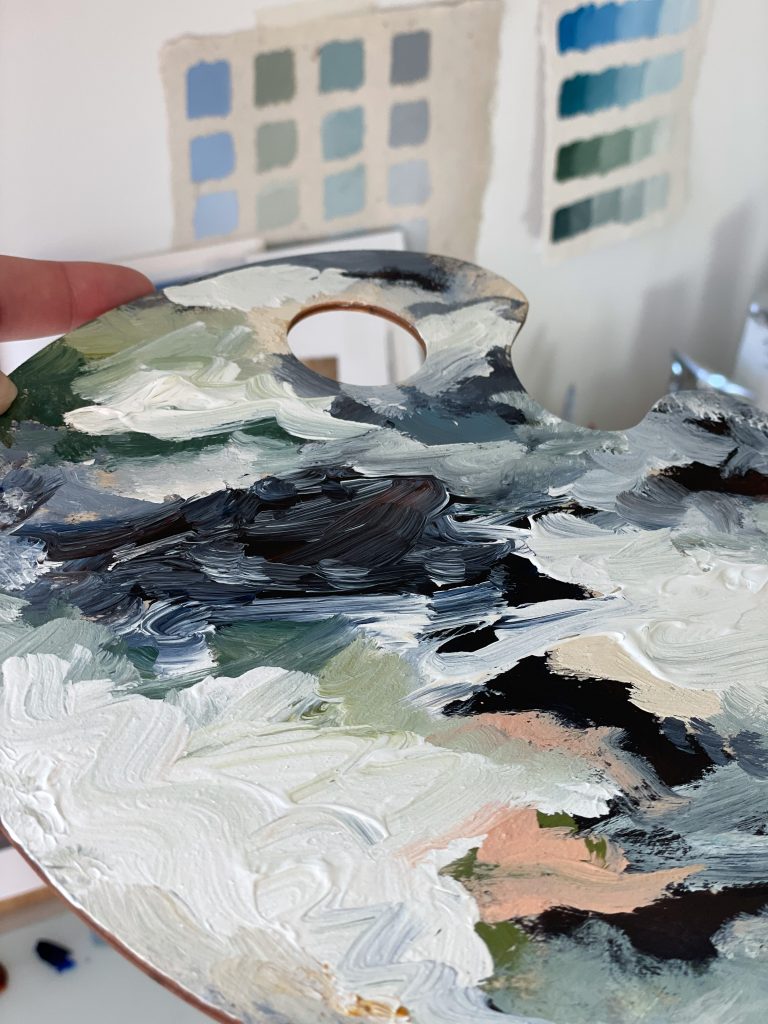 This one is 8.5 x 10.5 in size on wooden palette and I can see myself hanging a whole wall of these in my studio or mixing one or two into any gallery wall.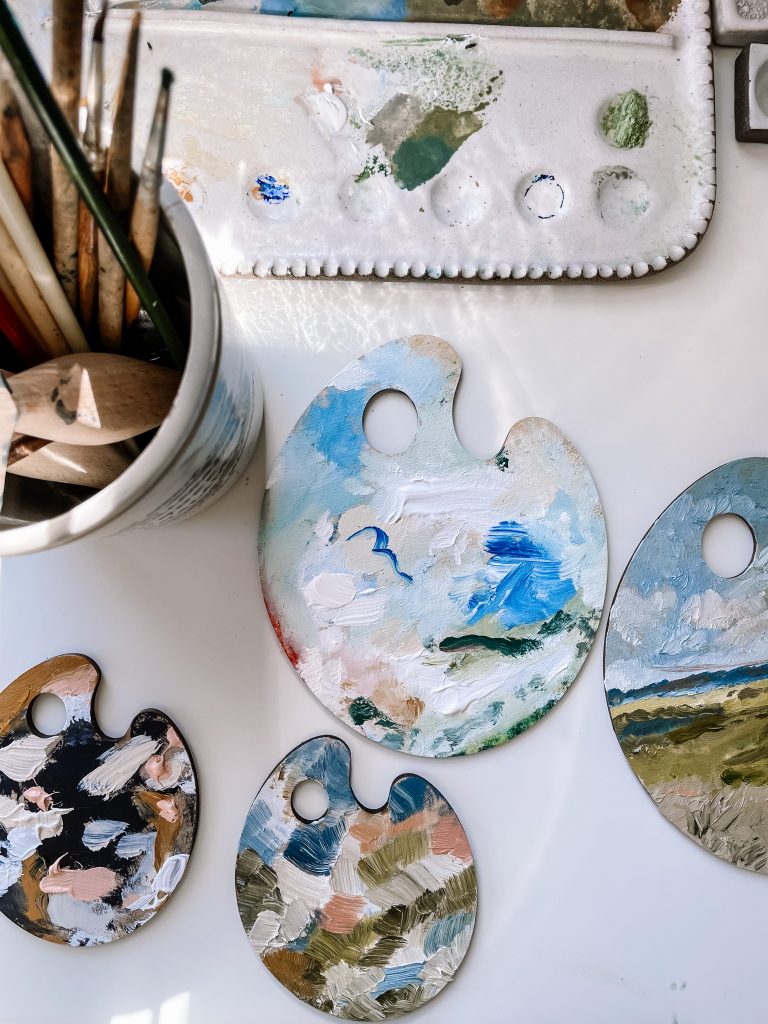 Can't wait to keep cranking them out and get them hanging on your walls…or wherever you wish. I'll post this at 10:30 on Instagram if you're interested; that's where we're selling today. 😊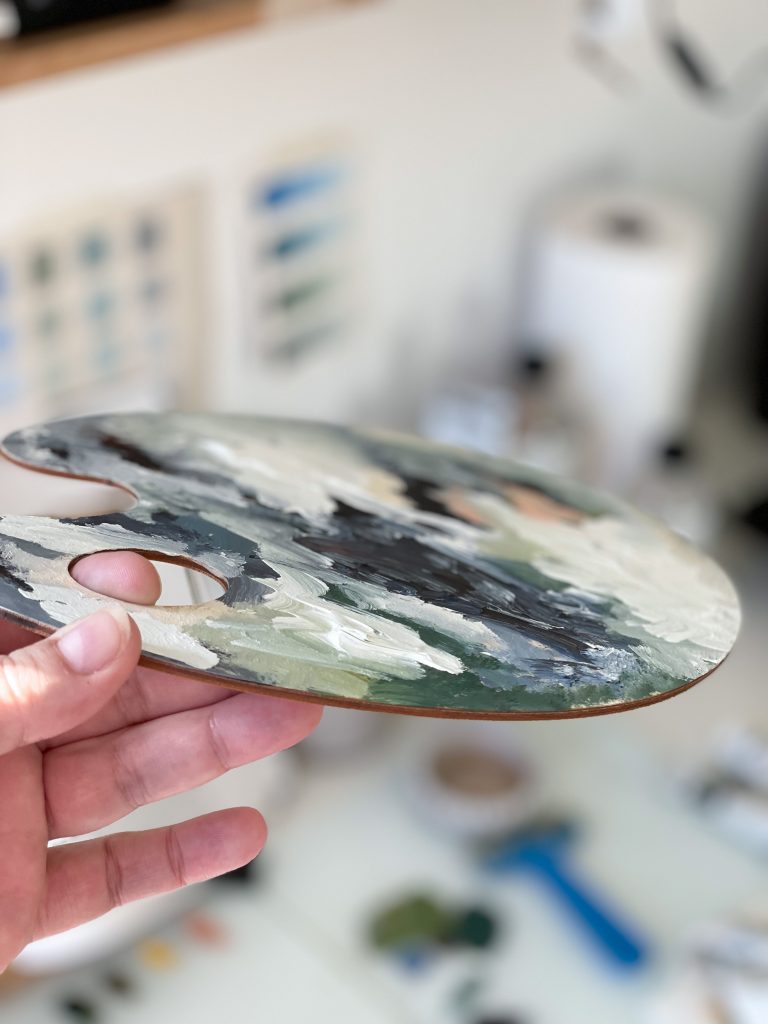 Tell me what you think about these new artist palette paintings! Happy Monday to you, my friends.