I sent a newsletter last week telling you why and how I created an art class for you…all about Words & Art.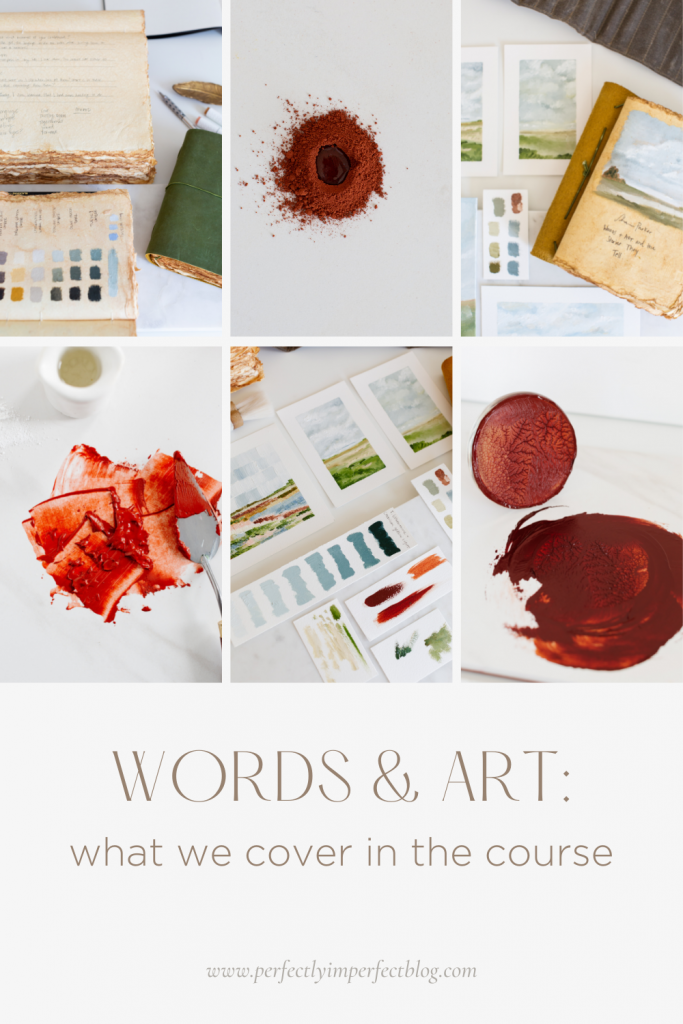 We talked about why I wanted to create it: to create an art course that is for beginners or anyone wanting to paint freely from imagination. That often, for me, comes from my own stories or starts with one word or feeling.
An Art Course For You
So what do we cover? What do you learn? Here's a rundown of the techniques taught as listed on the course homepage: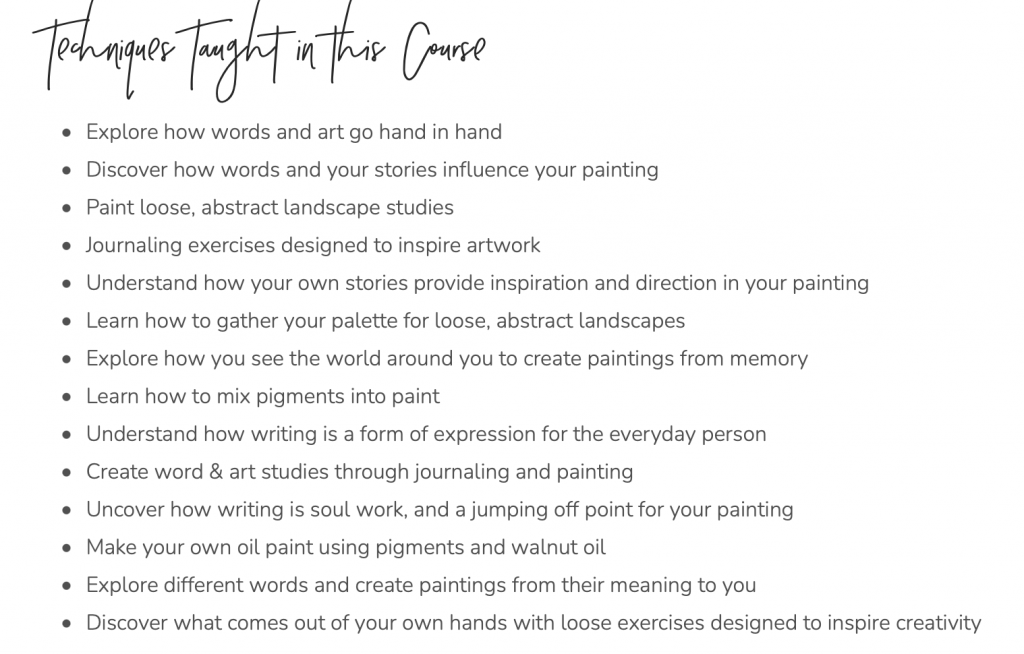 To go into a little more detail, We start with some encouraging words around your creative voice. Why it matters, why we need it, and why your stories and experiences can shape how you create.
What We Cover
We play with some fun word and art studies, taking a word like "begin," and jotting down quick notes around what the word stirs in you. We quickly sketch how that word could be visual, and then move into painting that scene together.
We also do some fun work around building a palette and work through how I use different brushstrokes to create different textures on the canvas or paper. This class is loose, fun,  and meant to inspire you to paint from your own imagination or memory. We play with multiple oil mediums, but you could simply stick to the oil colors and use only those if you want to save a little on supplies.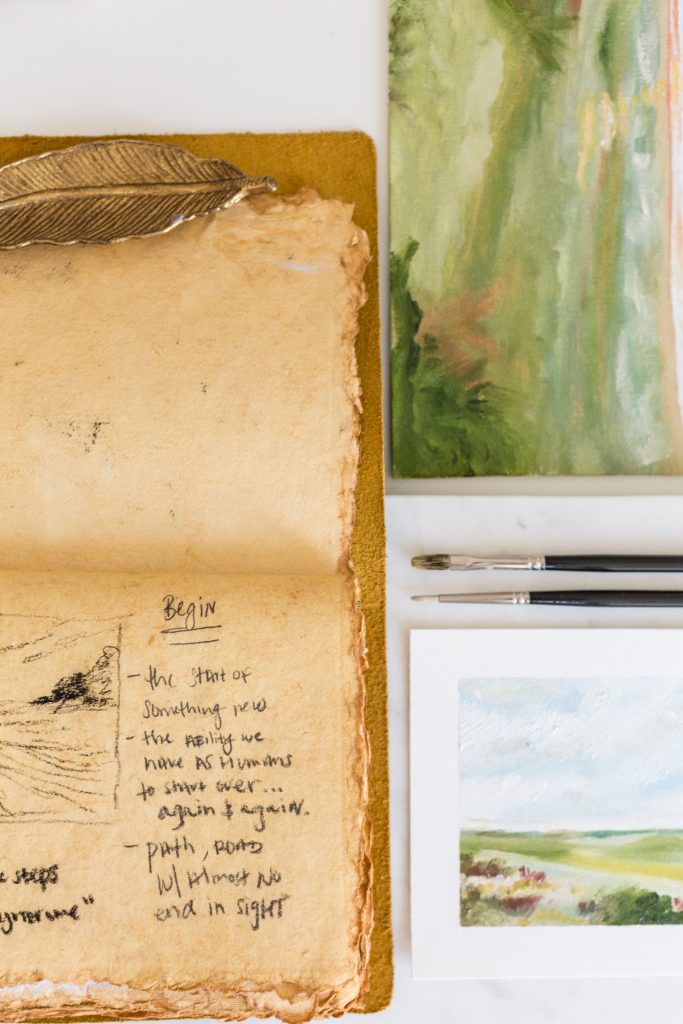 We take a little time to even make our own oil paint from pigments, as you've seen me do from time to time. I love this process and find it so satisfying and even therapeutic…I'm thrilled to share it with you!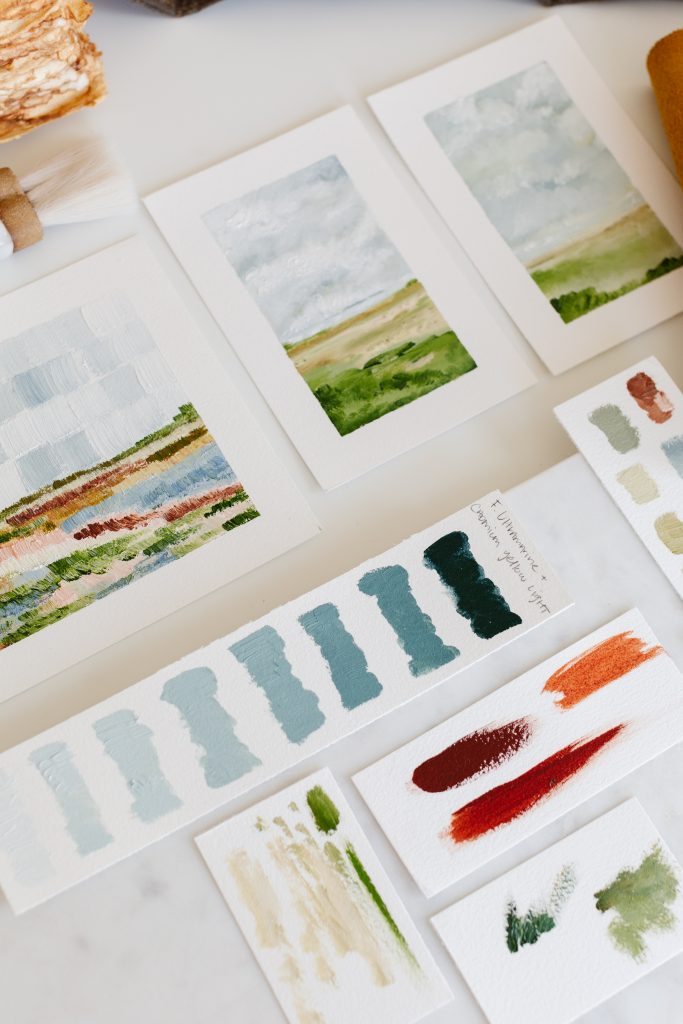 We also do some fun, quick studies together and I added a bonus at the end: painting one of my patchwork paintings with you. Hopefully this gives you a little more insight into the class, and how much we cover. It's 4.5 hours of content that you'll have lifetime access to, and can watch and work through it at your own pace. Once the course opens on October 8, I'll also be interacting with you in a private Facebook community.This part will be so much fun; watching what you create, giving feedback and encouragement will be one of the highlights for me.
Early Registration ends on September 9th (and early bird pricing)…I hope to see you there!! Head to Jeanne Oliver's network to find out more or sign up.