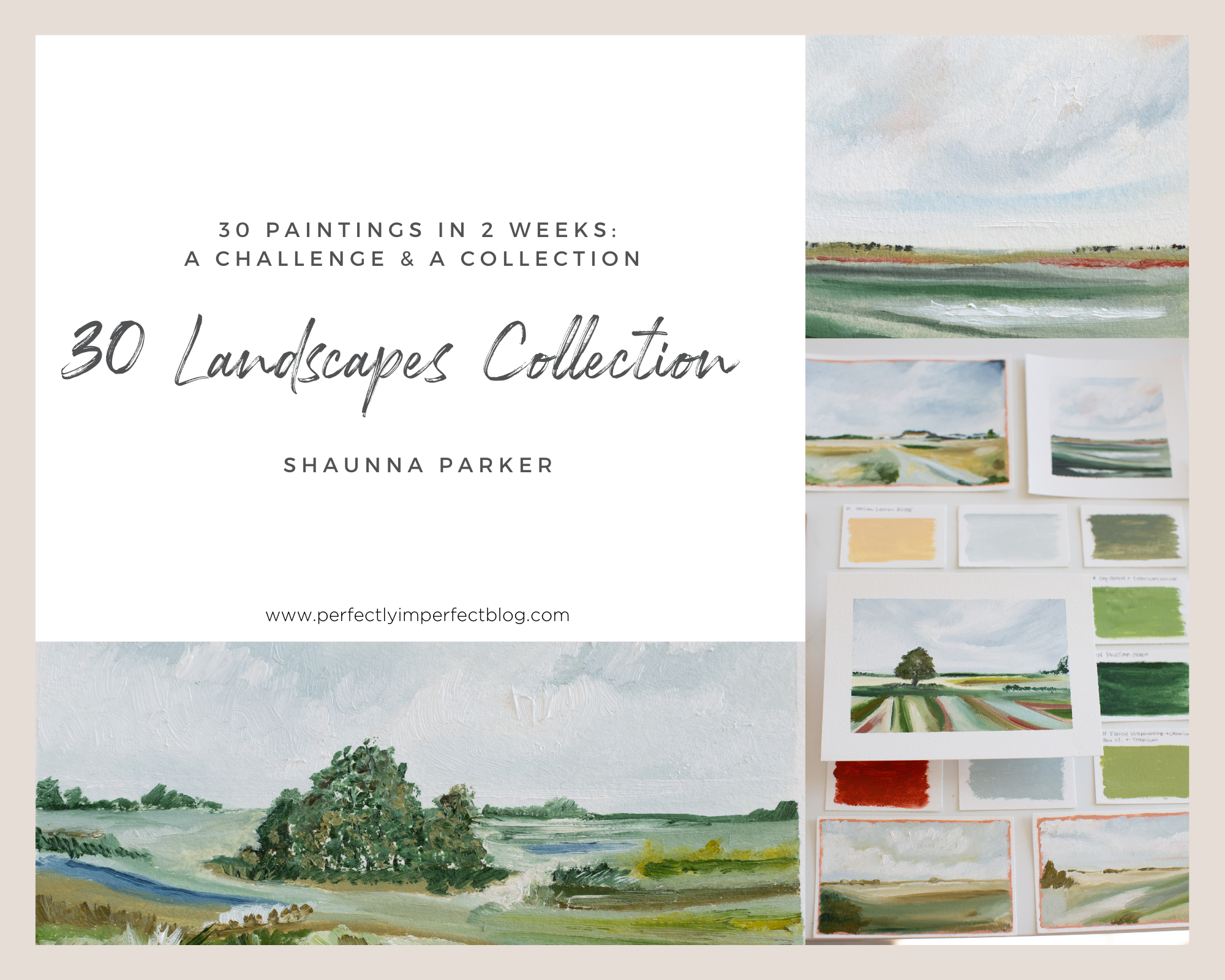 It's HERE! The 30 Paintings in 2 Weeks Challenge I gave myself was entirely worth it for my creativity and productivity…and now, the collection is complete!  It will release next Monday at 11 a.m. CST to my email subscribers first…I'll shoot you a reminder when it is live on the site!
I am so proud of this work, and so happy to see so much growth in my art from painting #1 to painting #30.  I have several favorites that will be difficult to part with, but the thought of someone connecting to my work and having a piece of something I created in their home…this is beauty to me.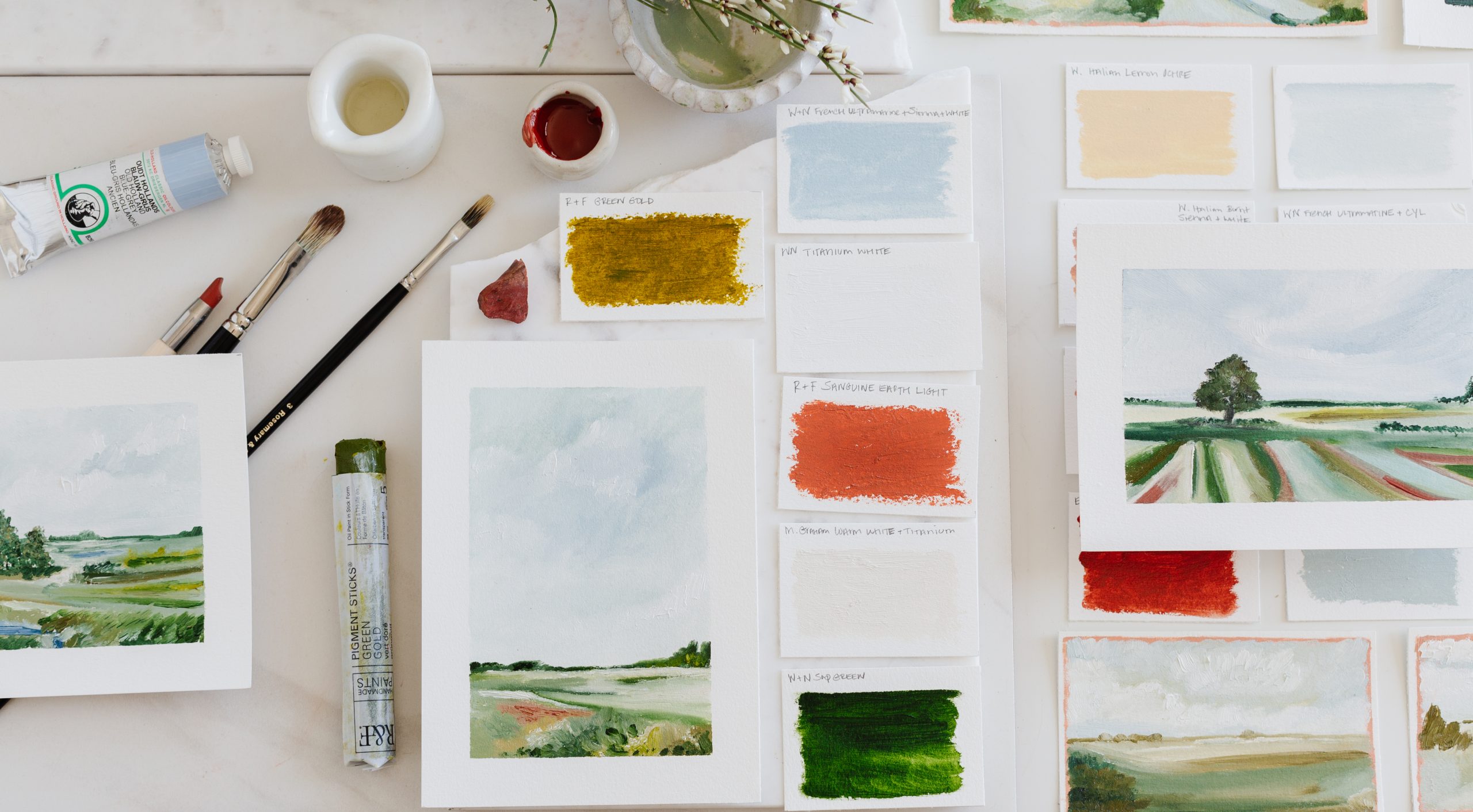 While it would be a bit much to share every one of the 30 paintings ahead of time, I wanted to share a few images with you so you can get a little preview of what is to come.
Sizes range from 2.5×3 to 6×9, with most paintings in the 4×6 or 5×7 size.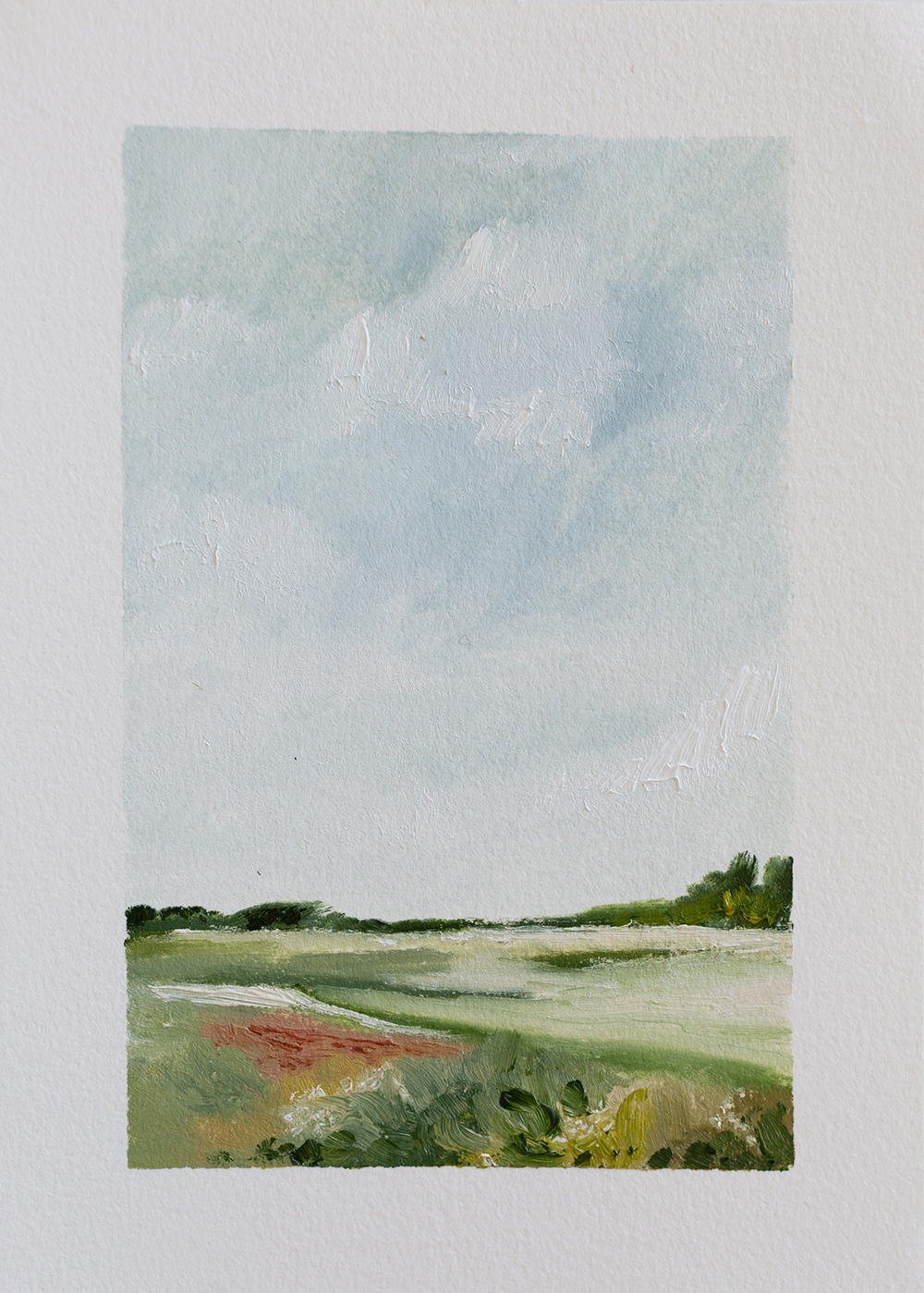 This landscape painting collection is filled with originals painted in oil on artist quality Arches Oil paper, and will be signed and lovingly packed by yours truly.  The packaging itself is another treat I cannot wait to share with you.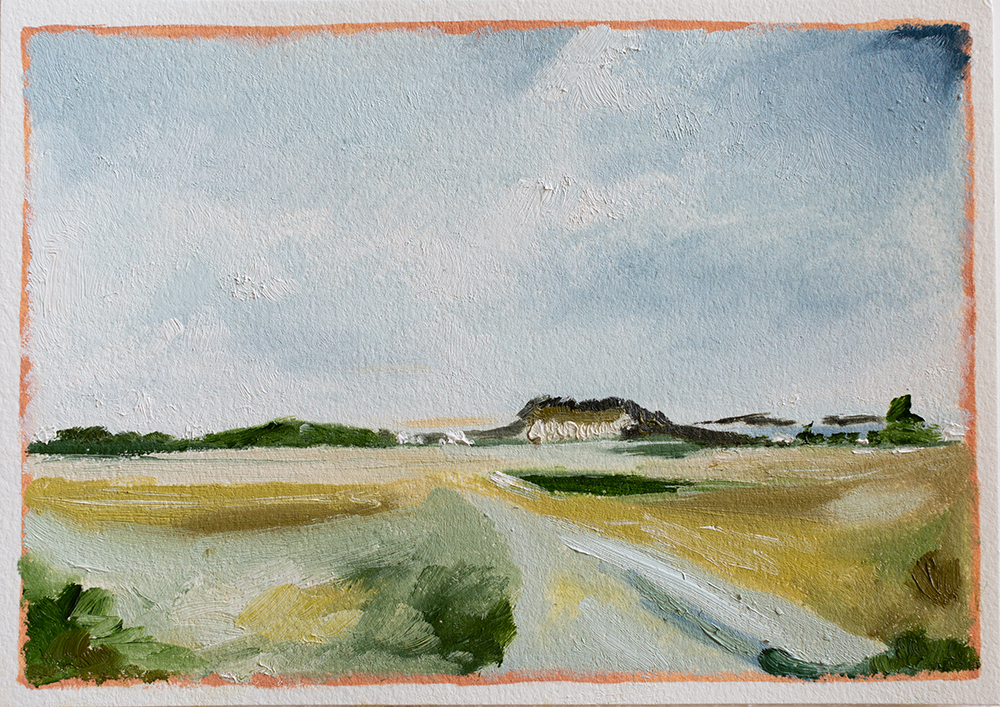 Paintings are priced from $15-$65…and I have to say, I'm pretty thrilled to offer these smaller works at affordable price points.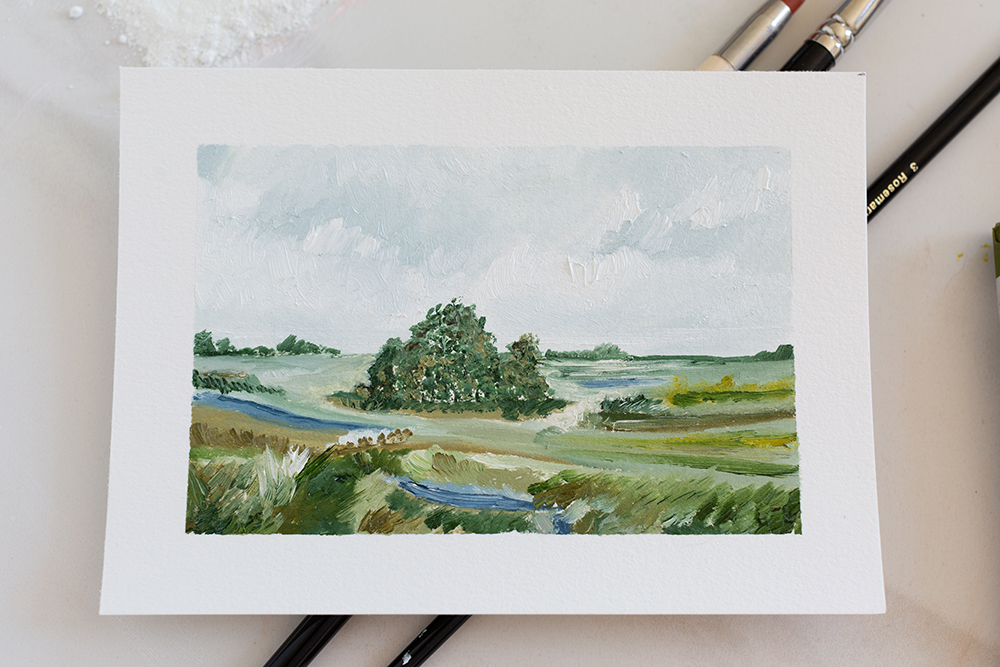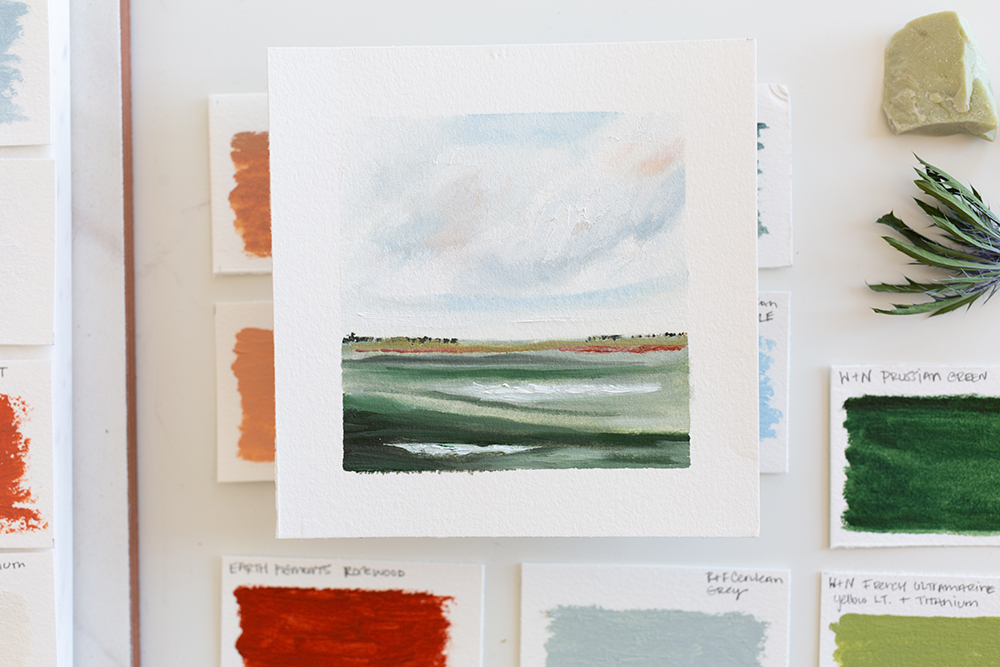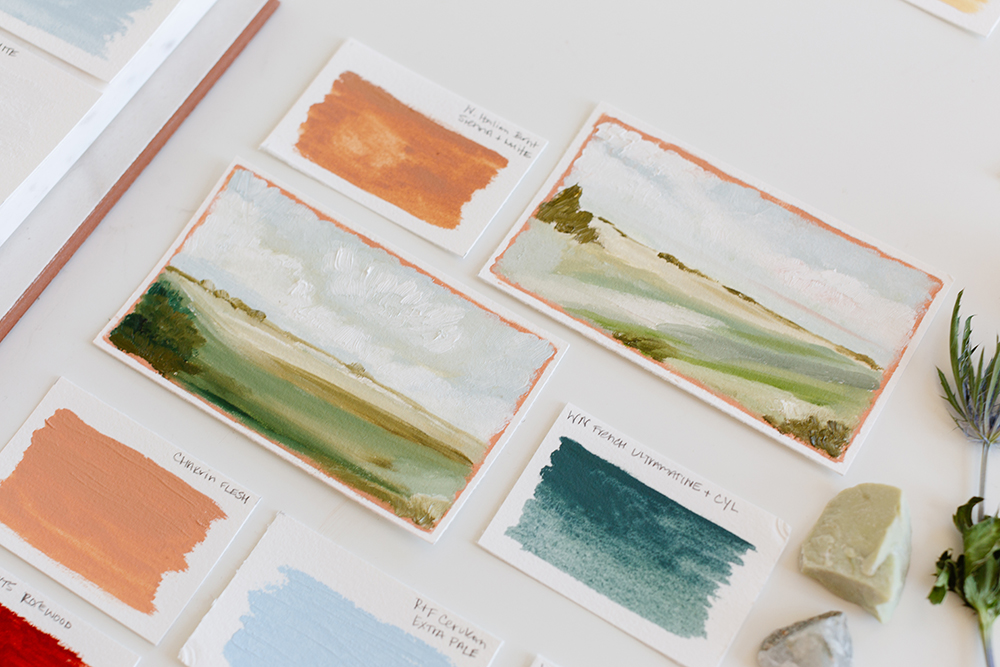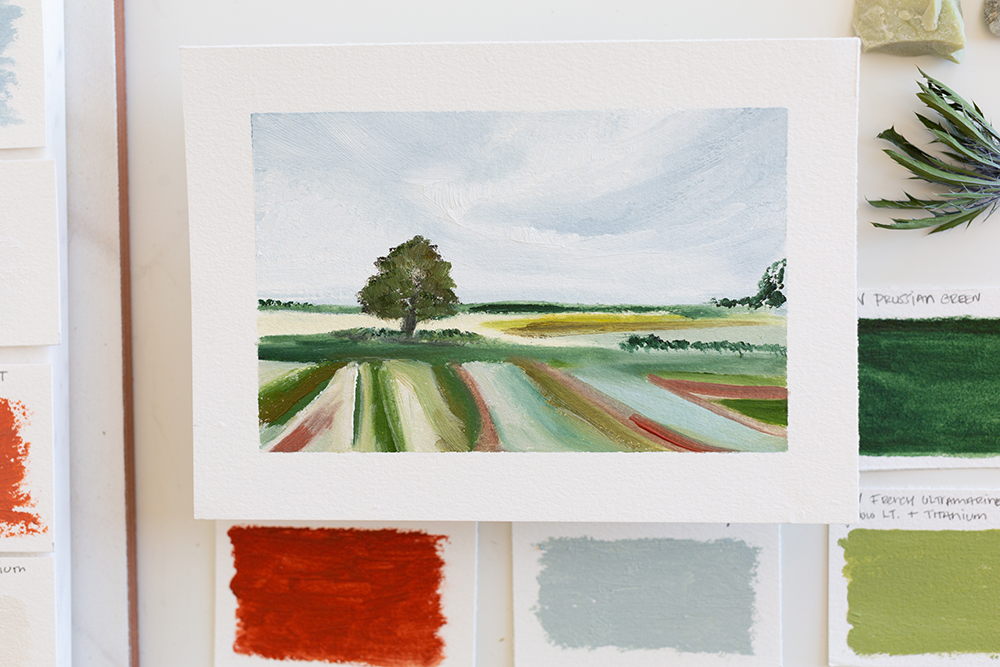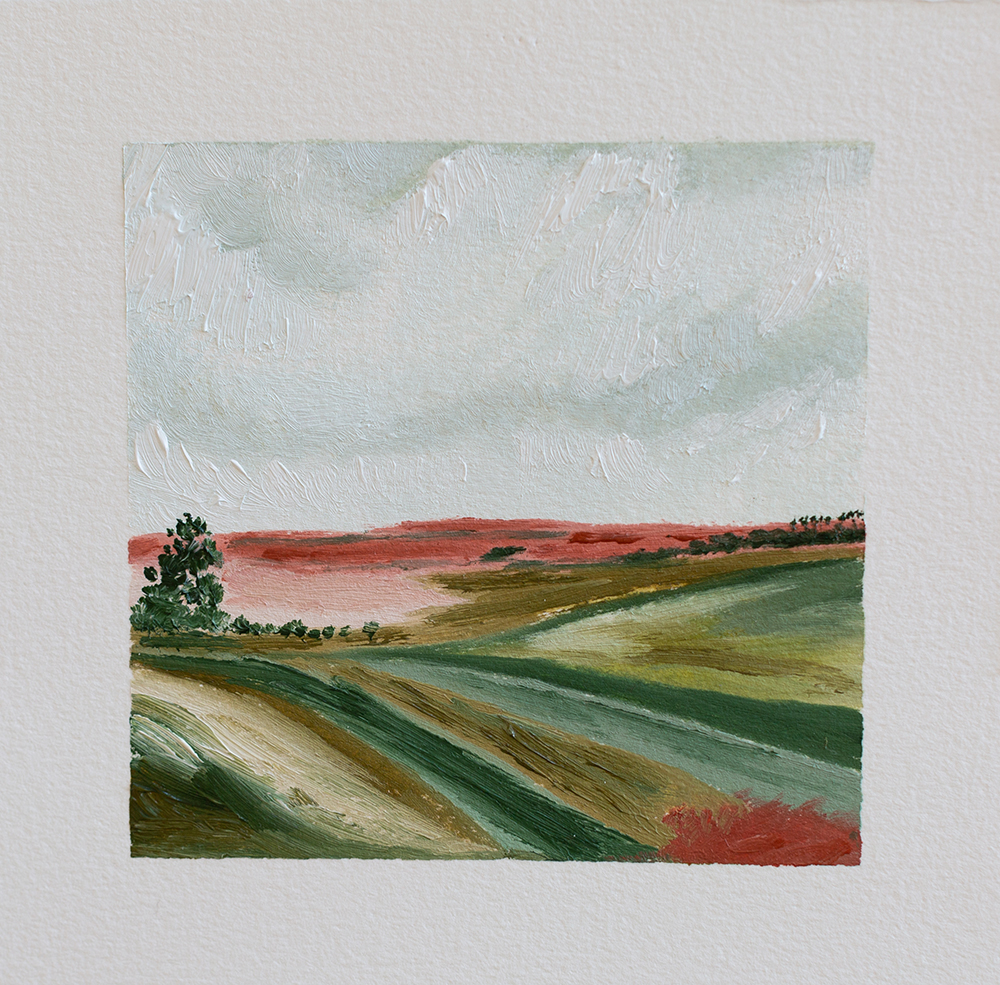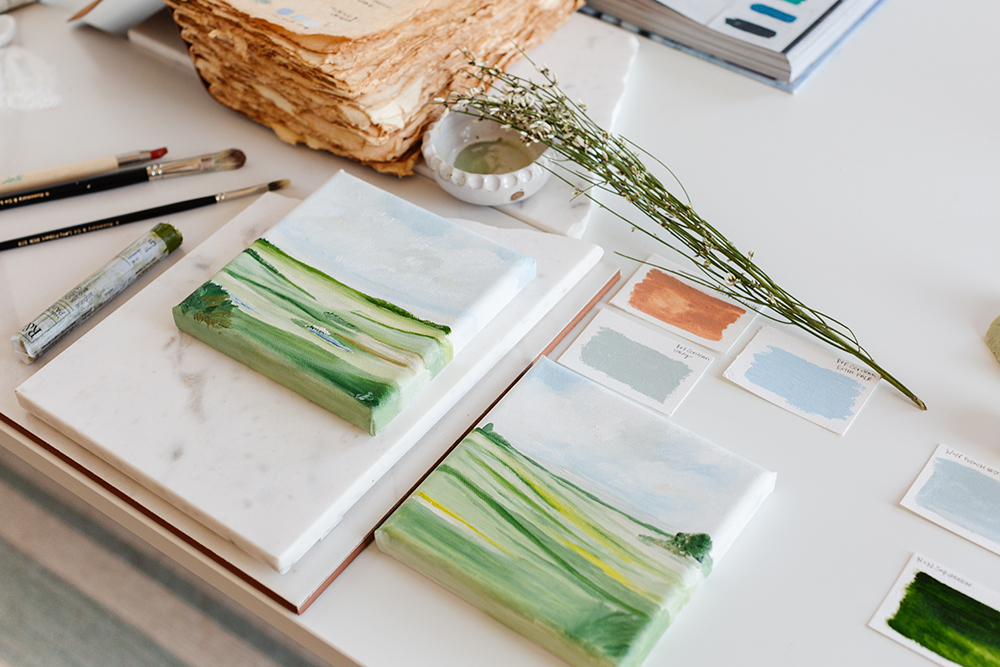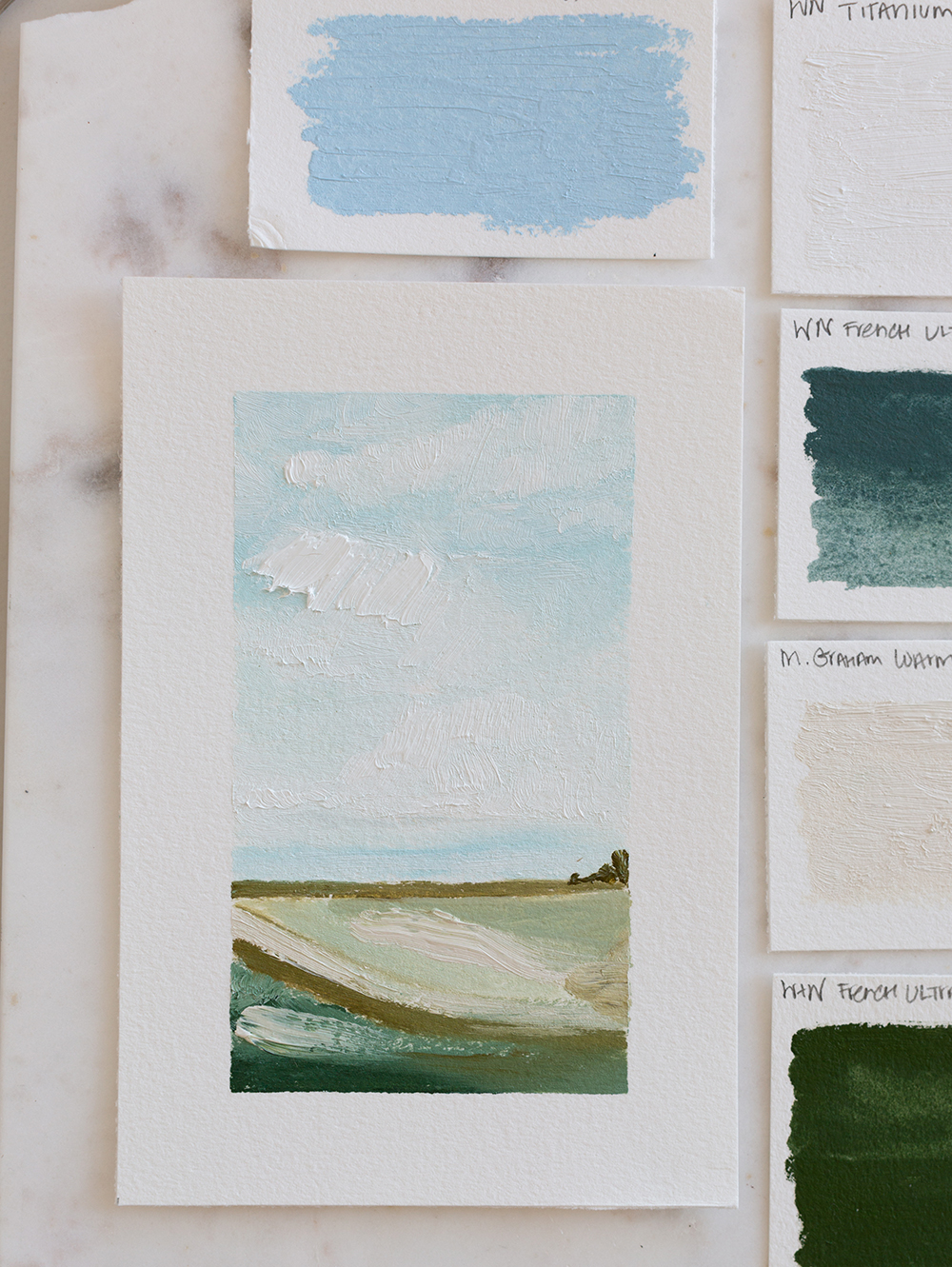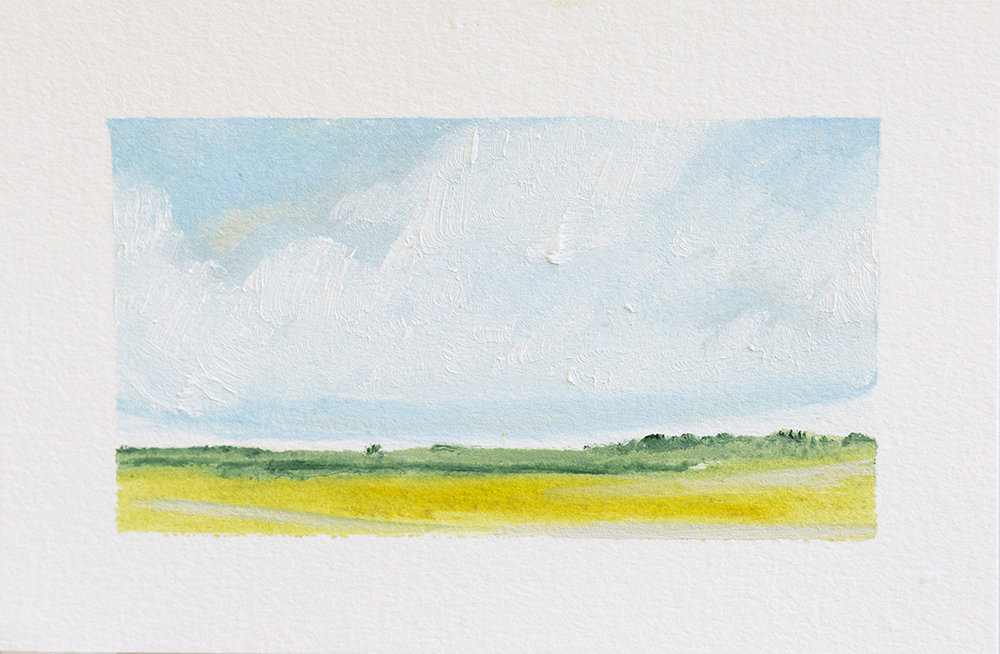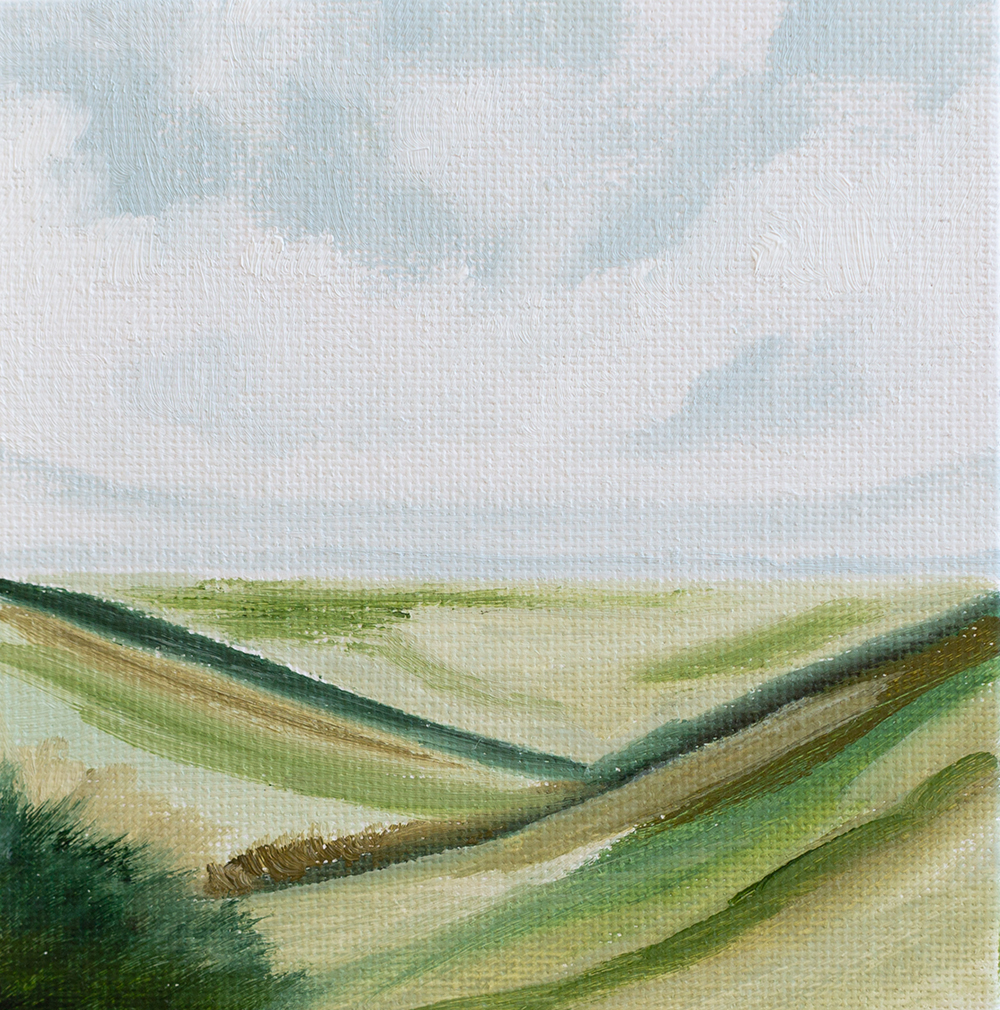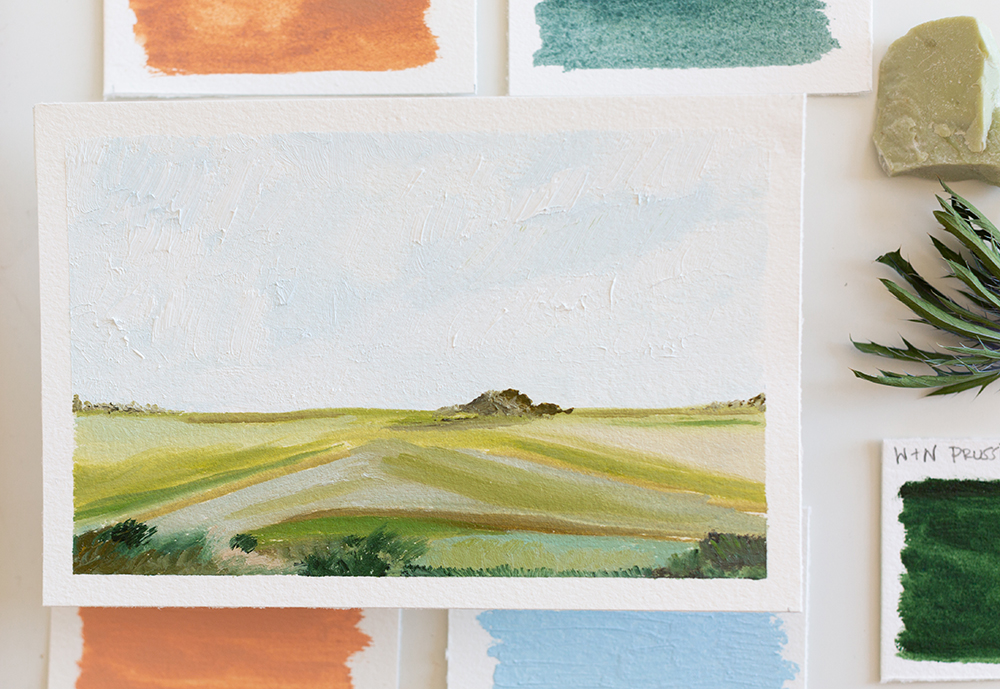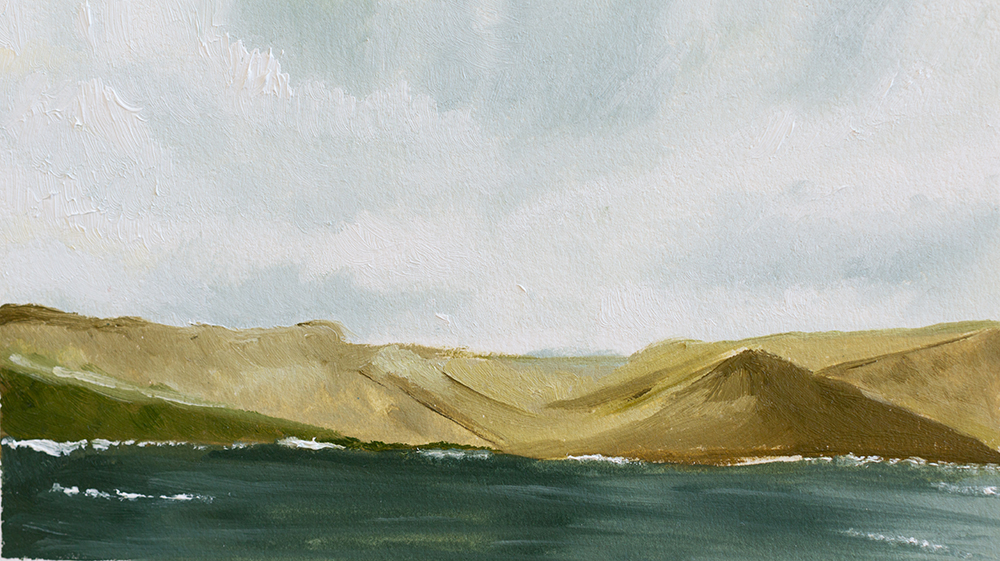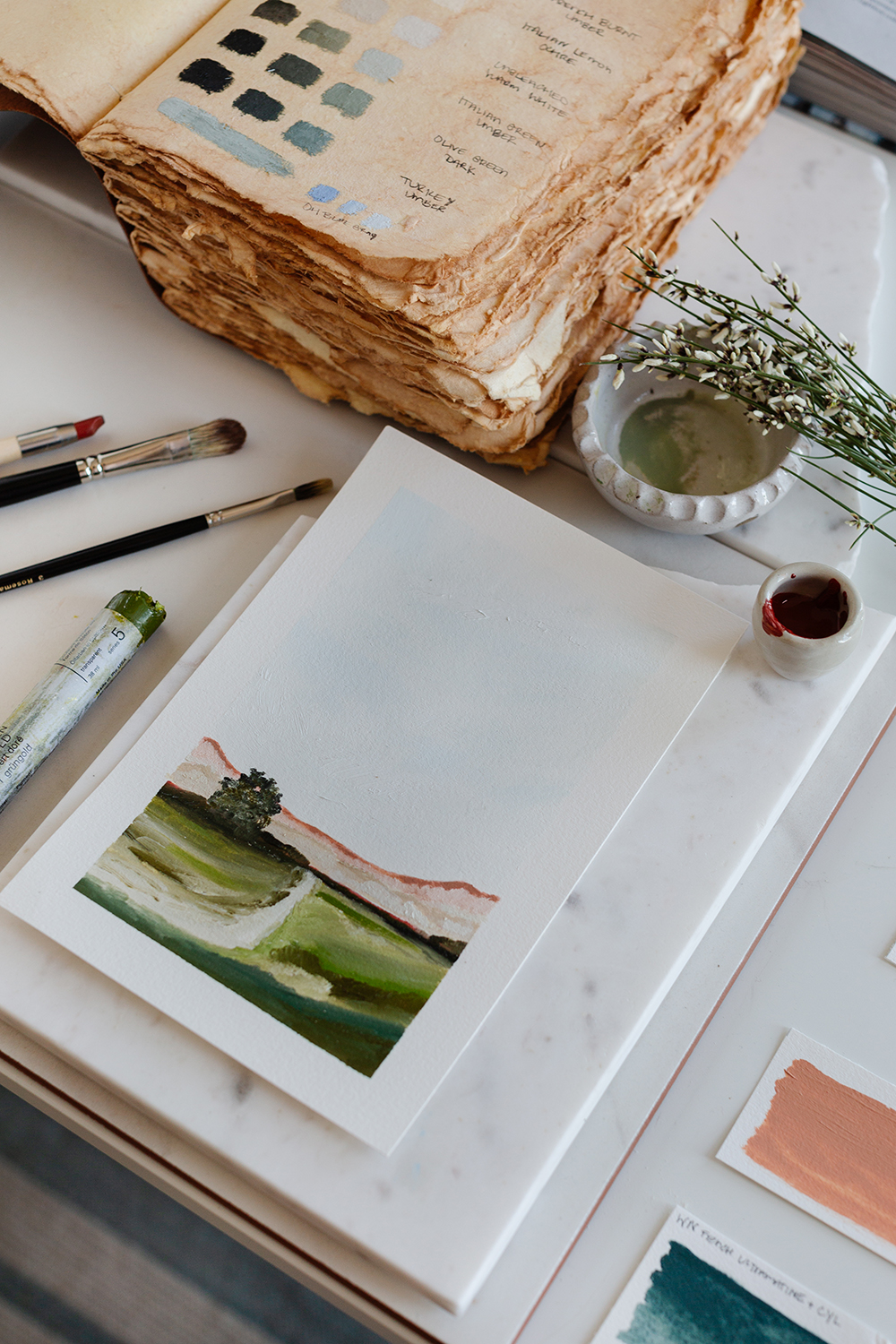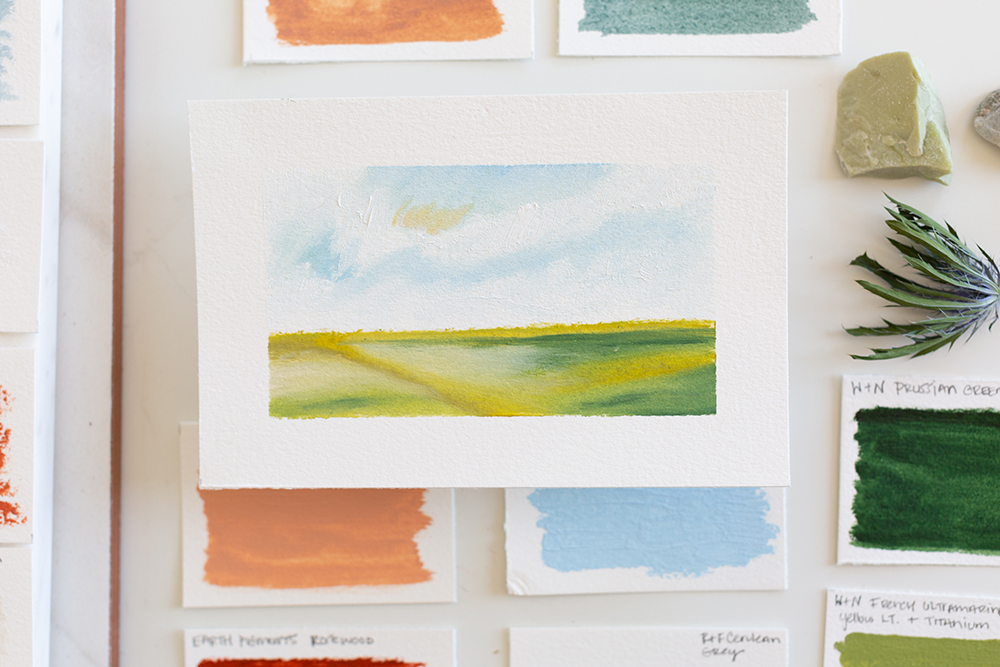 I'll send out an announcement when the collection is live on the site on Monday…I love the idea of some of you finding a piece of my work in your homes.
How beautiful it has always been to work with you all. 😊