Whew.  Well the blog/site have been dooowwwnnn for about 3 weeks.  Thanks for your patience there, guys.
Since then, Stephanie's playroom is pretty much complete.  I only have to hang a couple more pieces of art and shoot the space.  Remember I said we had a little set back with a leak?  While first decided to keep the original wallpaper, after the leak, we had to go with something new…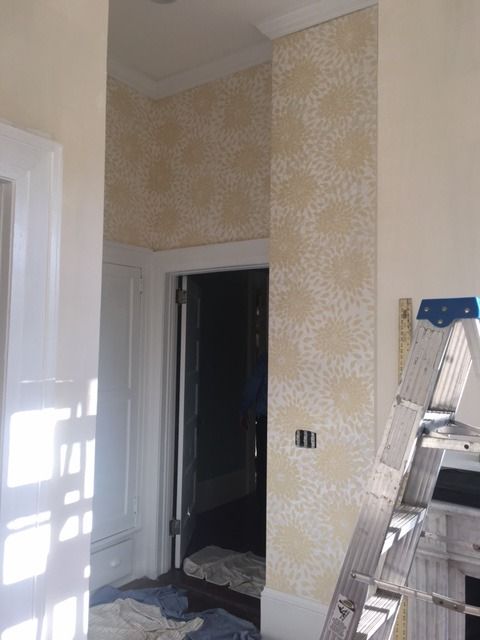 Stephanie found this whimsical abstract floral in gold on Wayfair and it looks truly great in the space.  It's a little bit of pattern, and while it has a gold shimmer to it, the walls feel neutral and still fun for the girls.
The light was up and installed, too!  I'll shoot the room for you soon, and let me tell you, the girls loved it.  Can't wait to share the video of them with you. 🙂