Well, I've officially gotten back in the proverbial groove of painting.  The store was open last week, as we were still putting the finishing touches on the space.  I'll share some before and after pics with you soon, but I wanted to show you one of the projects I worked on…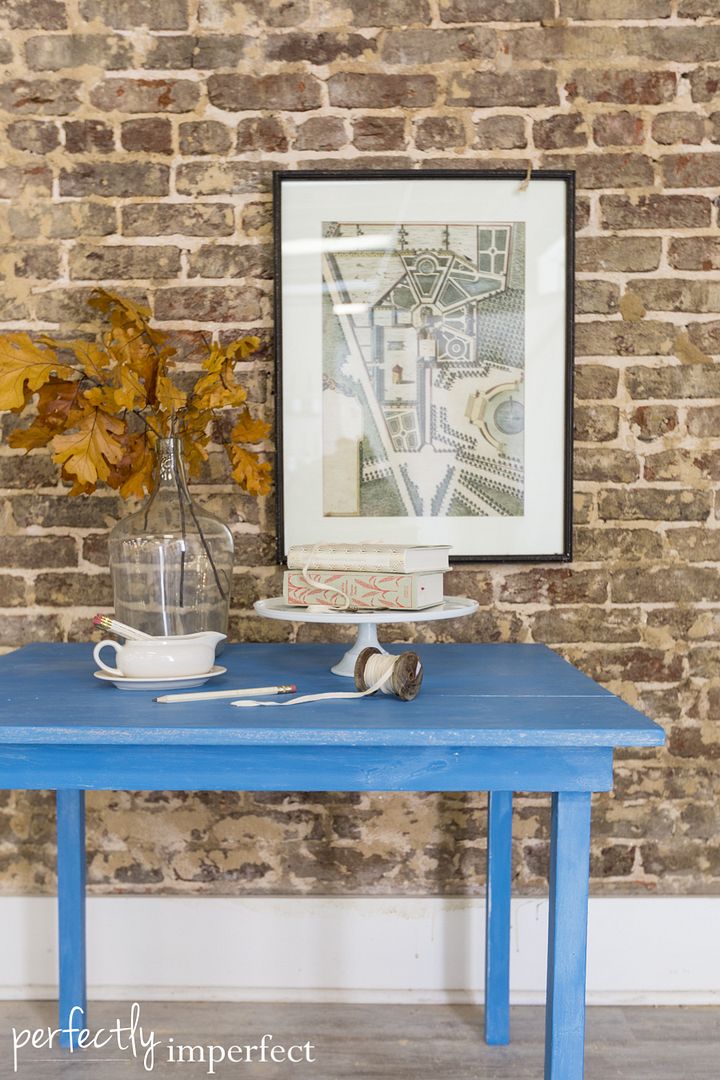 You'll have to mind our sloping floors.  Ahem.
Annie Sloan just released her latest color, Giverny, and I really can't express how much I dig it.  It's a rich blue inspired by Monet's home in Northern France.  I knew when I saw it, it would be my new favorite.  I'm just a blue girl.  All there is to it.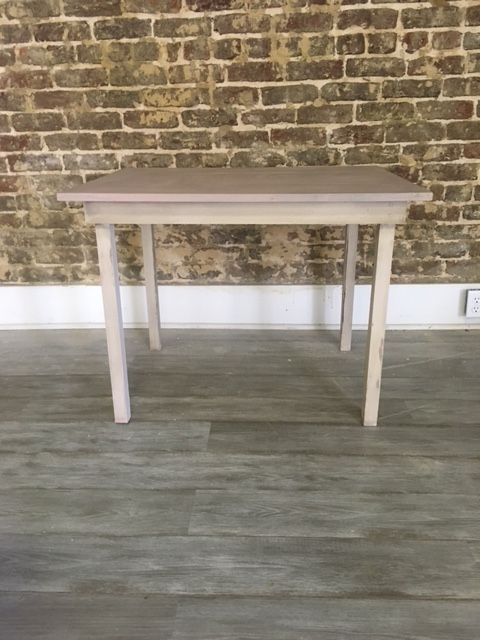 We'd painted the table a base coat a while back for another tutorial, and funny story, I actually thought we'd finished it and sold it.  Insert really large eye roll here.  I'm a total dork.  It was somehow hidden underneath another desk in my office upstairs…just a simple small farm table.
We love tinted waxes. Especially a white wax.  I'd make my own before Chalk Paint released colored waxes, and before Miss Mustard Seed's Milk Paint released hers.  You can see another trunk I'd done with white wax here.
I've learned a few tricks when working with a lighter wax like this, and snapped some pics as I was working the other day…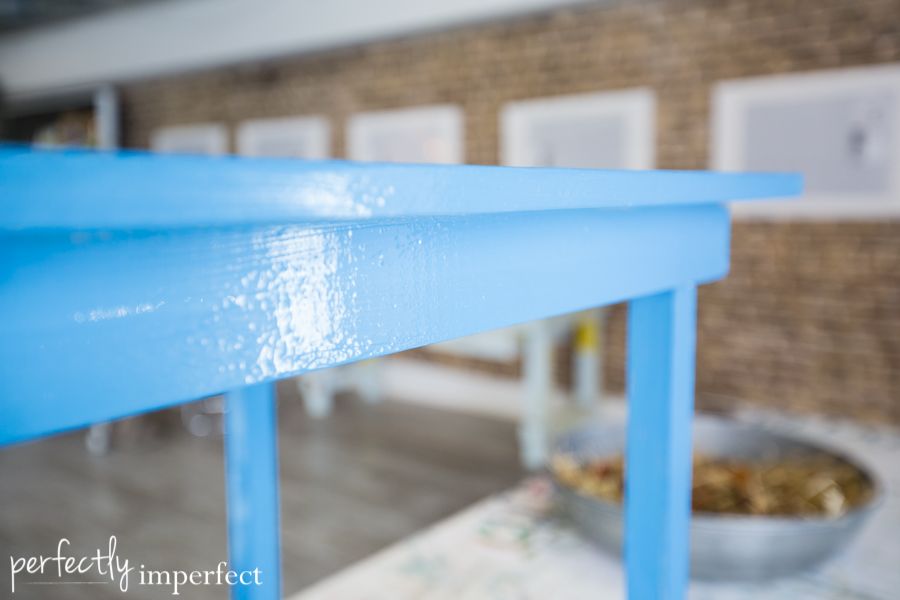 Obviously, you're going to want to start with a deep or rich color.  When I know I'm going to use a dark/tinted wax, I paint on a thicker coat of paint.  I lay the paint on thickly, without smoothing it out as I go.  This gives the paint more texture for the colored wax to grab.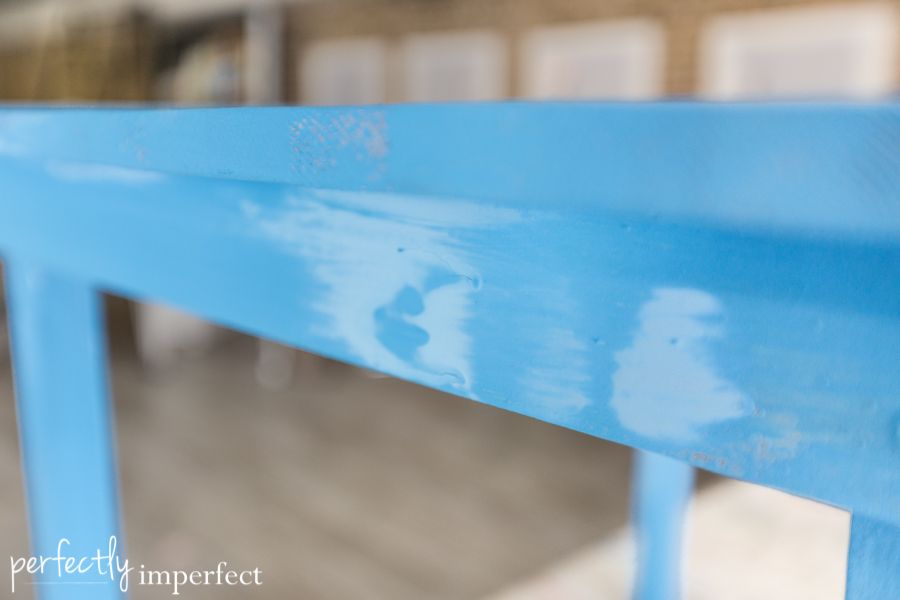 You can see in the picture above that some areas will take longer to dry than others.  That's just fine.  Make sure your coats of paint are fully dry before you begin waxing.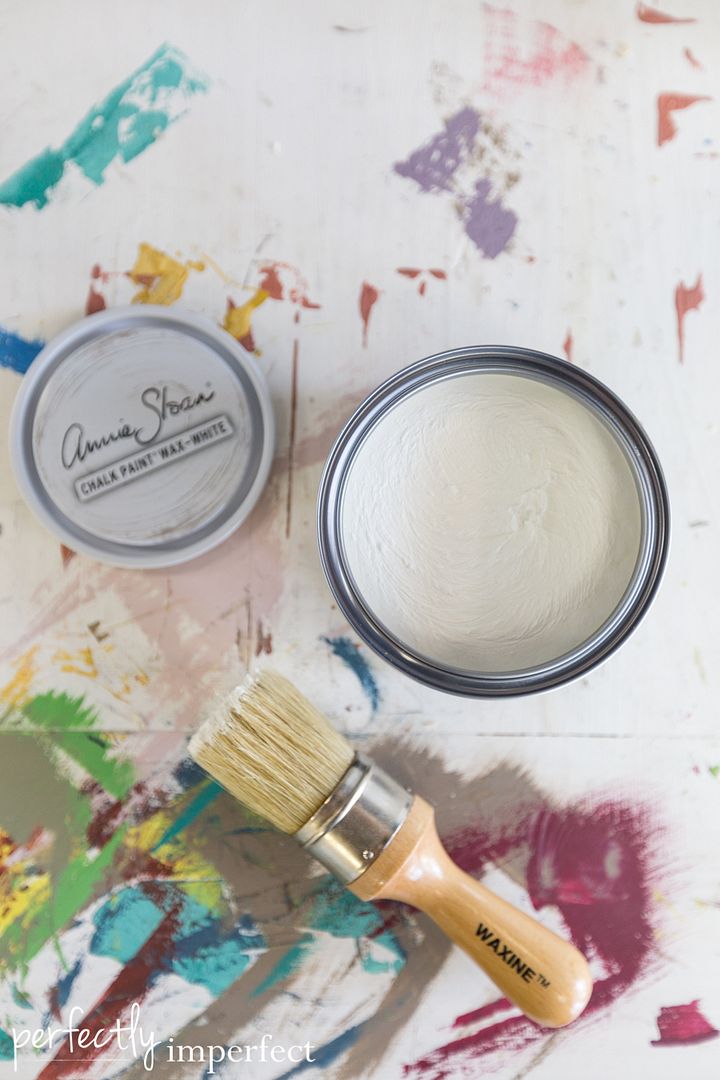 Annie's new white wax is fairly opaque, but it's still sheer enough to build.  I skip the clear wax step altogether when using this white.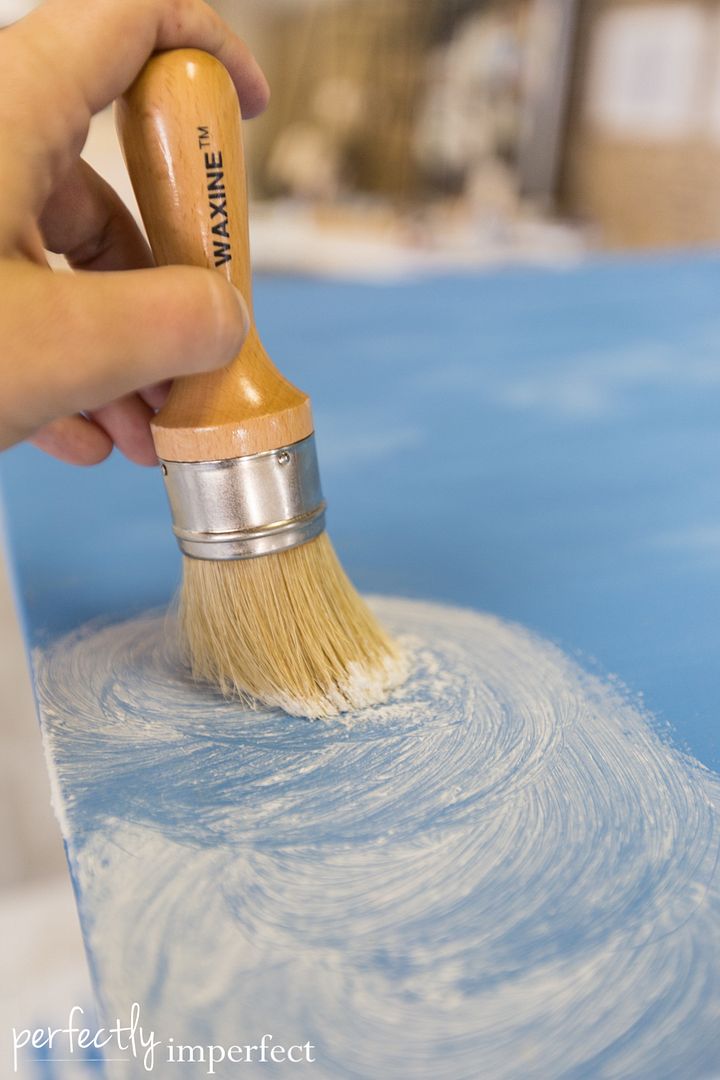 Working in sections, spread your white wax on in all different directions, pressing in to the grooves and imperfections of your piece.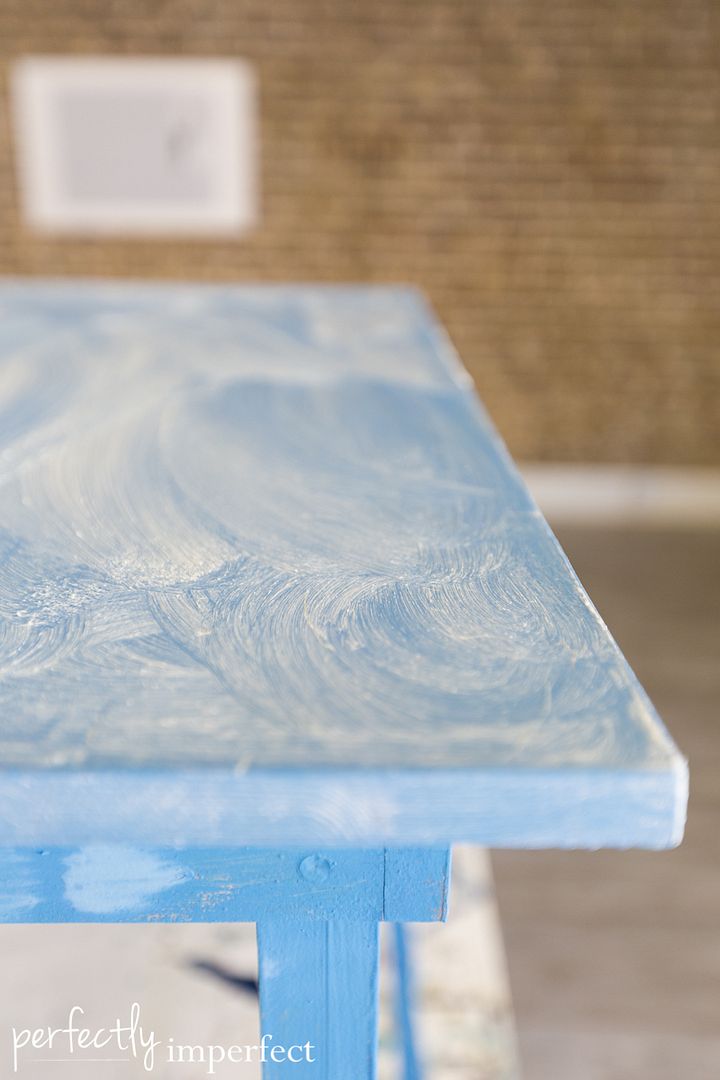 Let it stand for 3 or 4 minutes before wiping excess back with a cloth.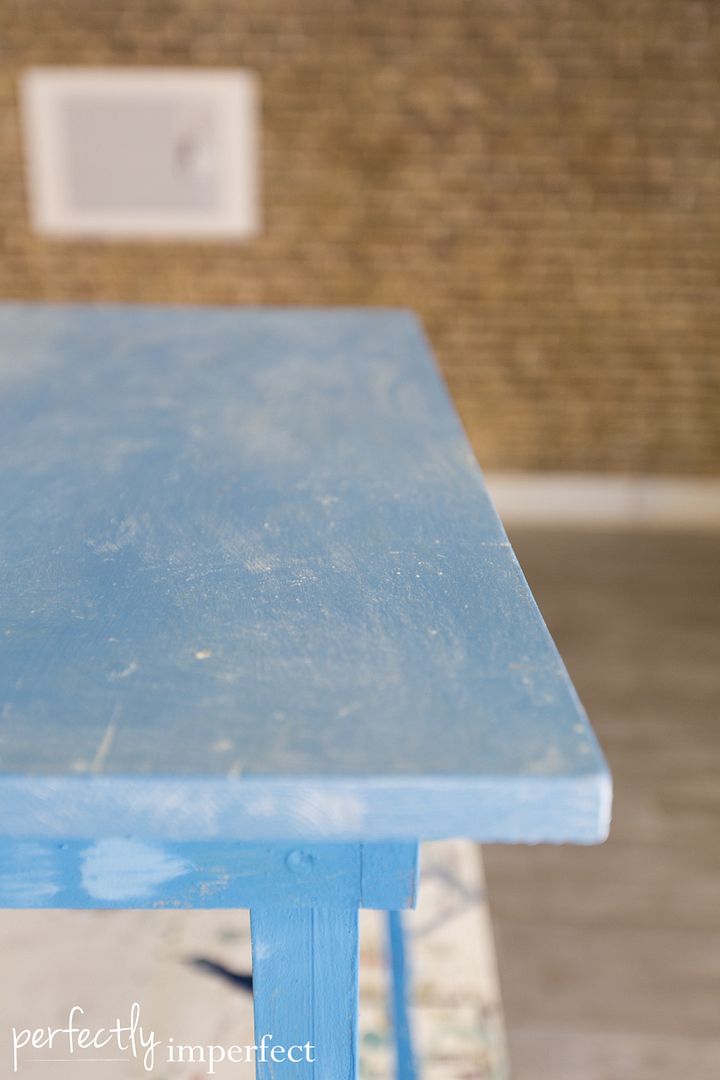 After I removed the initial excess, this is what we've got.  After a few more minutes, I buffed it again to finish up.  P.S.  I have probably said it before, but I love this Better Than Cheesecloth we carry.  It's sturdier than using old t shirts and bonus, they're machine washable.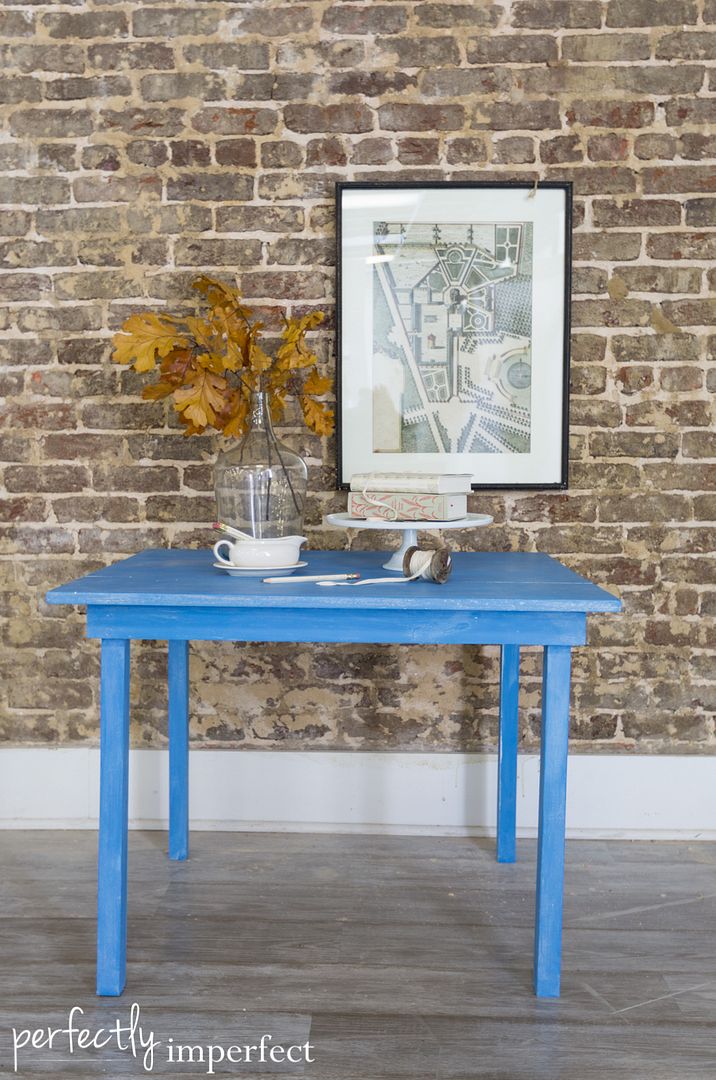 And here it is.  Again, with the sloping floors, but you get the idea.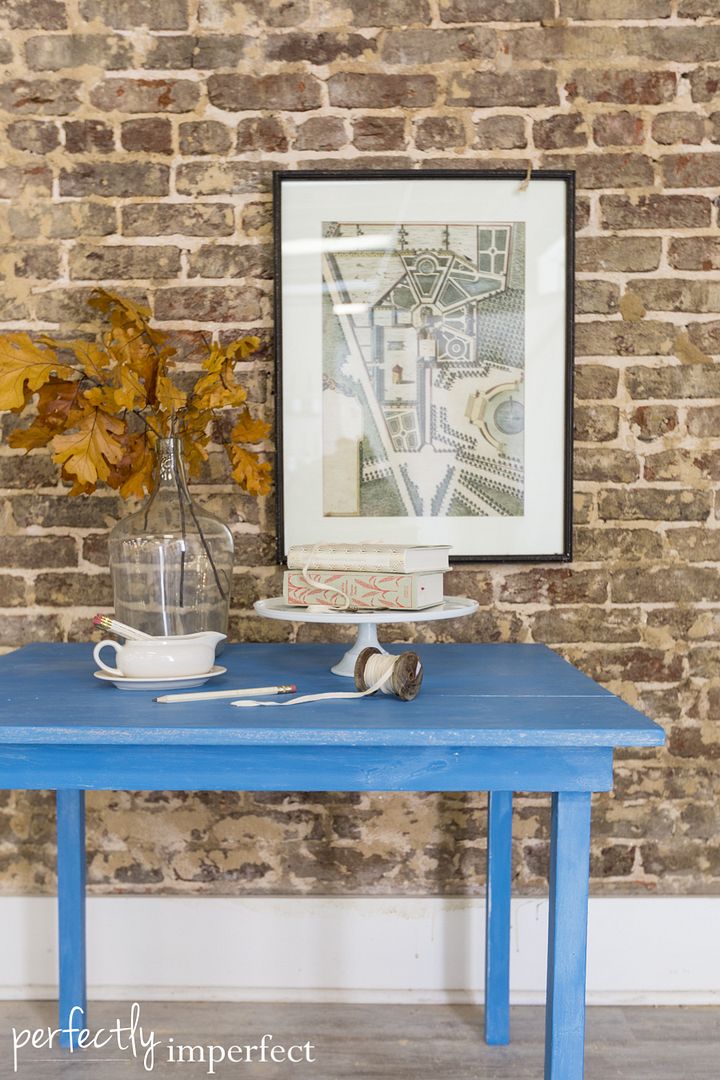 I love how the white wax fades Giverny just a bit.  Practically swoon-worthy.
You can see how it grabs the places where paint was applied thicker and highlights the grain of the wood, too.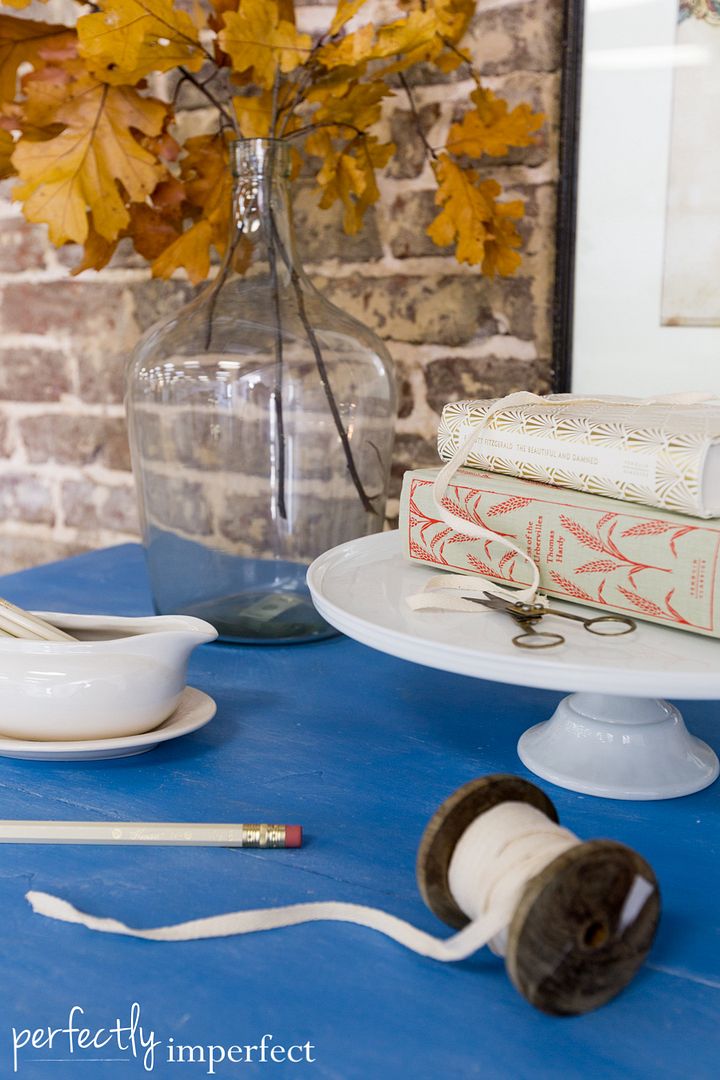 Giverny isn't available just yet, but it's coming soon…so stay tuned to our Instagram feed for the release!
In the meantime, here's a quick link to take you shop for your White Wax!