A few weeks ago when I was shooting like mad at The Southerly, we threw together a last minute look to feature a more simple gathering at the space.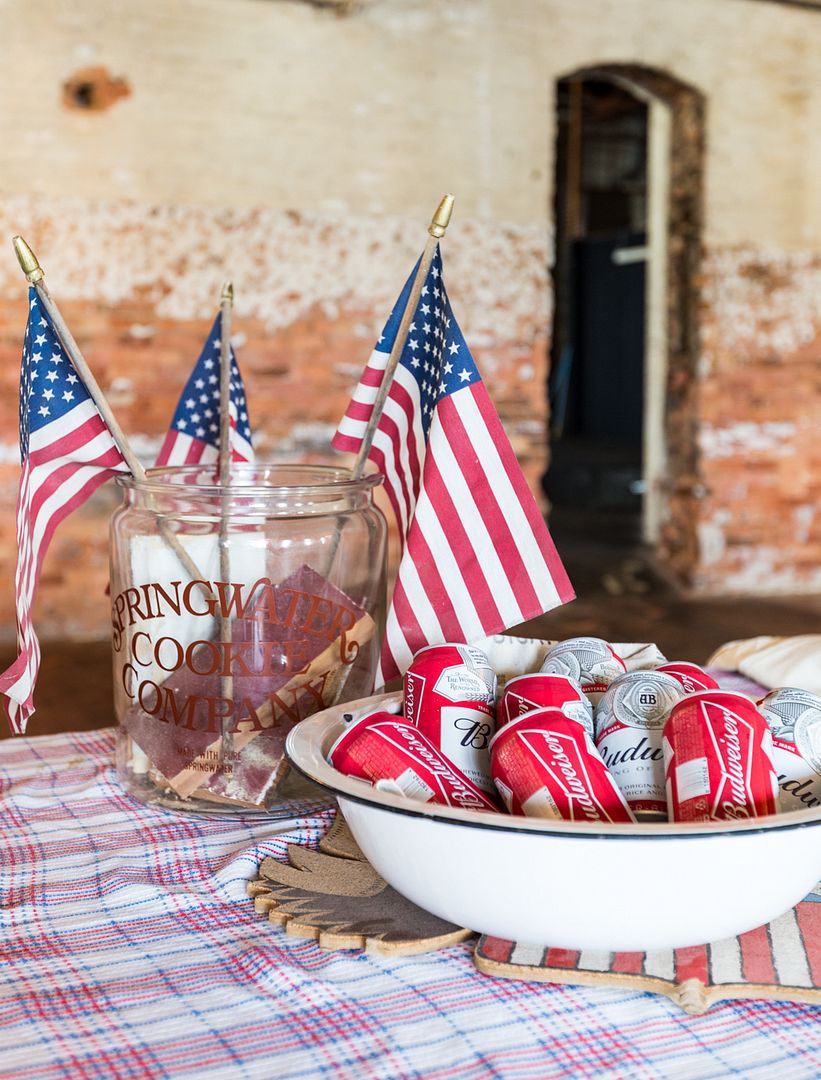 We just stumbled upon doing a patriotic theme, and it all started with that vintage table linen.
After we scrounged around their storage, we wound up pulling together lots of random elements to create this quirky, off-the-beaten-path tablescape.
We layered a lot of galvanized pieces, vintage enamelware, antlers, and wood elements.
Industrial metal replaced the typical greenery.  Vintage building sketches spilled out of the galvanized olive bucket…and I'm so weird but I love old paper/books/sketches.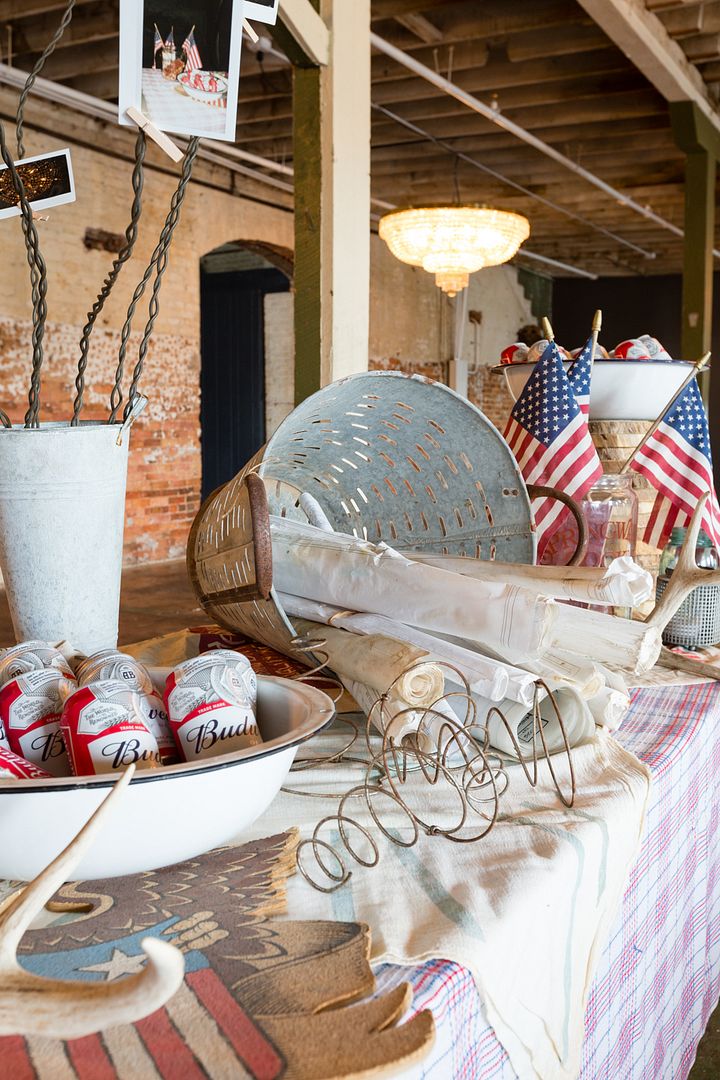 I think sometimes we avoid pulling together fun tables when we entertain because we get caught up in the fussiness of perfection and we know our prop pantry is nowhere close to that of Martha Stewart.
And hence we don't give it a whirl.  Don't be afraid to use unexpected pieces to create a theme or design for your next get together…this took us approximately 10 minutes to create.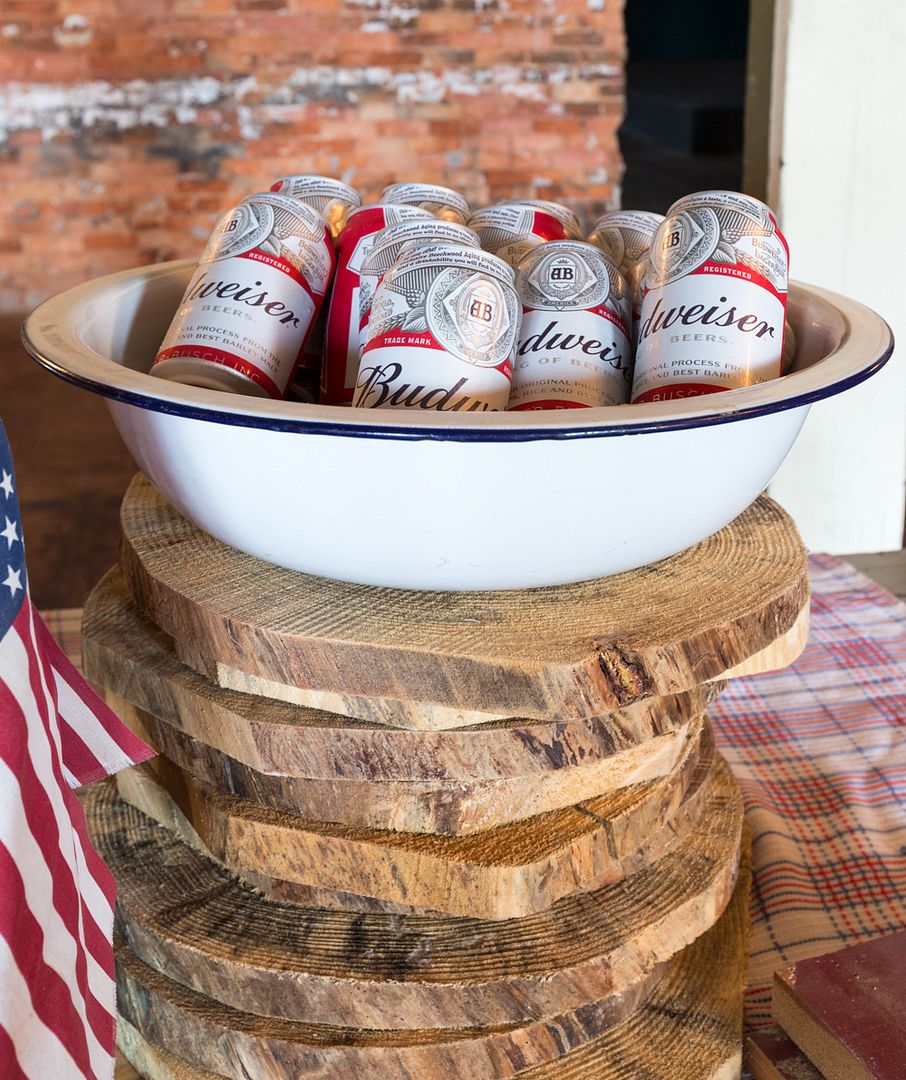 All I know is I'd love to be with people I love having a drink and a hot dog and celebrating life on the 4th…or anytime, really.
Sometimes it's as simple as that.
P.S.  Hope you guys have a happy 4th indeed!