Just a few snippets from around the shops this week…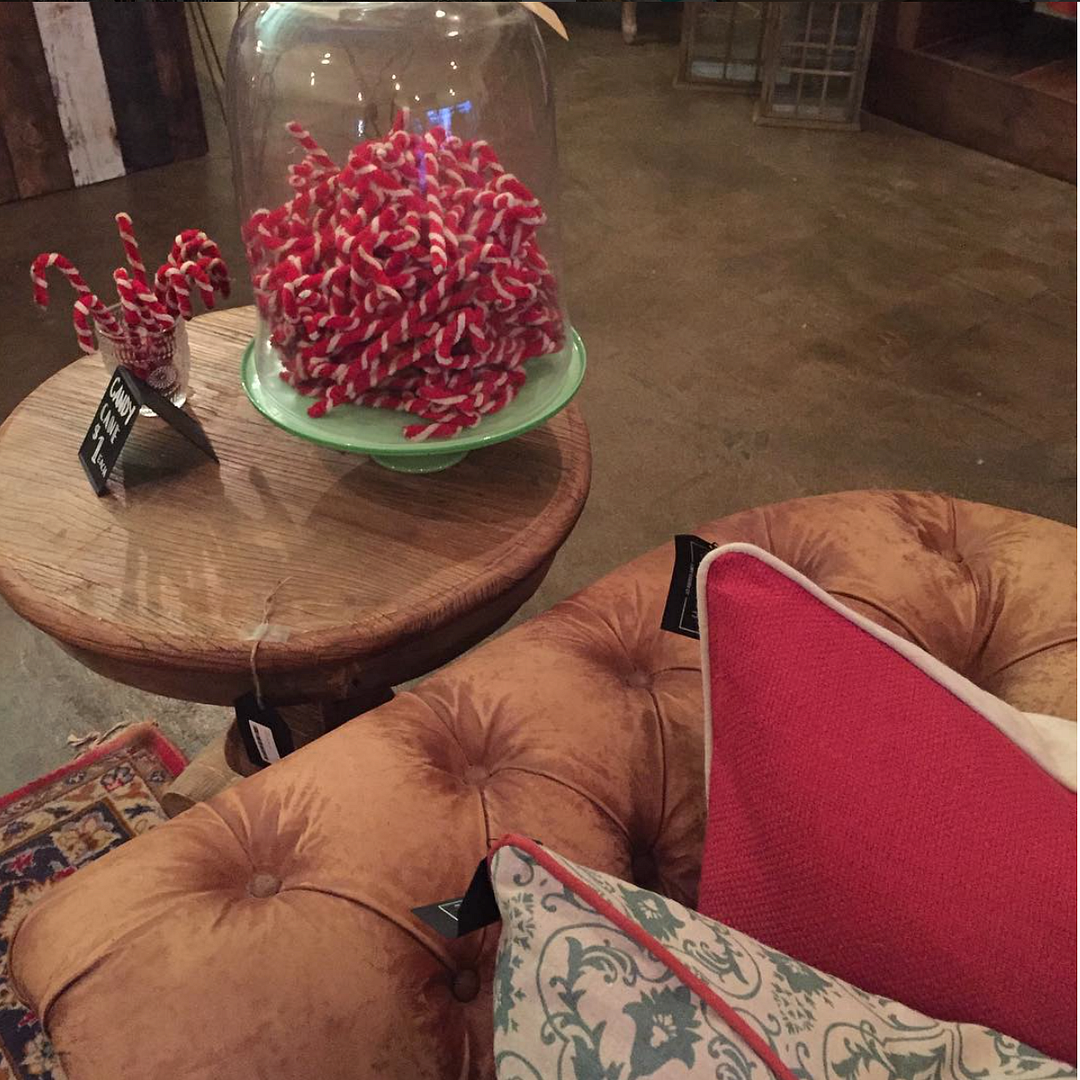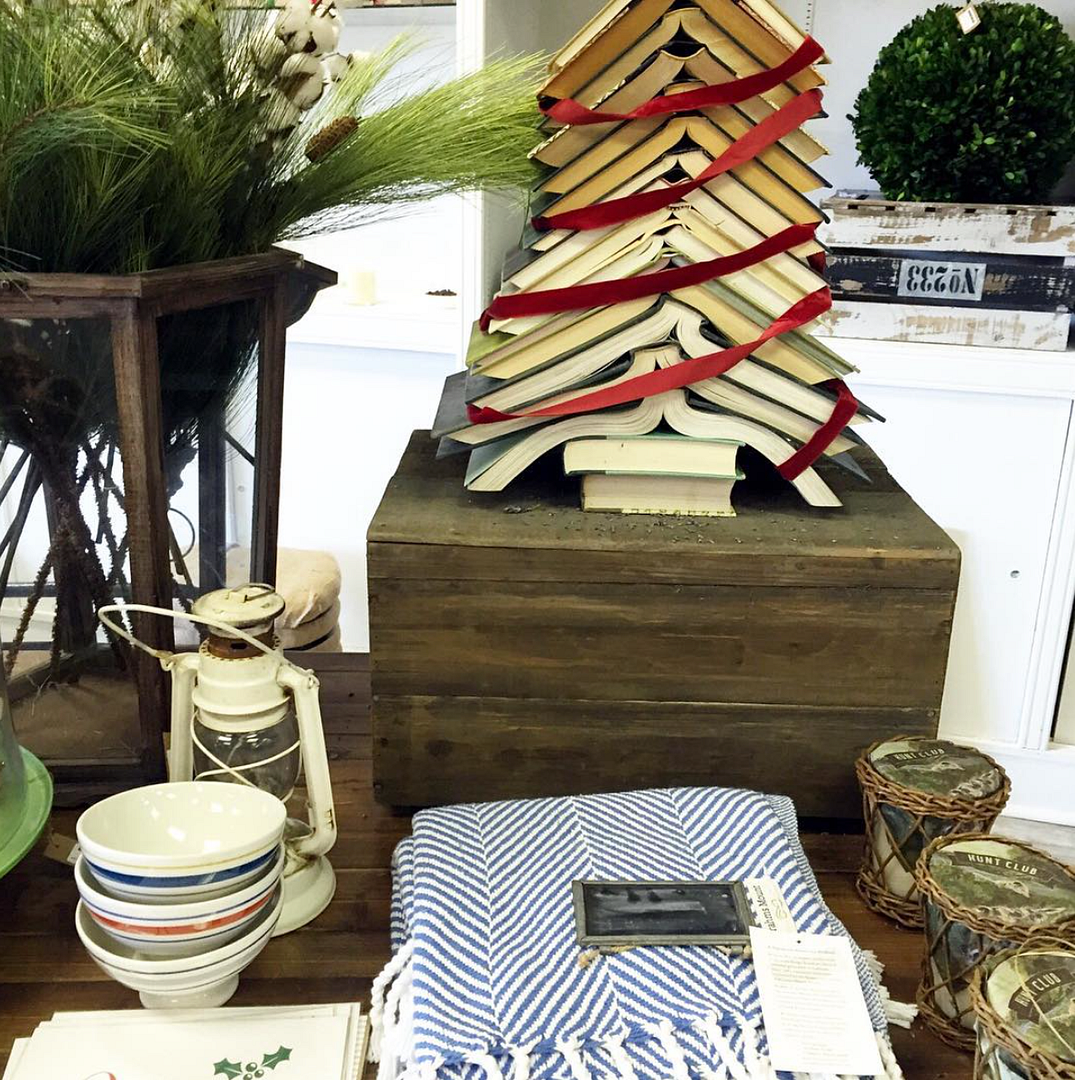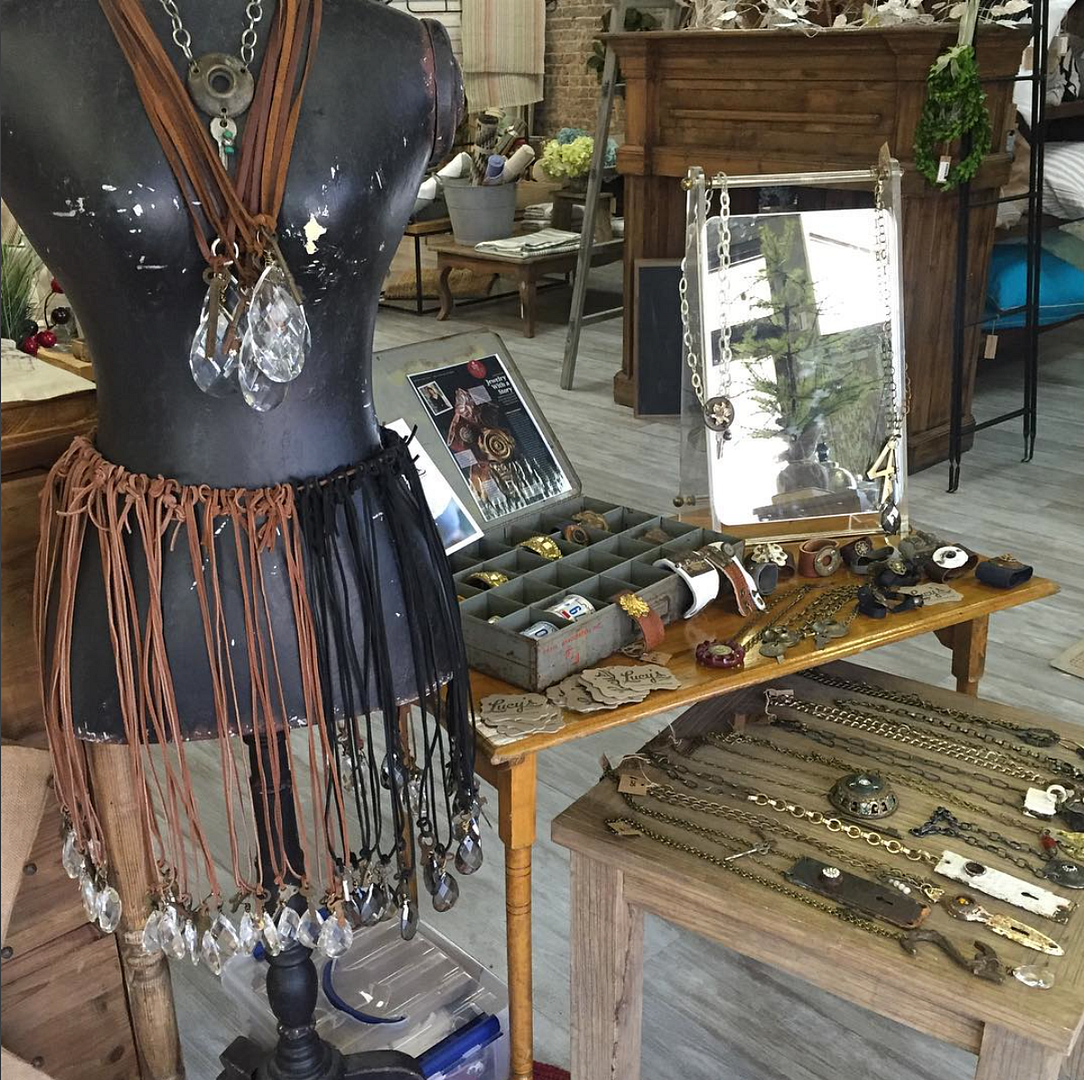 1. in love with our vintage chenille candy canes at both stores & the red/leather sofa combo at Factory South
2. book tree Kaitlyn put together. it's sort of adorable.
3. had my sweet friend, Lucy, down this week for a trunk show and workshop. More pics to come, but can't say enough how much I love her work.
This week I honestly could have pulled my own hair out, but I felt grateful for these small moments that inspired me.  Hope  the rest of your weekend is filled with those, friends.