One of my favorite parts of prepping for the Market on Chapel Hill is designing and working on the pieces we find scouring flea markets & antique malls.  I'd been keeping my eye out for an old desk chair, and the girls found one nearby.
I honestly love these chairs in their original state, but this one was pretty beaten up.  Could have stripped it, but uhm, have you ever stripped a chair??
Ahem.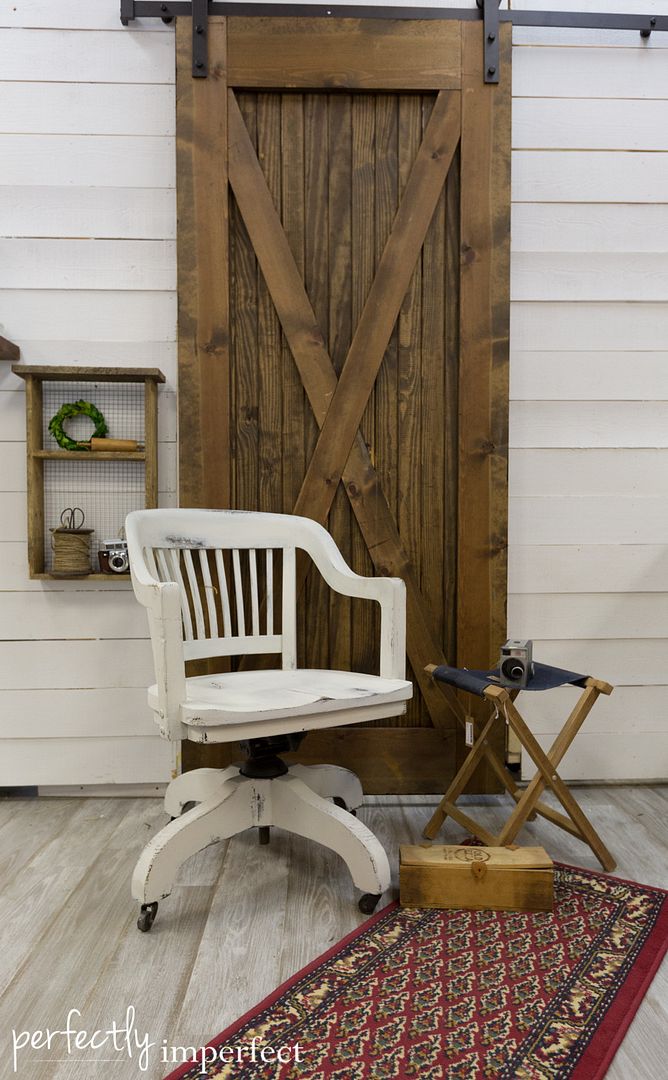 Since our look this year mostly stuck with wood/white, this chair was painted in MMS Milk Paint in Ironstone.  I love this white…just soft enough not to be stark.
To save time, we skipped styling the chair somewhere else and pulled together a quick shoot in the shop.
Everything you see in the photos sold at the Market.  I really loved our space this year & felt like we actually curated each and every piece.
We painted the chair in 2 coats of milk paint, and left it unsealed so it can continue to wear over time.  Distressing brought to you by Kaitlyn.  Think she thought I'd go behind her and do more, but nope, sister…you got it.
I wanted to keep the metal base and wheels as is, but we brushed a quick coat of hemp oil on them to revive them.  Dude, we used about a gallon of hemp oil for this year's market.  Couldn't get enough of the stuff.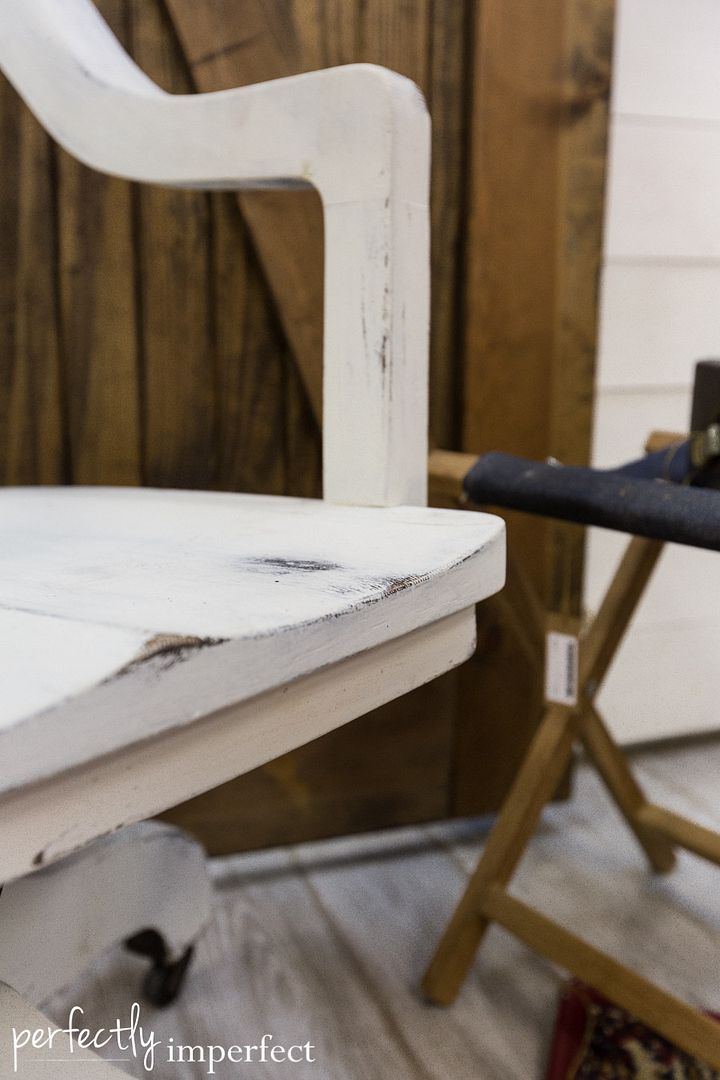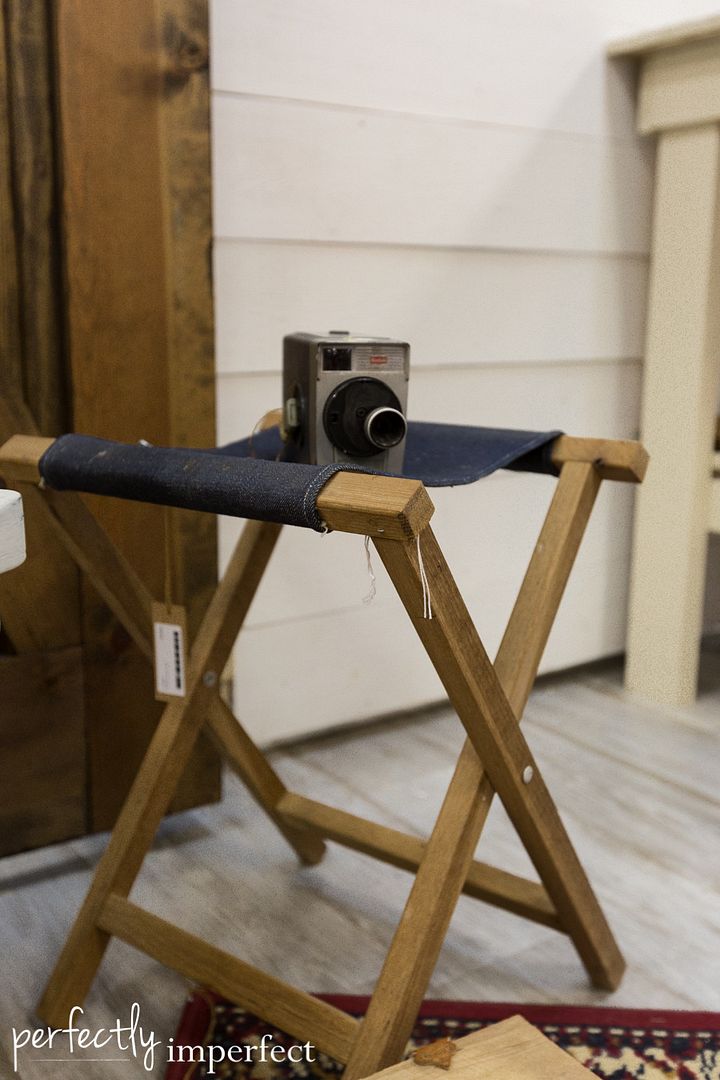 This little camp stool was one of our favorite finds…would be great in a little one's room.  Or anywhere in my house.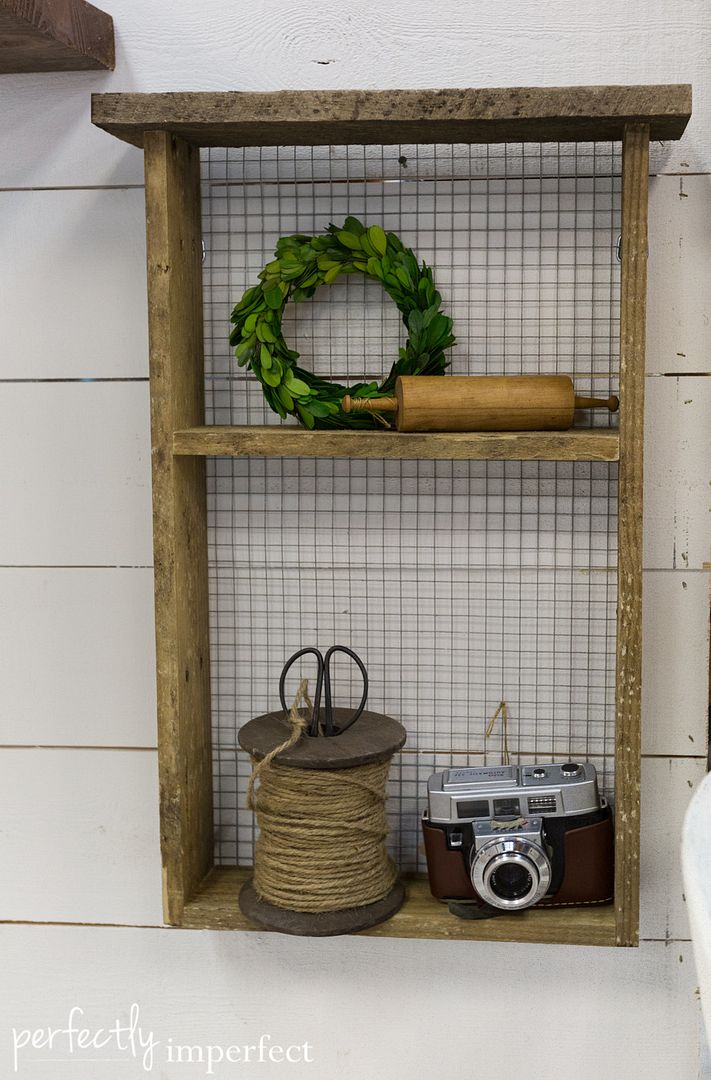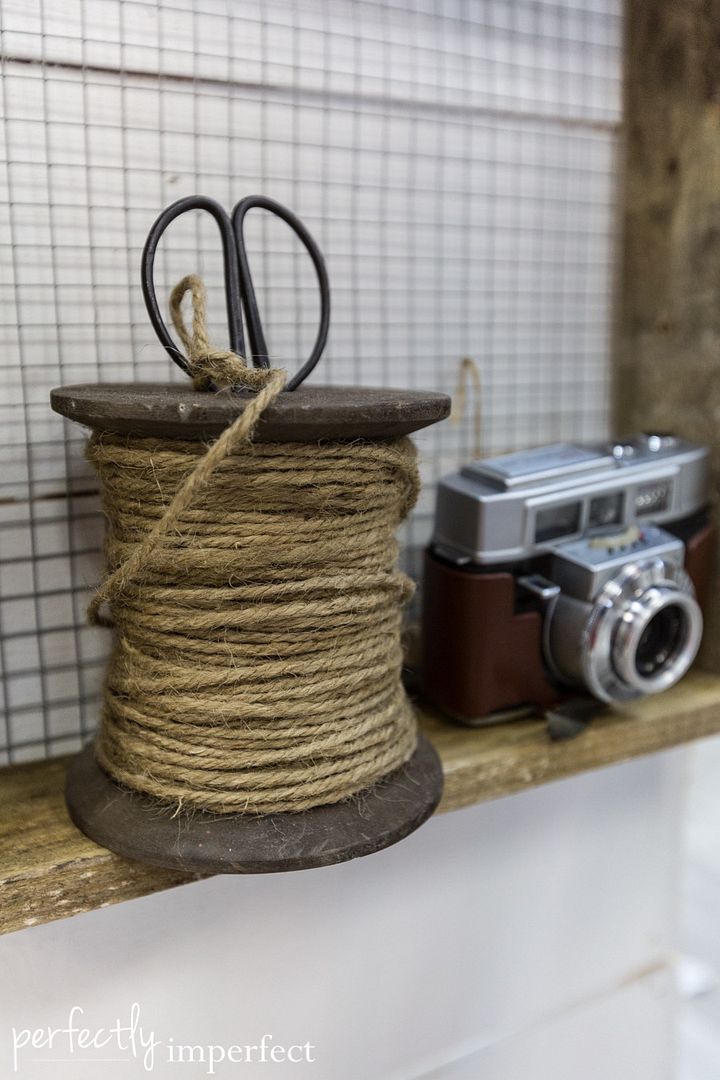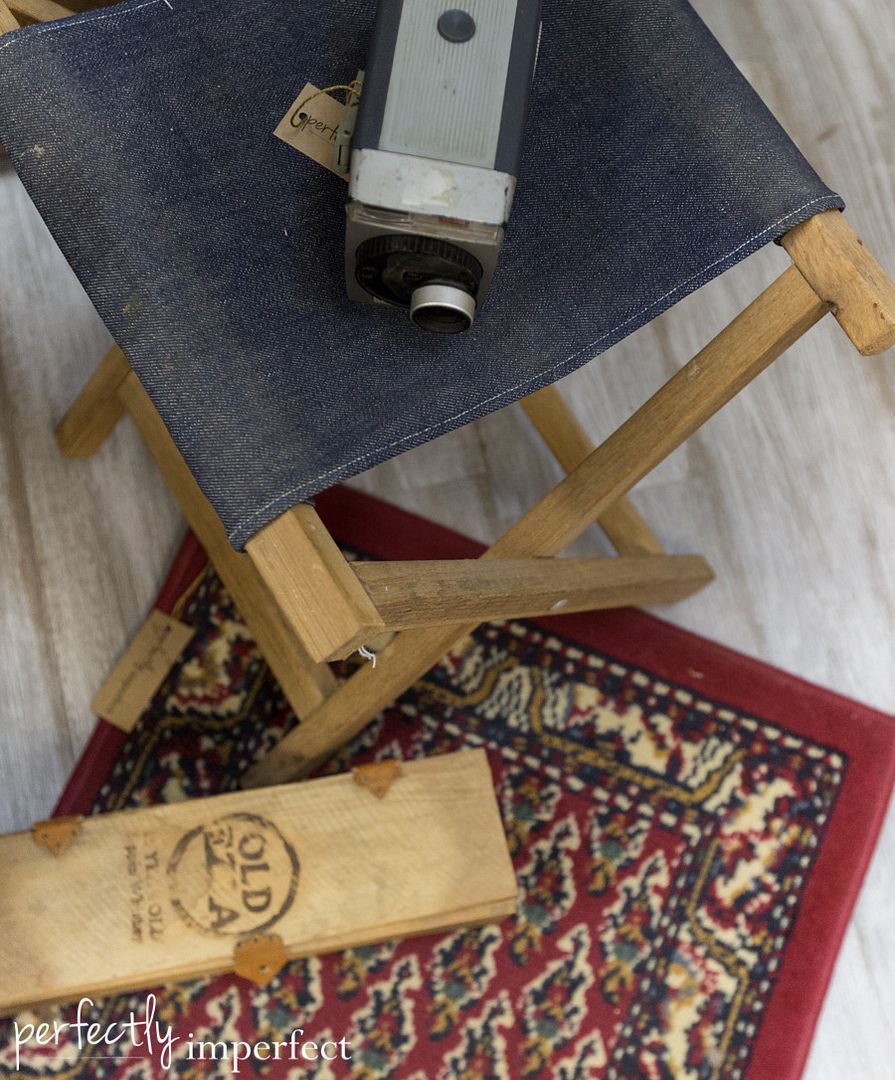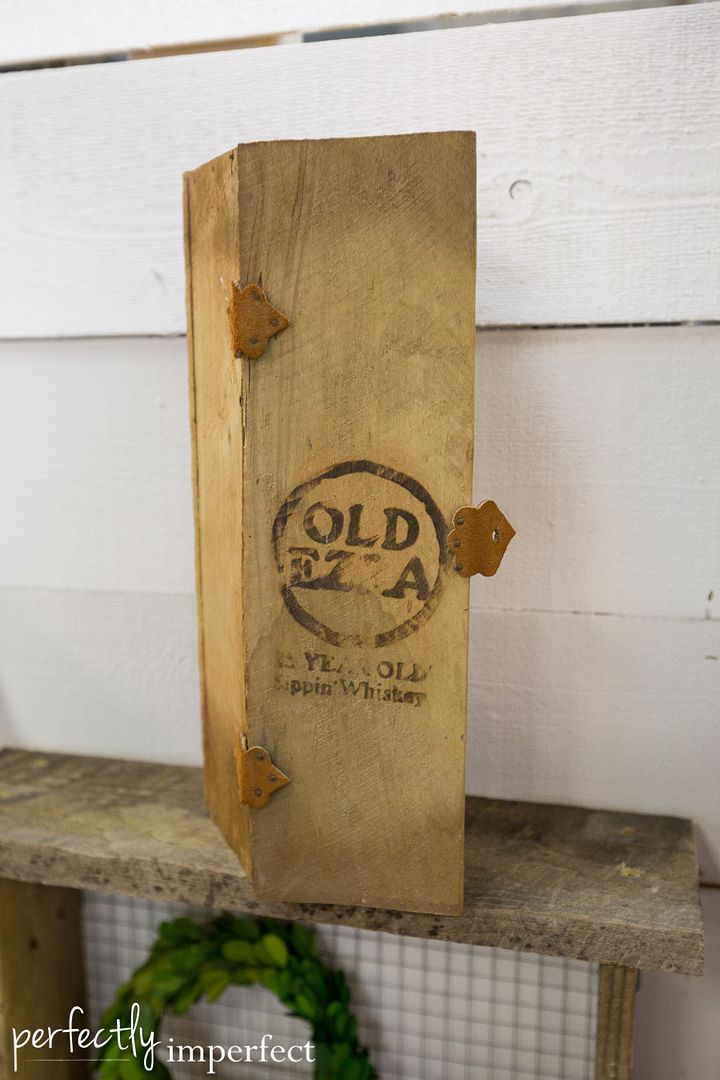 This old whiskey box was another I loved.  I considered taking it home to my dining room built ins a time or twelve.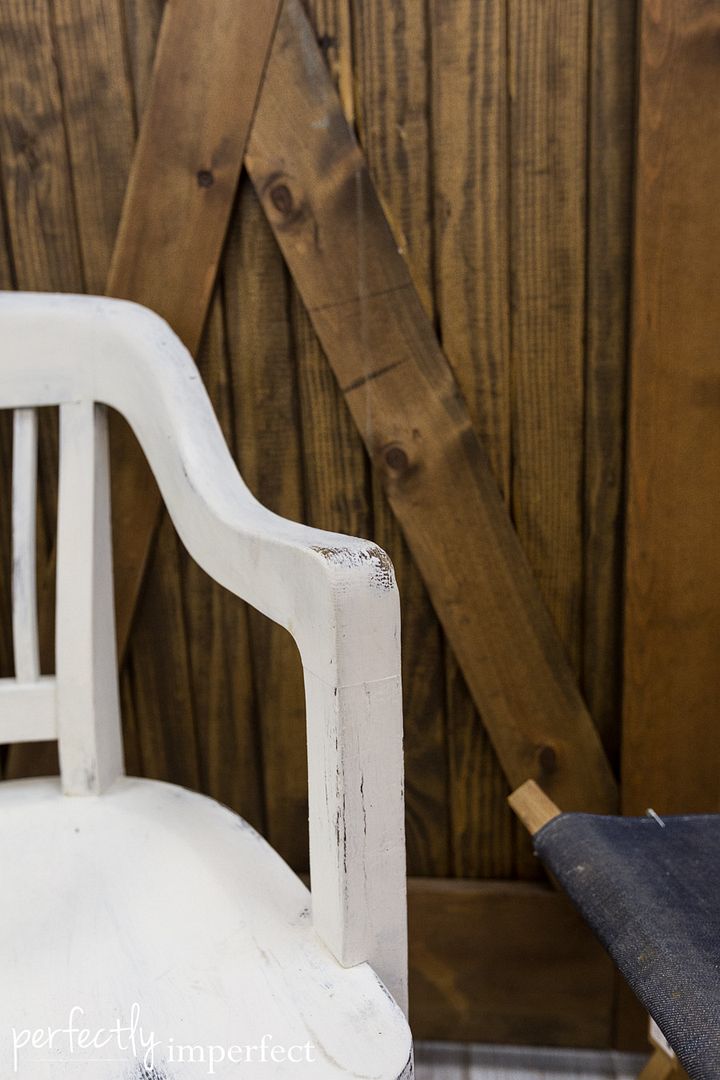 I'm going to snap a few more pictures of the few pieces that didn't sell at the Chapel, and stay tuned for our Market displays this week.