August came and went in five minutes.  I gave myself a bit a break from blogging, and enjoyed the last few bits of summer I had with the kids.
This little lady turned 6 and within a few weeks, she and her brother were off to school this year…
Most of you know that we've been homeschooling the last 3 years.  It was one of the biggest blessings and coolest times in my life, and letting it go has been bittersweet.  I'll write a separate post to fill you in more, but for now, I'll tell you this is the right decision for us and the right timing.  So far, the kids are loving it and I'm so proud of them and for them.
Except Ava hates her uniforms.  Says she feels like a boy.  Not dramatic at all.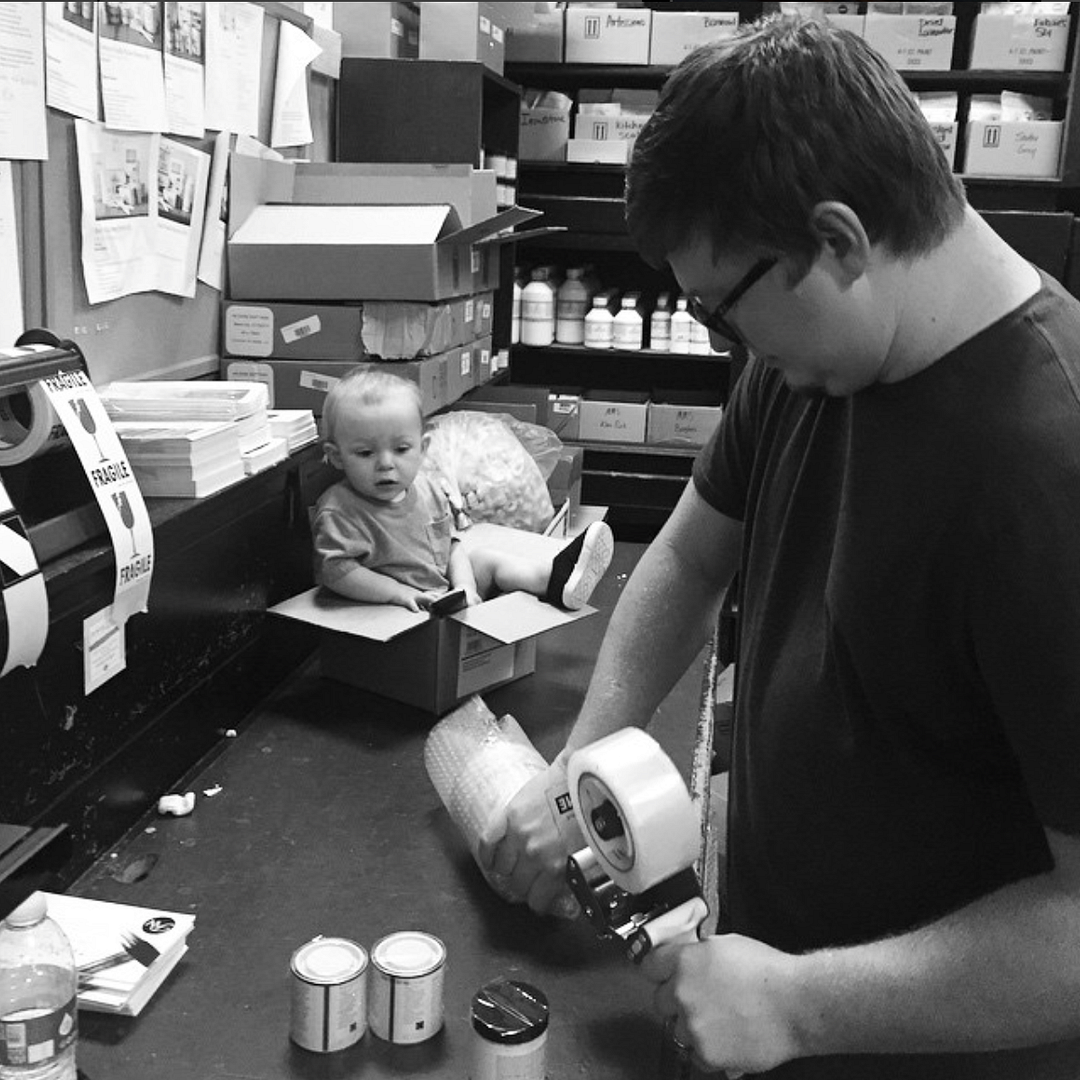 We focus lots of our energy at PI online, and you guys have been keeping us busy lately.  Max keeps us happy and entertained while his dad gets you your product…I know.
If I could send him to you, I would.
But then I'd get arrested.  So you'll have to settle for paint/pillows/cotton.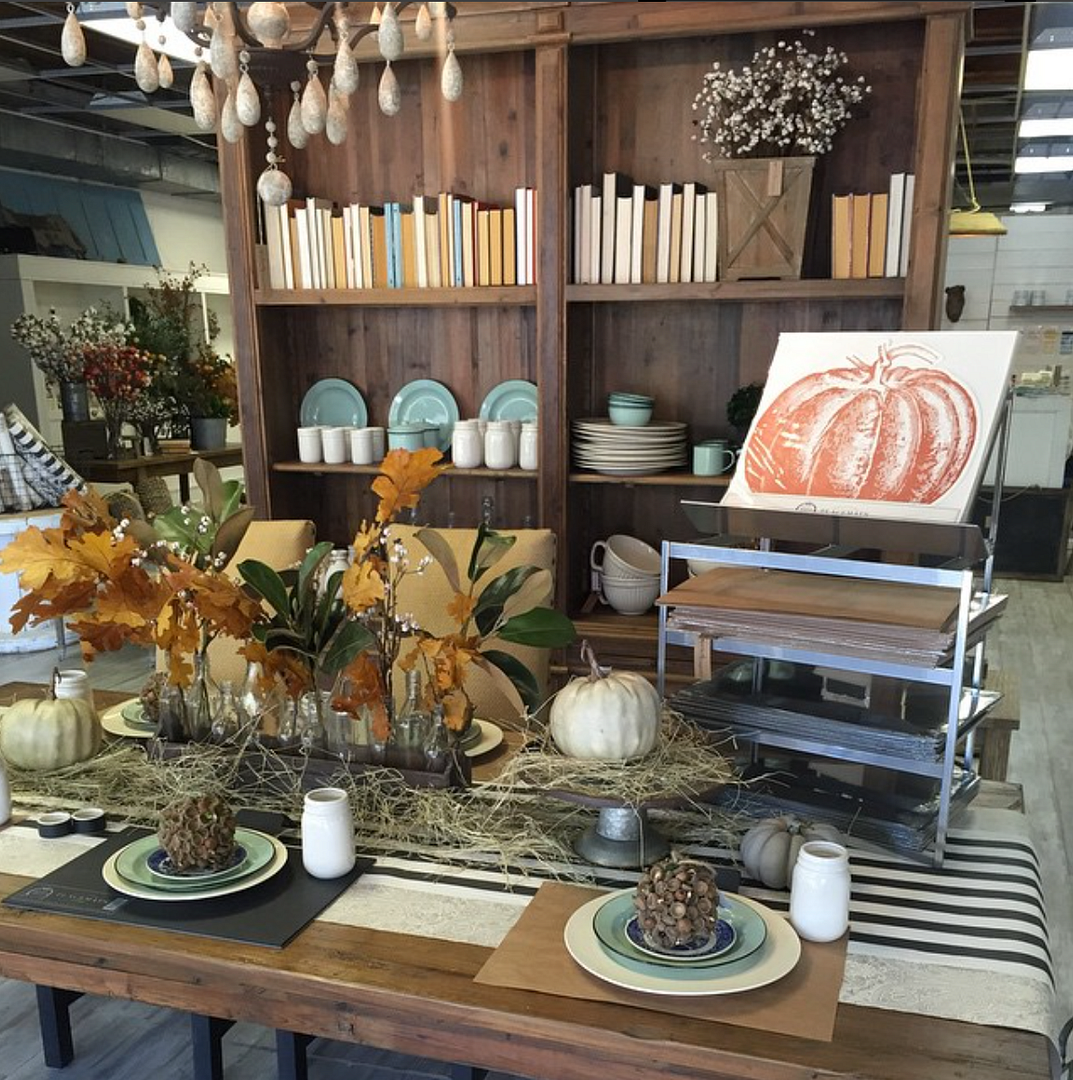 We've been pulling fall out in the shop (see coupon below!), and I'm loving the look this year.  We're keeping it simple and fresh, with lots of natural colors and textures.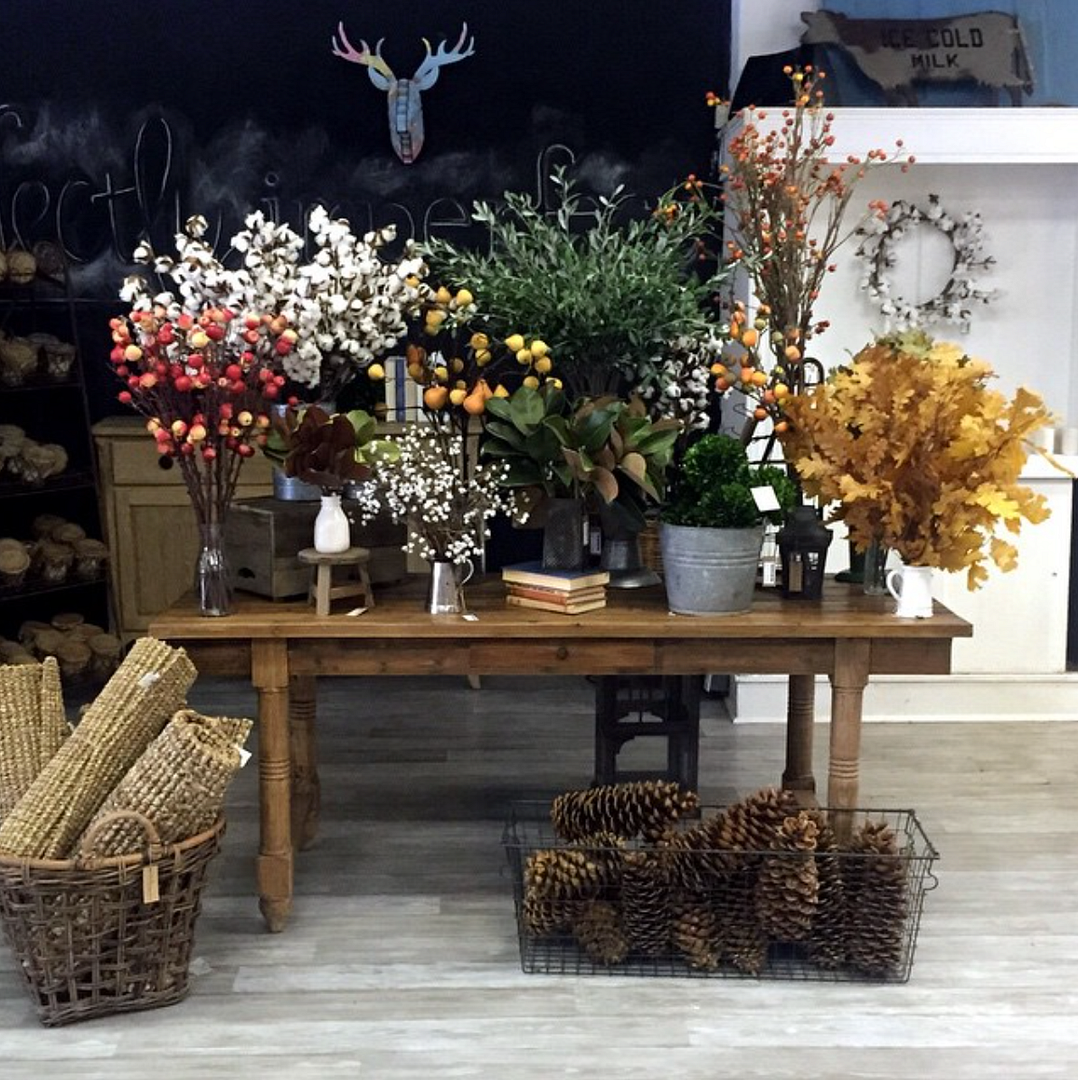 We stocked up on preserved and artificial stems that look so real this year…this table makes me happy.
I realize it doesn't take much.  But a few stems of cotton and preserved oak leaves really do it for me.
P.S.  Having a fall stem sale over at the online store, so snatch them up while you can…
Click the banner above to head on over to shop the fall preview sale & to see all of the new collections listed.
We're in high gear, getting ready for The Market on Chapel Hill…stay tuned for our market inspiration tomorrow.  Can't wait to see some of you there!