Good Morning from the beach!
I'm sitting outside enjoying my morning coffee and wondering if I ever have to come home.
Do I??  Maybe nah.
We've been digging around for inspiration while gearing up to work on some projects both at my home and for clients…and we decided to start a little new series around here.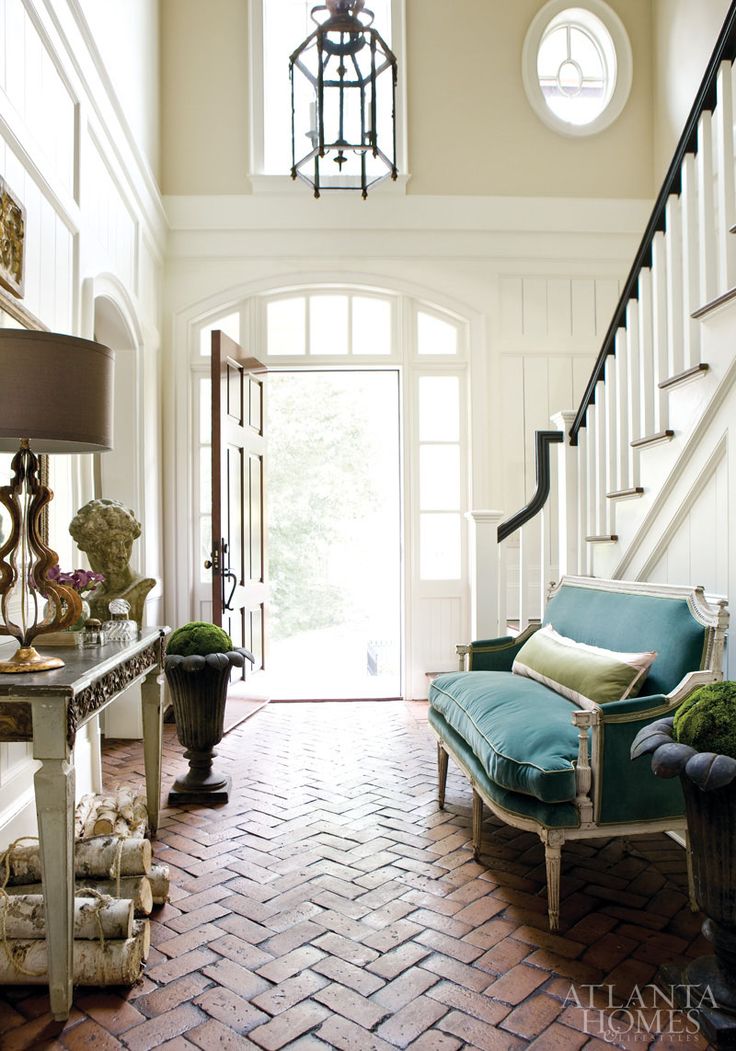 Source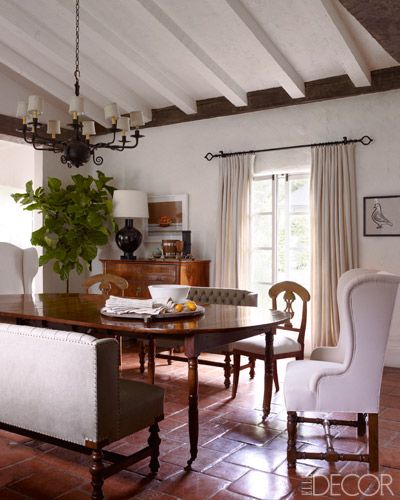 Source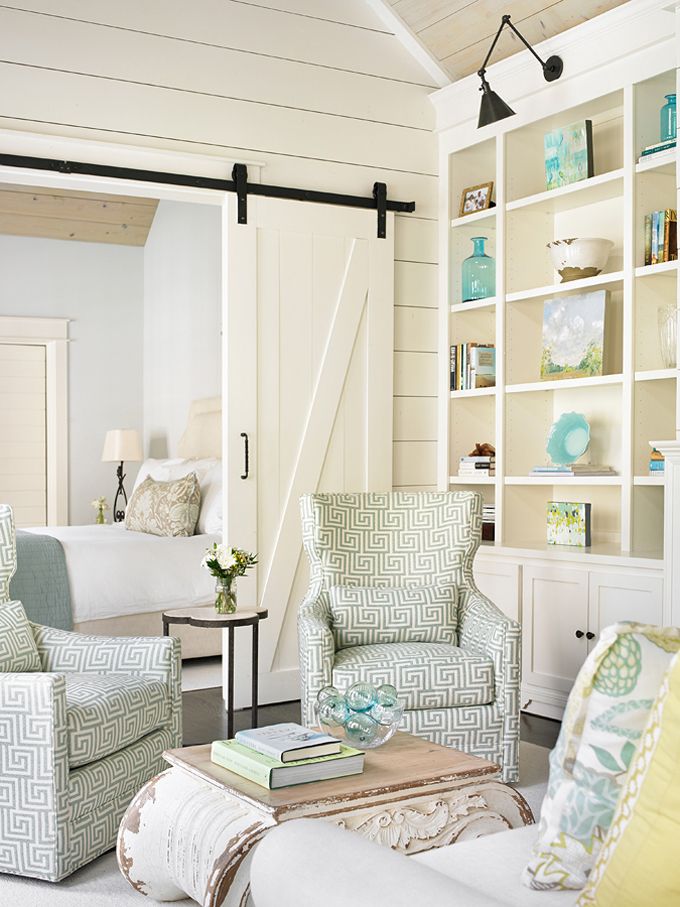 Source
The girls and I did a little online digging and found some of these lovely items for you guys.  We'll find rooms we adore and help you find some of our favorite elements.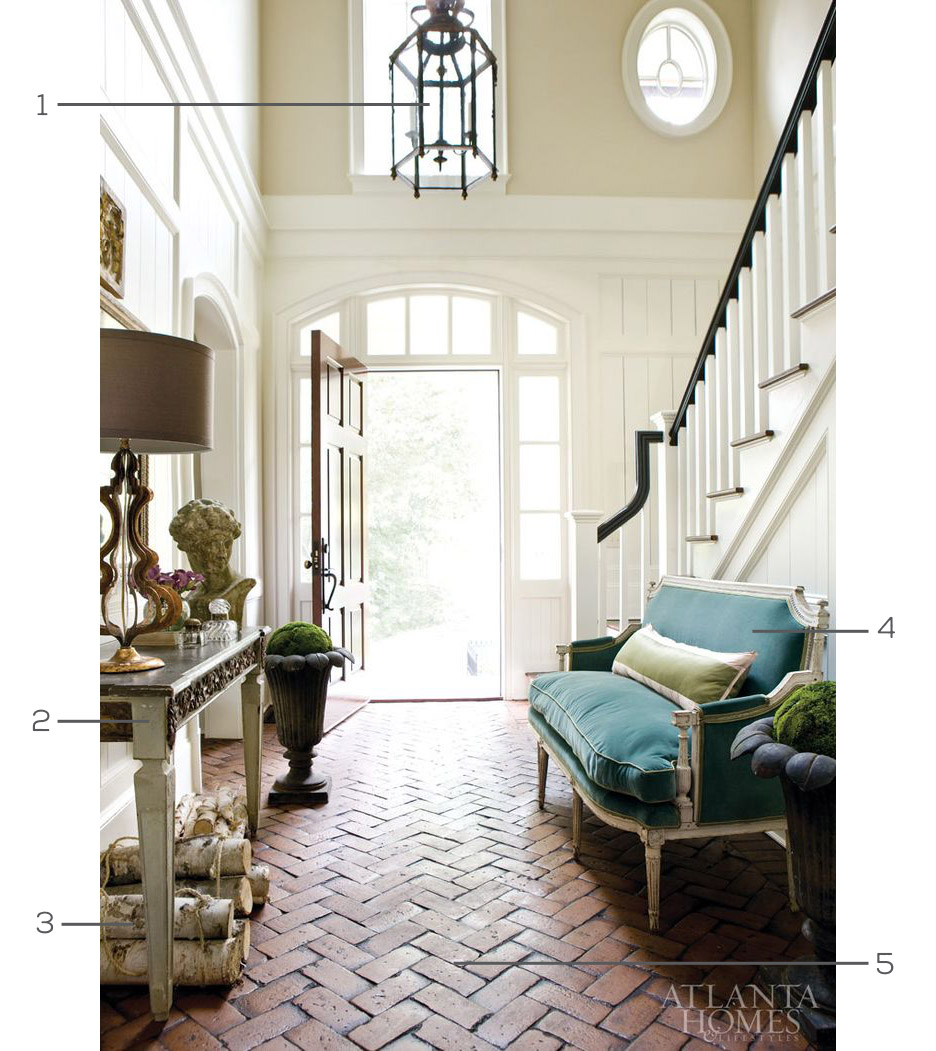 1. Pendant  |  2. Distressed Console Table  |  3. Faux Wooden Logs  |  4. Settee  |  5. Brick Paver Flooring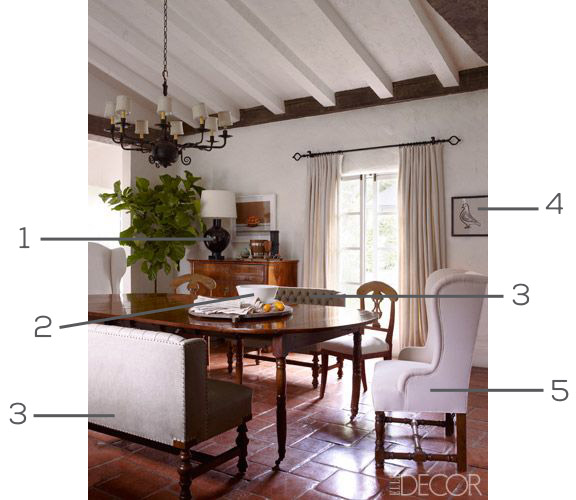 1. Black and White Table Lamp  |  2. Creamware Bowl  |  3. Dining Room Settee  |  4. Bird Wall Art  |  5. Natural Linen Tufted Wingback Chair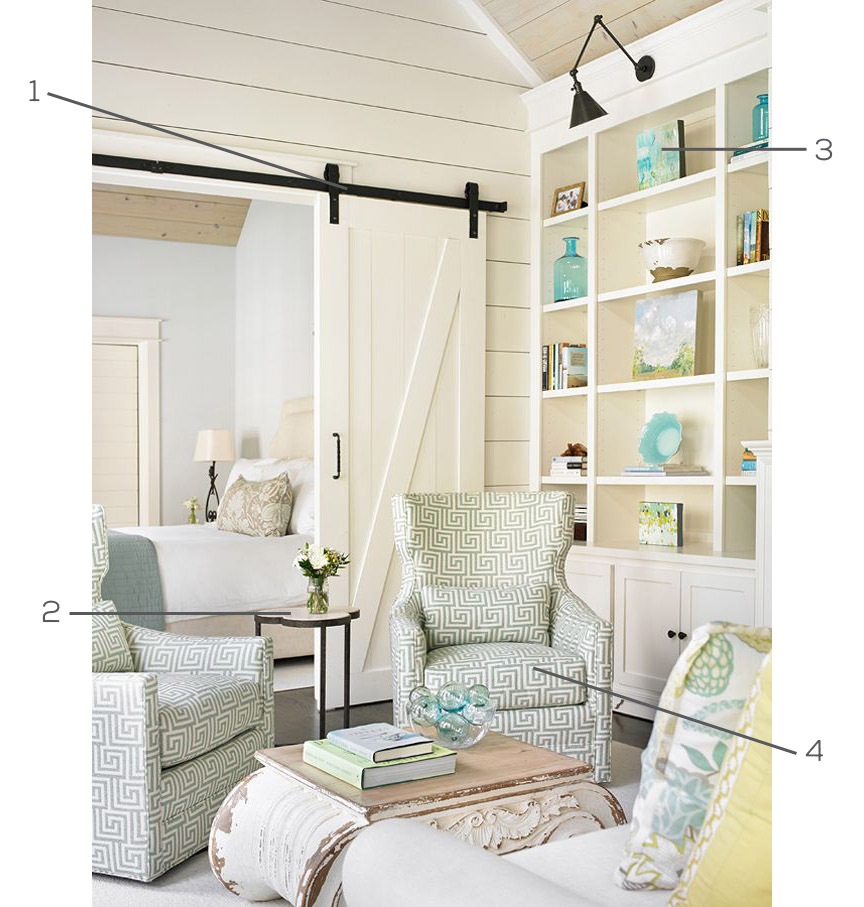 1. Barn Door Hardware  |  2. White Top End Table  |  3. Blue Art Work  |  4. Chair Fabric  |  If you like the barn door, give us a call in store or shoot us an email and Matt can customize one just for you!
It's Friday, friends. Hang in there!
Off to chase the kiddos around…