Happy Friday, friends!
We have always tried to cultivate a life of learning around our home.
I think everyone does, really. Once we started homeschooling, our kids' interests became a huge part of our learning together and that means sometimes we break out the abacus.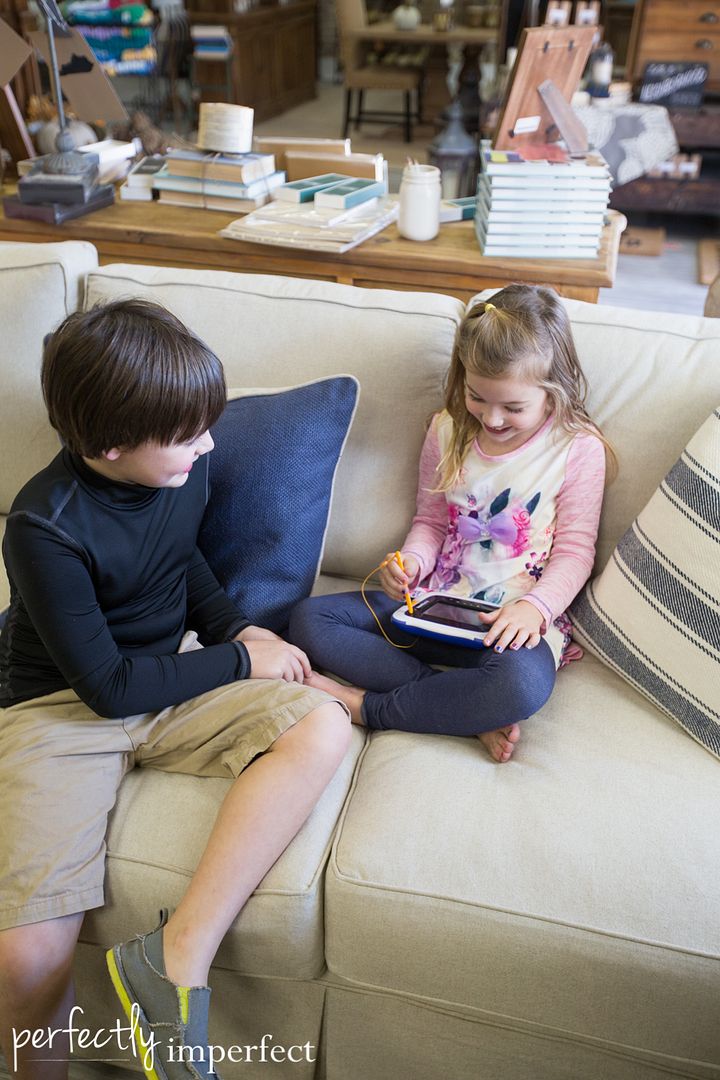 And sometimes, we break out the fun gear.  The folks at Vtech Kids were kind enough to send us the new Innotab 3 Plus, and the kids are having a blast with it.
It's got a fun touch-screen so they can use the stylus or their little fingers to easily navigate the system.  I also have a thing about gaming systems–if it says from 3-9 ages, then I'd love for my 5 year old to be able to use it without asking a million questions. #sorrybabybutnotsorry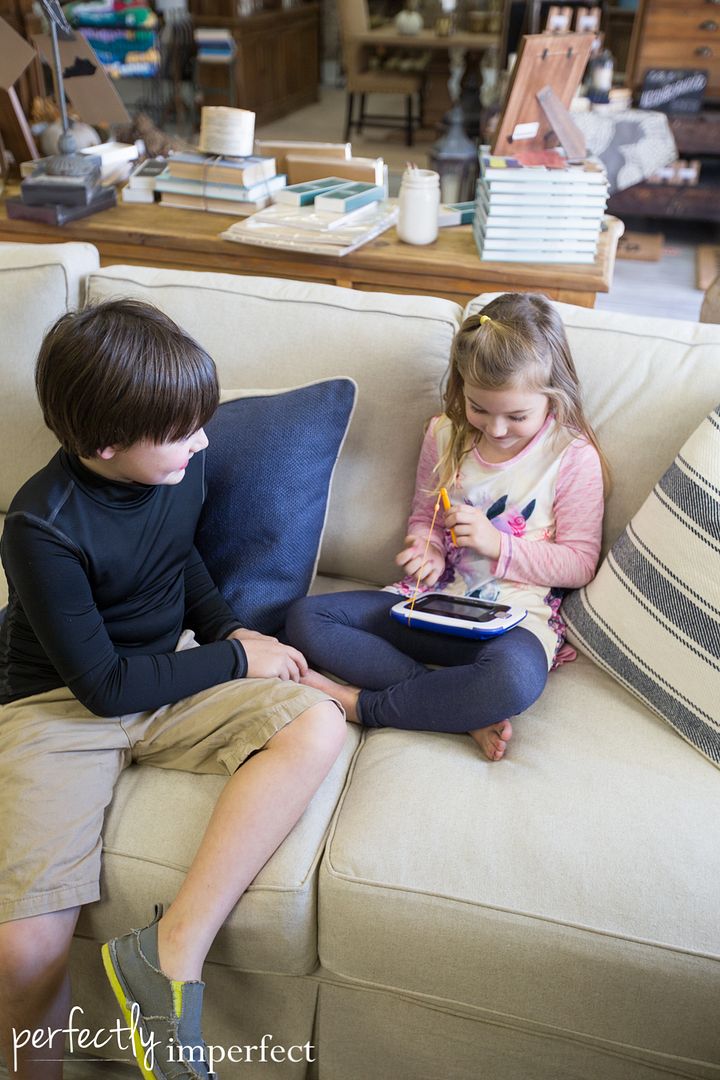 When we opened the package, I was thinking that Ava would be the one playing with the Innotab, but they've both been digging it.
Grayson is loving the camera, following everyone around the shop videoing tours and interviews.  Cutie. The kids have just played on the 12 apps that came with the Innotab, and have enjoyed them all so far, so we're looking forward to downloading some new apps to try out.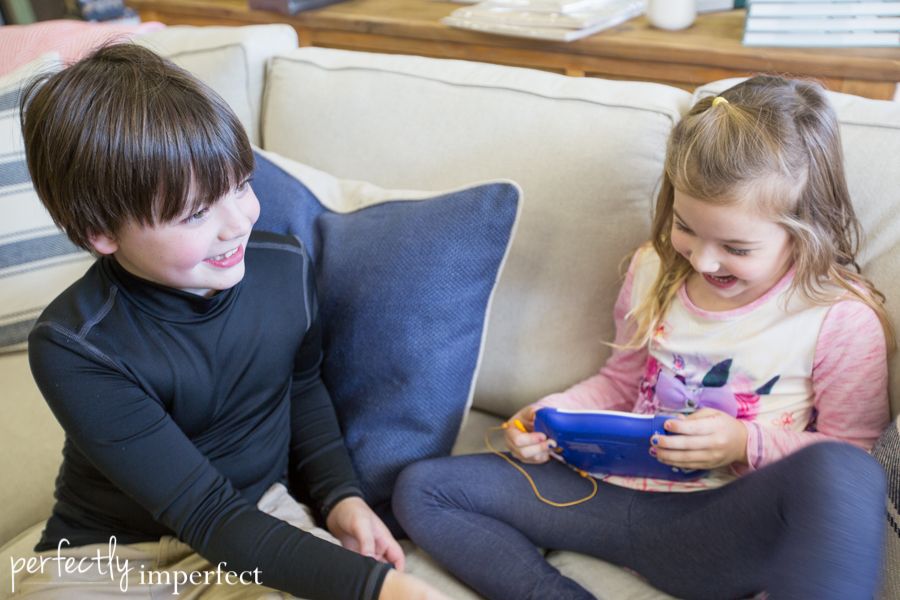 The folks at Vtech Kids have kindly decided to give one more Innotab 3 Plus to one of you lucky readers!  Little early Christmas present for someone. Just comment today on this post to enter the giveaway, and the winner will be drawn on Monday, October 20th.  Good luck!
To follow Vtech Kids on Facebook, Click Here. 
disclosure: we were provided with a Vtech Kids Innotab Plus 3 in exchange for writing this post.  Opinions are 100% our own.  Giveaway open to U.S. readers only.