Well, the weather teased me.
We had a couple of Fall-ish days, and I got all excited and broke out the plaid and riding boots.  And it was blazing hot yesterday so I came home all sweaty and puddly.
Yes, puddly.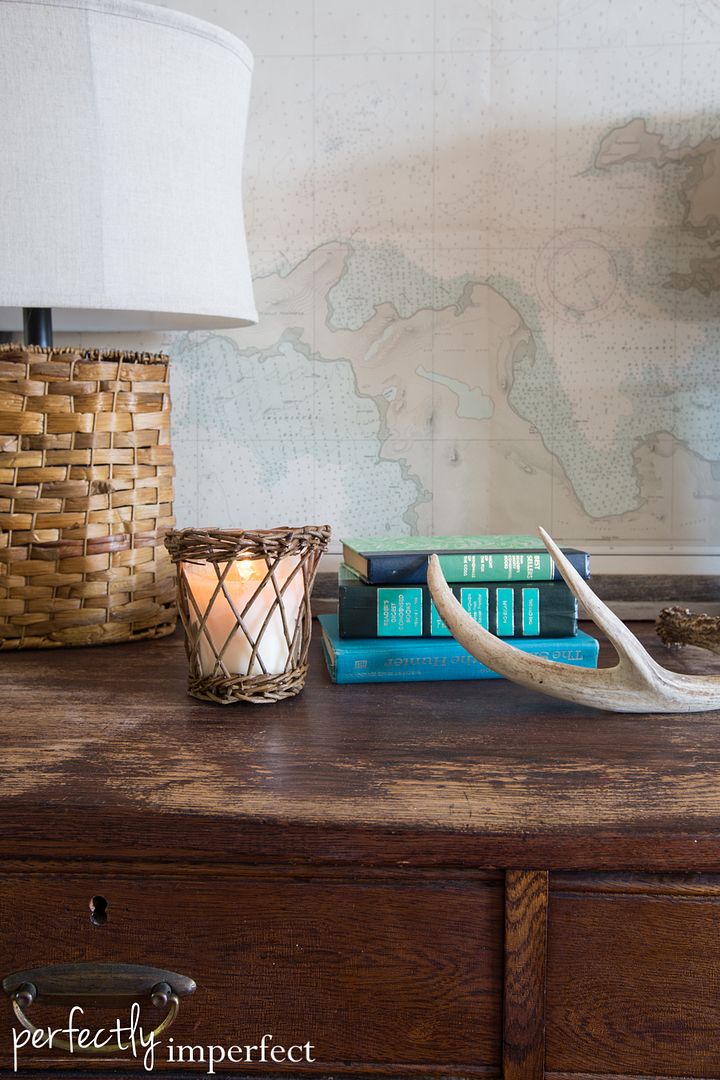 Our Fall tour this year stuck to mostly the dining room, and while we've added a bit more fall around the house, we still kept it super simple.  Some years I like to go all out; I enjoy it since it's one of my favorite times of the year.  But some years are a bit more hectic, and those years, we keep decor very simple.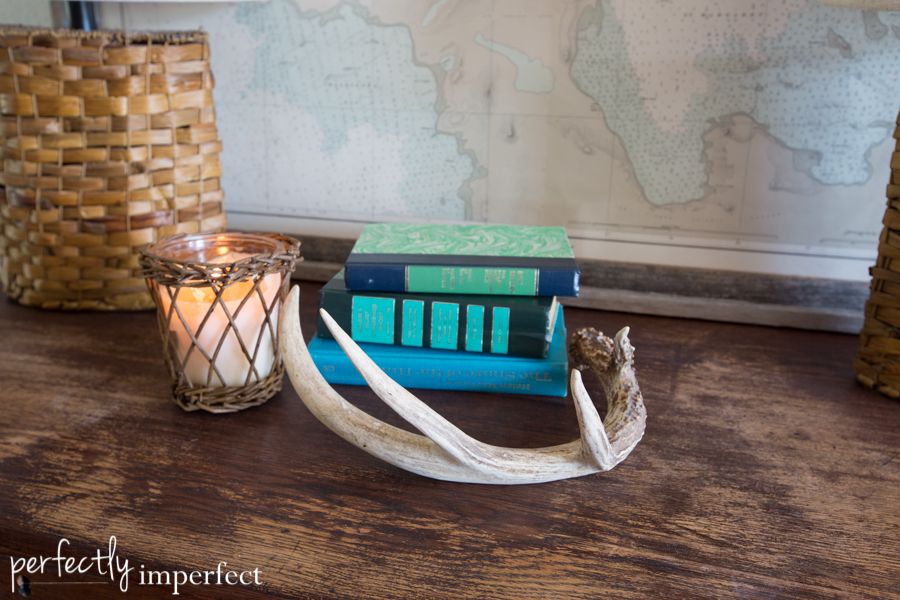 An antler here or there, warm candlelit light, and cozy throws are enough to create some understated fall ambiance.  Fancy word for glow.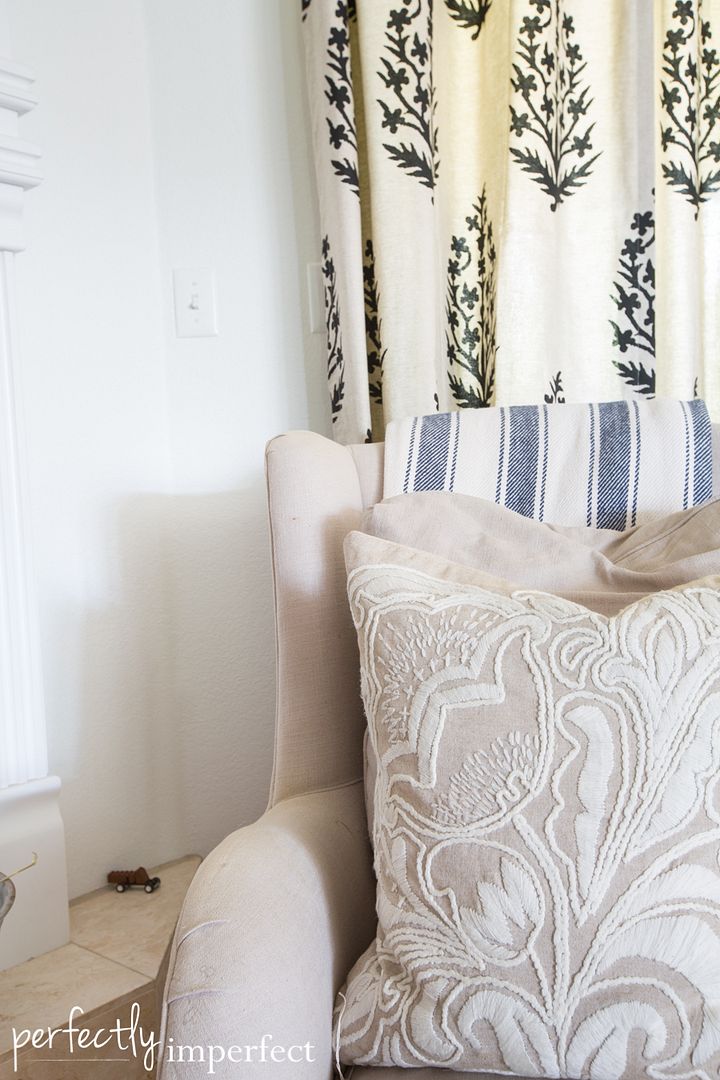 P.S. I love, love every single Dash & Albert throw we have in the house.  Best weight, softest cotton…just the best.  P.S.S. Love it when itty-bitty toys make it into the shot.
We kept the mantel the same, adding in a pumpkin and some wheat on the hearth.
Again, sometimes I'm in the mood to change the mantel four or five times a year, and sometimes, I'm not.  It's important to know that you can add some fall or holiday flair in places you don't feel like overhauling.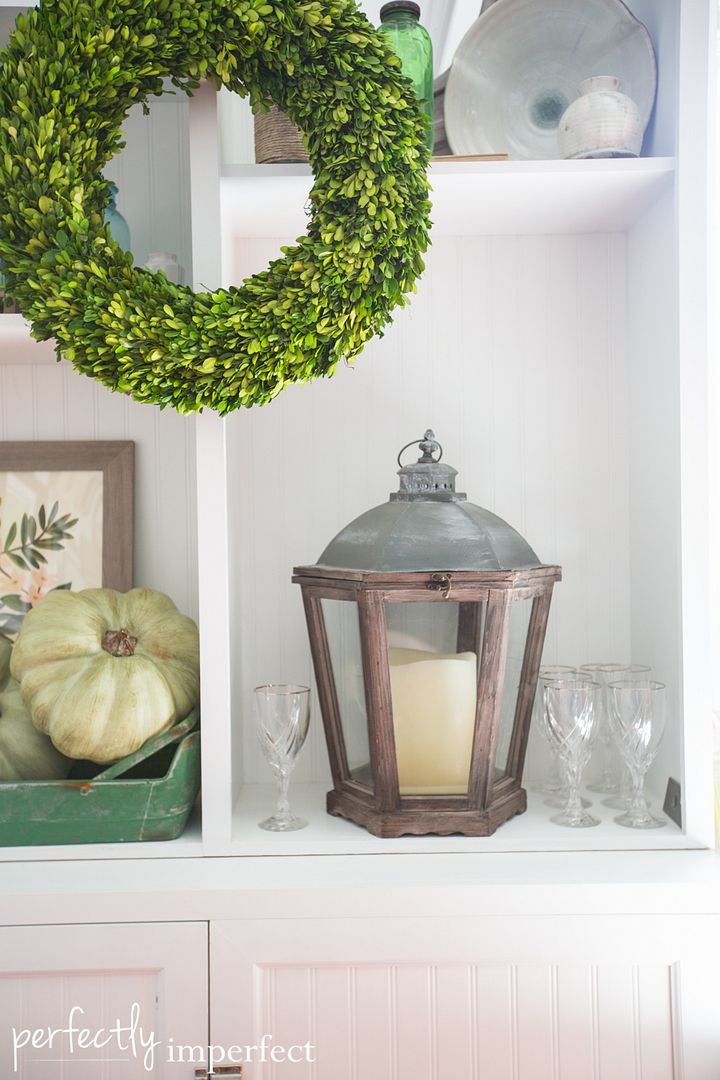 And I've found that preserved boxwood transcends all holidays and regular decorating days alike.  Amen.