It's Sunday.
It's 2:30 p.m., and I'm in my pajamas writing and drinking a cup of coffee with organic Salted Caramel syrup.  #sorrynotsorry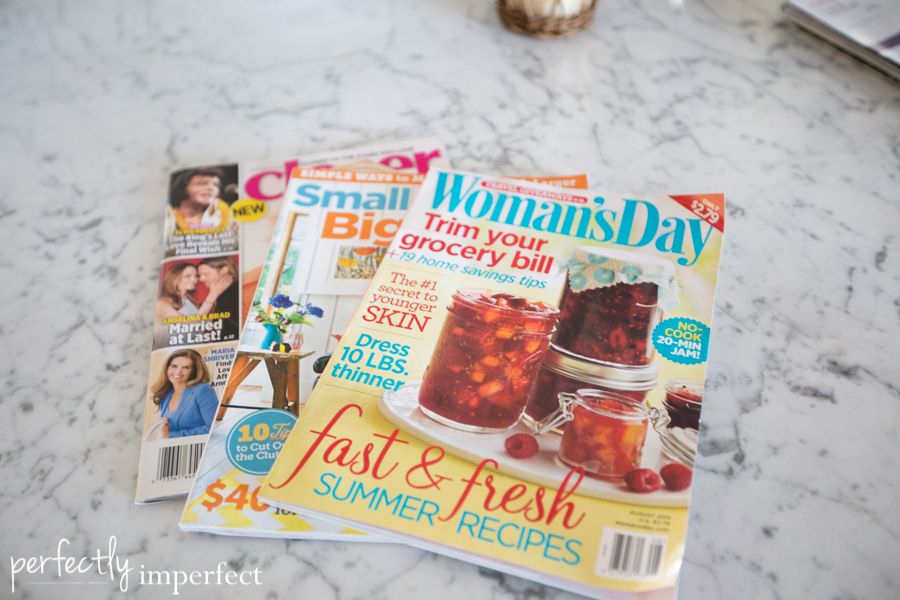 I think I'm a bit worn down since I've fallen asleep the last few nights in seconds after my heavy head hit the pillow.  The day is beautiful, and I hate to be cooped up lying around all day.  BUT, there is something to be said for rest and fancy coffee in your pi's.
As I was planning out this week's posts, I remembered I never shared on the blog some magazine features of late.  It is beyond an honor to be included in these publications, and while it feels funny to write about that (always), I want to thank these wonderful folks for featuring us and our work.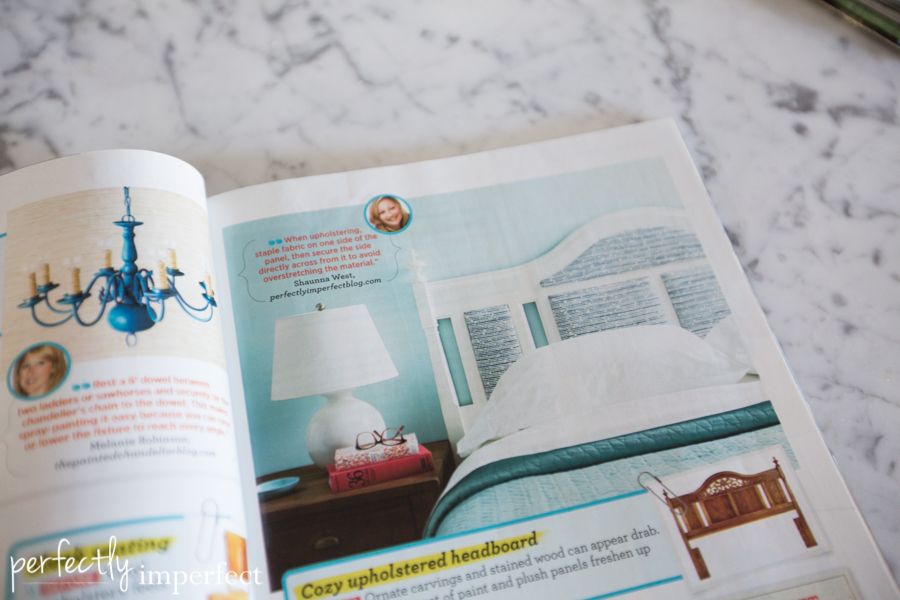 First up, the September issue of Woman's Day.  It was such a big deal to be included with some other bloggers and furniture rehabbing friends–they interviewed me for a fun upholstered headboard project.
Small Spaces, Big Ideas August
 There has been some fun hype and features for my book  lately, and I'm very humbled at the thought of people reviewing my work.  Reading their words means quite a lot to me, and only makes me want to work on another.  Someday.
And then there's Closer magazine, the September issue.
I have to say, I thought it was pretty funny to be included in a celebrity news magazine.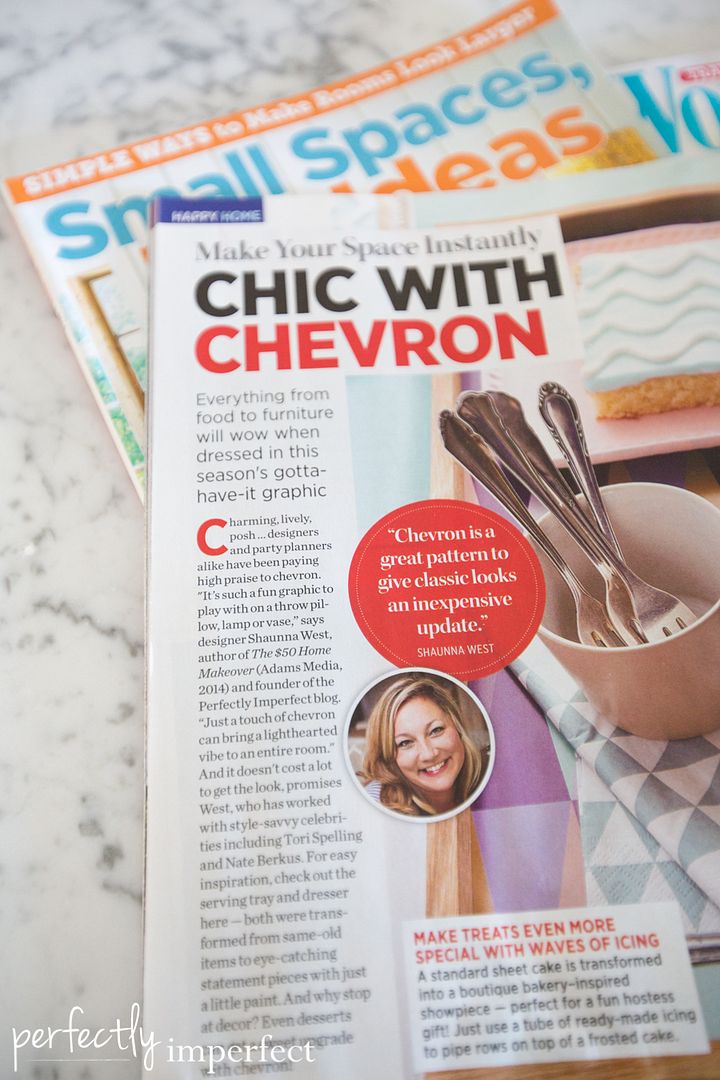 I did a quick email interview with them, and they were kind enough to feature the book and blog.  And while I wouldn't say that I've worked with Nate Berkus and Tori Spelling, I guess we've been featured by them, so it's all good.
Thanks again to these lovely publications–and if you'll excuse me, I should probably get out of my pajamas.
Maybe.
Probably not.