Remember that time when I foolishly said I'd be completely organized in 3 months??
Well, needless to say that was a bit idealistic.  I will say, however, we continued all spring and summer to purge and organize, purge and organize.  I think we've covered everything minus one closet (that's partially done) and the garage.  Because we will have to reorganize the garage quarterly.  Every year.  For the rest of our lives.  Amen.
After all of our work, I had no idea how things got so messy and so chaotic.  Throw a few room redos, starting school, and a huge change in schedule into the mix, and you've got a recipe for a fairly dismantled home.
I had Saturday home this weekend.  I spent all day going through every single room minus the playroom (since I'd just done that the week before), putting things in those places we've carved out, the places where all the things belong.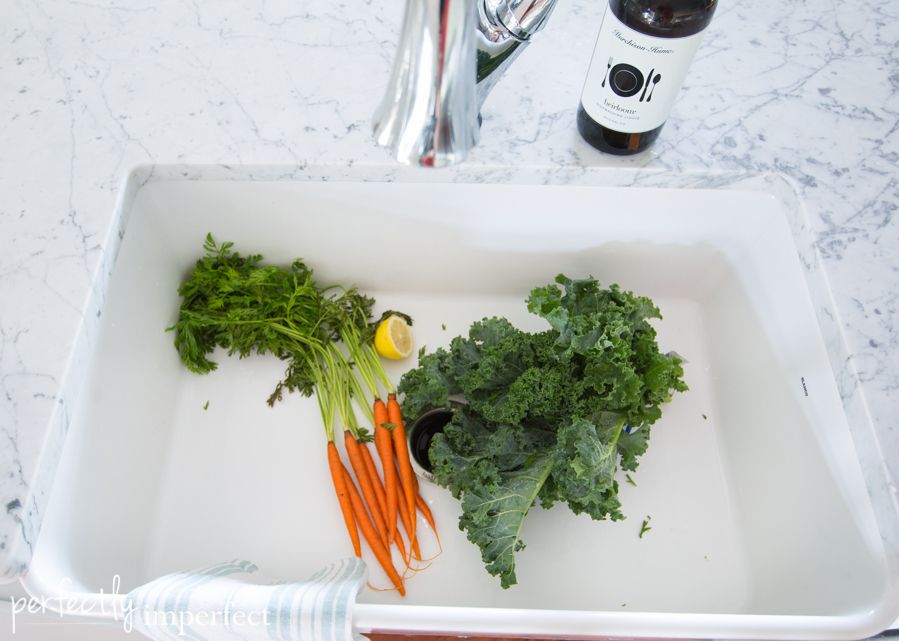 It felt exhausting and it felt good.
Seeing blank and clear surfaces is good for the soul, mine anyway.  I've got a few more places to tidy up, but the main pile-up zones are done.  I've been able to start shooting the kitchen, and that's been also good for the soul.
We've been done with the major work for the last 2 months, but we have been waiting on some final hardware and an old door before showing you guys the progress.  We'll share all the nitty-gritty details, but be on the lookout for the full shebang soon.
p.s. those are chia seeds, and yes I do eat them. in smoothies and on pancakes. 😉
I might add a bit more decor, like something above the laundry door or just the right something to hang on the wall next to the cabinets, but the bones are done.  Coming from someone who decorates for a living, it's freeing to work on a space that requires very little fluff.
Speaking of fluff…
Working on a couple of fall photo shoots has been fun, too.
I'm a weird one, I tell you.