I've been in photography/styling/inspiration mode for a couple weeks now that we are finally gearing up to shoot more of the look book.  After browsing around a bit, I ran across this styling from Heather Bullard (whose work I adore)…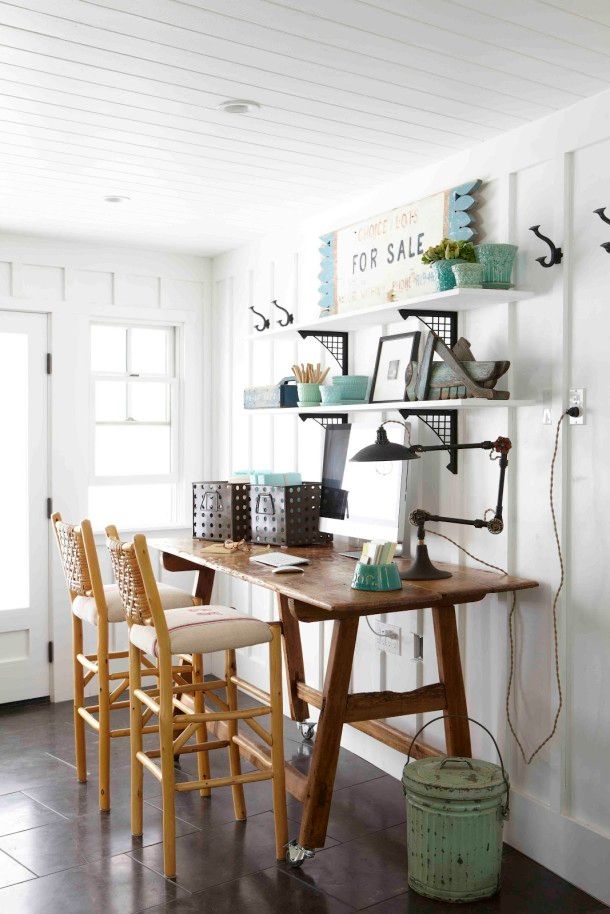 Amazing styling (and home!), right?  This shoot was featured in the June 2013 issue of Country Living.
Board and batten, white, warm wood with some pops of color and industrial accents create a gorgeous farmhouse/cottage style.  I LOVE this bath…
I'm now ready to rip out my vanity and trade it for a gorgeous repurposed old farm table.
Heather's styling of this California home is gorgeous (and so is Heather's entire portfolio and blog), so head on over for some major eye candy.  For even more inspiration, follow Heather on Instagram and Pinterest, too.
P.S. The owner of this gorgeous home has a blog, The Polished Pebble…Um, can we come visit??