It has been such a wonderful few days.  Turning in the first half of the book felt great, and even though I should probably be doing lots of other things, I was just ready to play around in with some of our fall products (and decorate my home for my little man's birthday party).
Since opening our online shop, Matt and I have just been hanging on for the wild ride, and really have just had a breath in the last few months to pay attention to marketing and photography, and developing look books and online customer experience.  That has a lot to do with that letting go we talked about.  I'd been thinking about taking some of our items down from the shop, and spending more time shooting lifestyle moments of the online products.
Then I saw some of the images Marian has been taking of her milk paint line.  I was sold.  Eventually, I'd love to limit what we put up there seasonally and spend more time showing how I'd use the items in real life and in my own home, essentially why I chose them for our shop.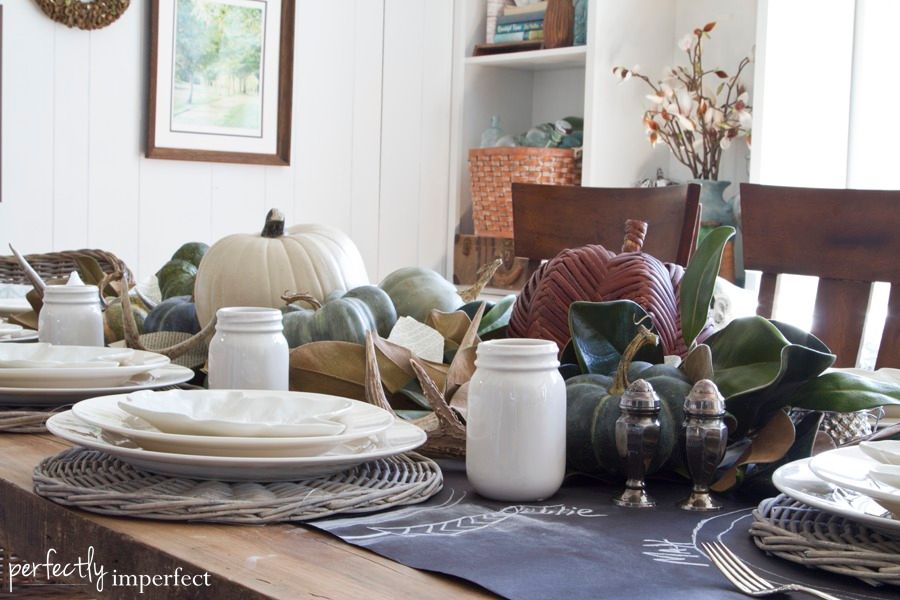 I started playing around with a fall tablescape and sort of finished just in time the day before Gray's birthday party.  I would have liked to add a bit more like napkins and a few more things, but I wanted to snap some pictures before the party.
Although it's very neutral, I'm in love with the sharp contrast of the black and cream and the metallic accents here and there.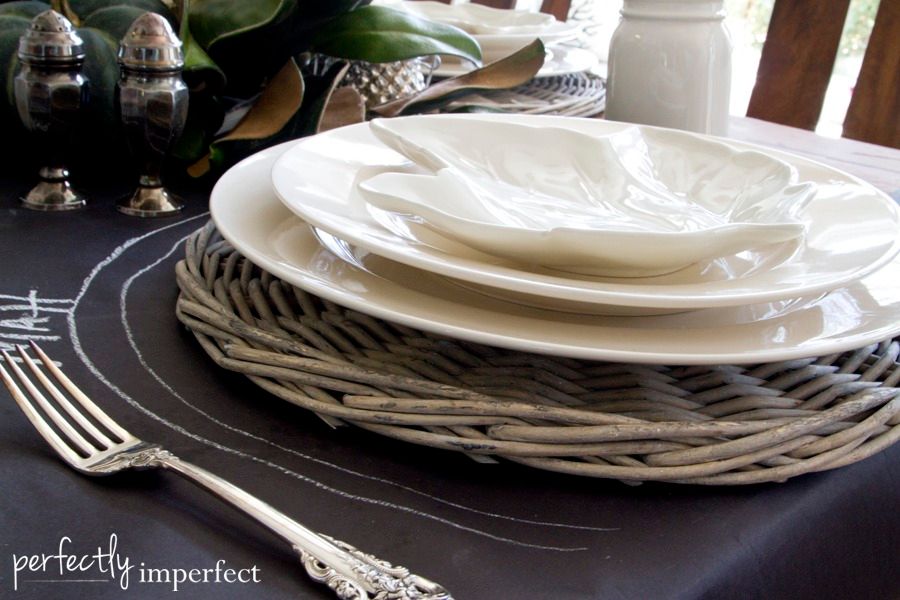 And when I say I'm in love with this Chalkboard Paper/Runner, I can't say it loudly enough.  I love that while I can throw it on my table for a fun runner, it can also be for gift wrap or papering the back of a bookcase, etc.  Plus, I love the price.  I'm thinking of using it in a book project I've got coming up….keep you posted on that.
We got all of the new creamware pieces listed (think milk bottles, pint & quart jars, children's tea set, & serving pieces), and I am digging these drinking jars.  I may have a hard time taking them back to the shop.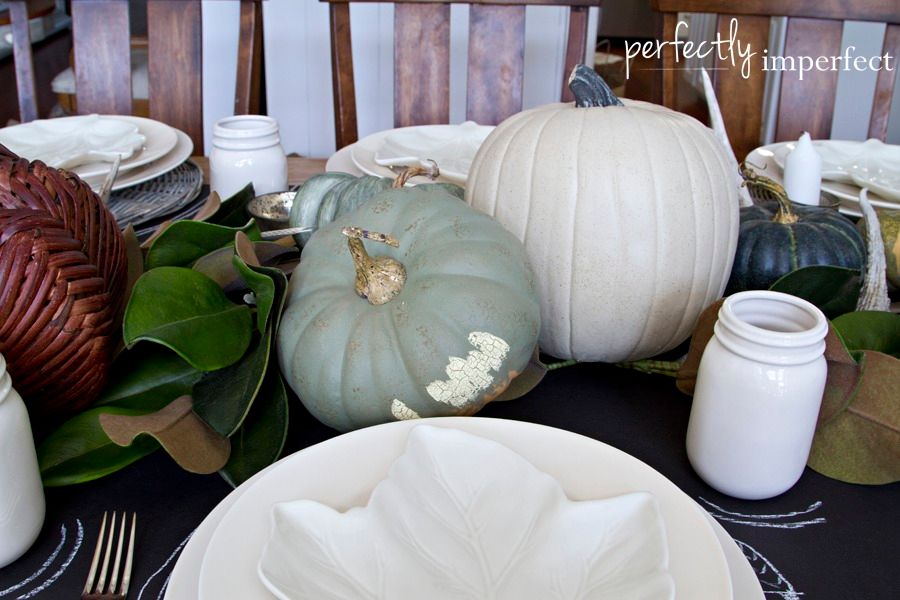 The centerpiece of the table is made up of faux magnolia leaves (which look pretty amazing if you ask me), deer antlers, book page leaves, and faux pumpkins.   I just layered it all on in a loose way, creating a casual runner.
I've been up to to other crafts and projects, and will share those soon!
In case you want to check any of the products I included in the shoot, here's a list below…
Have a great day, everyone!