How was your weekend, friends?
I'm still resting some, from my weird chest injury, but Matt was busy working on projects for the book and our house.
Since things have been a little nuts around here, I basically planned Grayson's birthday party one week out.  I know, give me "mom of the year" already.
Some of it may have had to do with the theme.  Lego Batman.
Yes, really.  I didn't know there was such a thing in this world.  Apparently, it's a game on the Xbox 360…um, he doesn't even play on an Xbox.  So, I started looking around and was sort of at a loss.  #notthemostpopulartheme
Well, despite waiting, Matt, Julie, and I pulled some ideas together about one week from his big day.  We were able to spend a couple of hours looking for decorations…hey, major plus of a fall birthday is lots of costumes and decorations that can double as party decor.
On the day of, I got my chili simmering in both huge pots, got gifts wrapped, and we even went to a friends' birthday party that morning.  I had all the intention of shooting the party setup, but my plans were thwarted by the sloooww upload of camera files.
By the time I quickly shot these pics, kids were poking at the food, the backdrop was falling down, and there were a good 30 folks waiting on me to get done already so they could have some chili.
Perfectly imperfect, right?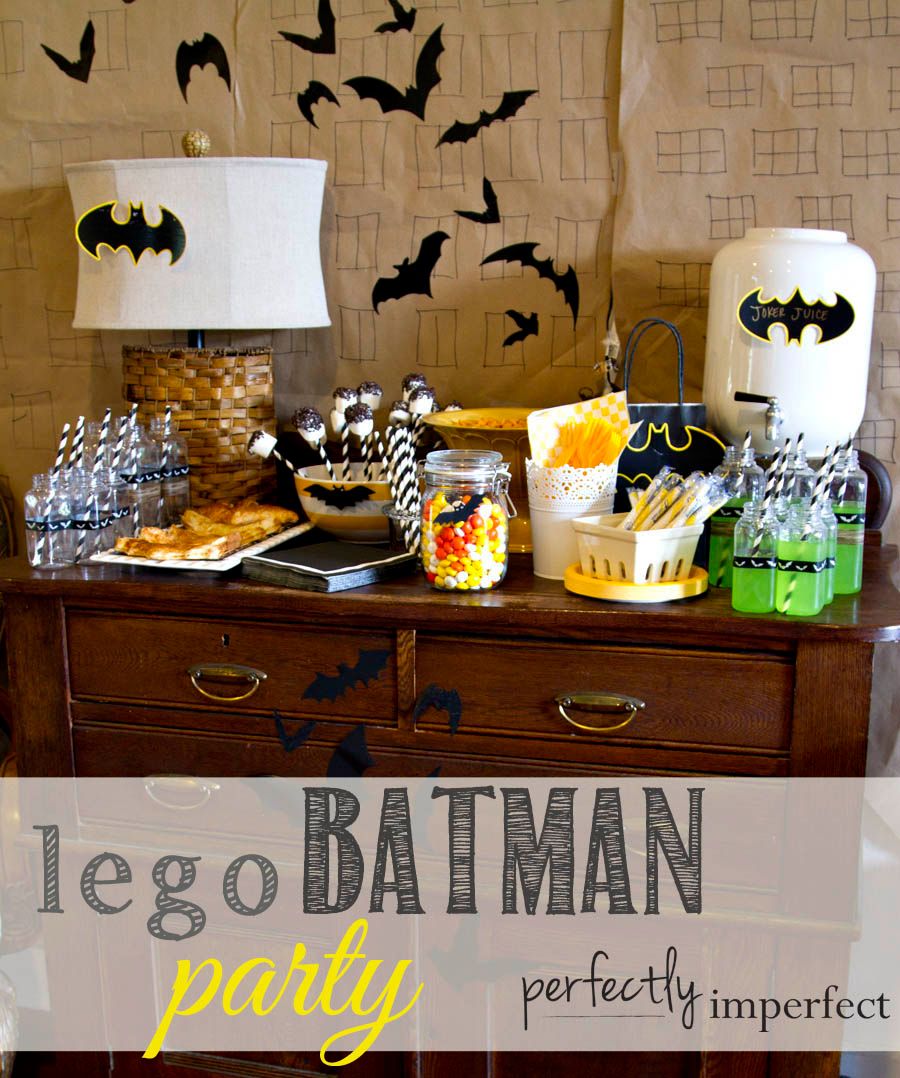 Despite that, though, it was such a great day.  And while it doesn't have much to do with stuff, our little man kept saying to me, "Mom, I really appreciate everything you are doing and all of your hard work for my party.  I really appreciate you and love you."
Enter soft, choking sobs.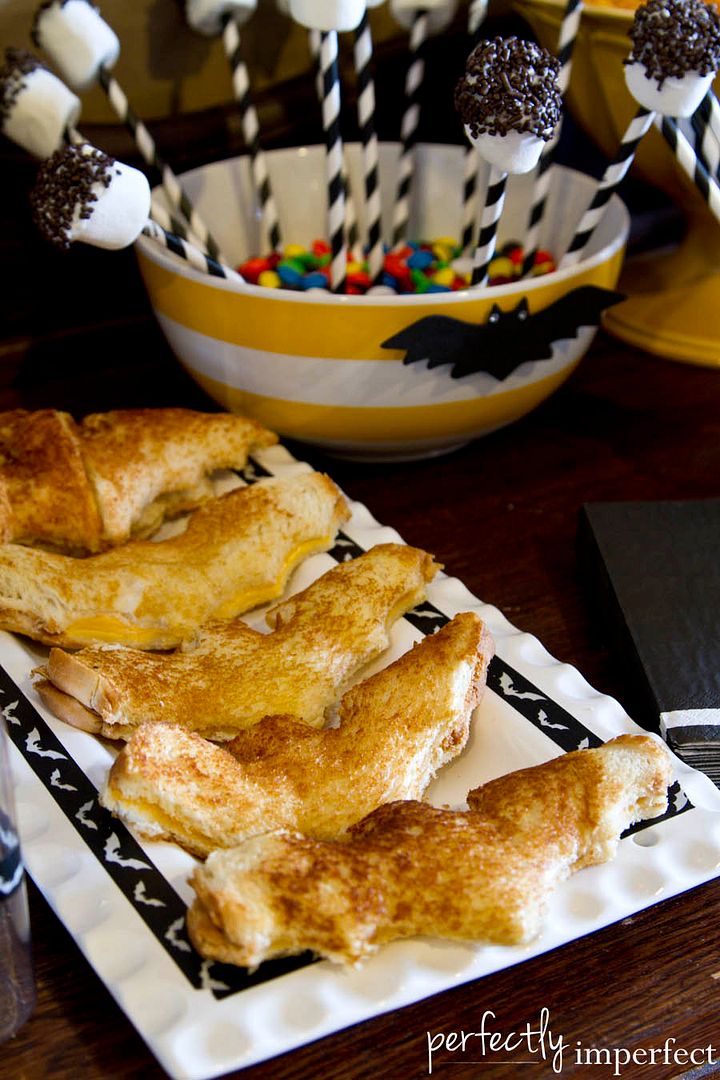 Our menu was simple: chili for the main dish, batman grilled cheese sandwiches (bat cutter from Williams Sonoma), White Chocolate Dipped Marshmallow Pops, candy corn m-n-m's, fruit, and goldfish…and of course, cake.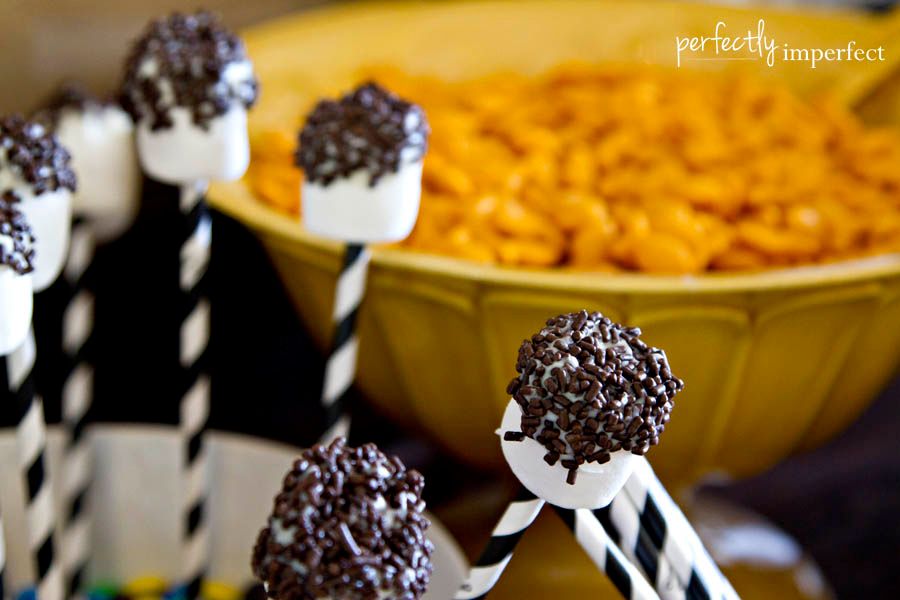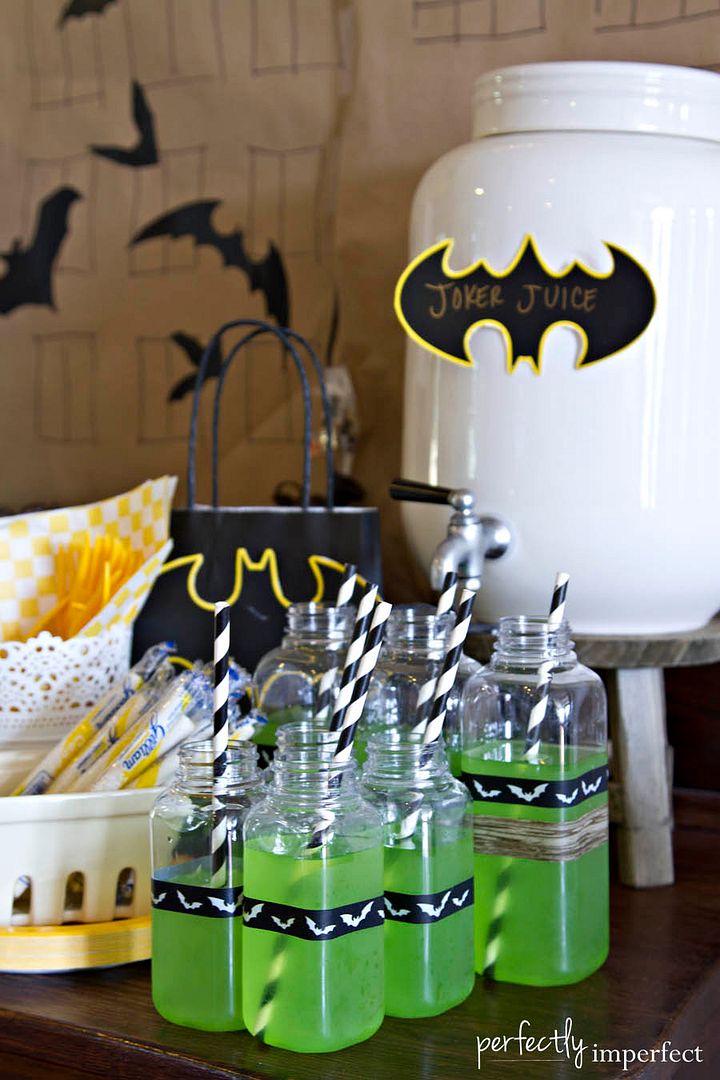 Can't forget about the Joker Juice (lime green gatorade with sprite).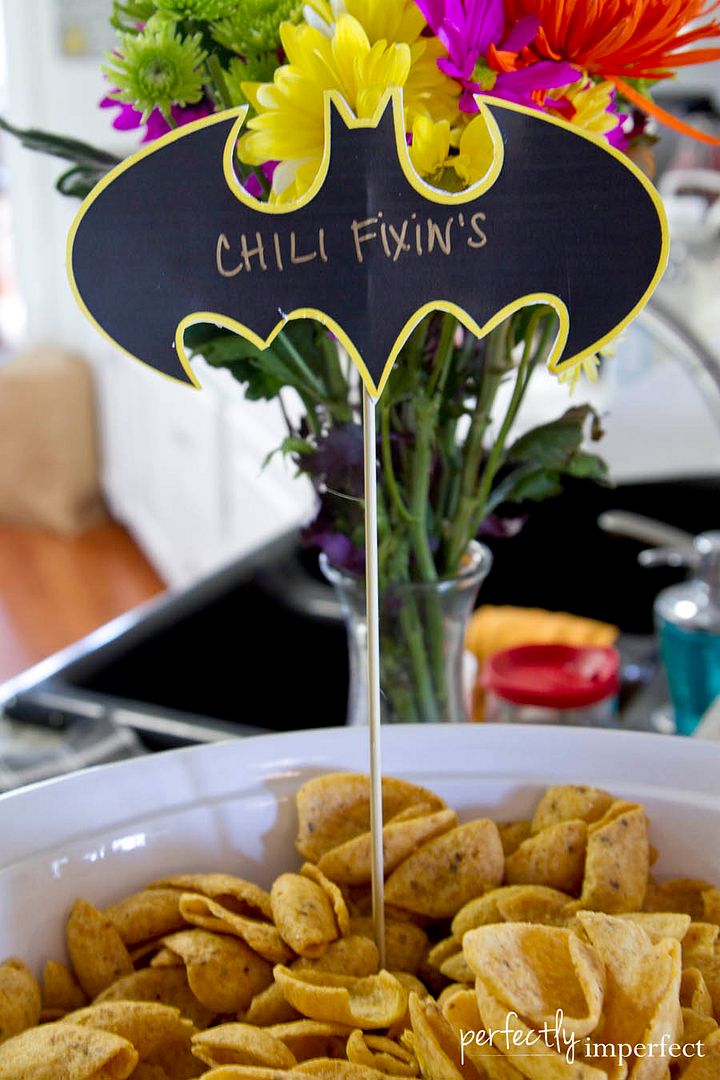 And hey, moms, when you don't have time to bake the cake yourself, don't feel guilty.  Put some time into making one area special for your little person, buy a load of balloons, and they'll love you forever.  Plus, Publix cakes aren't so bad.
Here are a few more favorite moments from the day…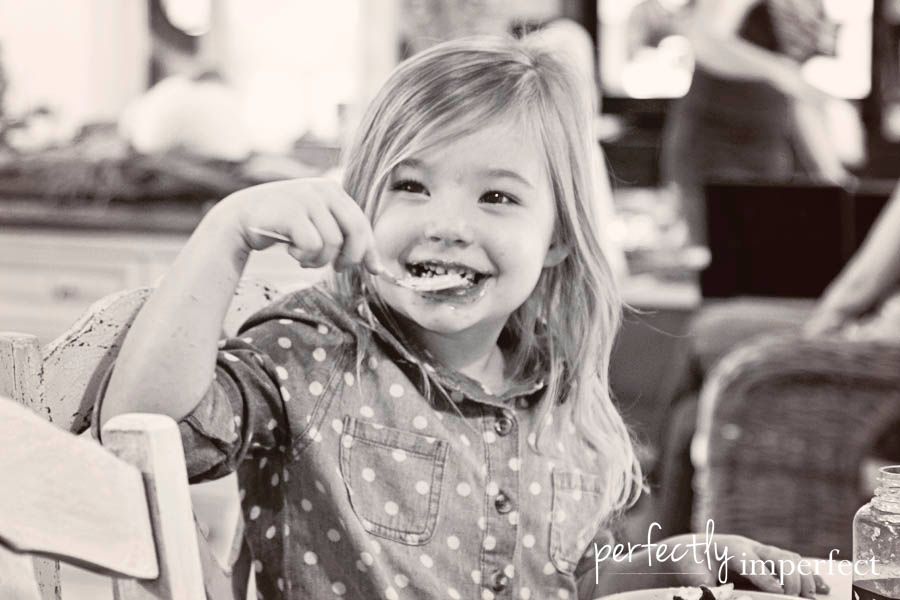 It was a good day.
This little man of mine can be a handful, but let me tell you something: he is so thoughtful and sensitive and I adore him for it.  So if you're reading this one day, buddy, know that you are loved beyond measure and this mama's so proud of you.
Here's some resources for you (disclaimer: few shameless plugs ahead, but i do love what we carry at the shop & use it all!):
removable bat decals- Target
lego batman printables-Love Buggy Designs (Etsy)
plastic reusable drink jars-The Sugar Diva (I don't remember where we purchases ours, but these are an awesome choice!)
bat/wood washi tape- Target
3D bats- Target
Berry Basket- Perfectly Imperfect
yellow & white stripe candy sticks- Amazon
black and white straws- Amazon
Creamware Drink Dispenser- Perfectly Imperfect
Yellow & White stripe bowl- Ikea
Bat Cookie Cutter- Williams Sonoma
Primitive Stool- Perfectly Imperfect
Red Checks Wrapping Paper/Runner- Perfectly Imperfect
And here are a few more of our parties if you want to check them out: