I've been so ready to share more details of our Vintage Market weekend with you!  We literally worked like dogs to get it all ready, and by Wednesday, closed the shop so we could get it all finished.
On Thursday, we had vendors begin coming in, and I finally decided it was time to bring in the big guns for us to finish everything.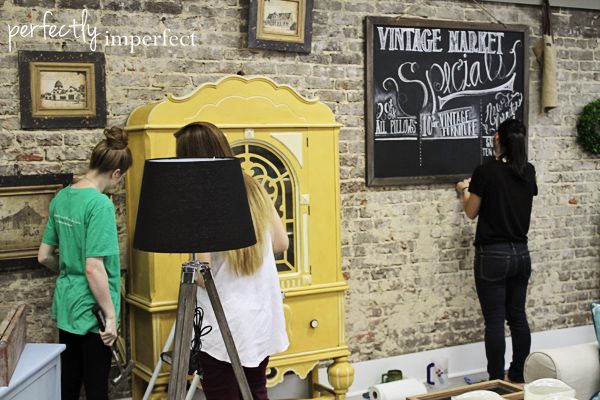 Natalie, my right hand gal, was there working away & our new intern, Kaitlyn, was there and worked all day, too, styling furniture, hanging art, and a million other things.
We brought in the talented Kristy from Counterpart Brand & Design to do some chalk lettering…she was amazing!!  I'll show more pictures of them in the next Vintage Market posts!
Poor Lori got poison ivy on her foot, and STILL painted & waxed a billion pieces of furniture in a couple of days.  Okay, not a billion, but at least 6.
Mr. Evan G. Cooper himself came in to do some flower arrangements & create a tent-like swag over the snack bar.  If you guys don't know of Evan and his ridiculous skills, follow him over at his blog here & check out his work on his site, Evan & Co.  He's crazy about styling and event planning…and man, is he good at it!  When I asked my friend if he would come down to help out, he gladly hopped in the car, beautiful flowers in tow.
Oh, P.S. he already blogged about his drive down to Perfectly Imperfect here.
He brought his friends Hillary and Lindsey to help out, and they got to work on assembling the "tent."  We used a vintage yellow buffalo check quilt as the showstopper…i LOVE this bedspread and I wish I had a spot for it!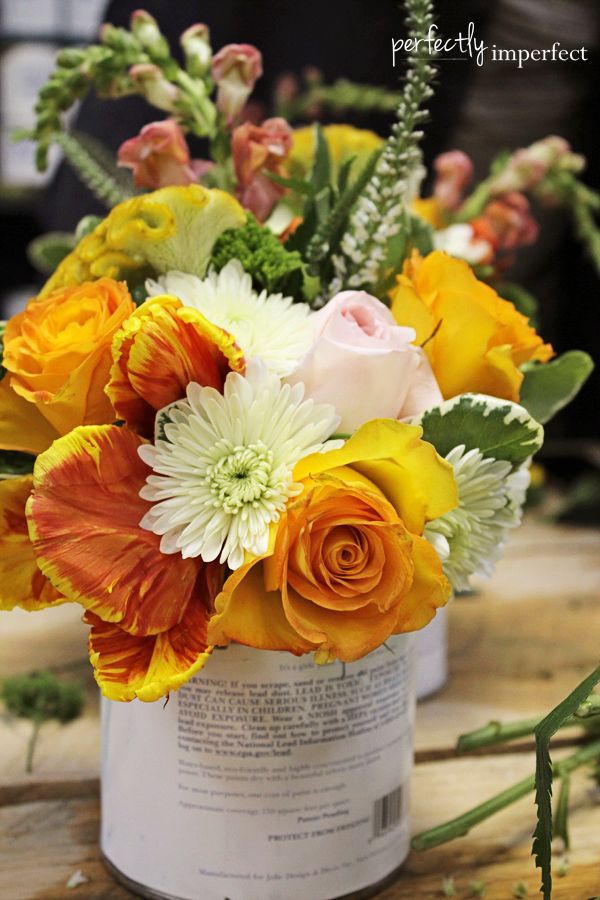 Evan made beautiful arrangements in Chalk Paint cans…kind of a signature for us.  I love flowers in those cute, cottage-y cans!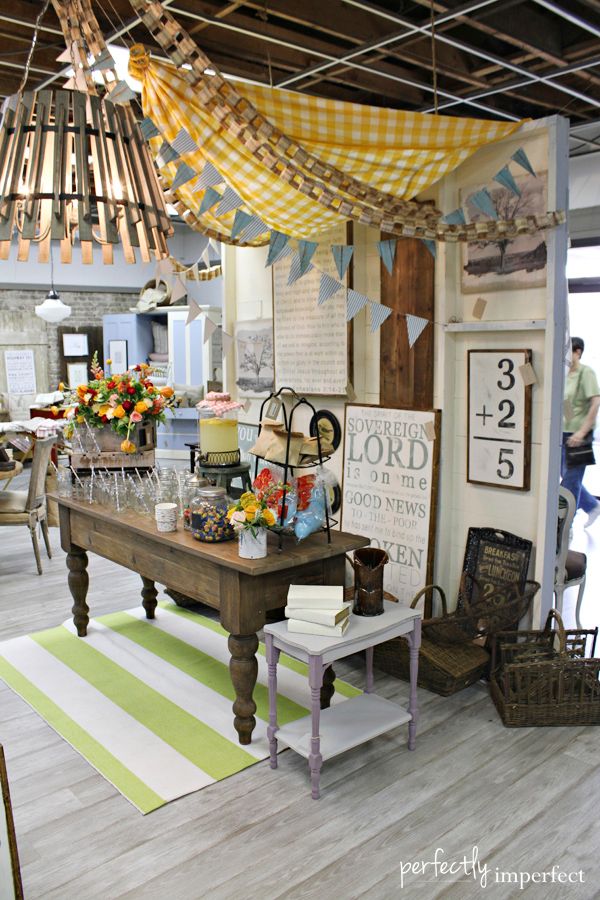 Here's our "tent" all assembled….it was hands-down my favorite part of the look we created for the market.  Thanks to my friend, Evan, again for all his hard work!  It was one thing I didn't have on my list and that was such a blessing for us!
Notice the signs in the background–those House of Belonging beauties were launched at our Vintage Market, and those larger ones are designs you can get exclusively at our shop.  My sweet friend, Tiffini, outdid herself & we've sold all but one!  Each one has a scripture or saying on it that means the world to me…and I'm thrilled to be working with Tiffini to offer such meaningful art for the home!
P.S. these aren't listed on our online shop yet, but please let us know if there's one you see you'd like!
We used the sheet music paper chains (we carry) and handmade pennant banners (papers from Hobby Lobby).
I had grand plans for the snacks, but in the end we stuck with simplicity and served lemonade, cotton candy, bags of honey wheat pretzels, double bubble and jelly beans.  It was one area we didn't have to fret over too much–and were able to focus on meeting and chatting with readers and customers.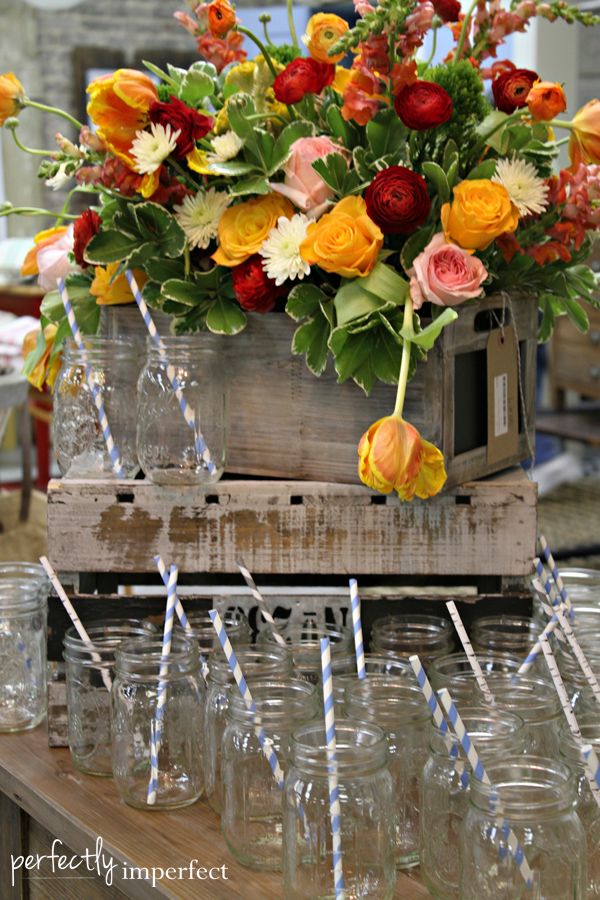 The large arrangement Evan put together was AMAZING.  I would just walk by and stare at it!  It made the table…
That and the pink gingham fabric we used to top the beverage server.

Can't wait to show you all the pictures from the market…stay tuned & have an inspired day!