Well, it's been a wonderful couple of weeks at the shop…there's been a buzz in my brain for some marketing & fun events we have coming up (more on that at the end of our post).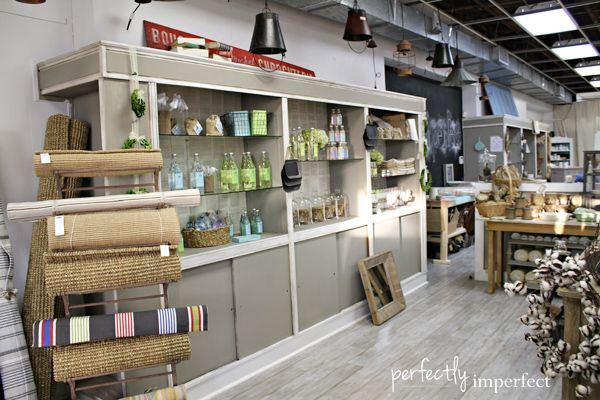 We have infused some spring touches in the shop, and I wanted you to see what we've been up to.  We now have a line of natural housewares (glass & surface cleaner, laundry detergent, dryer sheets, scented clothespins, etc.).  I never imagined carrying them–but if you can believe it, my husband pointed them out to me when he stumbled on their website.
He fell in love with the packaging (top 2 shelves)…and the scents like Summer House, Beach Days, Lavender, & Pure Grass.
And I fell in love with Matt all over again when he spoke the words, "awesome packaging."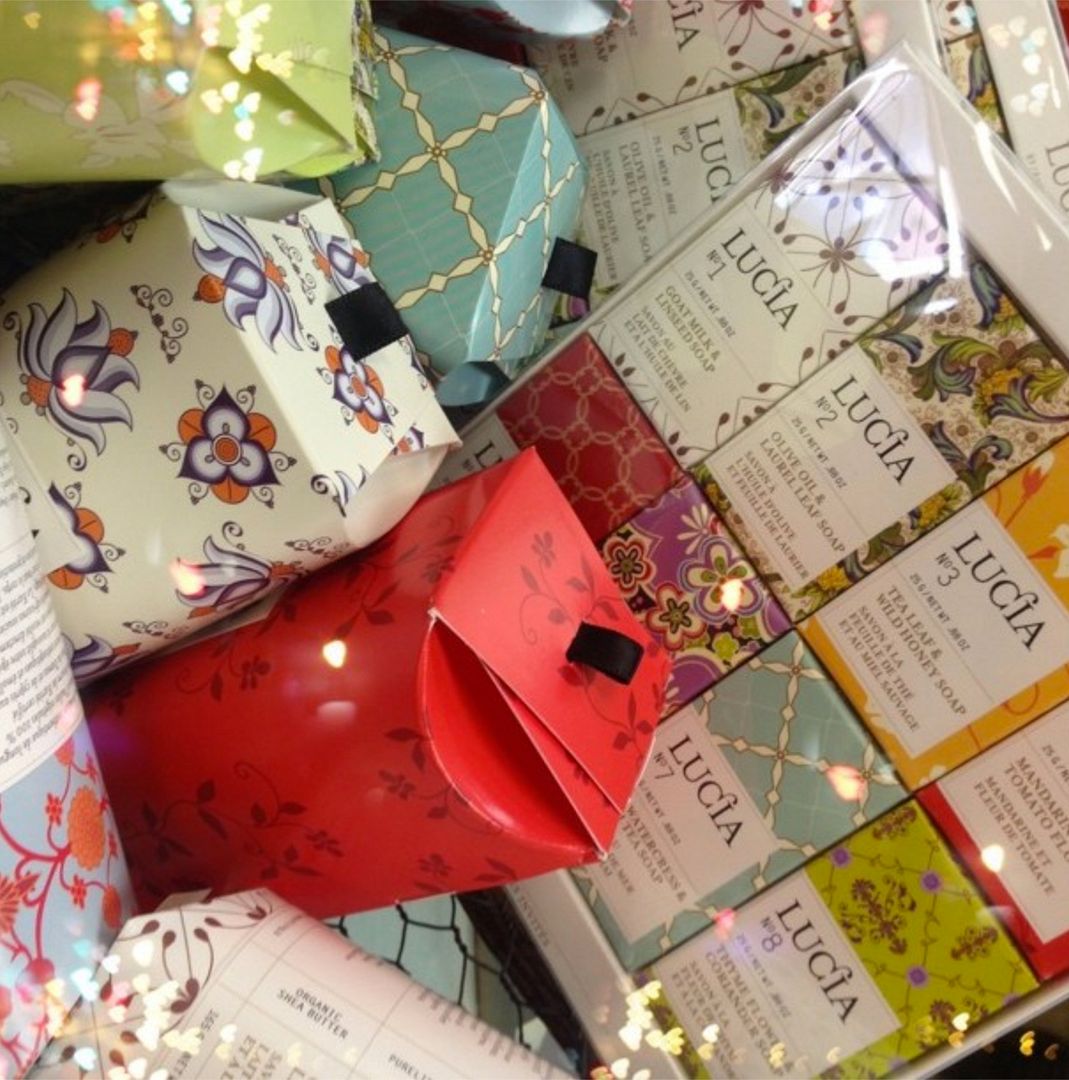 We also got in our natural guest soaps by Lucia…and well, they're beautifully packaged, too.  They smell heavenly, and a few of them will be making their way into our guest bath very soon.
Spring has officially sprung in the shop, and I was ready to put a few looks together…
It is so beautiful in the afternoon light, so I snapped a few quick pictures for you then.
We started with our new spring Cake papers…LOVE those butterfly placemats.  And I'm obsessed with preserved boxwood right now, so we used one of our mini wreaths to make a little candle/egg centerpiece.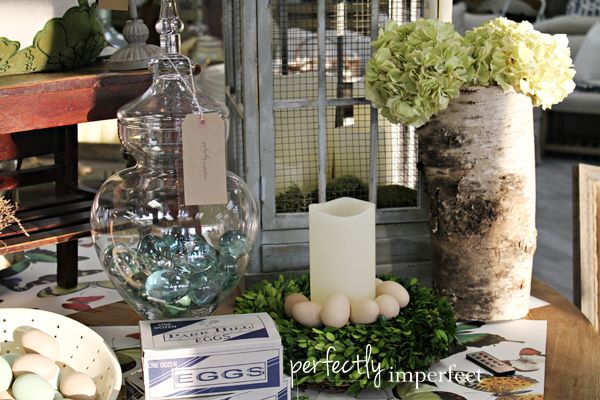 Remember the birch tubes we used during the holidays?  They are gorgeous paired with the new faux hydrangeas…I can't get enough of a birch tube vase.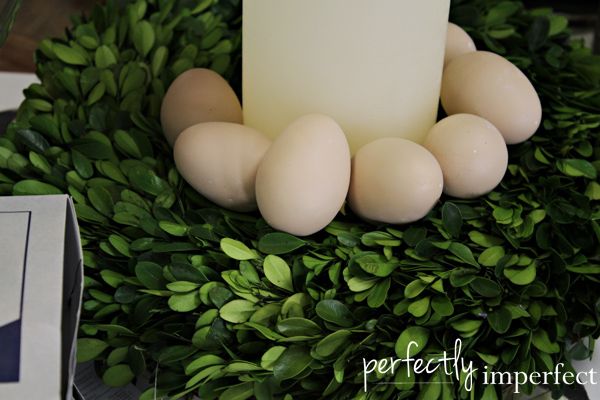 Speaking of obsessed….these eggs come by the dozen in little egg cartons…oh. my. word.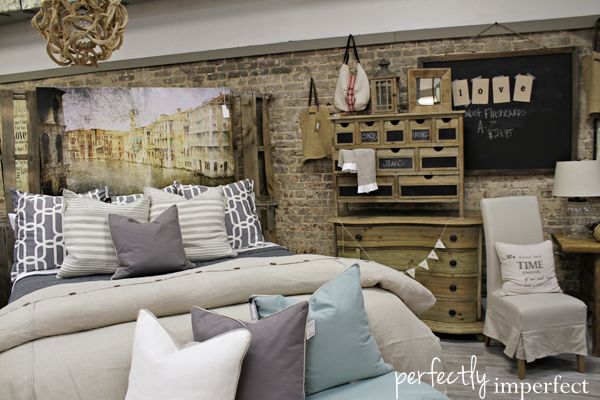 The rest of the shop is rearranged weekly, which I love because we keep lots of browsers.  People get to come in to see what's new or styled differently.  Those are my favorite kinds of places to shop, so we'll always switch things up as much as we can.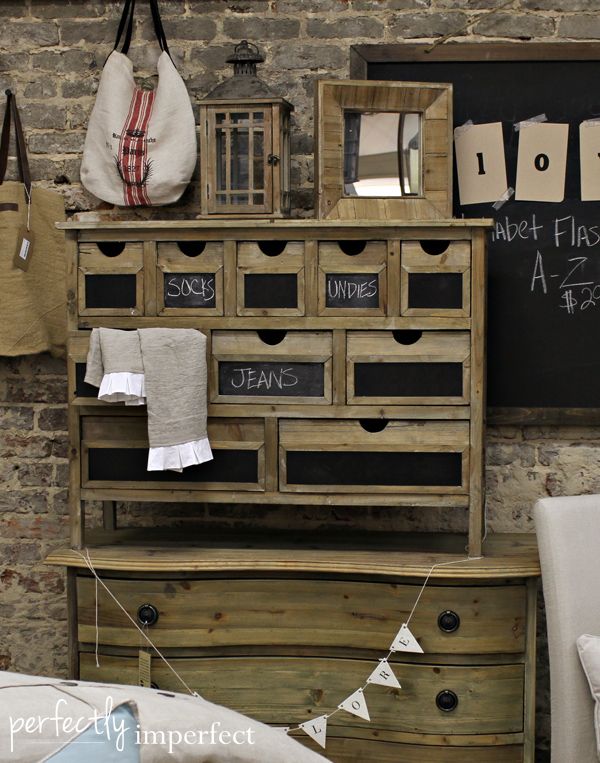 How stinkin' cute would that chalkboard dresser be in a little one's room??  I've had many thoughts of bringing one home, but tsk, tsk, I can't bring it all home.
Sadly.
So very sadly.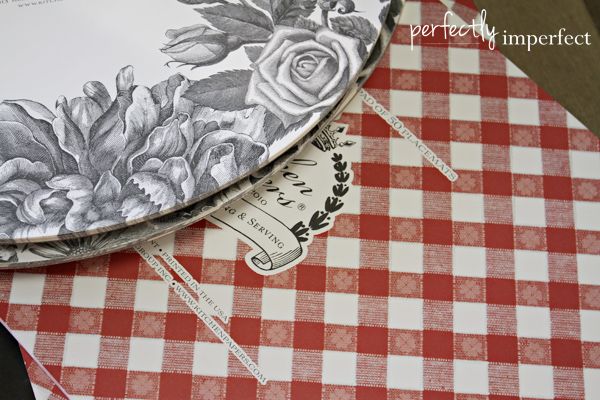 We've gotten in a bunch of new Cake paper placemats, notepads, and table runners….I LOVE the new red checked, butterfly, & elephant parade for the little ones to color.
Have I told you I'm a SUCKER for paper products?
Journals, these placemats, scrapbook paper, scrap paper, paper pin wheels….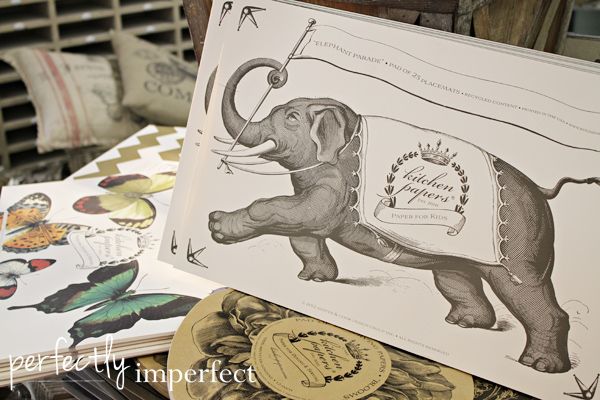 Hi.  My name is Shaunna & I'm a paperaholic.
Admittedly.
Our new Dash & Albert pillows are in…and these are an incredible deal & I might enjoy those stripes.  And yes, this will all be available online…I know I keep saying soon, but it really is. SO. soon!!!
***********************************************
Speaking of soon, here's something for you guys to look forward to….
That's right!
We're having a good ole fashioned Vintage & Handmade Market, May 10-12, here at Perfectly Imperfect.  The whole shop will shut down the day or two before, and we'll load in tons of vintage & handmade creations & transform it into a shabby wonderland.  Old furniture, vintage finds, handmade creations by us…and by those you know and love.
How about Tiffini at the House of Belonging???  Y'all.  I'm obsessed with this girl & her work.
Actually, she and I have been working on designing some signs that will be sold exclusively at PI.  More on that later–the point is she'll be coming to our market & bringing loads of her signs with her!  And we may have a few more folks coming to visit us, too.
There will be lots and lots of painted furniture by yours truly, and one of kind art made from vintage goodness.  There will also be lots of shop deals & specials, and a few giveaways, too.
Have I mentioned the free cotton candy machine?!?
Next door, Chelsea at E + Me will have fun stuff for the kiddos like a lemonade stand & face painting…it's just going to be a grand time & I'm already sketching out the layout and painting furniture  in my head.


We hope you'll plan a little trip to see us, and if you can't make it, I'll be posting pictures all along the way.
Have a great Thursday, y'all!