Boy, have I missed y'all.
I've never quite found a level of busy like this.  We have literally worked around the clock, and now, finally, we are breathing again.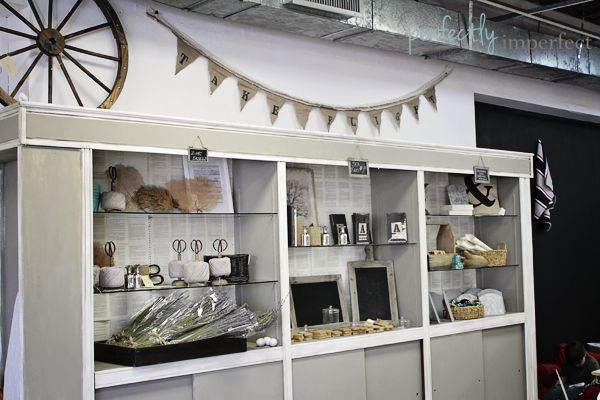 All the time, energy, and work is already paying off, and I could honestly not wait any longer to share pictures with you!  I'll snap some from the outside tonight, and shoot some full-room shots, too.
Until then, I'll snap a pic between customers, and blog in between some more….which is a good problem to have, I know.
It was really important to me to carry items I would immediately put into our home, both new and old.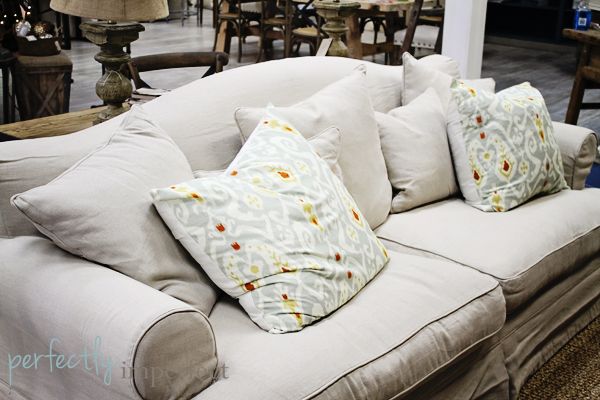 It's funny, people keep asking if I'm going to do any painted pieces in here, and I kind of love that my pieces are blending in with the new ones.  That's how I'd want it to be in our home, right?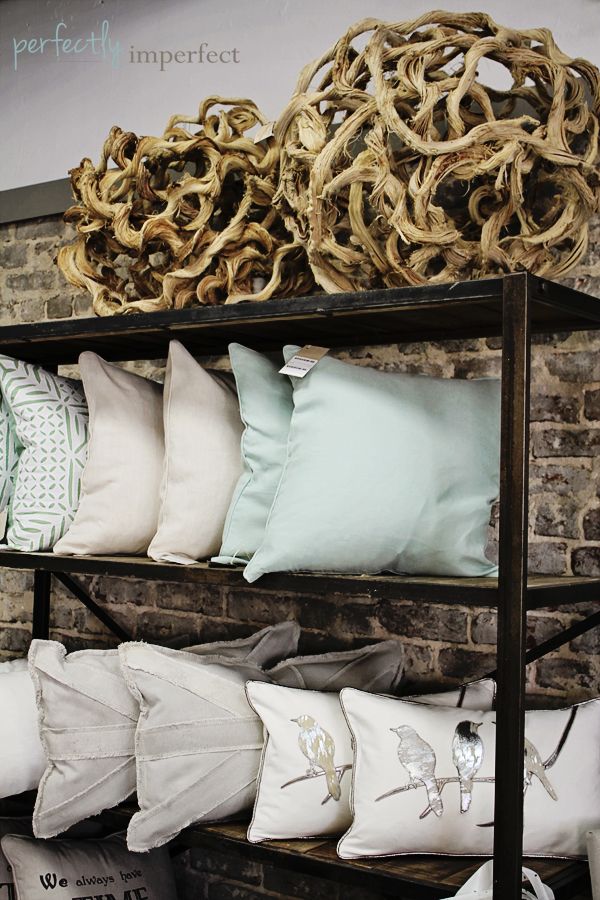 We honestly had no plans to have customers before the 10th,  and have been pleasantly surprised at the drop-in traffic this week.  Our first sale was on Monday, waayyy before the shop became presentable!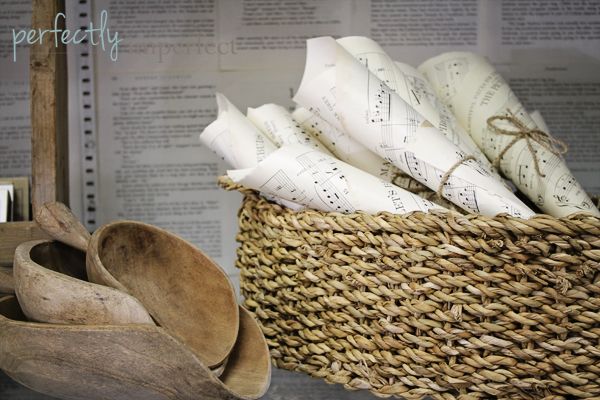 We did a little winter wonderland window decking, too, and I'll tell you all about that soon!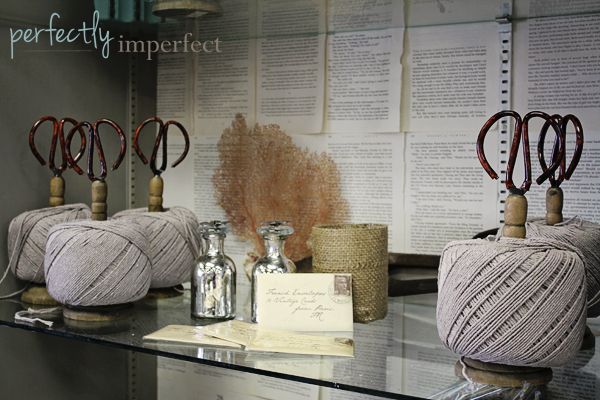 How adorable (and functional) are those spools of scissors and twine?!?
And the Christmas, oh, the Christmas…
We've got a major day of fun tomorrow for the Grand Opening:
We're giving away all sorts of goodies like Perfectly Imperfect t-shirts, MMS Milk Paint, Chalk Paint, gift coupons, and lots of other fun stuff!!  If you're in town or know someone in the Troy, Alabama, area, come on in and sign up!  A lot of you guys have asked…Our address is 52 East Court Square, Troy, AL. 36081.  Let me know what you think…can't wait to share more with you and hope to give some of you a neck hug tomorrow!!!