Welcome to another entry about our trip! If you missed them, you can go back to read part 1 and part 2. I hope you're enjoying seeing some of the sights right along with us, and know that I took most of the 5,000 pics we snapped with you guys in mind!  Here's another day from my journal…
***************
Our ship was running a little behind, so we arrived in Dubrovnik, Croatia, on Monday morning around 10:30 a.m.  I woke up feeling oh-so-lucky after our travel escapades, and took in the views as we tendered into port.
Matt and I decided to go out on our own that day, and I'm so glad we did.  We took the ambitious walk around The Walls, a mile and a half fortress wall encircling the Old Town.  On one side was the old town boasting cobblestone streets and orange-tiled roofs and on the other, the sea stretched as far our eyes could see.  It was magical, and every ten feet brought with it an entirely new vantage point and spectacular views.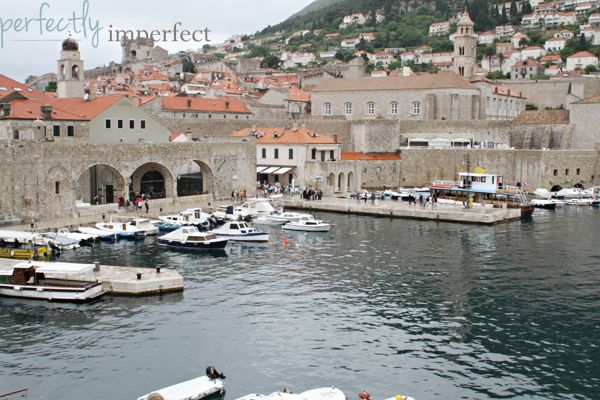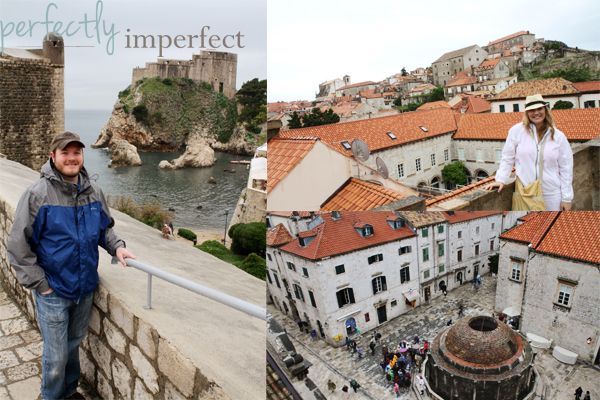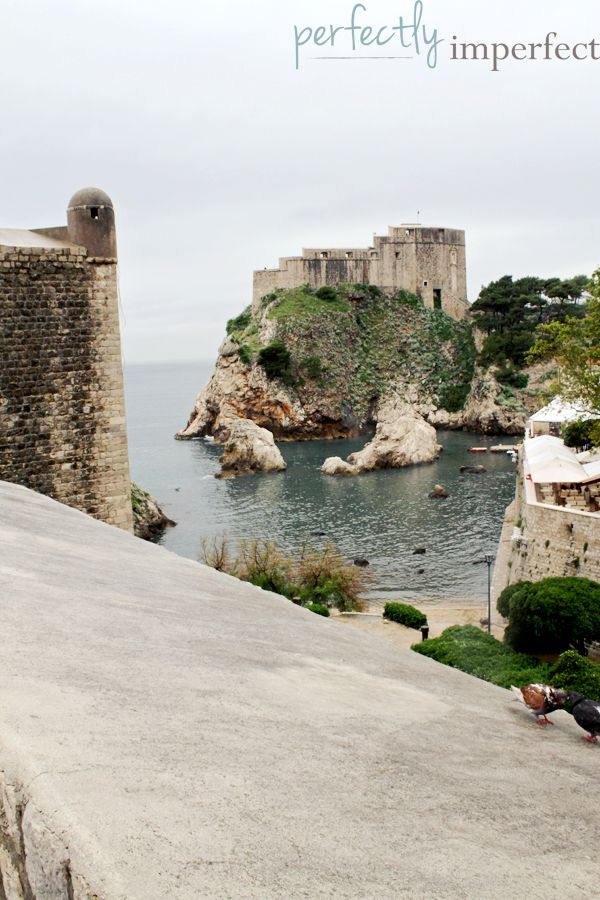 It took us about an hour and a half to walk the walls, taking our time to snap lots of photos and marvel at the wonder of a century-old town.  After we finished our exercise, we wandered around the streets for an hour before we had to go back to the ship.  I almost bought a pair of actual coral earrings, but I just couldn't quite swallow the 500 euro price tag.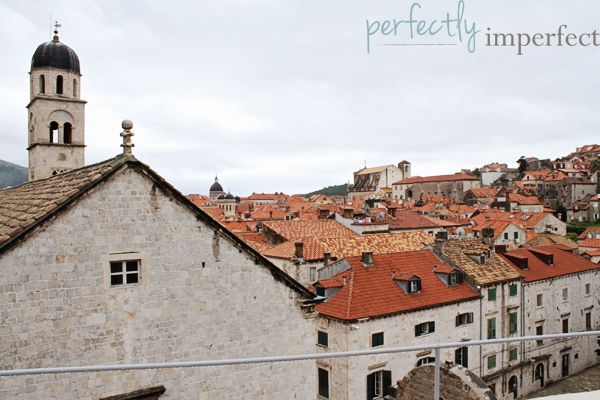 Hmm, did I mention it flooded the entire time??  Enter me wearing what's supposed to be a cute hat–but instead I had it crammed on my frizzy hair and white hoodie pulled on top to stay as dry as possible.  By the time we hit the ship, my white linen capris were scandalously see-through and not a bone in my body was dry.
It was all good, though.  We were here.
Favorite memory: walking the walls–it was truly magical
Food: find pizza by the slice cafes– completely delicious and affordable
Go back to stay? YES.  I felt like I was walking around some kind of mythological fairytale.  I could have gotten lost in those wandering streets for days.
Stay tuned for more of our favorite ports next week!