Good Monday morning to you insanely awesome folks!
I was so inspired by the questions and comments from the video on waxing furniture, that I decided it was time to film another.
Stripping furniture is something I get quite a bit of questions about–but I'm convinced not many people even want to try.  It does seem pretty tricky at first glance (and sometimes it can be).  But let me tell you a little secret…
It's way easier than sanding a table down to bare wood.  Way easier.  Much less back breaking.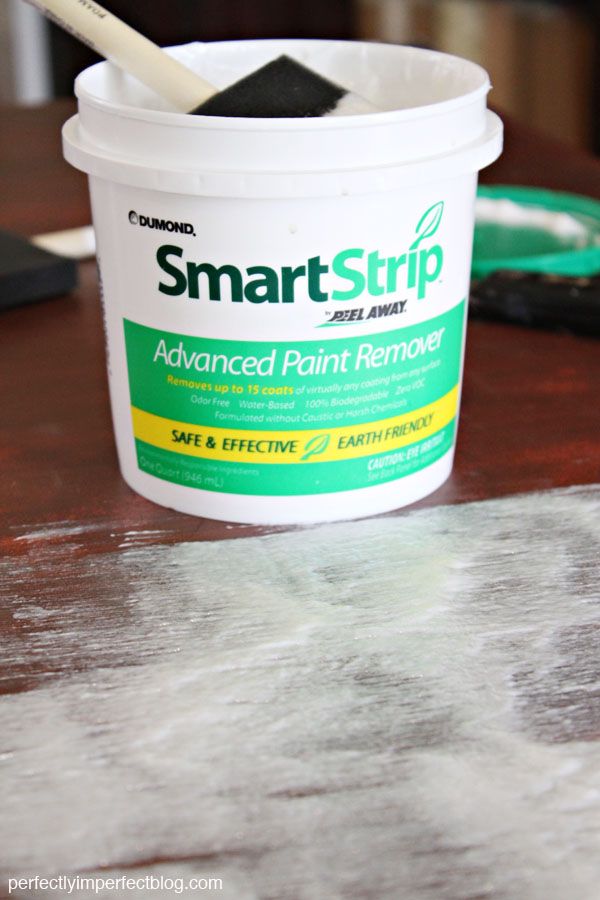 My favorite paint stripper is Smart Strip (available at Sherwin Williams).  It's green (meaning if it gets on you, you simply wash it off–no scary flesh-eating nightmare to deal with), removes up to 15 layers of paint,  AND it stays wet for 24 hours.
I'll go into more detail in the video–but let me just say this stuff is awesome.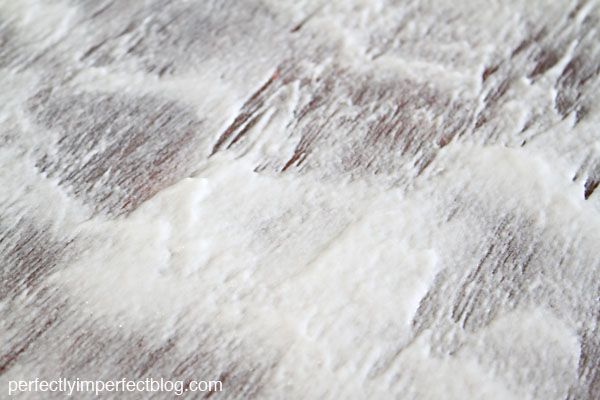 Here's a timeline in pics just so you can see close up what's happening.  This above is immediately after applying–at least 1/8 inch thick all over–and I prefer it to be pretty opaque.
Four hours later, I had some more time to start removing.  Most of the paint came off of this piece the first time, but not all.  That's okay, though…sometimes it just takes more work.  I say this about it in my ebook:
"Stripping furniture is like waxing your legs, painful but worth it."
After the first removal–and 5 coats of paint at once.  You can see the residue left behind.  We'll cover these steps in the video, but I wanted you to have some close-ups to refer back to.
We're working on the same trunk we waxed last week, so enjoy!
I hope these videos help you go for it!!
P.S.  Another type of treatment or process you want me to video?  Let me know in the comments–and as always, feel free to ask any questions!