Happy New Year!
Let's get to the nitty gritty.
I'm messy.
Our house is messy.
I know, I know.  You usually see it all prettied up…staged, clean, the best my house could possibly look.
But that's not reality.  Not life.
We weren't always messy.  You're talking to a former type A.
And type A's can deal with pile-making type B's like Matt (love you honey–but it's the truth).  Type A just walks around picking up after Type B–type A likes to organize.
But after children, something happened to my type A-ness.
We've talked about it before–I do want my home neater.  I do want it more organized.
I also want to spend lots of time living and less time paving the perfect path.
We are learning how to live a little neater, however.  And once we learn how to organize we spend less time organizing and certainly less time fretting over the lack thereof.
Hence, let's celebrate the imperfect home.  Let's talk about ways us type B's (because now I'm a convert) can learn to organize our home.
We read about organizing all the time, especially this time of year.  A neat bedroom gives you peace of mind.  Clear your paper clutter.
But how do we, who may or may not have allowed their homes to resemble a hoarder's garage, actually make organizing easy and attainable?
In the last couple of months, Matt and I have begun re-purging our once-spotless house.  Room by room, cabinet by cabinet, we've purged and reorganized.
The laundry still kicks my pa-tooty, though.
I'll get it one day…just you wait, you stack of clean clothes.  I'll get you folded one day.
Ahem.
Wanna hear some things we've learned along the way?
Note:  This does not mean we keep our home perfect (or even semi-neat) every single day.  And this may not be the best post for those of you who are already neat and tidy. But these last two months, these things have worked for us, and we have spent more days in a tidy state than not.
And that makes this former type A happy.


1.  Have a place for everything
This is a hard one–I know.  But here's the truth.  If it doesn't have a spot (and I mean a spot within a cabinet/closet/drawer/etc., then it will stay out.
All the time.
Do you guys experience that?  We certainly do.  Matt has this little set of drill bits that has a spot.  It sits on the bar, on the island, on the counter by the sink, in the tray by kitchen desk.
That's not a spot.  It basically serves as a tiny reminder that we're not quite done cleaning out our garage.
We're close, though.
I know it's tough–but go room by room and find a place for everything.
2.  When you can't, designate some drop zones.
Our little drop zones are quickly becoming my best friends.  The lidded baskets by the sofa hold all toys that aren't put completely away, the tray by my kitchen desk holds whatever screws or bits we're working with at the time, the basket in the laundry room stays & holds rotating loads so they aren't on the floor, and there are huge canvas bags that hold large toys in the kids' rooms.
I believe this was one of the many reasons I didn't get organized after the kids were born.  I, being that type A, wanted every single toy to be organized by color, type, specific lego set…you get the idea.
Which brings me to my next point.
3.  Pick a SIMPLE system that works for your family.
If you're a piler, use lidded trays to pile bills and magazines, rather than tell yourself you'll file them in a binder every week.  Do what works for you.  If you are able to stay on top of sorting every toy set, then go for it!  I'm kind of not able to do that.
Actually, I can't do it all–and then?
It doesn't get done.
It only took me 4 + years to learn that it's way less important that every lego set stays together and more that they are put away at the end of each day.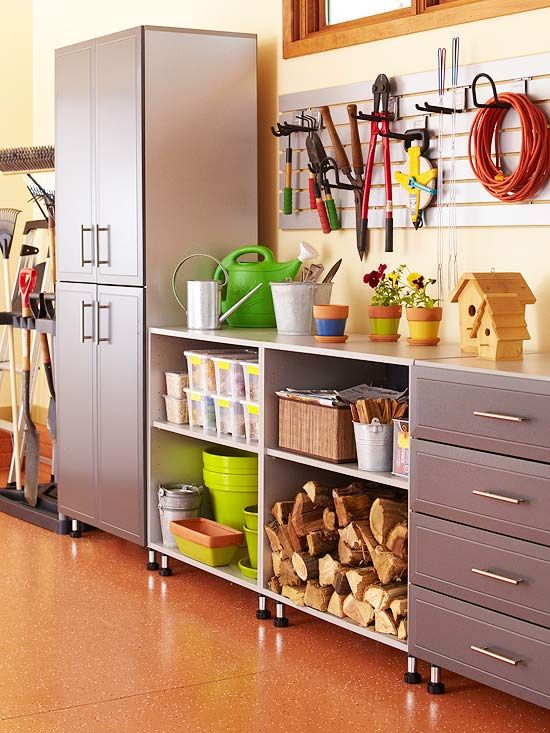 4.  Get your kids involved!
How many times do we talk about having our children pick up their toys, only to follow behind them to do it the right way or let them go watch a movie instead?
I'm talking to myself as much as I am to you, friends.  Those sweet adorable bundles of joy are m-e-s-s-y and they need to be involved in the clean-up.
Therefore, our systems for their things need to work for them.  Ava won't take time to sort her My Little Ponies from her Barbies, so I've relaxed.  Into one big basket her toys go.
Gray can't possibly sort and keep every single Lego in it's perfectly proper place, so I bought him a giant bin where they all go.  In the end, teaching our kiddos to take responsibility for their belongings is much more important than color-coordinated organization.
Never let toy pick-up slide more than every other day.  I know some of y'all are gasping at me, mouth wide open.  You let your kids leave their toys out??  We do.  I admit it.  But after 2 days, they all go back up.  It's much easier to pick up every day or two than to let it pile up for a week or two.
Believe me, I know.
5.  Hyper-organize high traffic areas (like the living room, kitchen, desk area, & kids' rooms)
These are the areas with the potential to create major mess in the house.  If the kids' cups don't fit in the cabinets well, where do they sit?  I actually removed our cabinet doors in our kitchen just to get them more organized.  And it helped drastically!
It won't do any good for Grayson to have a giant lego bin if there's nowhere for it to go except the floor.
Go through those rooms and be brutal–purge like crazy!  Clean out drawers in your coffee and end tables in the living room…that way you can keep your stack of shelter mags close by.
Or, you could buy a massive basket that sits under your side table, holding approximately 1,000 magazines.
Just sayin.  That's what some people do.
6.  Don't bring your mail inside until you're ready to sort it.
I'm serious.  If you can't bear the thought of sorting Ballard's from your bills, just leave it in a neat pile in the car.  I mean, how long can we leave it in our cars??
I'm kidding, but this does help me!  If I don't feel like doing it, I'll leave it in the front seat.  After a day or so, that bugs me and I'll bring it in and sort immediately.
7.  After bills are paid & other stuff finds a home, file important papers once a week.
Pick a day, set a time, and just do it.  Get it over with.  It, along with hanging clean laundry, are my achilles heels.  If you're feeling lazy (like I often do regarding filing of any sort), file twice a month.  Cutting down your paper clutter really is freeing–and believe me, it will always be an ongoing battle for us.  But, when we do it, I'm practically giddy.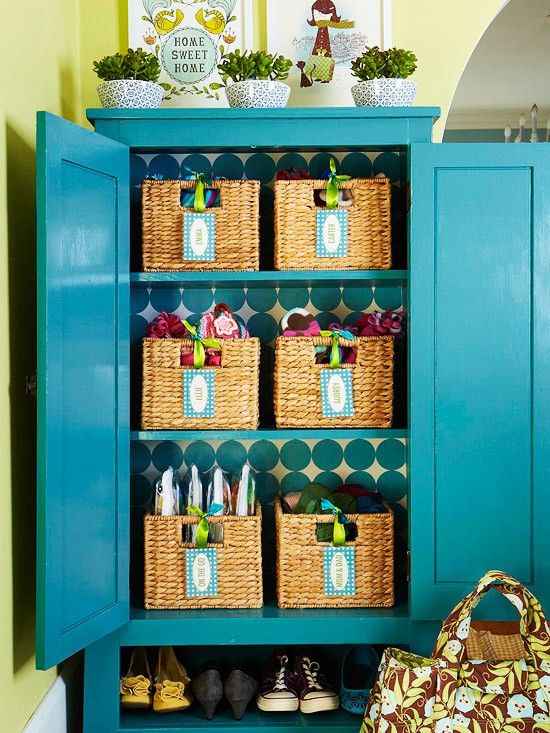 8.  Purge at least twice a year.
Oh, poor Matt.
This is soooo hard for him.  We didn't do this for years–until Grayson was about 3.  Things just continued to pile and pile behind cabinet doors…until there was no more cabinet space to be had.
It's hard to let things go, but I'm trying to grasp that things are just things.  Yes, I want to save certain mementos and toys the kids have loved, but if toys are just sitting there, and clothes aren't worn, or a gadget never used, then there is a great chance that someone else could benefit from it tremendously.
I'm getting quite brutal about this when it comes to toys.  There was a day and time that Gray would spend hours playing with matchbox cars.  He had a million and played with every single one.  He lined  them up by color from the time he was one year old.
Why, yes he did.
So of course I'd like to keep some to remember that precious time in his life, but he probably could do without most of them since he never touches them anymore.
Hard?  Yes.
But the thought of spreading joy to another child?
Easy stinking peasy.
9.   Reorganize the insides of your high traffic cabinets & drawers every 6 months, too.
If cabinets are too full to fill with everyday items, they're too full.  Again with the purging.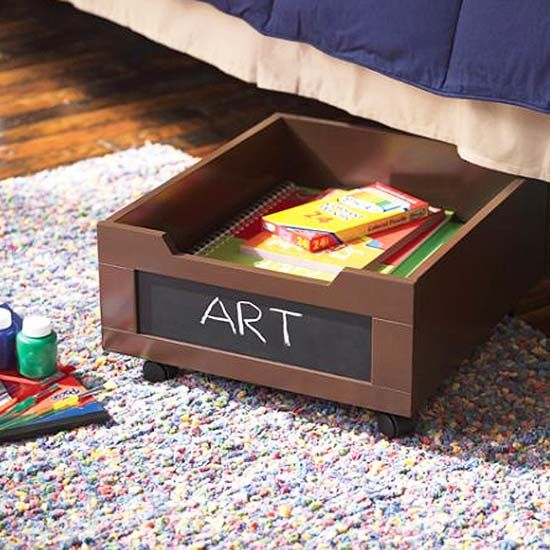 10.  Follow the 5 minute rule:
Once you get a room organized, meaning everything has its place, follow this rule:  If it takes less than 5 minutes to do, do it right then.
This helps me with hanging a few shirts rather than letting them all pile up, unloading the dishwasher immediately, taking toys to the baskets, etc.
Plus, once a room is neat, it's sooo much easier to keep it that way.
And when it's tiring, let it go for a week.  Cut yourself a break, let the house get messy and enjoy your family.
You can clean it up in a week.
Which is precisely what I plan to do today.
If you're able to use any of these tips to help with your home organizing, let us know and if you have an awesome tip we'll all enjoy, be sure to leave it in the comments.
Happy Organizing!
*Again, please know that if you and your fam are able to keep organized in impressive ways–I'm SOOO jealous and good for you!  These are simply tips that worked for our somewhat messy family.