Well, friends, it seems as though the gods of technology are not smiling favorably upon me today.
My poor Mac-buddy is giving me all kinds of trouble…like locking up every time I click trouble…and I'm not sure I'll even make it through this post.  I've been trying all day to get this out to y'all.
Insert visual of me sitting in a corner, biting my nails into the quick while I rock myself to sleep.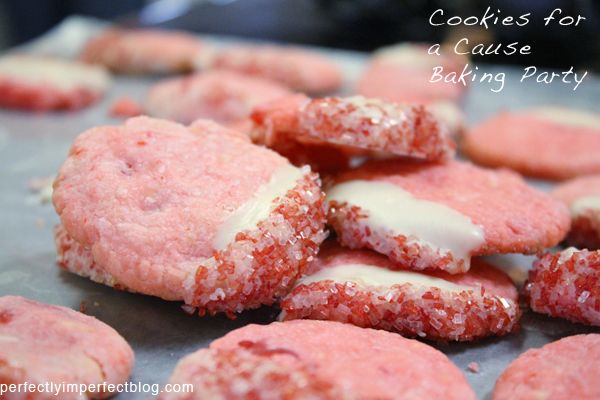 I told you about the 300 (or so) cookies that were baked at this house in the last few days.
Here's the scoop on why in the world I'd sign up for such.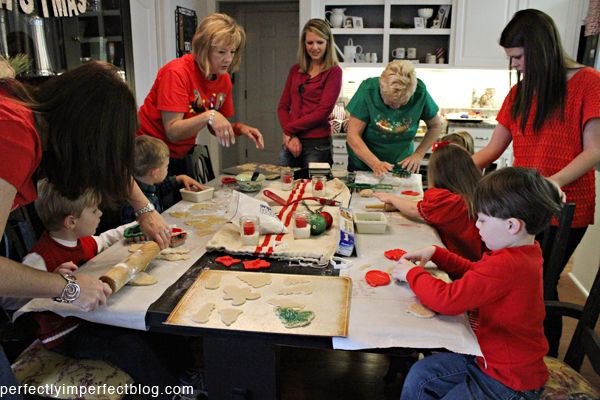 First things first, I love that little boy of mine.  Secondly, you know I'm passionate about purposeful (and fun!) time with my kids.  Thirdly, I love having folks over.  Fourthly, (is fourthly a real word?!?), I adore children, and I like to bake cookies with them.
Cookies for a Cause was just a little name I came up with last year, and this year it became a full-blown concept.  Basically, we had all of Grayson's class over to bake cookies for themselves, but mostly for others.  We needed enough for each of the 11 kiddos to have several for themselves and at least 10 to pack up and give to someone in need.  The party was meant for the kids to not only have fun, but to truly pass on the Spirit of giving and spreading joy to others.
It. was. adorable.
And so special…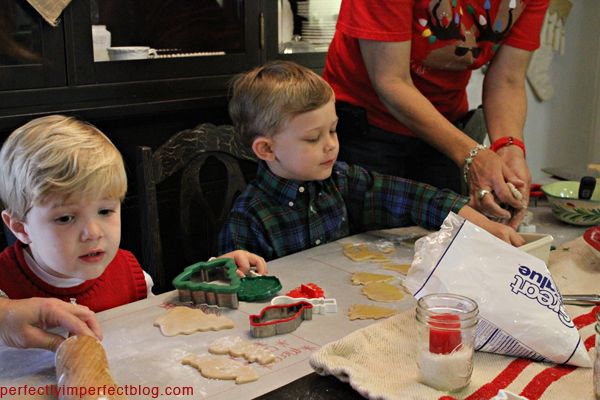 Wanna throw your own cookies for a cause?  Here are some tips a few things I learned along the way.
You'll definitely want to bake some cookies ahead of time.  You never know how long the children will enjoy all that mixing, cutting, rolling, etc.  I wanted the kids to be able to enjoy what they did accomplish, and the rest would be gravy.
(gravy in a cookie-baking analogy? why yes, indeed.)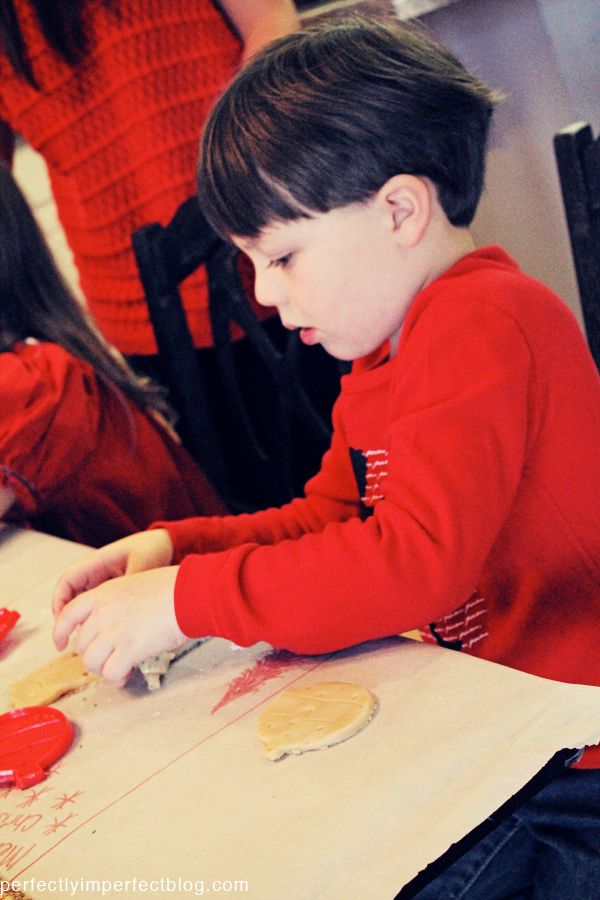 However, one does not need to bake 240 cookies previous to the party. 100…maybe.  150…sure.
240?  That's bananas.
Here's the thing.  Some of the kids will love it sooo much that there's no need to give yourself carpel tunnel the day before.
Rolling out the dough and cutting out shapes was hands-down the favorite.  Next came painting on the egg wash and adding sprinkles.
Rolling the thumbprints in milk and nuts came in third, with mixing in dead last.  The kids had a BLAST, and it was SO much fun to help foster creativity in the kitchen, all the while doing something good.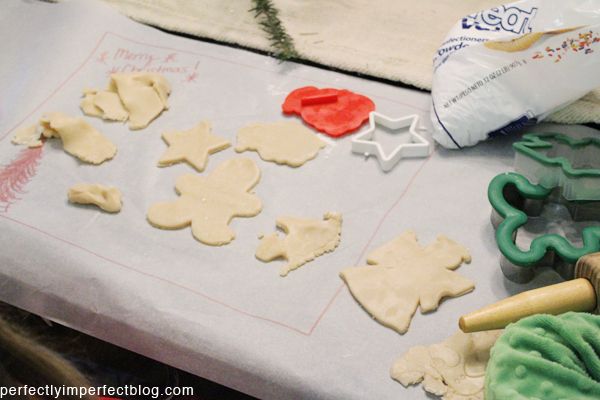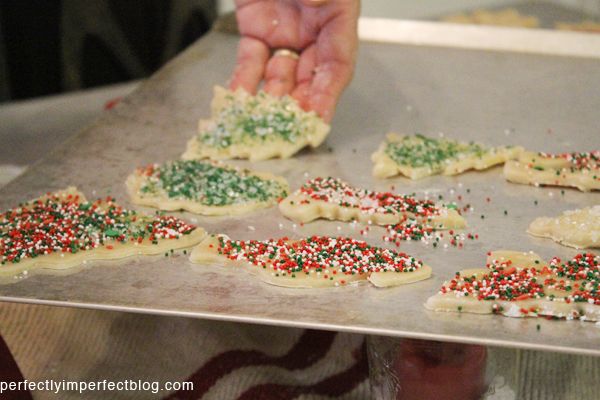 A big time saver was buying pre-packaged dough.  I cut one roll in half for two kids to split.  The parents were such a huge help!  Each child brought one big person with them, and this was so much fun for the kids…and for us.
In addition to the parents, you're going to need at least 3 big people helpers that are all yours.
Matt handled mixing, my mom handled rolling/cutting, and my right-hand gal, Anna Lauson, handled dipping/decorating and bake times.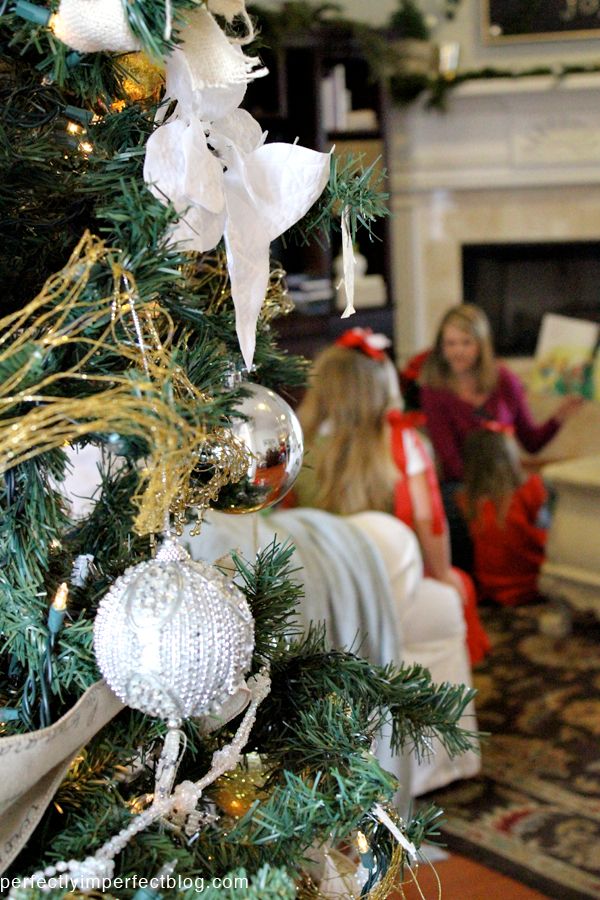 It was also a fun and wise idea to plan on story time while the cookies baked.  You can do it yourself, but I suggest begging a best friend (and oh so talented story reader/child entertainer) to do it for you.
That way you can take pictures and take a breather.
Your hands will thank you.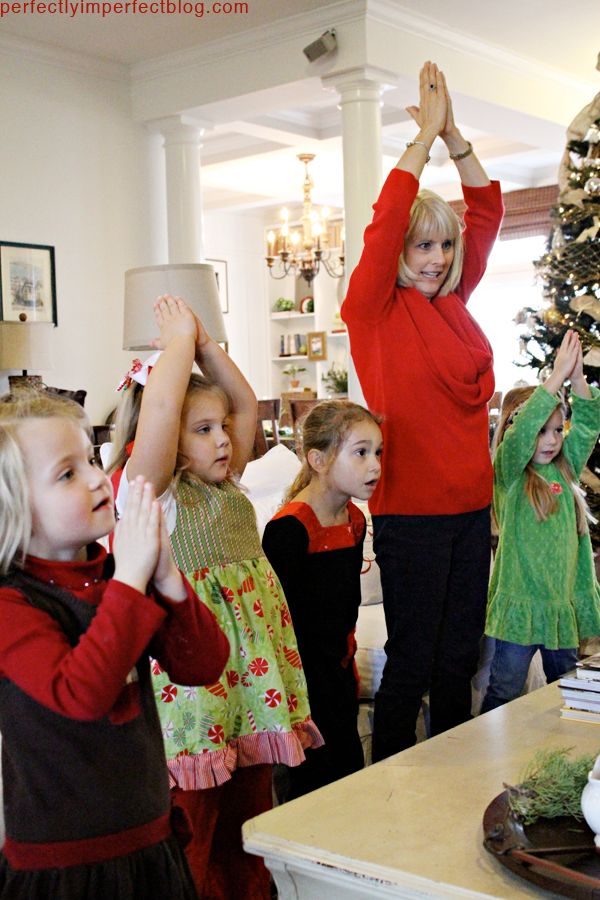 Said story reader/child entertainer should definitely follow the brilliant Jenny's lead and get all the wiggles out before the story begins.  (P.S. "Miss" Cindy might be the best, most wonderful Pre-K teacher out there.  We consider ourselves very blessed to have her…and I hope she knows just how much she means to us.)
We chose The Berenstain Bears Christmas Tree.  It's a beautiful story of the true meaning of Christmas, of giving, and that Papa Bear's always been kinda funny.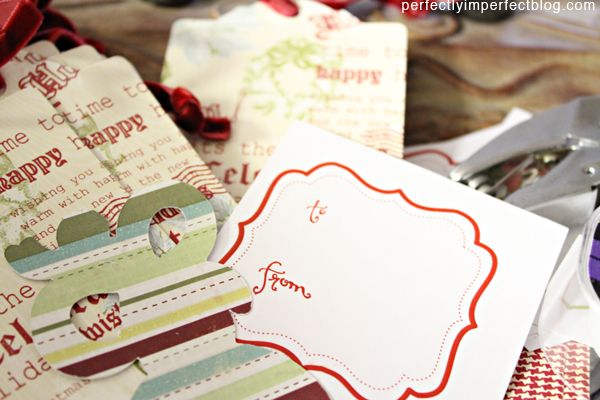 After story time, I had an assortment of gift tags, hole punches, pens, ribbon, and boxes out for the children and their parents.  They were able to package their cookies themselves…I love that they were able to be so involved in the gifting.
P.S. Those cute red and white gift tags are by Emily at Jones Design Company.  LOVE that crazy-talented girl.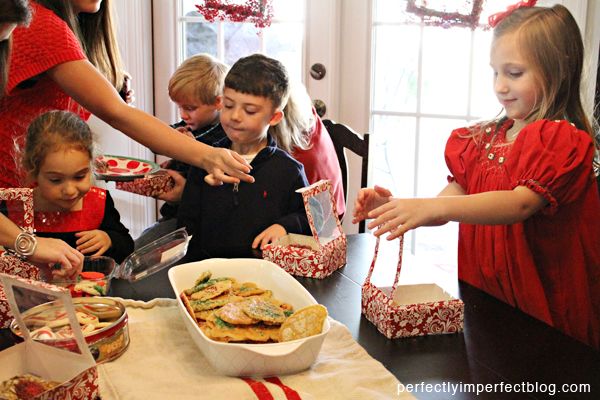 The day was a perfectly sweet representation of what the Season is all about, and we had ourselves some fun, too!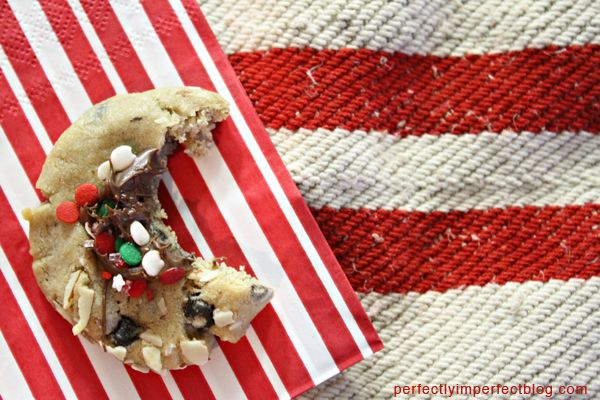 Those Chocolate Chip Thumbprints weren't too bad either.

P.S.  Our cookie menu:  White Chocolate Cherry Shortbread, Chocolate Chip Thumbprints, and a variety of sugar and butter cookies.  I'll share some recipes if you'd like!