Last week I pleaded with y'all on my Facebook page.
Where can I find reasonably priced burlap stockings???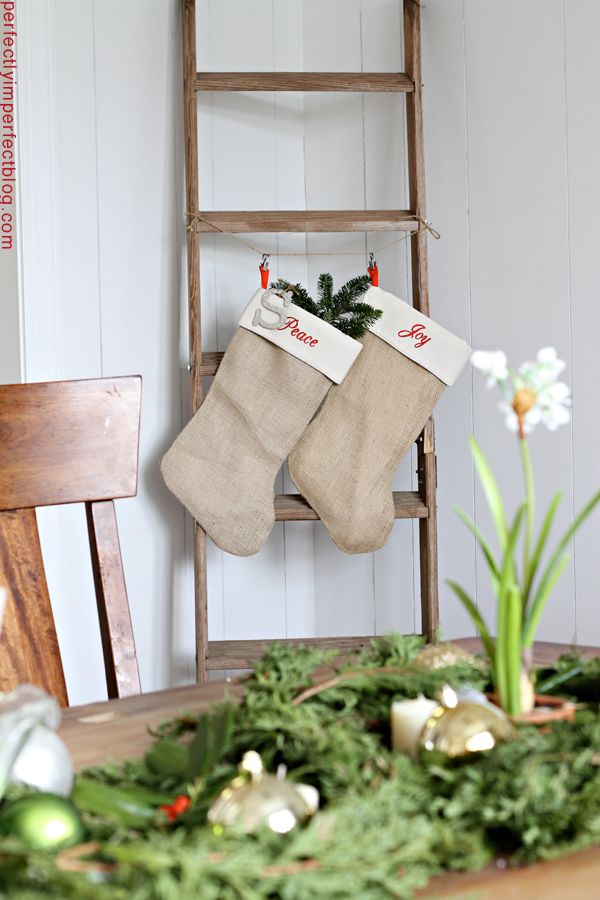 My sweet friend, Lisa, from The Pennington Point & Shop24 came swooping in to the rescue!!  She whipped these beauties up for me in NO time and they were on my doorstep before I knew it.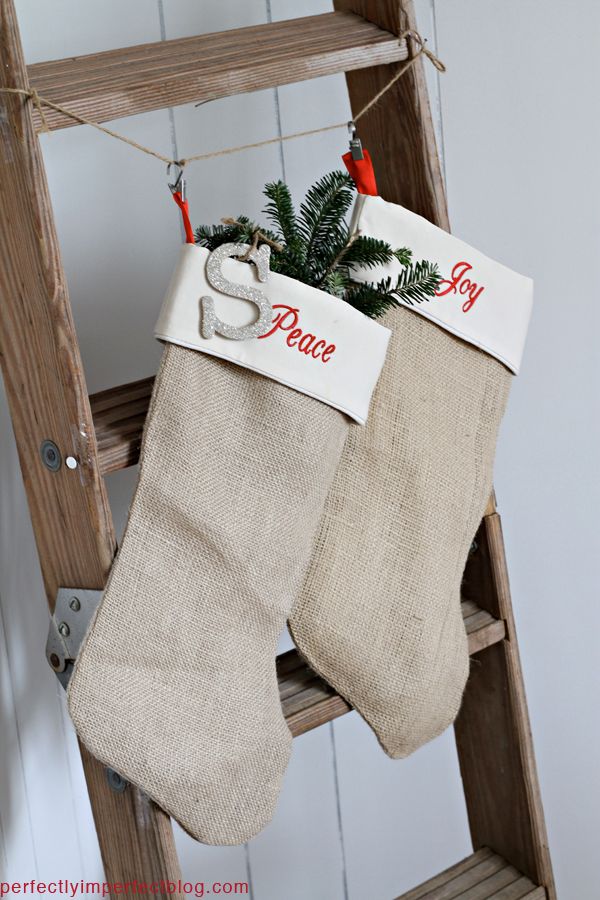 We have some Pottery Barn stockings with our names on them, and I wanted these to be able to go anywhere, anytime.
"Joy" and "Peace" seemed like the right duo for us…I absolutely, 100% LOVE them!!  (Now, if I can only keep Ava's little hands from grabbing/wrinkling them–on second thought, who cares?!?)
Are they not beautifully hand-crafted??
This is the more neutral of her stockings, but Lisa makes a ruffled version, too!
Check out theirs:
Gorgeous, right?!?  I really am so impressed with their quality, and so proud of my friend for being so creatively talented!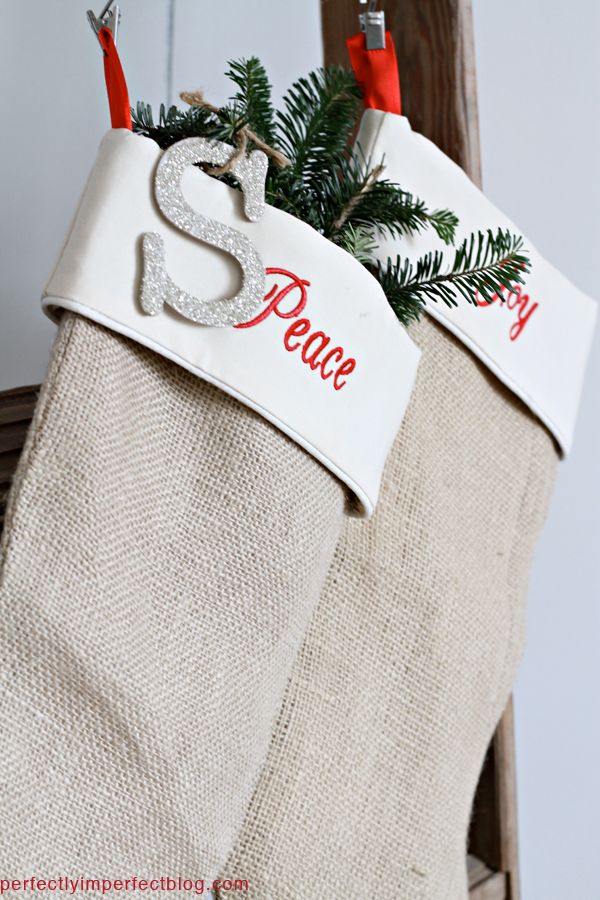 If you love these bad boys (or girls) as much as I do, you can still order them from Lisa at Shop24!  Her Christmas cutoff date is tomorrow–hurry up and get over there!
P.S.  Lisa is AMAZING on & off the blogosphere and so is her fam–her girls even have a wonderful Etsy shop, Little Women, together!
Thank you, friend, for the beautiful stockings–richest blessings to you and your family this year and always!!!