*THIS GIVEAWAY IS NOW CLOSED*
Morning, you lovely people!
I am SO excited to introduce you guys to KV Bijou, an incredibly unique jewelry line!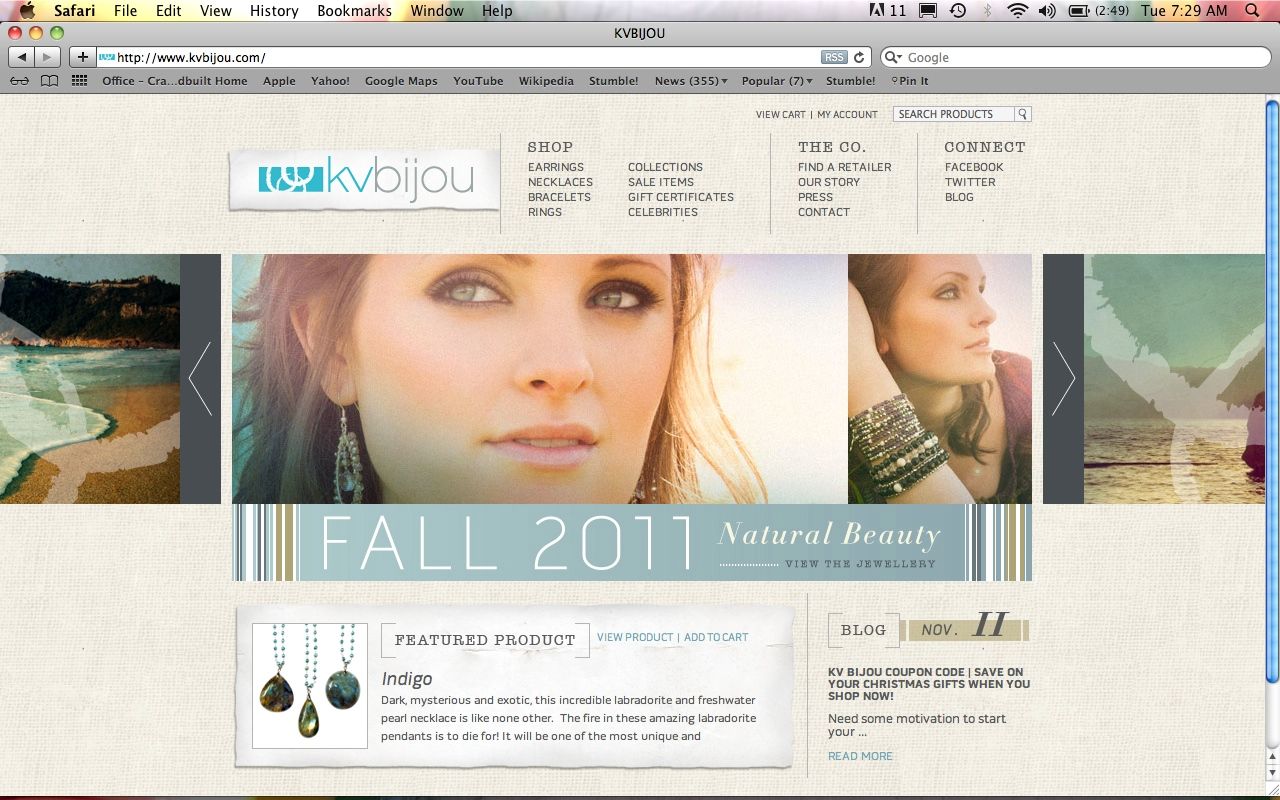 I mean, really…if the website looks this good, you know the jewelry is just gorgeous.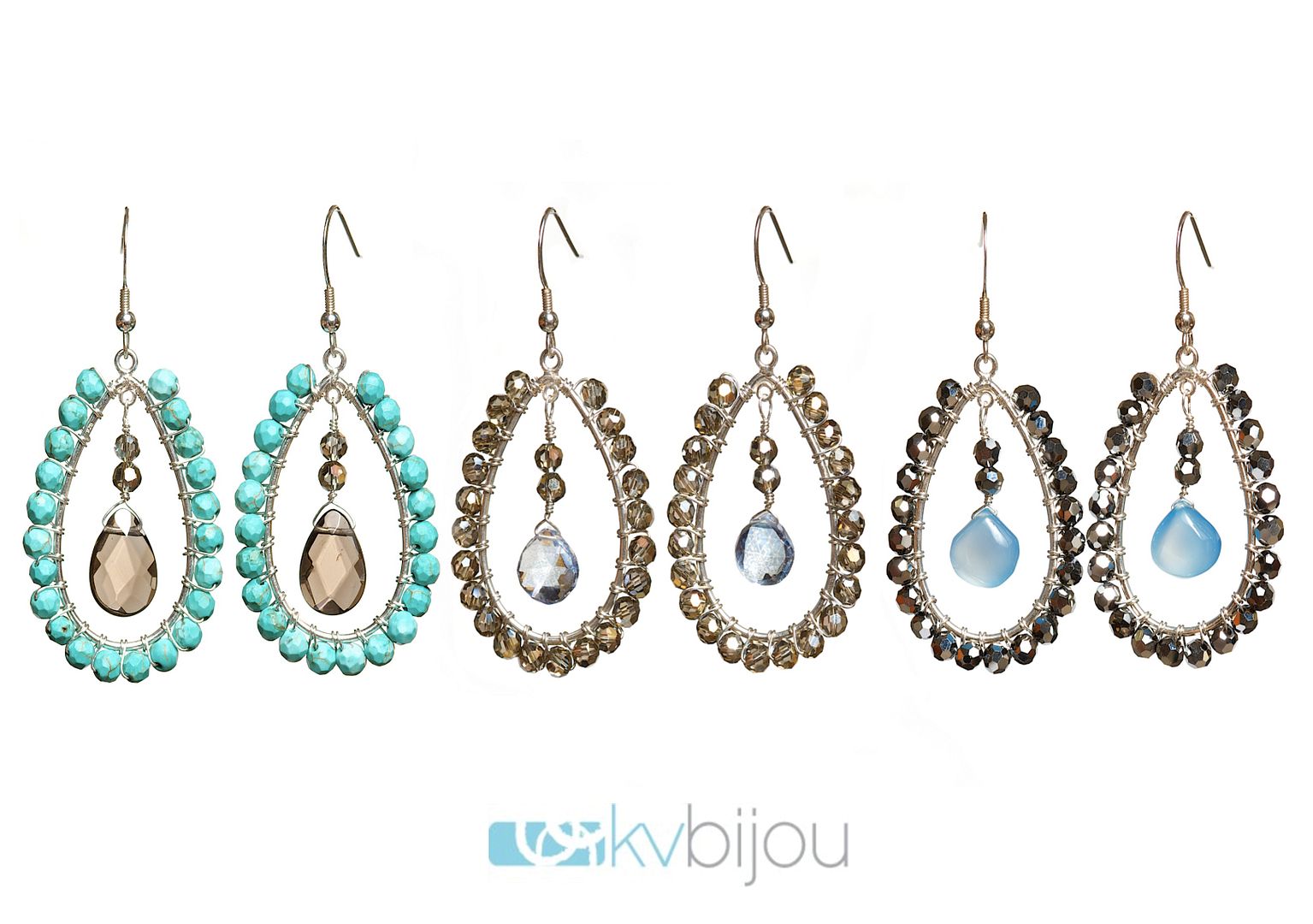 I was thrilled when Kelsey, the creator and owner of KV Bijou, contacted me…you may have seen her work before…
I was so intrigued about Kelsey's story, and so blown away by the exposure KV Bijou has gotten, that I had to ask her to fill us in a little….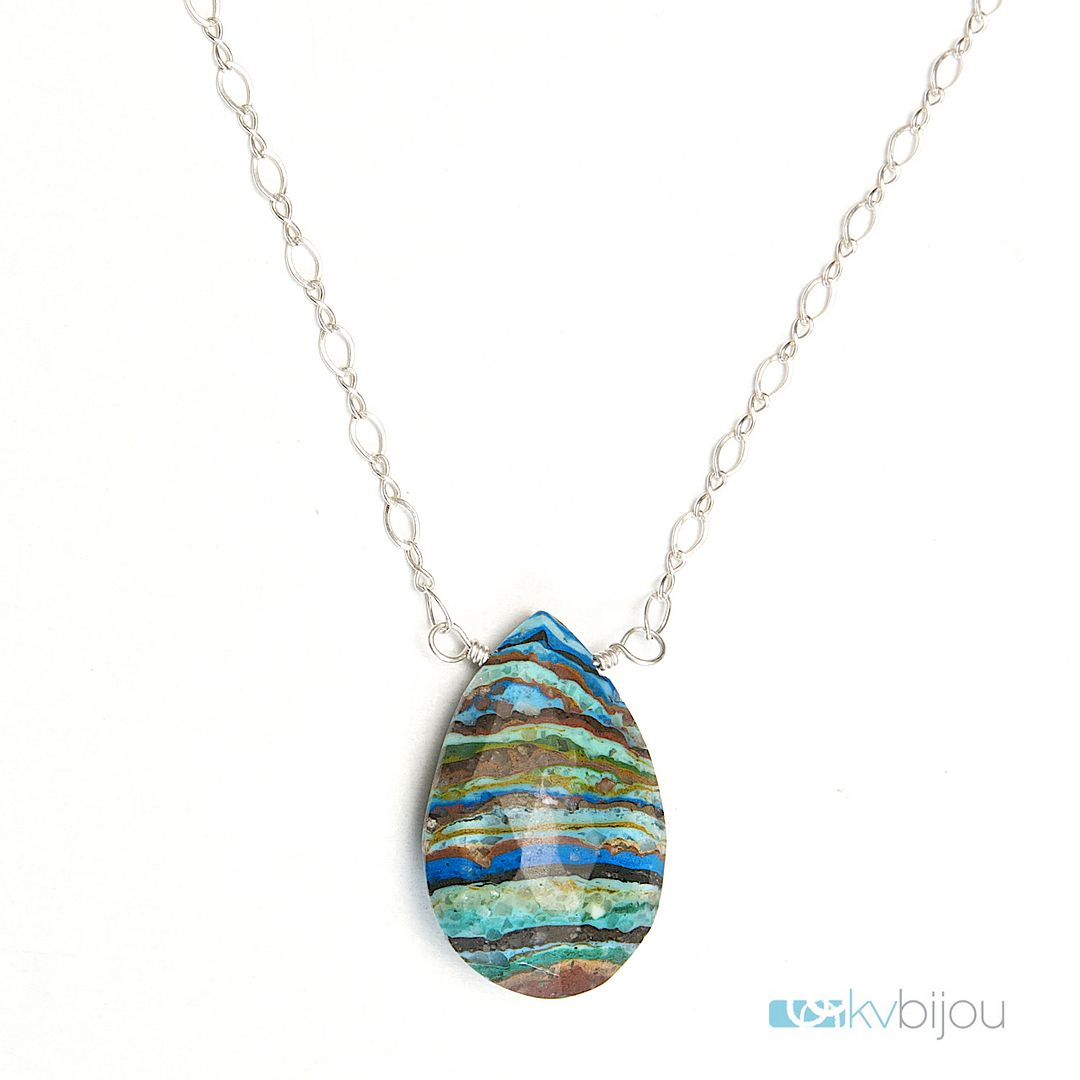 Why and how did you start KV Bijou??
Newly married, with no start up money, a dream and a ton of hard work! I worked day and night to get my business off the ground. I taught myself everything and did every detail of my business myself. For the first 8 months, I ran my business from our kitchen table in a basement suite we rented. It was very humble beginnings and my husband was thrilled when we bought our first house and I had a "studio" which meant we could eat at the kitchen table again 🙂
Growing up with my mom in the jewelry industry, I always had an appreciation for jewelry design. Not being one to love the mass produced pieces that everyone seemed to wear, I was happy to make my own creations and had a love affair with gemstones! I loved working with sterling silver and learning about various unique gemstones. Over time, I began to get asked often enough where to buy the pieces I was wearing that I opened up a website to make my jewelry available to the public. I was pleasantly surprised to see that it was welcomed with open arms. The demand grew faster than I could keep up with and I decided to quit my job and pursue my dream to make KV BIJOU my career. It will be three years in Jan 2012 and I haven't looked back since!
Give us a bit of exposure history-which shows/celebrities have noticed your company??
Nearly a month after leaving my job, and being nervous as ever that I made the right choice to take such a scary leap of faith… supermodel Sessilee Lopez was spotted wearing KV BIJOU earrings at New York Fashion Week.  This landed KV BIJOU on Fashion TV, Flare Magazine, Allure Magazine the New York Post and others.  From there, I was asked to participate in the CCMA's (Canadian Country Music Award) celebrity gift lounge and shortly after, the Sundance Film Festival. Here I met lots of celebrities, directors, producers, musicians etc who learned about my company and lots of great connections were made. I've been very blessed to have some very loyal supporters who have shown me a lot of love and support along the way.
The company really grew in exposure after being responsible for a large portion of Ali Fedotowsky's jewellery worn on The Bachelorette.  People fell in love with the Summer's Breeze Necklace and Lemondrop ring amongst many others.  The fun continued when our jewellery was pulled again for this past season with Ashley Hebert.
Our jewelry can regularly be spotted on shows like Hart of Dixie, 90210, Dancing with the Stars, The Bachelorette, on Jillian Harris of Extreme Makeover Home Edition, Pretty Little Liars and others. Our jewellery is loved by celebrities like Kourtney Kardashian and has been spotted everywhere from in Us Weekly, Vogue Italia, on the red carpet and has received international press all within three years from starting!
All pieces are still made with love from my home studio in Abbotsford, BC Canada. Who knows where you'll see them next?!
Is that not AMAZING???
If you're a 90210 fan, keep your eyes peeled tonight…her jewelry is making an appearance!!
I can certainly understand how Kelsey's work has received so much recognition: it's so beautiful and intricate…and I love all of her use of color!  You've got to check out her rings, too!!
Well, lucky for you guys, Kelsey is offering one of you lucky folks a pair of those gorgeous Kensie earrings up there.
To enter for a chance to win (GIVE YOURSELF A SEPARATE COMMENT FOR EACH ENTRY):
–Visit KV Bijou's website and come back to tell me your favorite piece on your holiday wishlist!
–Like KV Bijou on Facebook
–Follow KV Bijou on Twitter
–Blog, tweet, or post to Facebook about this giveaway (leave me a link to your post)
*GIVEAWAY WINNER MUST LEAVE AN EMAIL ADDRESS IF NOT AUTO-LINKED.
Alright, get commenting!  Oh, and Kelsey is running a 10% off sale right now until December 1 and holiday orders cut off December 4th…go get your holiday shopping done!  I have quite a few of her things on my wish list.
😉