Our trip to New York was awesome.
Being on the Nate Show?
Out of this world.
We stayed at the lovely Lucerne Hotel on the Upper West Side…so quaint and charming.  It didn't hurt there was this place called Insomnia Cookies right around the corner.  They baked these massive homemade cookies every night and stayed open, serving them warm.  All. Night.
And we had one every night.
Yum-mo.
I began the day sooo early, tweeting and posting to Facebook all along the way.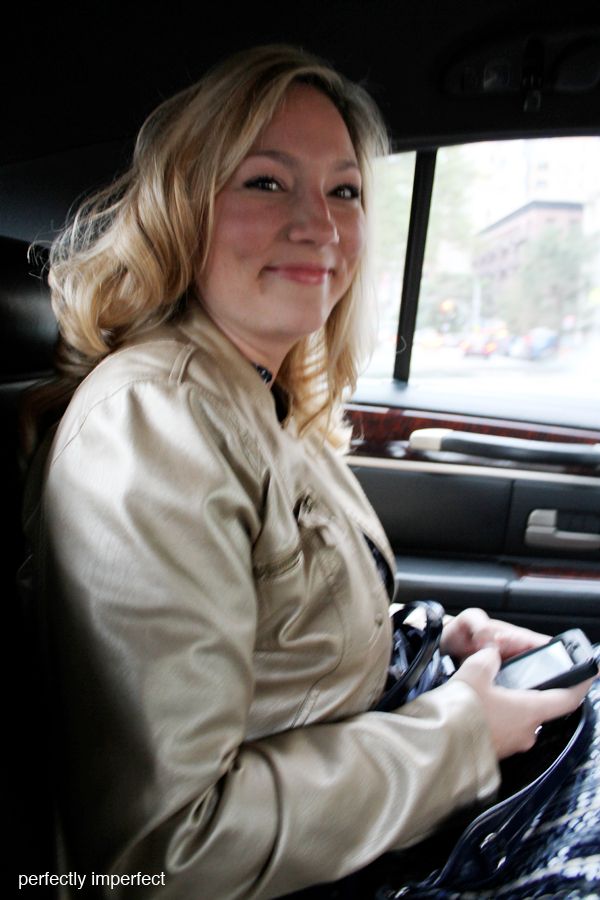 In the car on our way over to Nate's studio, Matt decided to take lots of blurry pictures of me.
I may have popped him on the hand right after he snapped this one.
Good times.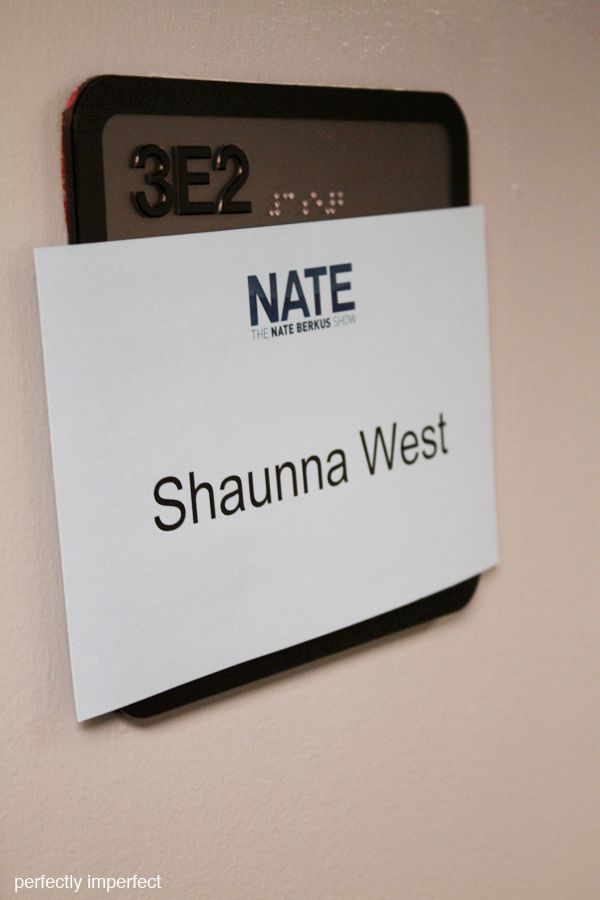 Here's where I have to say that the folks at the Nate Show could not have been ANY more warm, affirming, totally laid-back, and welcoming….I felt so happy to be there, and completely relaxed.
I told you they were amazing!  (I have to give a shout out to Celeste, Sam, and Cara that I worked with a couple of weeks ago–you girls are the BEST!!)
I sipped on some coffee (the only thing I'd have to eat or drink until about 3 pm that day) while Matt, surprise, surprise, took more photos of me.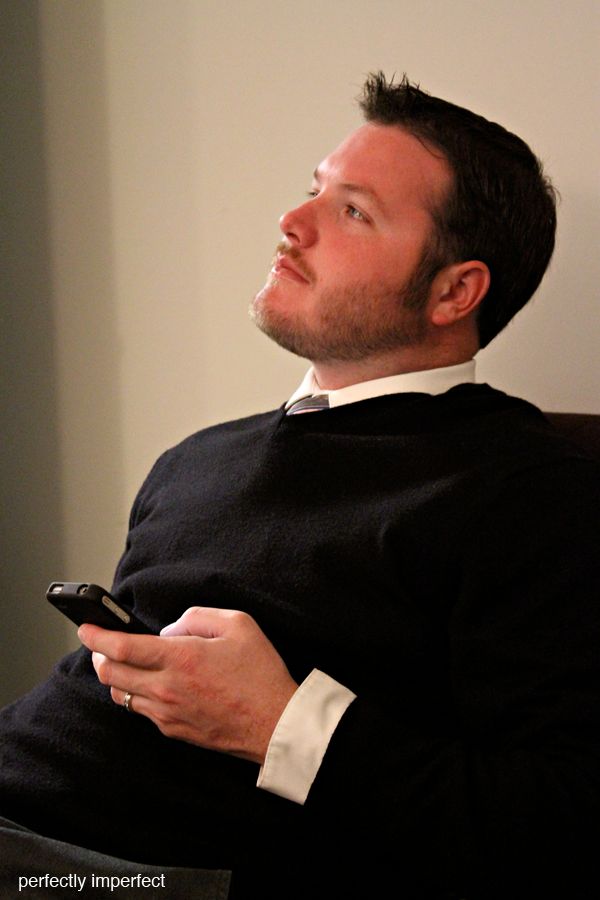 O my.
Love Matt in a sweater.  And yes, mom, I like his scraggly beard.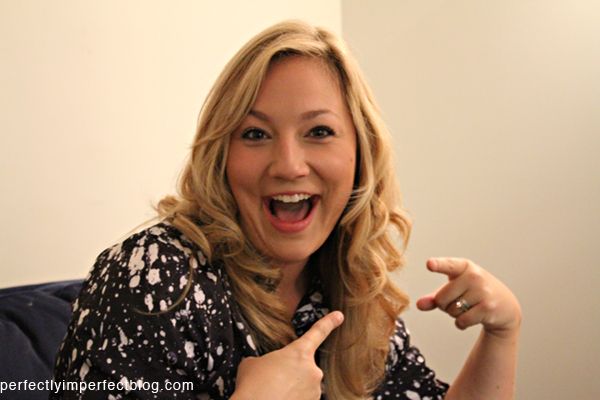 The gals in hair and makeup were soooo sweet, and pumped up my curls a little and dusted on some oh-so-perfect foundation.  Where can I find that stuff???
After I finished there, it was time for Matt to head to the audience, and I sat in my green room and really focused.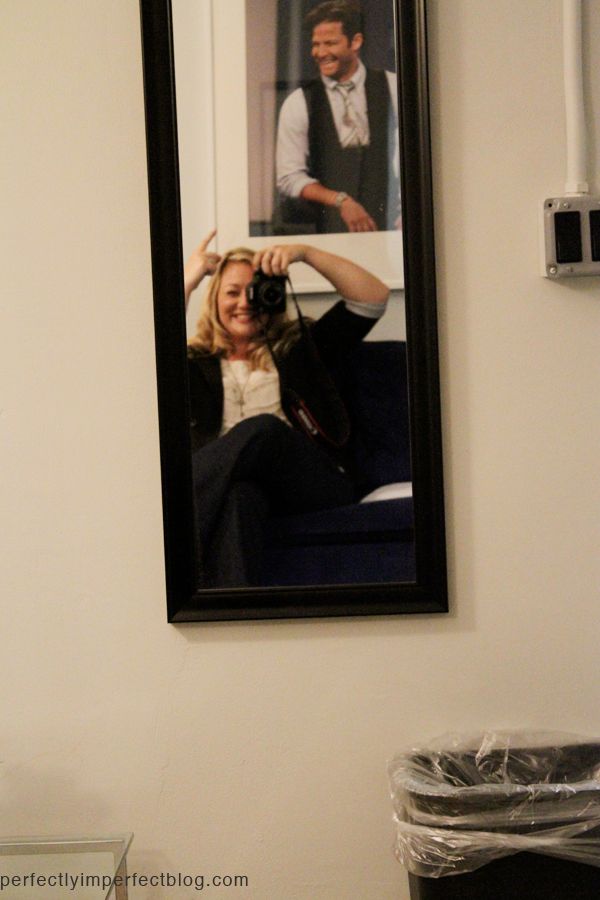 I'm serious.  It was tough work.  I did bite every semi-decent nail I had right off, and yet at the same time, felt no nervousness at all.
Nate himself was what everyone says he is–gracious, warm, and inviting–and literally the perfect host.
The episode will air this Wednesday, October 26th (that's tomorrow!), so set your DVR and hop on twitter.  I'm sure I'll be sitting in my pj's biting my nails all over again.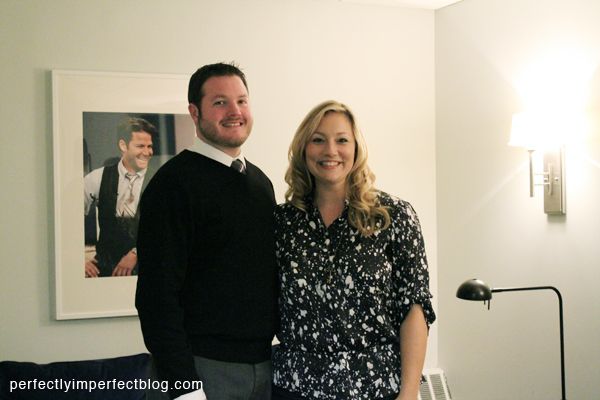 I can only describe the day as somewhat magical and most definitely surreal.  When it was over, I was left to ponder how ridiculous I probably sounded or "what did I say when he asked me…???"
But you know what?  I'll get over it.
It was amazing, thrilling, and so humbling…and a girl's gotta be able to just enjoy that without overanalyzing.
I'm working on that last part.
😉