We love our mantels around the blogosphere.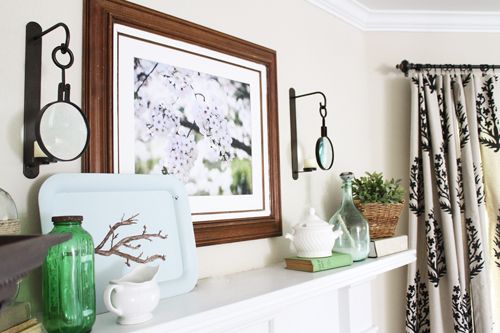 I had ours decorated in the summer, but the last one we talked about was my spring mantel.  Very green, crisp, and well, spring.
My buddy Layla is hosting a Fall Mantel party, and I wanted to share with you guys what ours looks like this year.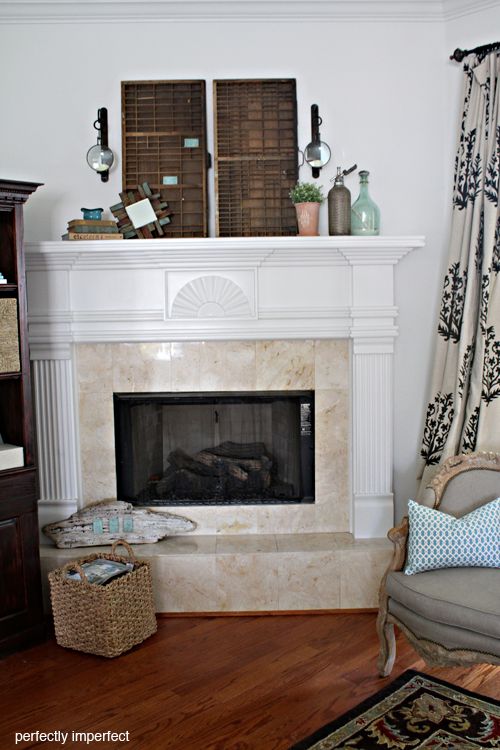 Pretty simple.  Very simple, actually.
I am not always in the mood to add pumpkins, leaves, etc. and have themed fall decor.  Sometimes, but not always.  This was one of those sometimes when I still craved a cleaner mantel-scape, but wanted to warm up our living room with some wood and fall color.
The two newest additions are those lovely printer drawers.  I heart them with all my wittle heart.
🙂
I grabbed them from an Etsy shop, Sweet Atmosphere, and they are fab.  The architectural structure of them alone was reason enough for me, and filling them with little somethings is exciting, too.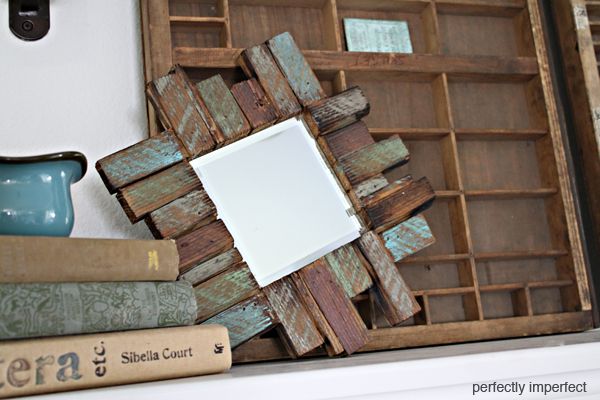 Speaking of little somethings, the little blue cards you see are from one of my FAVORITE Etsy shops, 58 and Grace.  I got these antique hotel cigar machine cards simply for their color…and I've used them all over.
You know me and books.  I had to use a stack to hold this little turquoise tid bit that I received while working with Southern Living at HOME (now Willow House).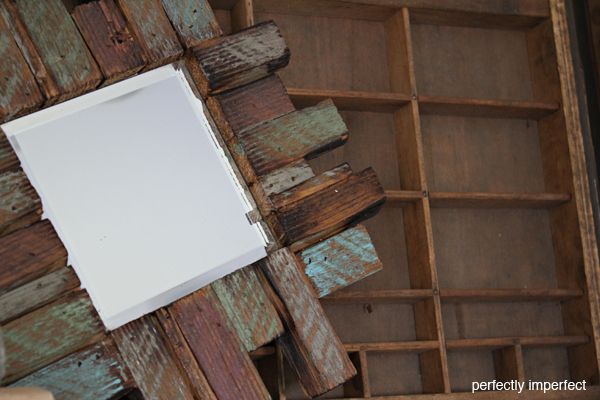 And this guy might be my new favorite accessory.
I picked it up at an antique mall, and while I paid $18, I knew it was a work of art and reclaimed wood…plus, I LOVED it, and didn't have to make it myself.  The colors are muted, warm, and easily pull some fall decor into our living room.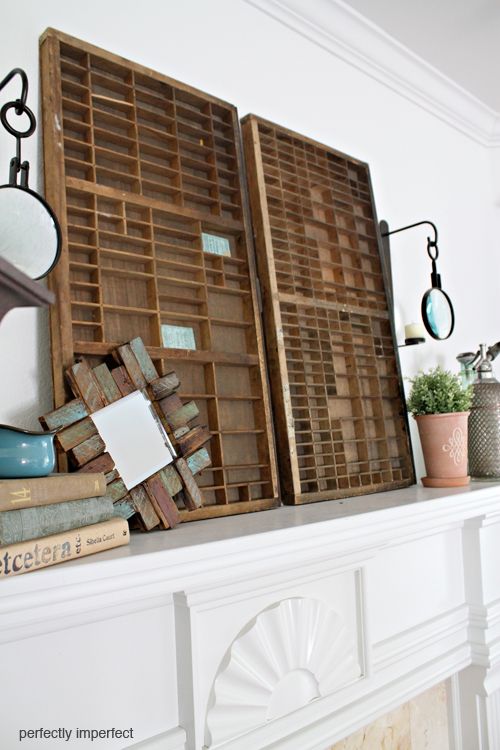 There you have it, friends.  The perfectly imperfect Fall mantel.
I can't wait to link up and check out everyone else's work this year!
Happy Fall, Y'all!!!