Remember this busted up old girl???
She really was struggling.
My wonderful neighbor gave me this piece that belonged to her grandmother, and I was thrilled that a) she deemed me special enough to receive it and b) I'd have some new storage.
Three kids take up a lot of space, you know.
I realize one of them is 30, but age is just a number, right?  😉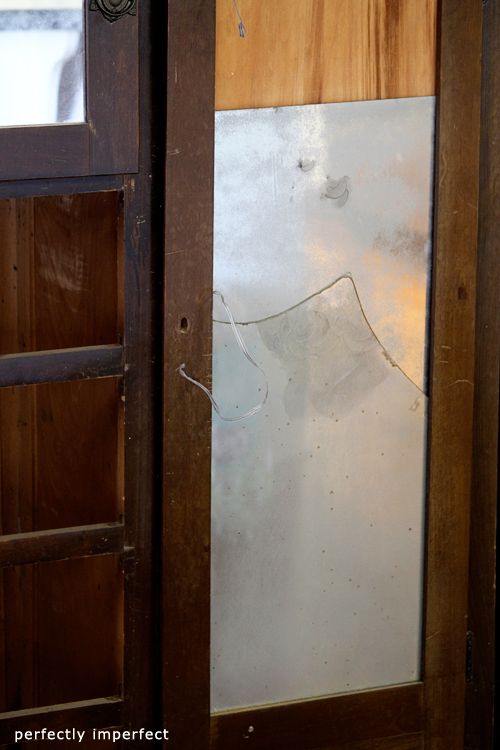 I showed you a sneak peek of the finished armoire here, but since then, I've finally finished and moved it into the writing room.
After a couple of coats of paint and some cosmetic repairs, this piece is good as new…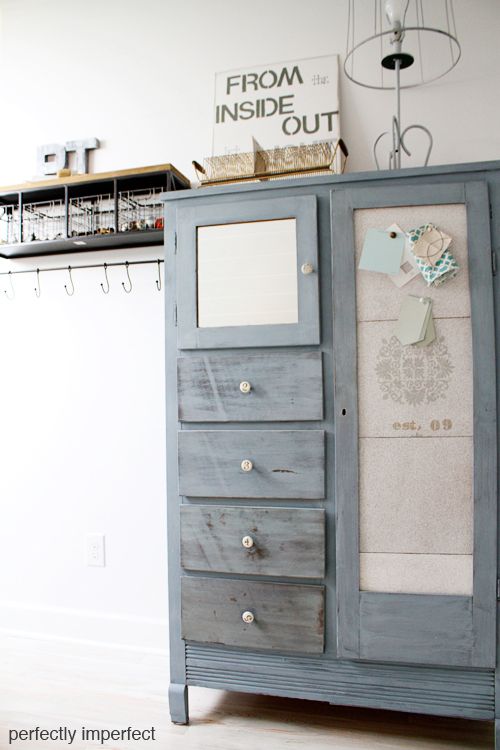 I knew the armoire was headed to the writing room to serve as paint/design book/all things creative storage.  It just needed some color….subtle color, but color no less.
This time I gave Old Fashioned Milk Paint a try….and I'm glad I did.  Because I think painting furniture is such an art, it's pretty cool to work with a paint that I just have to go with.
It kind of does it's own thing….flaking, crackling, and peeling wherever it wants…and I think that's kind of brilliant.
Luckily, the awesome folks at Purdy sent me a set of brushes to try out….and you guys know how I feel about Purdy paint brushes.
Can't leave home without them.
But seriously, I've painted with LOTS of brushes, and they are hands-down my favorites…no bristles coming out in your coat, and they leave such a smooth, durable finish.
Love 'em….like, love 'em a lot.
I gave the main areas of the armoire two coats of the milk paint in Slate, and distressed it with a fine sanding block.  Again, just know that when you use milk paint, it will do it's own thing…you can just stand back with your sanding block and see what happens.  Just go with it.
I wanted to paint the outside panels a different color, and went back and forth on green, yellow, etc….but my brain just kept landing on this deep peacock….Annie Sloan's Chalk Paint in Aubusson Blue.
I love that the highly pigmented (darker) chalk paint colors can often times be gorgeous and finished after one coat.
I knew I wanted to tone down the contrast between the slate and aubusson blue, so I chose to tint some clear wax with Annie's new Pure White chalk paint.  I didn't really use a ratio…just kinda winged it.
I kinda wing a lot of projects if you haven't noticed.  I'm the most Type B Type A you've ever met.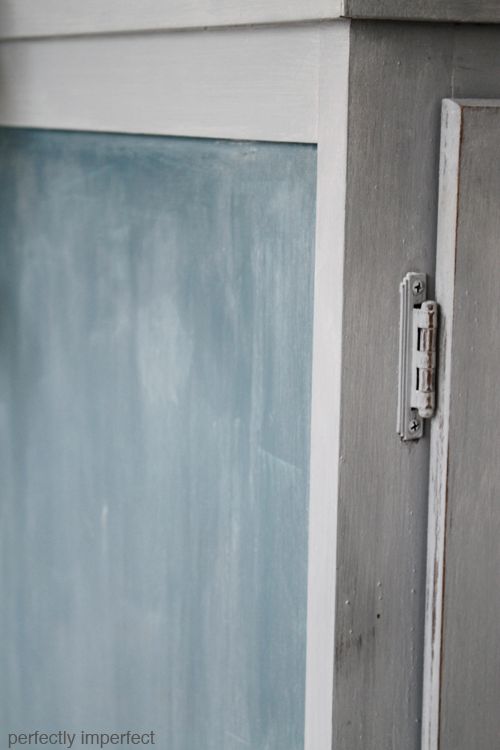 Tinting the wax worked as a wash, but it saved the added step of whitewashing, then waxing.
I LOVE how the finish turned out….and plan to tint the waxes more often.  Good fun.
I'm thinking I'm going to create a wall of fabric-wrapped cork in the writing room for a design board, but until then, I love having the small space to tack up fabric and paint samples.
You guys know I'm obsessed with hardware in general, but especially Vintage Skye hardware.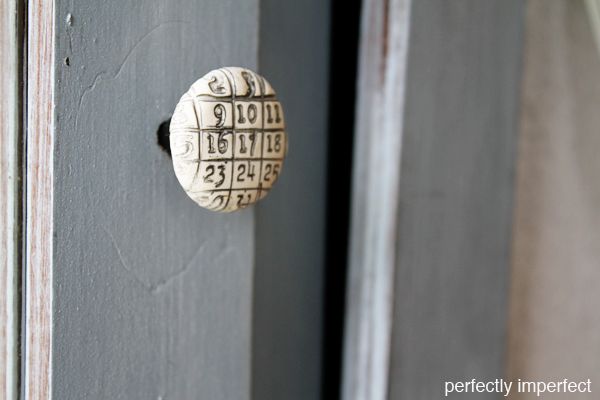 I love the play of the tiny numbers knob paired with the larger ones….I toyed with the idea of adding colorful anthro knobs, but at the end of the day, I loved the utilitarian look of numbers on this piece.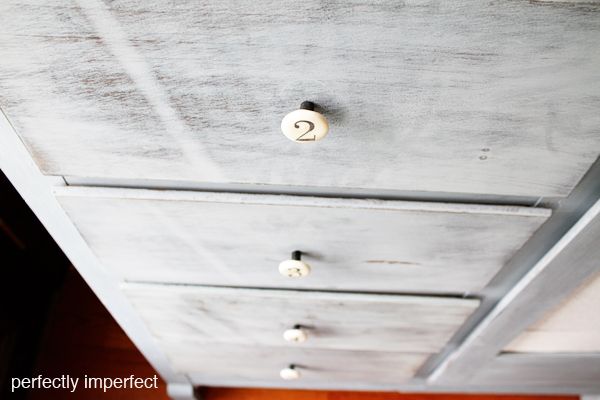 It makes me totally happy to see the changes that have taken place in the writing room since it was revealed.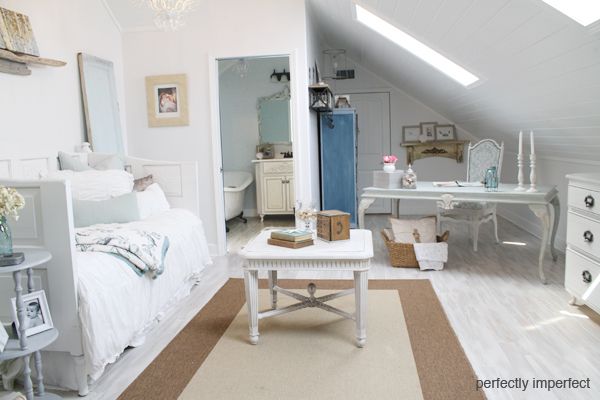 Our spaces, especially creative spaces, should evolve with us…change as we change, and need fresh inspiration to keep us creating.
I'll show you some of the changes that have taken place over the last year tomorrow.  As a matter of fact, change is on my mind.
May just have to post about that later today.
🙂
*For more info on chalk paint and waxes, see these related posts.  And if you want a good laugh, you can watch the videos.
Wax Q & A with Classic Wall Finishes